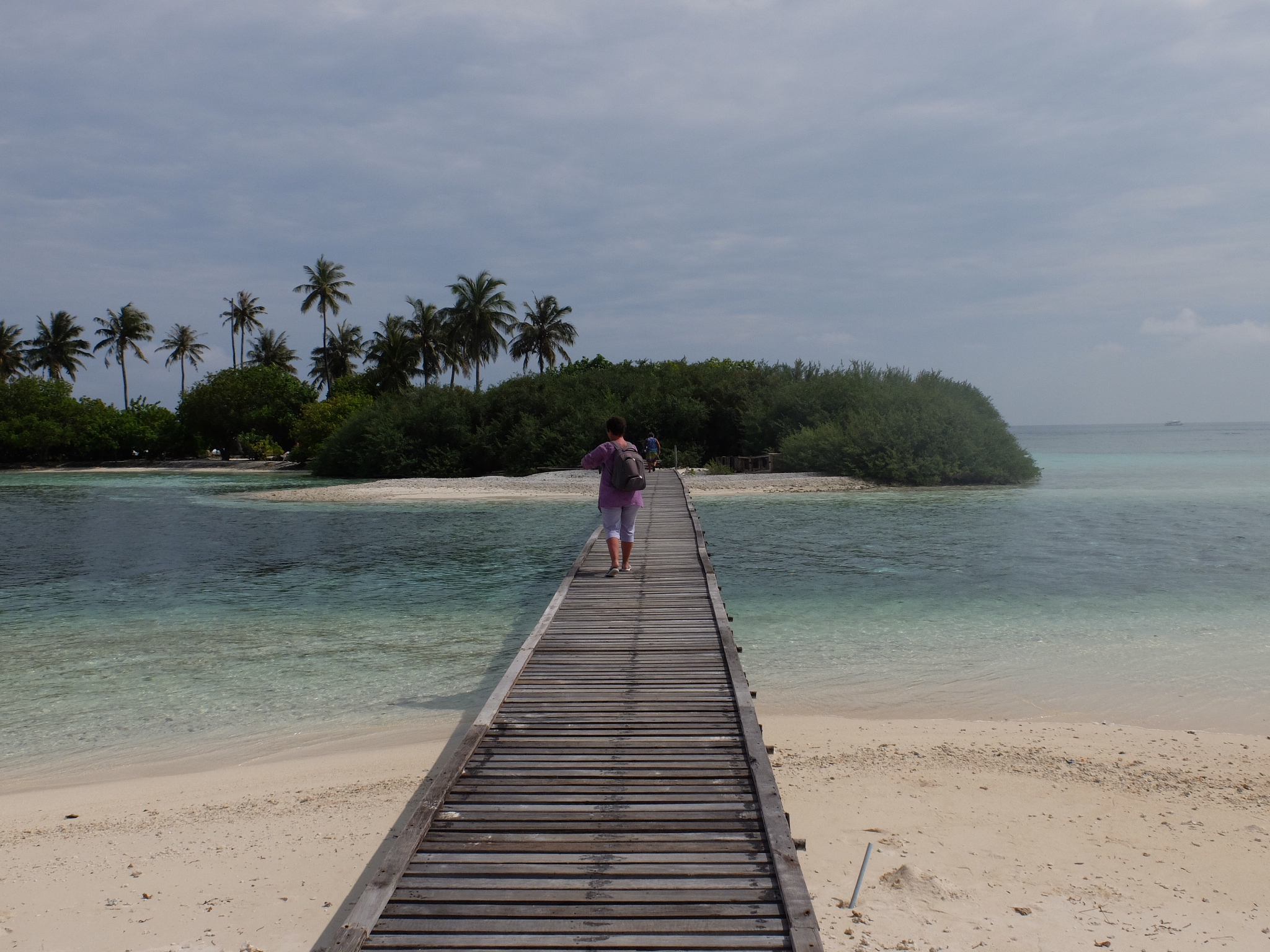 When Mohamed Nasheed was a political prisoner, his captors either deprived him of food and water or fed him glass. But last month, at a country club here in the Sri Lankan capital of Colombo, the first democratically elected president of the Maldives, who has been out of office since 2012, was all smiles over mid-morning tea.
"I will contest the party's primaries," Nasheed told Foreign Policy, not long after meeting with leaders of his Maldivian Democratic Party to discuss next year's presidential elections.
For Nasheed, the decision to once again run for office has guaranteed a game-changing year not only for his own political career but also for the future of democracy in the South Asian island country of about 400,000 people, which has become paralyzed under the administration of the current president, Abdulla Yameen.
In 2012, after more than three years governing the Maldives, Nasheed was forced to resign from office in what his supporters described as a coup orchestrated by members of the opposition party in parliament loyal to another former president, Maumoon Abdul Gayoom, who is the half-brother of Yameen. At issue was Nasheed's arrest of the chief judge of the country's criminal court, who he believed was acting favorably toward Gayoom. Following weeks of protests in the capital of Male, police officers eventually refused to obey orders to break up the crowds, and calls for Nasheed to step down intensified.
In the power vacuum that followed, Yameen rose to power the next year, and in 2015 Nasheed was sentenced to 13 years in prison on terrorism charges related to the judge's detention. Last May, he was granted political refugee status in Britain after exiting the Maldives under medical leave negotiated by his lawyers.
Among the charges leveled against Yameen are allegations that his administration has underplayed the threat of Islamic extremism in the country and curtailed freedom of expression and assembly, both enshrined in the Maldivian Constitution, through a series of repressive measures, including the passage of a bill  criminalizing defamation.
Also at play is the fallout from the release, last September, of a  documentary produced by Al Jazeera featuring intercepted WhatsApp messages appearing to show involvement by the Maldivian government in a $1.5 billion money-laundering scheme. Maldivian participants have since left the country in fear for their safety, and foreign journalists have been largely barred from receiving press credentials to investigate the matter any further.
An archipelago in the Indian Ocean, the Maldives was, for much of its history, a sultanate. In 1953, after a period as a British protectorate, the Maldives temporarily abolished the sultanate under the leadership of the country's first president, Mohamed Amin Didi, who paved the way for advancements in access to education and women's rights. But these transitional years were not always peaceful. Following the "election" of President Maumoon Abdul Gayoom, the sole candidate, in 1978, the country spent three decades under dictatorship, with political dissenters subjugated to torture a short distance away from well-heeled tourists lounging at high-end resorts.
In 2008, with enormous international support, the country's first multiparty parliamentary elections were held. Nasheed, a historian and journalist who had already spent years in jail for speaking out against Gayoom, was sworn in at the end of the year.
During his time leading the Maldives, Nasheed liberalized the tourism industry by allowing locals to open their own small-scale guesthouses catering to budget-conscious travelers, and climate change awareness programs were expanded. In 2009, Nasheed hosted a legendary underwater cabinet meeting signing a declaration calling for global cuts to carbon emissions.
In the years that followed the coup, most of which have been under the purview of President Yameen, rights activists say freedom of speech and assembly in the Maldives has steadily deteriorated.
The government has been quick to repress any criticism involving China and Saudi Arabia, both of which have growing economic and diplomatic influence in the country, and questions about its distribution of funds earmarked for climate change initiatives.
Yameen's government has also proved sensitive about the role of Islam in the country. The Maldives is officially 100 percent Sunni Muslim, but with the advent of democracy, and the loosening of previous restrictions on religious expression, conservative ideologies like Salafism were imported from Saudi Arabia, and radical Islamic cells began to develop. Over the last decade, over two hundred people have traveled to places like Syria and Iraq to join extremist outfits affiliated with the Islamic State, also known as ISIS, a development that Nasheed and international experts on terrorism have accused Yameen and his administration of downplaying.
Nasheed insists his administration did everything it could to curb the spread of extremism during his time in office. But he acknowledged that the pendulum of what is considered moderate Islam in the Maldives swung to the right during that time.
"When we were younger, Sufism was the mainstream," he said. "A very liberal Islam was the mainstream in the Maldives. We've now accepted Wahhabism as the mainstream and ISIS as the extreme. We will soon accept ISIS as the mainstream, and God help us where the extreme would be."
In one high-profile case from 2014, Ahmed Rilwan Abdulla, a prominent Maldivian journalist who had been writing about secularism and religious extremism, disappeared. There was reason to suspect he had been abducted by members of Kuda Henveiru, a powerful gang, but the government has been reticent about commenting on the case, which some feel was a state-sponsored attempt to silence those who openly criticize radical Islam in the country.
In December 2016, the journalist's family filed a right to information request against the police, alleging that information was purposely withheld from them. A WhatsApp message featured in the Al Jazeera documentary in which Yameen writes to the Maldives's former home minister not to worry about the case has only fueled suspicions of a cover-up. In a tweet, the home minister denied having received the message.
During an interview in Male, the family said they have been the target of harassment, including attempts by police officers to spray Abdulla's mother with a chili-based irritant during an event to mark 500 days since her son's disappearance last year. Recent efforts to obtain information from the police, they said, have been mostly met with silence.
"I argued with the police," said Aminath Easa, 68, Abdulla's mother. "I told them, 'You know what happened.' The police said that this might take a lot of time. I told them, 'You're right. You can tell me what happened right now, or you can drag it out however long you want to. But what I am saying is I won't stop asking questions.'"
"Rilwan is a very good son," she added, wiping tears from her face. "He loved everyone, and everyone loved him."
Across town, at a smoky coffee bar, a group of journalists from Raajje TV, a local network, gathered to list off their own grievances from last year, including a steady stream of death threats, stalking of reporters, and acts of violence.
"I was threatened with a knife," said Azmoon Ahmed, 22, a senior video journalist who had been covering the murder of lawmaker at the time. "I filed a case to the police, and they told me they couldn't find any evidence. They dropped it."
In February, journalists from Raajje TV and another media outlet, the Maldives Independent, were harassed by police while reporting on preparations for the state-sponsored visit of King Salman of Saudi Arabia. This was amid concerns that the government planned to sell an atoll to the Saudis, which Yameen has publicly denied.
This month, Thayyib Shaheem, a journalist and active critic of Yameen, was arrested on misdemeanor charges for raising a "false alarm" on Twitter about an outbreak of swine flu in the Maldives ahead of the Saudi king's visit. Shaheem's arrest came less than two hours after he leaked audio in which Ahmed Nihan, a member of parliament, told a group of people that the Maldivian Constitution had been amended to facilitate sale of the atoll.
A few days after the arrest, the king's high-profile trip was cancelled because of concerns about the swine flu outbreak, the government said in a statement. But others suspected that the king may have gotten cold feet as protests swelled in the Maldives.
Currently, Raajje TV is juggling criminal cases against several members of its staff, two of whom were recently convicted of obstructing police officers while reporting on a bomb scare in the capital in 2015. They are the first Maldivian journalists to be convicted of a crime related to reporting in more than a decade.
At Transparency Maldives, a Male-based nonprofit that investigates corruption, Mariyam Shiuna, the executive director, said her group has lost access to many members of the current administration, including the country's elections commission. Of concern to her, she said, is a trend toward political polarization in the Maldives, which has meant greater surveillance of media and rights organizations.
"You could say legalized corruption takes place here," Shiuna said. "That's been one of our struggles. We try to build trust with institutions. It's not been easy."
Ibrahim Hussain Shihab, a spokesman for the president, defended the country's record of freedom of speech in an emailed response to questions. He claimed that the measures in question were designed to stop "trafficking in rumors and false information" and attacked the "credibility and professionalism" of journalists whose claims, he said, "border beyond belief."
Jared Genser, a member of Nasheed's legal team based in Washington, D.C., said his client's arrest, trial, and conviction were "arbitrary" and in violation of the Maldives's treaty obligations under the International Covenant on Civil and Political Rights. Last year, he filed a complaint with the United Nations Human Rights Committee, requesting that terrorism charges against Nasheed be dropped and that his client be allowed to participate in the country's upcoming elections. A judgment on the case is expected this year, but Genser conceded that there was no guarantee the Maldivian government would abide by the ruling.
Genser, who had also called on governments around the world to impose economic sanctions and travel bans on the Maldives until Nasheed was released from prison last year, said international pressure will be important in pushing President Yameen to accept the opposition party's candidate of choice when the primary season ends.
"We need to make sure that the conduct of free and fair elections in the Maldives rises to that level of importance for Yameen and that the costs of excluding Nasheed from running and from not conducting a free and fair election are dramatically higher than the benefits," he said.
In Colombo, Nasheed said his party was committed to pushing the elections forward, regardless of whether he is the candidate or not. But he added that there was a high chance the process will be rigged or voting delayed, and Yameen, "flush" with funds from China and Saudi Arabia, could broker back-room deals.
"The difficulties are there," he said. "Everyone must understand that this is how the new world order is working in the Indian Ocean. It's not through guerrilla warfare. It's not through propagation of an ideology. It's not through propagation of communism. It's not through propagation of Islam. It's not through any damn thing but corruption."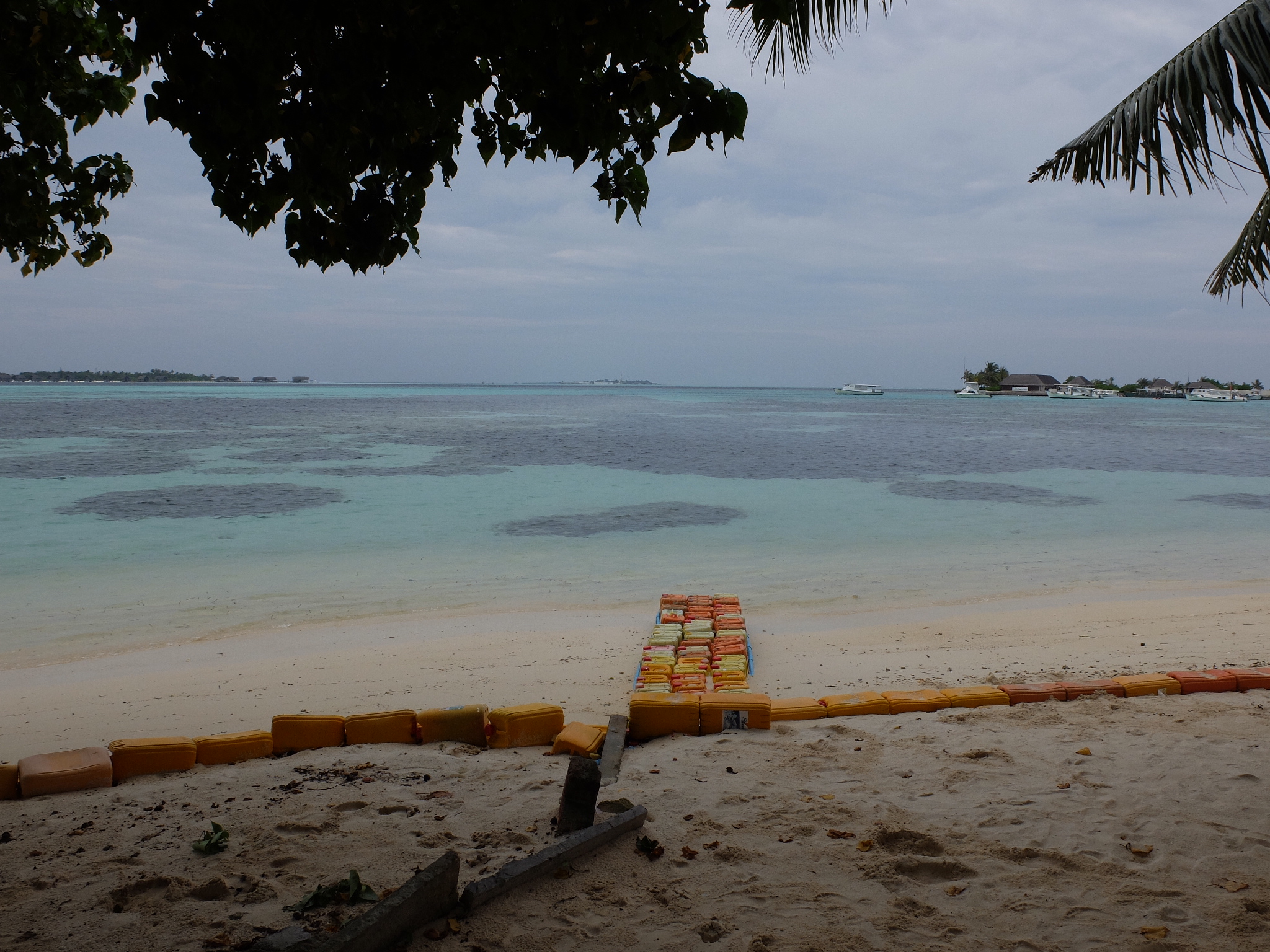 Kai Schultz reports that far-reaching corruption is threatening to topple the Maldives's fragile...
RELATED ISSUES