Impact Seed Funding (ISF) is a micro-scale grant provided by the Pulitzer Center to finance education activities with the aim to enrich the perspectives and knowledge of the university community—specifically students and educators—about the problems, solutions, and innovations related to the impact of human activities in tropical forests and the climate crisis.
ISF offers regional grant opportunities for students and educators in Southeast Asia and Brazil. We also provide global grants for projects focused on the intersection of climate change and labor. Learn more about requirements for each theme below.
REGIONAL GRANTS
Southeast Asia
Regional grants focused on rainforests and climate and labor.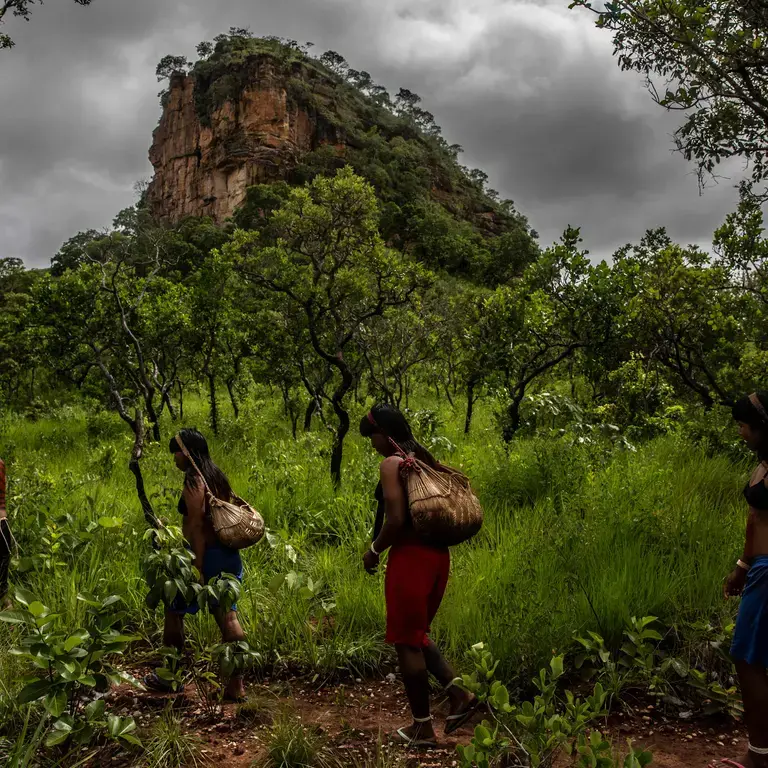 Regional grants focused on rainforests and climate and labor.
Leia em português: Fundo Semear Brasil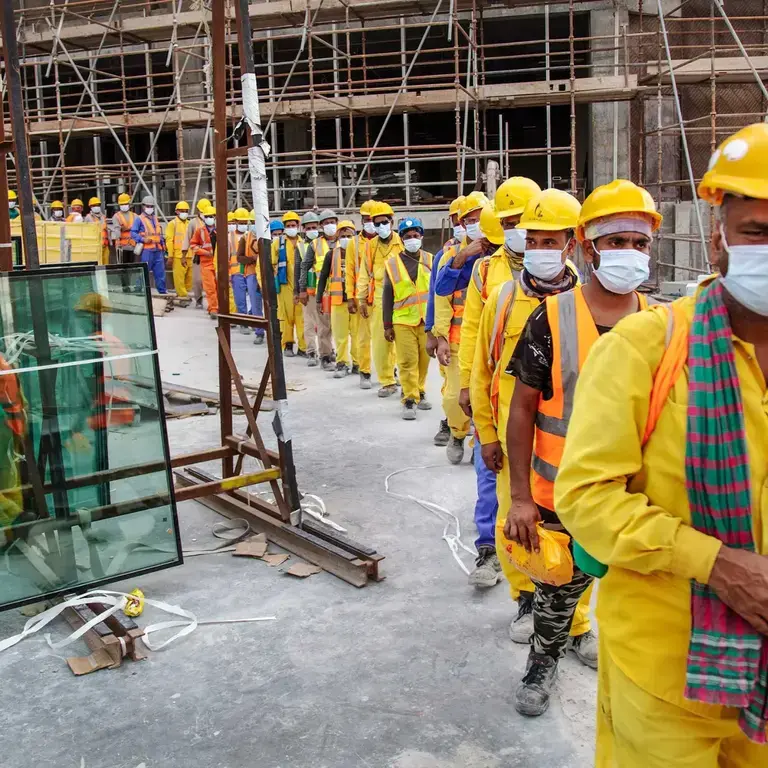 Global grant opportunity focused on climate and labor.
We aim to support projects that inspire changes in perspectives, narratives, and actions among communities as its ultimate impact. In this way, the main goal of the grant is to create more informed and empathetic communities about the underreported issues of the rainforest and climate change. The ISF is designed to be flexible and responsive to the needs of educators and communities, allowing applicants to establish activities related to pressing issues of the rainforest and the climate crisis.
The ISF was launched in 2022 in Indonesia. Due to the initiative's success, we have expanded the regional scope to also include the Amazon in 2023. We are also recruiting for global grants focused on the climate and labor theme.
Stories as inspiration for the projects: The stories resulting from the Pulitzer Center's Rainforest Journalism Fund (RJF), Rainforest Investigations Network (RIN), and Climate and Labor programs bring local perspectives, often from voices that are rarely heard. In addition, the reports focus on underreported stories and situations that are key to thinking about current challenges around tropical forests and climate change. These reports produce many high-quality visual, writing, and data resources, capable of conveying complex issues in a powerful and easy-to-understand way, making them excellent educational and communications tools. As such, they can generate important inputs for ISF-funded projects. All proposals must use or be inspired by the stories reported by Pulitzer Center-supported journalists.
Topics that will be funded by the ISF 2023 project: The Pulitzer Center has supported reporting that works on underreported issues in tropical forests for the past five years, especially via two journalism initiatives: the Rainforest Journalism Fund and the Rainforest Investigations Network. In 2022, we also started a grant program for stories focused on the relationship between Climate and Labor.
OBJECTIVE
We believe in the power of knowledge and the role of education and educators in addressing multidisciplinary problems in rainforest regions and the climate crisis. Therefore, the ISF is designed to provide seed funding to educators in Southeast Asia and the Amazon to raise awareness of pressing tropical forests and climate issues among communities in both regions. The ISF provides micro-scale support to:
Initiate new collaborations or build on existing collaborations between professors, researchers, students, and journalists;
Increase engagement between educational communities, journalists, and Indigenous and traditional populations;
Encourage the use of creative materials (e.g., photographs, short videos, documentaries, podcasts), data, and information from the reports in teaching materials, student activities, curricular and classroom materials, or scientific publications;
Facilitate the adoption of the results presented in the reports into relevant research and other scientific products.
ISF grants range from $3,000 to $4,000 (U.S. dollars). We expect projects to be implemented within four months of approval.  
TYPES OF ACTIVITIES WE HOPE TO FUND
Examples of activities and desirable outcomes of ISF support may include, but are not limited to:
Production and dissemination of visual content (short videos, documentaries, podcasts);
Small exhibitions on campus, such as photo exhibits or film screenings; 
Journalism workshops for student press clubs;
Indigenous or traditional community mobility/engagement: knowledge exchange activities, student visits, biodiversity expeditions, citizen journalism.
Communication activities to promote citizenship related to the proposed themes; 
Support for research activities: Adoption of data to improve the accuracy of ongoing research, insertion of data or knowledge in a book chapter;
Insertion of results into teaching materials, campus debates, hackathons on social issues, student-led debates, and dialogues.
REQUIREMENTS
Proposals need to use or be inspired by stories reported by Pulitzer Center-supported journalists for the rainforest (RIN and RJF) and Climate and Labor programs.
The activity must present an intended impact with audiences in the academic community (students or faculty/research fellows) or civil society.
See more details on Southeast Asia and Amazon opportunities and priority reporting under the Rainforest Journalism Fund, Rainforest Investigations Network, and Climate and Labor in Appendix 1.
It is desirable (but not mandatory) that projects include partnerships with civil society, local social movements, and Indigenous or traditional community movements. 
TIMELINE
Applications for ISF will open on Monday, June 26, 2023 and close on Wednesday, August 30, 2023.
Grants announcement: September 4

Briefing and grants administration: September 4 - 8  
Implementation duration: September 11, 2023- January 10, 2024
Project reporting and closure: January 10 - 30, 2024
See more details about the ISF and previously approved projects for inspiration in the program guidelines. For more information, please contact the responsible managers:
Grenti Paramitha (Southeast Asia region): [email protected] 
Maria Rosa Darrigo (Brazil/Amazon region): [email protected]