This unit was created by Kathleen Fullerton, an educator working with youth in Oregon's juvenile justice system, as part of the 2021-2022 Pulitzer Center Teacher Fellowship program. It is designed for facilitation across five lessons. (Note: The final lesson, in which students work on their final projects, may take more than one day to complete.)
For more units created by Pulitzer Center Teacher Fellows in this cohort, click here.
Objectives:
Understand environmental racism, water resources, and pollution.
Identify the source of their community drinking water and the importance of watershed management and oversight.
Examine global, national, and local environmental water crises and the communities affected.
Think critically about environmental activism to address the crises and how they can participate. 
Think critically about reliable media resources and  underreported stories of  environmental degradation and activism, in particular for BIPOC communities.
Evaluate examples of effective media as message in their development of a performance task supporting their environmental activism.
Unit Overview:
"Hallowed landscapes lost their sacredness and were exploited as the local people became insensitive to the destruction, accepting it as a sign of progress."
― Wangari Maathai, Environmental Activist 
This unit was developed for young men in a carceral setting and as an introduction to place based learning and environmentalism. Youth in our setting are predominantly BIPOC, a group overrepresented in corrections. This unit explores how environmental degradation disproportionately affects marginalized communities, their communities. In an effort to give them skills to return to their communities and make positive impacts, the unit provides knowledge and skills necessary for all students who strive to be leaders and change agents in environmental activism.
"If you don't raise your voice, then your environmentalism means nothing; it's mere tokenism or opportunism."
― Wangari Maathai, Unbowed
This unit will begin with an exploration of place and connection to water sources. Students will return to the concepts of sacred resources and reflect on their cultural view.
Students will develop an understanding of environmental racism and its place in the degradation of water resources and their activism.
Students will explore their home communities and connection to water resources.
Students will examine the concept of environmental racism.
Students will explore three stories of place and activism for water resources, pollution, and systems to mitigate climate change.
Students will have the opportunity to explore and write about their connection to a home community, their personal environmental activism, and seek to identify environmental racism in their own community.
Students will begin their journey, as all journeys begin, in place. Students will have  an understanding of water resources and sources in their communities.
Students will then continue the journey with a guided viewing of the film Elemental, during which they will find answers to the following questions:
What human activities negatively impact the environment/climate change?
What communities/landscapes are affected? Globally, nationally, locally?
Who are the activists addressing environmental crises?
Students will continue their journey to national and local issues of water resources. Through journaling, large and small group discussion, and exploration of multimedia resources, students will incorporate what they've learned previously to approach local issues of water degradation and the communities affected.
Students will complete this portion of their journey by developing a final project to address these issues. In this participation, students will have an opportunity to be activists and share their voice with the larger community of environmental activists.
Performance Task:
At the end of the unit  students will have created, through art, essay,  poetry, and/or letter writing campaigns, a personal message of environmental activism with an overarching representation of water as sacred and as an issue of environmental justice/environmental racism. Students may create their project on a local, national, or global environment issue.
Five-lesson unit plan, including multimedia resources, graphic organizers, classroom activities, and performance tasks for the unit.
Unit Resources:
1. Systems thinking: Students study systems and issues holistically, striving to understand the relationships and interactions between each system's parts. They use the knowledge gained to assess the effects of human choices on economic, ecological and social systems, and to optimize outcomes for all three systems.
2. Physical, living, and human systems: Students understand the characteristics of Earth's physical, living and human systems.
3. Interconnectedness of people and the environment: Students understand the interdependence of humans and the environment, and appreciate the interconnectedness of environmental quality and human well-being.
4. Personal and civic responsibility: Students understand the rights, roles, responsibilities and actions associated with leading or participating in the creation of healthy environments and sustainable communities.
5. Investigate, plan, and create a sustainable future: Students apply civic action skills that are essential to healthy, sustainable environments and communities.
Anchor Standard 10: Connecting-Relate artistic ideas and works with societal, cultural, and historical context to deepen understanding.
Enduring Understanding: Through art-making, people make meaning by investigating and developing awareness of perceptions, knowledge, and experiences.
Essential Question: How does engaging in creating art enrich peoples' lives? How does making art attune people to their surroundings? How do people contribute to awareness and understanding of their lives and the lives of their communities through art-making?
This unit is assessed through the following formative and summative assessments.
Formative Assessments:
Students will use individual or group worksheets to capture notes and reflections on the resources explored in this unit.
Summative Assessments:
Students use art, essay,  poetry, and/or letter writing campaigns to communicate a personal message of environmental activism with an overarching representation of water as sacred and as an issue of environmental justice/environmental racism.
Explore examples of students' paintings created as part of this unit in spring 2022 below. Sketches/paintings-in-progress are represented alongside finished paintings.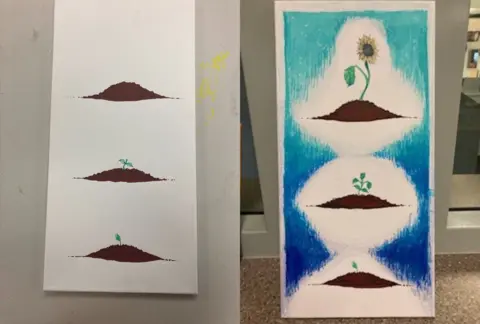 Subject of this painting: Water is life!
Message of this painting: Share the message that we live by water. Without water we are nothing. People are taking water as a joke and don't realize how much we need water.

Subject of this painting: A river split in two with one half clean and the other half dirty
Message of this painting: Even though we've polluted our water sources, over time, with help, we can fix it.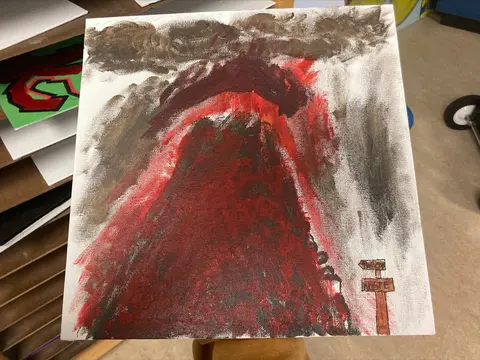 Subject of this painting: Trash and recycling and burns in marginalized communities
Message of this painting: The earth is dying because of all the trash we produce and not recycle. Marginalized communities suffer the pollution first.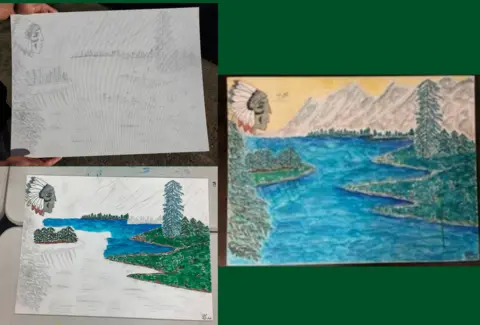 REPORTING FEATURED IN THIS LESSON PLAN
RELATED ISSUES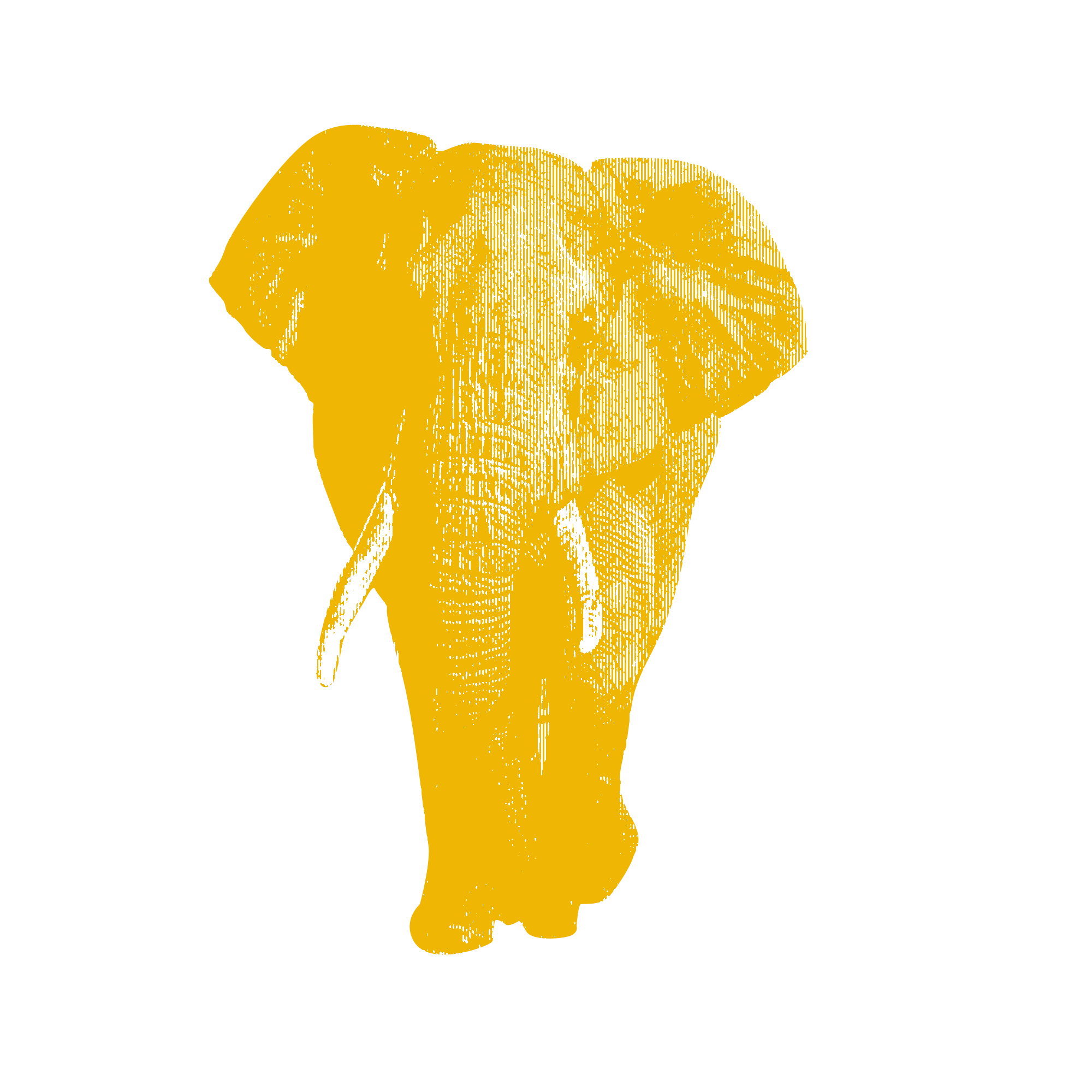 Issue
Environment and Climate Change
Environment and Climate Change

Racial Justice

Issue
Indigenous Communities
Indigenous Communities