This unit was created by Catherine Yackee, a high school history teacher in Chicago, IL, as part of the 2021-2022 Pulitzer Center Teacher Fellowship program. It is designed for facilitation across approximately twelve class periods.
For more units created by Pulitzer Center Teacher Fellows in this cohort, click here.
Unit Overview:
The COVID-19 pandemic has exacerbated many social issues that women around the globe have often always experienced. In this unit, students will explore the challenges that women face and examine how they are overcoming these limitations. Students will learn not only about a number of issues facing women today, but also the many ways women are taking the initiative to improve their lives. 
One of the ways women can combat gender inequality is by achieving financial empowerment. As such, this unit will introduce students to Kiva, a nonprofit organization that provides microloans for individuals to grow their own businesses or create opportunities for their communities. Kiva's mission is to expand financial access to help underserved communities thrive.
This unit is designed to be a culminating unit in a Geography class. Students will apply concepts from AP Human Geography in order to create a project that melds geographic skills with content knowledge and apply this knowledge to real-world problems. 
Week 1 will cover the personal impacts of COVID, its impact on Indian women, and domestic violence
Week 2 will focus on genital mutilation, agriculture, and trade 
Week 3 will focus on students conducting their own research 
Week 4 will focus on student presentations and fundraising campaigns.
In the final task, students will examine possible projects from Kiva and conduct research on the plight of women in the country they are assigned, and use the research for fundraising for particular projects.
Objectives:
Students will be able to...
Explain patterns and trends in visual sources to draw conclusions
Use primary and secondary sources to craft logical argumentative essays 
Apply concepts from the unit to create a campaign for a service learning project
Essential Questions:
What social, political, and economic effects has the pandemic had on women?
How have women empowered themselves while weathering the pandemic?
After conducting research on women in countries that Kiva supports, how can students' fundraising efforts potentially uplift women around the globe?
Performance Task:
Students will participate in a culminating service learning activity related to microloans to women in Lesser Developed Countries (LDCs). They will be assigned to a country and conduct research on the experiences of women in that country. After creating a PowerPoint presentation, students will present their research and findings to the class. 
Once students have finished hearing all of the presentations, students will vote on their top three Kiva projects. Finally, they will conduct a fundraising campaign to fund their top three projects.
Three-week unit plan, including warm-ups, classroom activities, graphic organizers, slide presentations, and performance tasks for the unit.
Unit Resources:
Key Reporting
Beed's Child Brides: Cutting Cane, Crushing Hopes, by Parth MN for People's Archive of Rural India

Amidst Covid 19 lockdown, Nigeria sees increased sexual and gender violence by Ejiro Umukoro for Premium Times

Female Genital Cutting Is on the Rise During COVID in Kenya by Neha Wadekar and Will Swanson for VICE News

11 million girls worldwide at risk of not returning to school after COVID-19, U.N. says by Paulina Smolinski for CBS News

Female genital mutilation (FGM): 'I had it, but my daughters won't' by Saroj Pathirana for BBC News
Videos
Empower a Girl, Transform a Community, TED Talks

Why Domestic Abuse Victims Don't Leave, TED Talks

Taliban bans girls from secondary schools, DW News

How Kiva Works, The Lavin Agency Speakers Bureau

Razor's Edge: The Controversy of Female Genital Mutilation, United Nations
Note: This unit has a robust range of resources that are not included in this table. Please review the unit to see all the resources that were thoughtfully curated to offer students a rigorous exploration of how global issues impact women across the world.
Topic 5.12 Women in Agriculture 
IMP-5.C.1 The role of females in food production, distribution, and consumption varies in many places depending on the type of production involved 
Topic 7.4 Women and Economic Development 
SPS-7.D.1 The roles of women change as countries develop economically. 
SPS-7.D.2 Although there are more women in the workforce, they do not have equity in wages or employment opportunities. 
SPS-7.D.3 Microloans have provided opportunities for women to create small local businesses, which have improved standards of living.
SS.G.2.9-12. Use self-collected or pre-existing data sets to generate spatial patterns at multiple scales that can be used to conduct analyses or to take civic action.
SS.G.5.9-12. Analyze how human societies plan for and respond to the consequences of human-made and naturally occurring catastrophes and how these events impact trade, politics, and migration
SS.G.9.9-12. Describe and explain the characteristics that constitute a particular culture
SS.H.10.9-12. Analyze the causes and effects of global conflicts and economic crises.
Formative Assessment:
Students will complete bell ringer quick writes at the beginning of class. They will keep dialectical journals on the sources they have read, viewed, and interpreted. Questions for the journals are posted throughout the unit.
*Content Note: The FGM brochures include graphic images and language about female genital mutilation. Please review the slides before presenting to students.
Summative Assessment:
After students conduct research on their assigned country, students will prepare an oral presentation [.pdf][.docx] (5 minutes) and present it to the class. Students will be graded using this rubric [.pdf][.docx].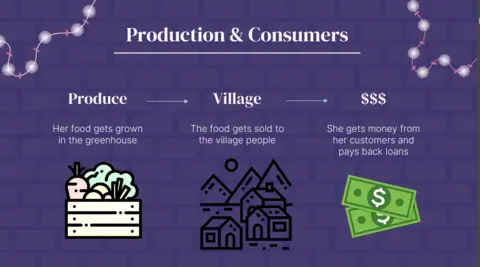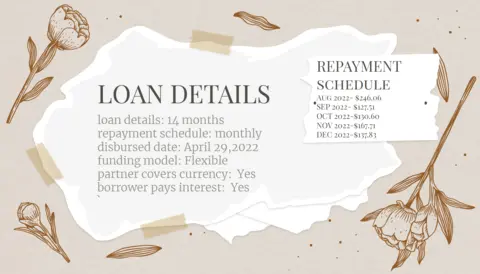 REPORTING FEATURED IN THIS LESSON PLAN