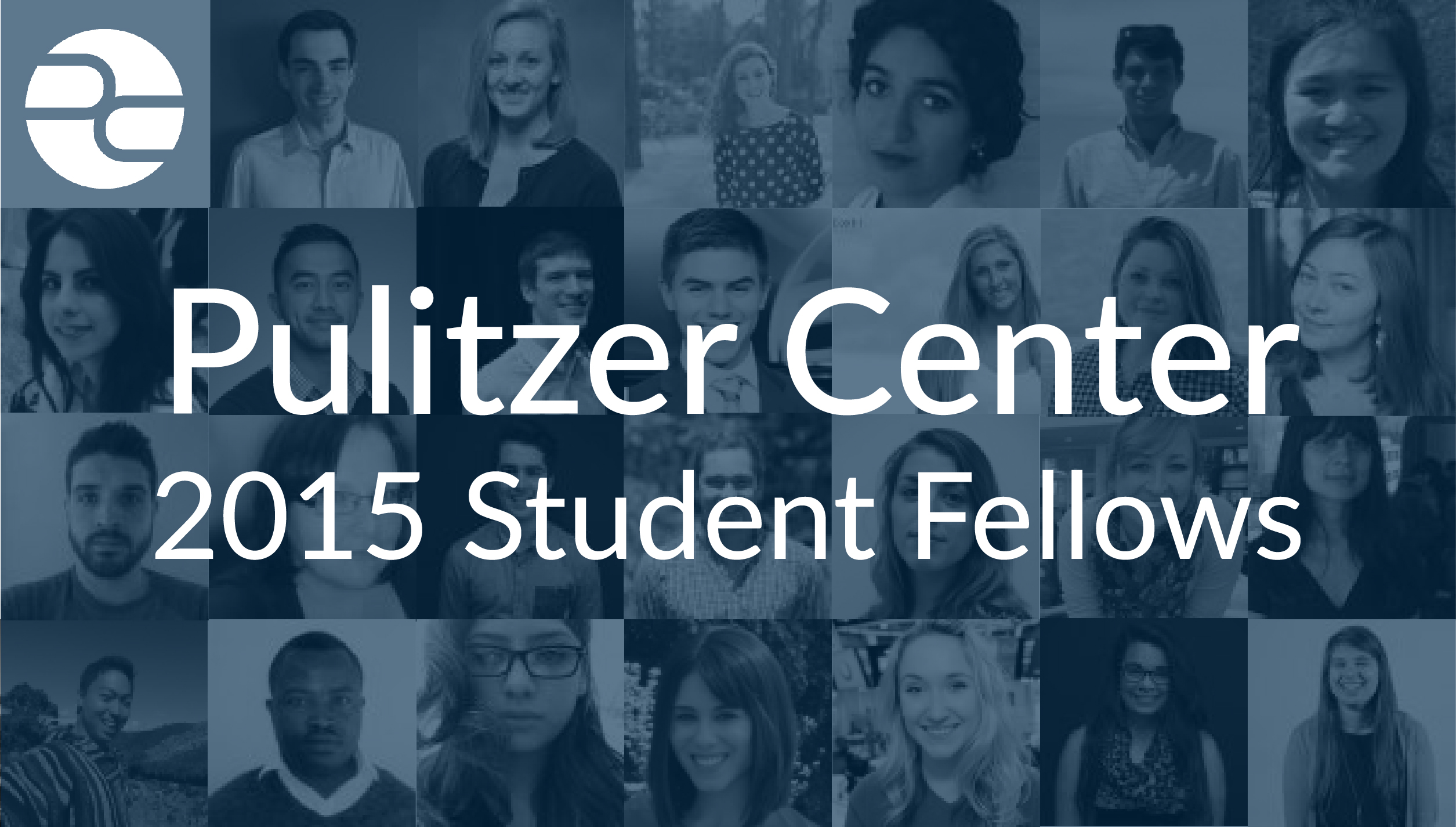 TAKING ON THE WORLD

Twenty-two of our student fellows came to Washington, DC, for two days last week to share their reporting projects and meet with professional journalists. It was a jam-packed, fun and stimulating weekend—the second annual event that brings together Campus Consortium students who have received reporting fellowships from the Pulitzer Center. We heard from students who had reported in 19 countries, from Mexico to Australia, and discussed everything from ethics and cultural sensitivity to best practices for pitching stories. More to come on the weekend's events–student presentations, speakers and panelists–in the next newsletter.

Several student fellow stories were published last week: Dan Black from Davidson College took us behind the scenes to see where displaced Angolans from Luanda now live. In "Mother Tongue First, German Second," by Austin Davis from the University of Michigan, Turkish immigrant mothers in Berlin work to overcome disparities in the educational system.

Farzana Shah from the University of Pennsylvania traveled to Iran with a medical non-profit and reported on the cardiac care given to children. Olivia Conti from Loyola University Chicago launched her project "Ghana: Walking Without Shoes." And "Uganda's Understaffed and Underfunded 'Free' Health Centers" by Jae Lee from Washington University in St. Louis appeared in Global Health NOW. Please check our website in the weeks ahead for more stories by our 2015 student fellows.

BUILDING A NEW UKRAINE

To have any chance of resisting the predations of Vladimir Putin, Ukraine must rebuild Soviet-era national institutions long-plagued by corruption and ineptitude. Where to start? The government in Kiev has wisely decided to start with the police, the institution that is the everyday face of authority in the country.

"The Ukraine government looked to remake the section of the police force that had the most contact with its citizens, the traffic police, and to show that this new institution, with uniforms and training provided by the United States, would usher in a new government that was built on trust," says Pulitzer Center grantee Misha Friedman, whose photography project documents the birth of the new department.

Misha told ABC News, which published a photo gallery of his work, that he was drawn to this story because it gave him a rare chance to document positive change in post-Soviet countries. "When I photographed Russia and Ukraine [in the past] it was hard to be optimistic, but this [story] was the one I really felt had a chance. I knew this was going to be important to Ukraine."

SMART FARMING IN RURAL INDIA

Developing countries will be the most vulnerable to changes in the climate. A recent government study in India warned that the anticipated rise in global temperatures over the next three decades could reduce wheat yields in the country by as much as 23 percent. Related environmental problems—depleted groundwater, delayed monsoons and intense rainfall—will also hurt productivity.

Pulitzer Center grantee Lisa Palmer was in India to look at new strategies designed to help small farmers adapt to climate change. She visited one of the country's "climate smart" villages where farmers use solar panels to drive the water pumps that irrigate their fields of rice and wheat.

"In addition to energy, [solar panels] provide a financial incentive for farmers to conserve water because they can sell energy back to the grid," writes Lisa in The Guardian. She spoke with another farmer who uses a mobile phone app to help calculate how much fertilizer to apply throughout the growing season.

Until next week,

Kem Knapp Sawyer
Contributing Editor

Tom Hundley
Senior Editor