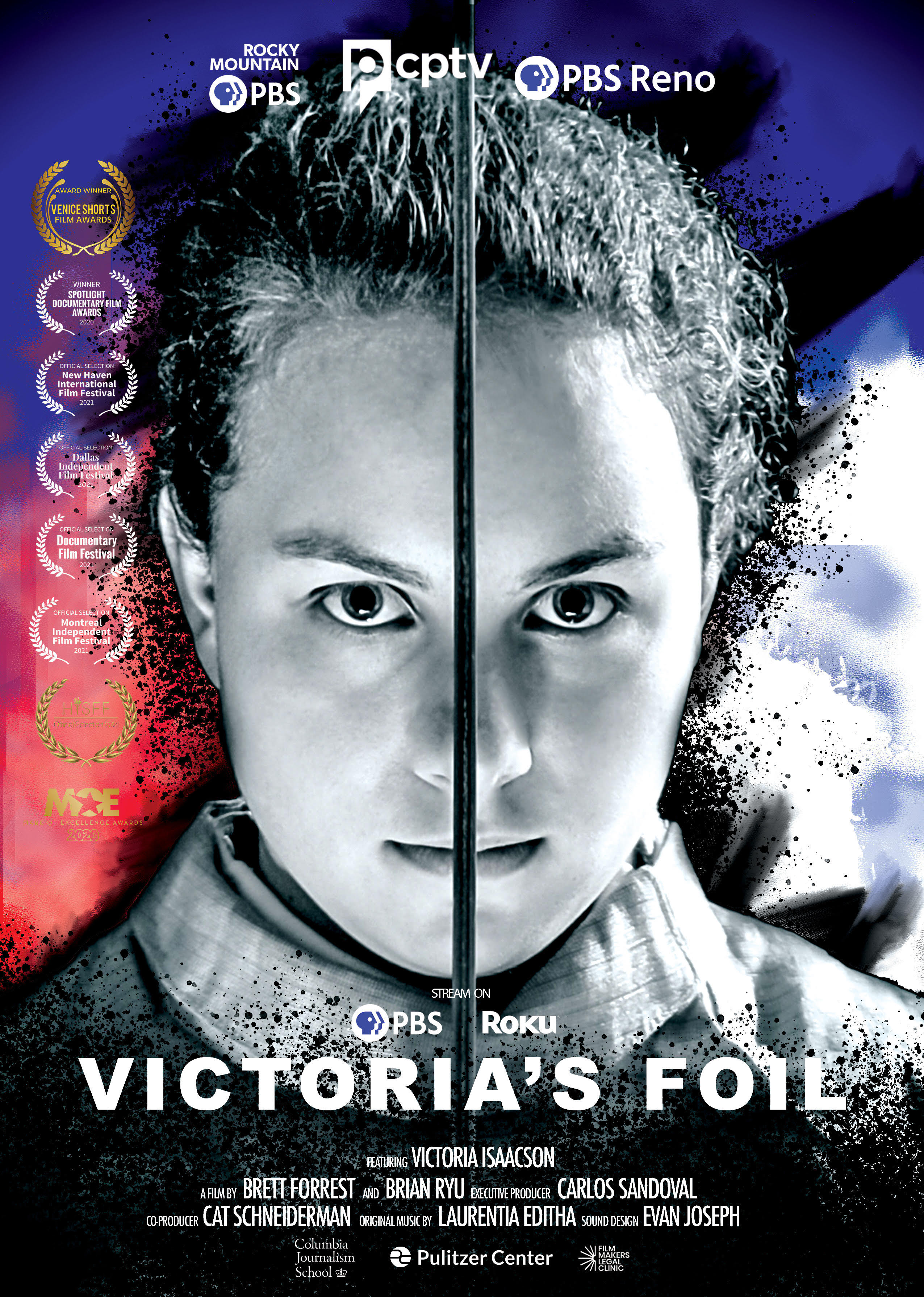 Columbia University Graduate School of Journalism 2020 Reporting Fellows Brett Forrest and Brian Ryu produced Victoria's Foil, a short documentary following 22-year-old fencer Victoria Isaacson. Upon discovering she has a degenerative disease, Victoria turns her love of fencing to an all out effort to become a Paralympic fencer. When the COVID-19 pandemic threatens her opportunity to compete, Victoria comes up with a new plan to shape a future much different from the one she planned.
Forrest and Ryu's award-winning film has been screened on PBS stations across the country.
Awards and screenings for Victoria's Foil are listed below:
Awards:
Screenings:
Congratulations to Brett Forrest and Brian Ryu!
[This post was updated on May 23, 2022.]