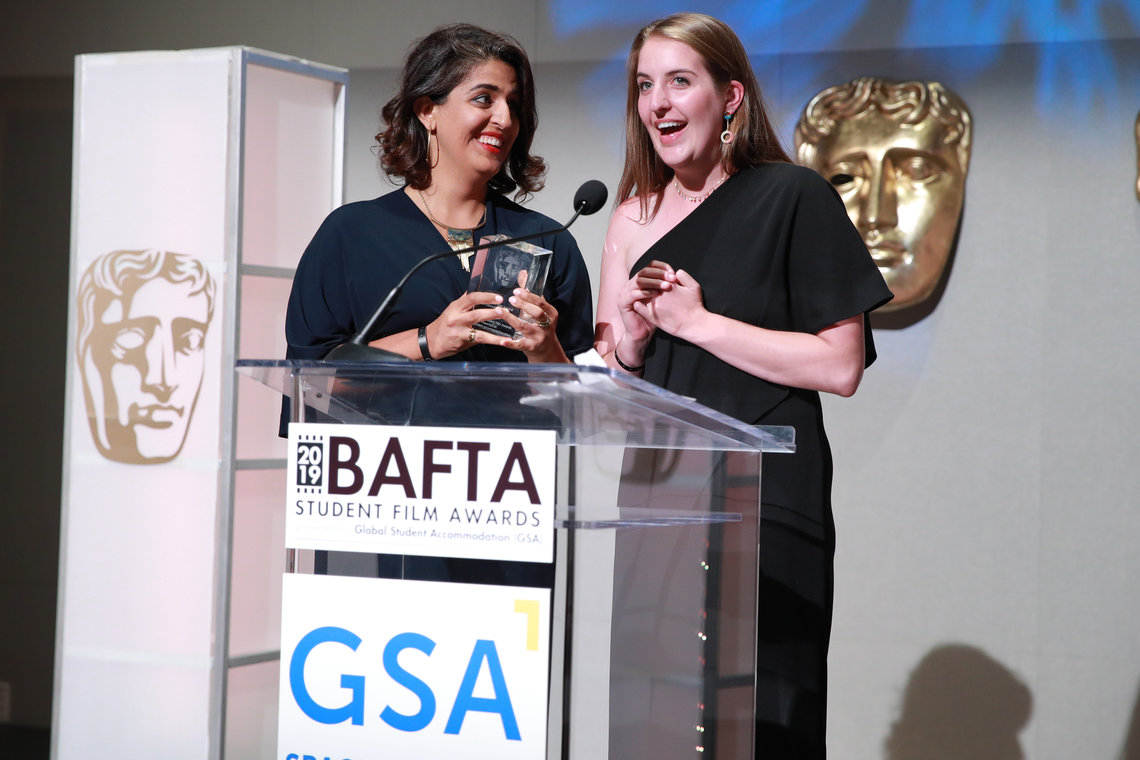 On July 9, 2019, Ingrid Holmquist and Sana Malik were awarded the BAFTA Student Film Award for Documentary in Santa Monica, California. The 2018 Columbia University Student Fellows' film Guanajuato Norte was nominated in December 2018 from a pool of over 550 submissions.
Guanajuato Norte details the life of Winny Contreras, a migrant farm worker who lives in Connecticut. For over two decades, Contreras has sent his earnings home to Guanajuato, Mexico, where the rest of his family resides.
Contreras lives with a dozen other men on Rose's Berry Farm. However, a Green Card allows him to travel between Connecticut and Mexico to visit family—a security that his coworkers do not have. In 2018, he returned home to see his daughter graduate from architecture school.
Now, as U.S. Immigration and Customs Enforcement (ICE) arrests increase, many undocumented workers remain in the United States rather than going home to see their loved ones. Guanajuato Norte documents the sacrifice of Contreras and others who leave their families in order to better their collective futures.
Other categories recognized by the BAFTA Student Film Awards include Animation, Live Action, Special Jury, and Short Film. According to their website, this is the third year that BAFTA has recognized student filmmakers.
Holmquist and Malik released a statement regarding their award on July 11, 2019:
"This has been a really remarkable experience, we're incredibly grateful to BAFTA for recognizing the importance of story's like Winny's and for amplifying the narrative of millions of migrants who make difficult journeys and sacrifices to live and work in the U.S. It's an honor to have been able to show this story."
Holmquist and Malik received their Pulitzer Center fellowships as part of the Campus Consortium partnership with Columbia University Graduate School of Journalism.
Editor's Note: This Pulitzer Center update was edited on July 11, 2019 to include a statement from Ingrid Holmquist and Sana Malik.
RELATED ISSUES