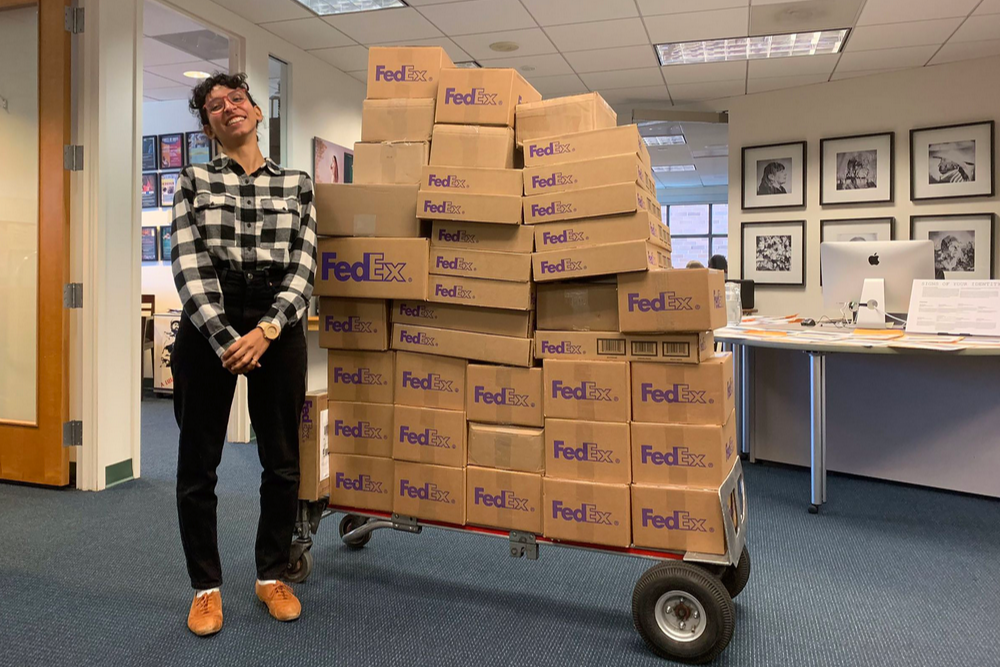 In August 2019, The New York Times Magazine published The 1619 Project, an entire issue devoted to the origins of slavery in America and the continuing legacy of that injustice today.
As the lead education partner on the project, we had a front-row seat to the national debate sparked by 1619. For many weeks that fall our offices looked like FedEx, as we boxed up the thousands of copies of the magazine that we shipped to schools and school districts that wanted to use our curricular materials. The interest from educators was unlike anything we had previously experienced. It reached higher levels still during the protests last year over police violence and Black Lives Matter. We are deeply inspired by the many creative ways in which teachers and students have put the 1619 resources to constructive use.

Today we are thrilled to announce a major expansion in our 1619 Project activities—40 educator fellowships, each worth $5,000, aimed at developing the tools required to help students evaluate historical research and process current events.

Please join my education colleagues for a Zoom launch event on Thursday at 5:00pm EST—and check out our events listings for a series of 1619 virtual events over the next six weeks. We'll be joined by journalist Nikole Hannah-Jones and other contributors to The 1619 Project and by our partners at the University of Missouri School of Education and the law schools of Howard University and the University of Miami.

---
Impact
Barred - A Prisons Project by grantee Sukanya Shantha and Jahnavi Sen launched in December with a hard-hitting investigation into the role of caste dynamics in the Indian prison system. While four stories are still to be published, the project has already elicited a response from the Rajasthan High Court who have suo-motu taken the case up and have ordered for a complete overhaul of the prison manual. The state prison department is expected to file its response this week.
---
This message first appeared in the February 2, 2021 edition of the Pulitzer Center weekly newsletter. Subscribe today.
RELATED ISSUES