Pulitzer Center Update January 19, 2021
Our 2020 Annual Report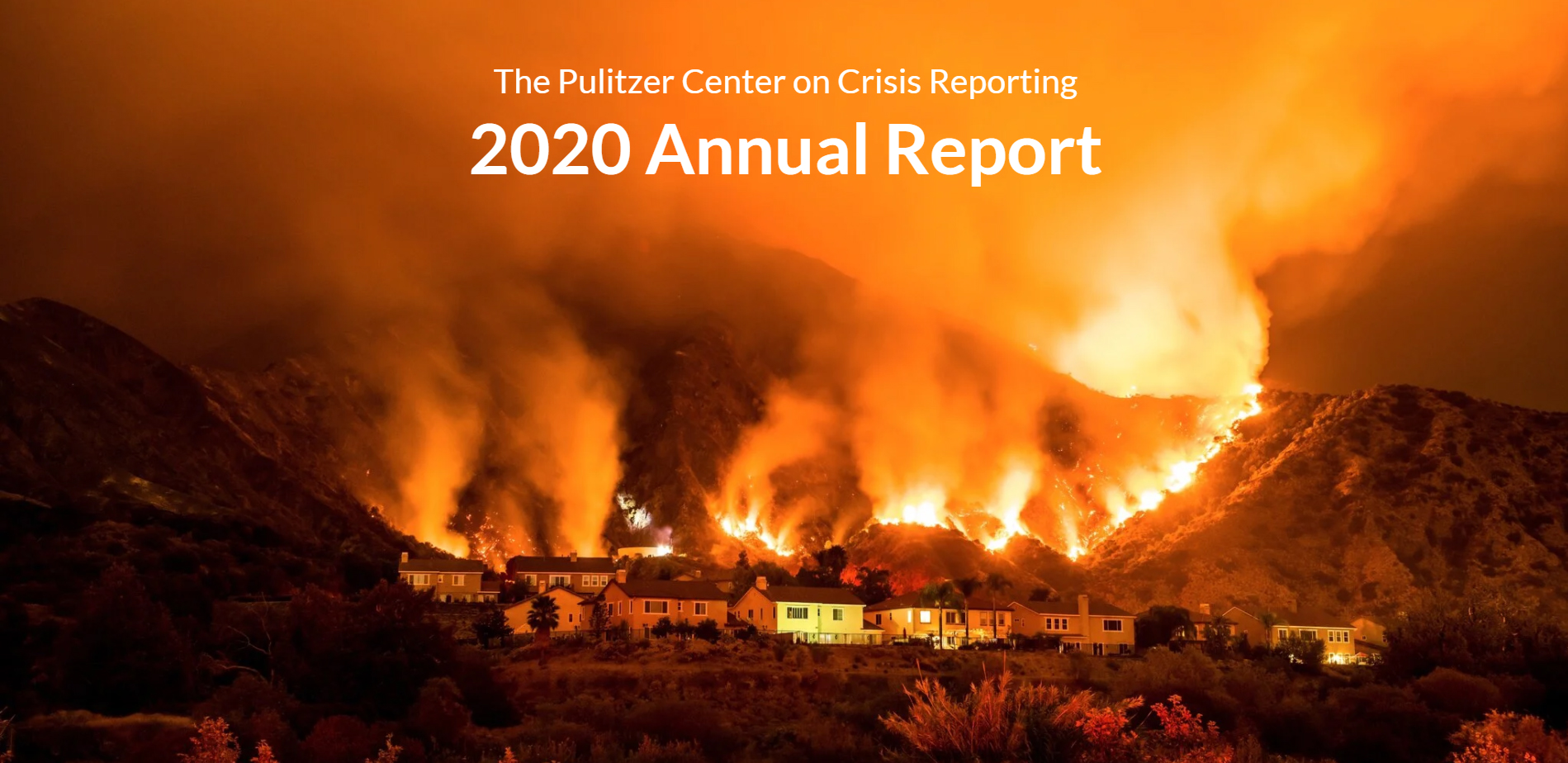 I've been at every presidential inauguration since 1981, from the swearing in of Ronald Reagan through the two terms each of George W. Bush, Bill Clinton, and Barack Obama. Four years ago I was in the crowd near the Washington Monument, watching supporters of Donald J. Trump hail his call for an end to "American carnage."
This year I'll be watching from home. The heart of this capital city, from behind the Supreme Court to the White House and Lincoln Memorial, is blocked off by unscalable seven-foot fencing, the achingly sad consequence of the mob attack Jan. 6 on the Capitol itself. The empty Mall that we'll see Wednesday morning is a reminder of something precious, something that every one of us has lost and that each of us must work to restore.
For the Pulitzer Center that task is about supporting responsible, fact-based journalism and then taking that journalism into schools and universities in the hopes of reasoning together toward the solutions we need. In our 2020 annual report, published today, you'll see the many ways that we pursued those goals, even in the face of pandemic, a reckoning over racial justice, and poisonous politics.
Please read the report—and let us know how we might improve the work we do. My fondest hope is that four years from now we will have rediscovered our common purpose and that we'll be on the Mall together again.

---
Impact
Bangor Daily News was awarded the January Sidney Award for the Pulitzer Center-supported series Lawmen Off Limits. The award is presented monthly by the Sidney Hillman Foundation for an outstanding piece of journalism. In an interview with the foundation, grantee Erin Rhoda said, "The Pulitzer Center in Washington, D.C., awarded us a grant to pay for the hard costs of the reporting project, such as to get the records. We couldn't have done this series without the nonprofit's financial support."
---
This message first appeared in the January 19, 2021 edition of the Pulitzer Center weekly newsletter. Subscribe today.