Pulitzer Center Update January 26, 2021
Speaking to the Community, from the Community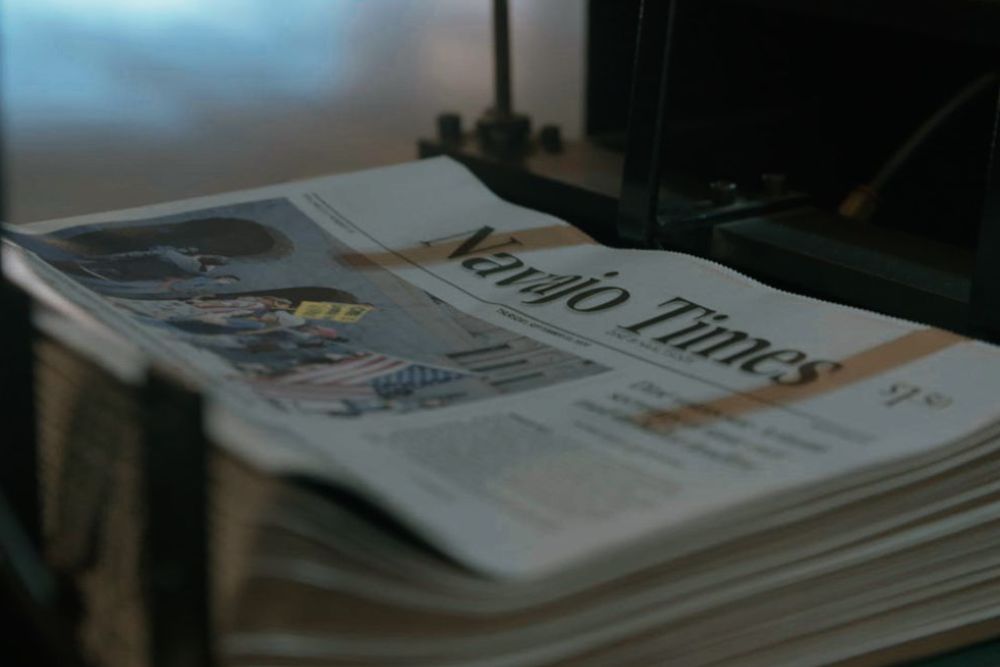 The journalists behind Navajo Times, the only independent newspaper reporting for the 150,000 members of the Navajo Nation. The complicated history and current struggles of Puerto Rico's Afro-Latinx community. A theatrical performance that powerfully captures the experience of a Black teenager killed by a white policeman.
Three videos we supported this month take you inside the lives and minds of historically marginalized communities. In grantee Eléonore "Léo" Hamelin's documentary for The New Yorker, Navajo journalists share the challenges of reporting COVID-19's disproportionate effect on their people—even as the newspaper itself struggles to survive. Natasha Alford's multifaceted, pulsing-with-life documentary for theGrio goes from the arrival of the first Africans in Puerto Rico, some of them enslaved and some of them free, to their struggles today for political power and identity. Grantee and constitutional law professor Gloria J. Browne-Marshall makes her drama, SHOT: Caught a Soul, a damning indictment of the white racism that chews up innocent Black lives.
Duane Beyal, editor in chief of the Navajo Times, says in the video that "when you look at the Navajo Nation and some of the conditions that exist out there, a lot of people when they first see that they say, 'You mean this is going on today, in the United States of America?'" In fact it is, in under-served Navajo communities, inner-city neighborhoods, and the barrios of Puerto Rico. In these projects the people speak for themselves, bringing home those painful realities—and also the love and pride that bind them together.
Alford will discuss her work at a Talks @ Pulitzer event this Thursday at 3pm EST. I hope you'll join us!

---
Impact
In an essay for Foreign Policy, Yale University Jackson Institute for Global Affairs senior fellow Janine di Giovanni explains the impact of declining foreign media coverage on foreign policy. She argues, "What also makes me somewhat hopeful is the rapidly growing area of donation-based journalism—a concept that could not have existed half a century ago because it was considered unethical to take outside funds to report. But now, it is a question of survival. Excellent organizations such as the Pulitzer Center and the Type Media Center award grants to journalists for long-term reporting projects. Then there are think tanks and universities where many reporters, myself included, have taken up fellowships as researchers so we can focus on in-depth analysis and long-form writing."
---
This message first appeared in the January 26, 2021 edition of the Pulitzer Center weekly newsletter. Subscribe today.
RELATED ISSUES

Racial Justice

Issue
Indigenous Communities
Indigenous Communities