Pulitzer Center Update March 18, 2020
Printable Articles and Virtual Journalist Visits Exploring Past Public Health Emergencies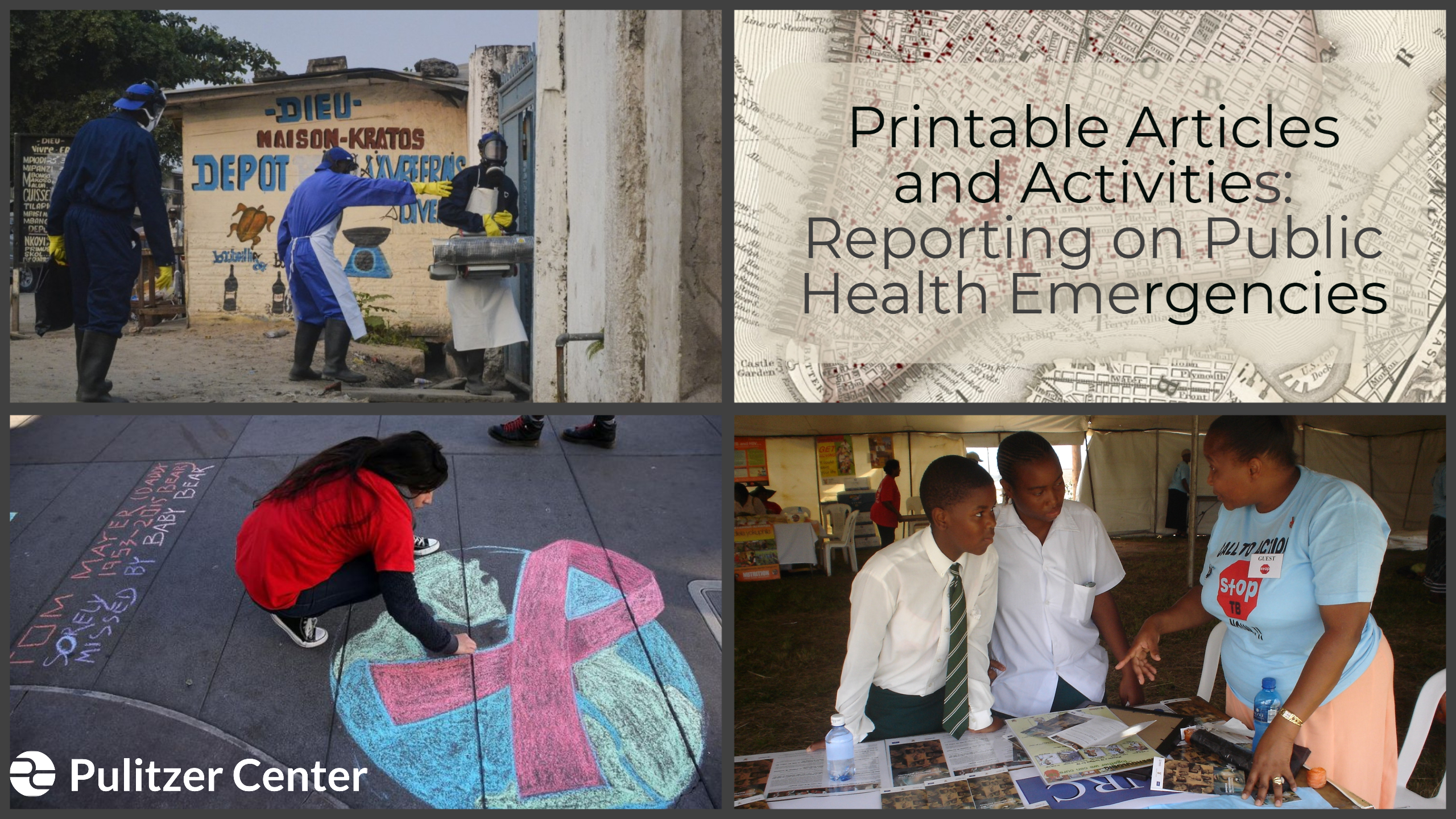 As students continue to learn about the coronavirus (COVID-19), they may become curious about how the world has responded to the spread of infectious diseases in the past. Below, we have assembled a list of printable news articles from our grantees that highlight how communities worldwide have addressed past public health emergencies. Using this printable worksheet, students can track details from the articles and then to use those details for writing and research activities about public health emergencies past and present. Further down, find a list of journalists who may be available to speak with your class about their reporting on public health emergencies.
Virtual journalist presentations about public health reporting
Interested in connecting your students directly to a journalist who has reported on public health emergencies? Contact [email protected] to set up a virtual visit with a Pulitzer Center journalist. Some of our grantees who have reported on past epidemics include:
Is there another way we can support you and your students in using journalists to lead discussions about public health? We'd love to brainstorm with you! Reach out to the K-12 outreach team by emailing [email protected].
RELATED ISSUES