Pulitzer Center Update January 17, 2019
International Student Group Gathers in Chicago to Produce Peace Journalism


The Genesis Academy Summer Institute, now entering its fifth year, brings together pre-university students, ages 15-19, from conflict and post-conflict zones around the world and in the U.S. They come together in Chicago to live and learn in four curricular areas: Heroes and Human Rights, Peace Journalism, Environmental Sustainability, and Music and Peacebuilding. The students meet with thought leaders, activists, and artists, and participate in an array of experiential learning opportunities and field studies to examine forces that come into play in cycles both perpetuating and dismantling conflict. With the arts thread throughout the program, students explore their individual voice, collective humanity, and the daunting issues we all face here in Chicago and as a global community.
Genesis was thrilled to work with the Pulitzer Center on Crisis Reporting for their Peace Journalism segment for the third year in a row. Prolific, prizewinning photojournalist and Pulitzer Center grantee Allison Shelley engaged our students in exploring the elements of empathy in journalistic work. Shelley shared her riveting images and stories with our Genesis students to teach them skills to expose delicate human rights atrocities worldwide, especially those concerning women. With an extraordinary eye and sensitivity to her subject matter and the people affected by it, she conveyed the power of photojournalism to create global awareness and bring light to the downtrodden—those impacted by earthquakes, famine, child soldiering and labor, rape, child motherhood, and underground abortion markets.
Shelley's exceptional teaching skills enabled our students to choose a subject important to them, research relevant information, take to the streets of Chicago to find the realities on the ground, and then interview and photograph people to create a professional blog piece honoring humanity in the face of challenges. Editorial assistance was provided by Free Press Journal Editor Neeta Kolhatkar from Mumbai, one of our Genesis Academy Summer Institute faculty and staff members.
No doubt, in bridging Genesis' Heroes and Human Rights curriculum with that of Peace Journalism, Shelley called forth our students to be outspoken youth leaders who humanize narrative while educating the public. Their blogs below speak volumes:
"The Colors of Homelessness in Chicago" by Reema Dhawan and Diego Madriz
"Life on the Streets of Chicago" by Rodin Samnang

"The 'X' Word Rules the Internet" by Nayab Ali and Andrea Pérez Fernández
Genesis at the Crossroads, a Chicago-based nonprofit organization, facilitates cross-cultural collaborative programs at the nexus of arts, education and social justice to engage people of all ages to find their common humanity, create sustainable bridges across divides, and build peace. Wendy Sternberg, M.D. is the Founder and Executive Director.
Their global peacebuilding work continues with the development of the Genesis Academy for Global Leadership, an international boarding high school whose campus will also function as a peace hub and social entrepreneurship/research incubator. The Genesis Academy's design framework threads the arts throughout an interdisciplinary curriculum to foster critical thinking and humanism. It is slated to open in 2021.
Genesis Academy Summer Institute and Genesis Academy for Global Leadership and Campus Peace Hub are all peacebuilding educational initiatives of Genesis at the Crossroads.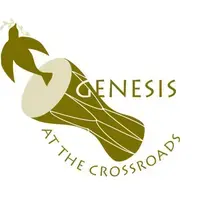 RELATED ISSUES