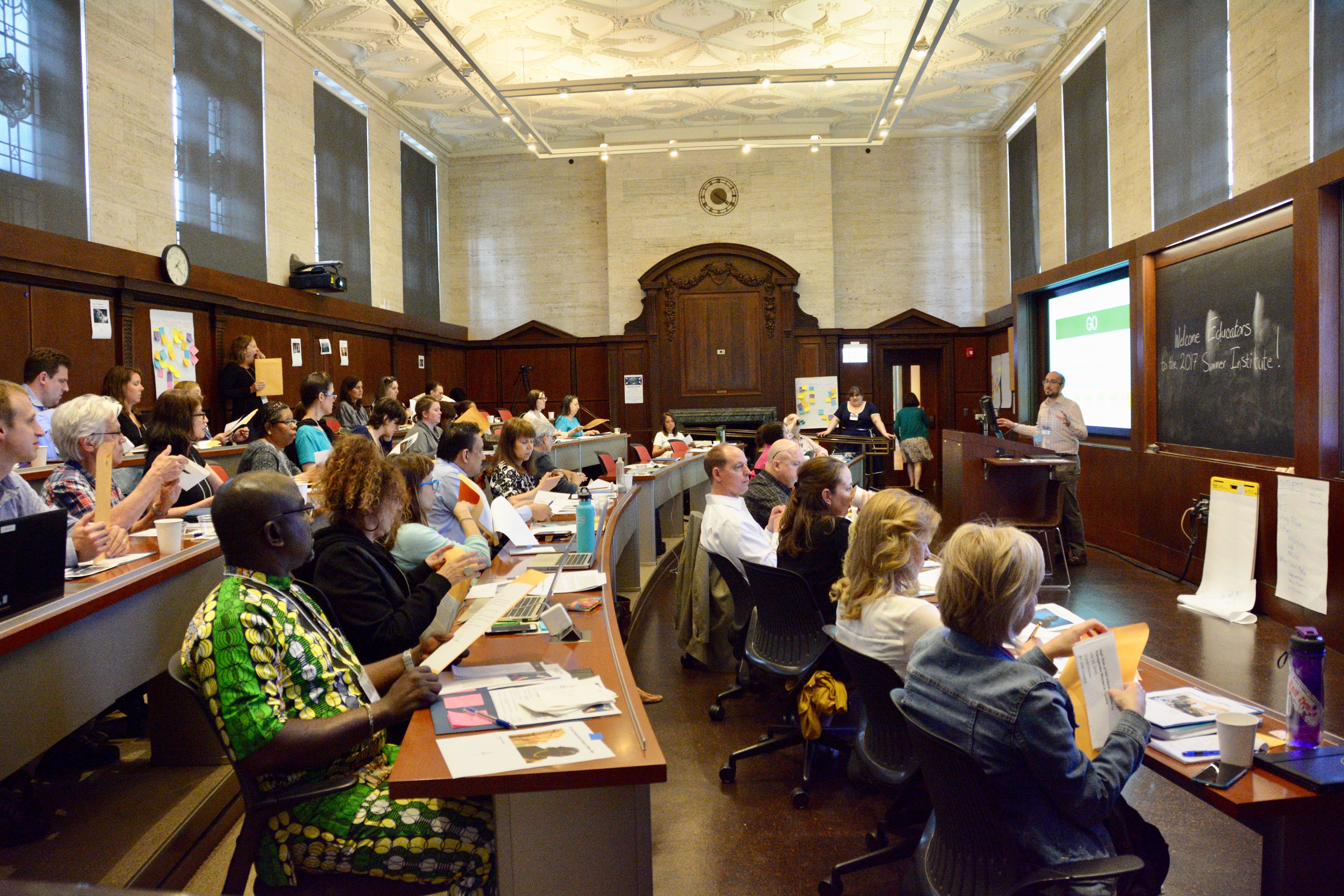 This summer, more than forty inventive Chicago-area educators gathered to collaborate, create, and engage with pressing global issues alongside the journalists who experience them firsthand. All this was part of the Summer Institute for Educators, a two-day professional development opportunity co-organized by the Pulitzer Center and the University of Chicago, now in its second year.
As part of the Institute, teachers had the chance to discover reporting that will spark their students' interest and develop a plan to bring that reporting—along with a Skype visit from the journalist behind it—into their classrooms. At the same time, they explored ways to use journalism to teach research, text analysis, media literacy, and global competency skills in line with Common Core standards.
During the first day of the workshop, participants began by reflecting on their own perceptions of and engagement with international news stories and the media. They considered the challenges and benefits of exposing students to global journalism before delving into the task at hand: how to effectively integrate international reporting into their curricula.




In achieving this goal, educators had the guidance of seven Pulitzer Center journalists who presented their work, answered questions, and helped participants consider classroom connections. Lesson objectives don't end with increasing awareness of important stories, but encourage students to make connections between their own communities and the realities of others. Steve Elfers, who presented his reporting project on the global impact of depleted groundwater, noted the importance of not just exposing students to but also involving them in issues that hit home. "There is no international story that didn't happen somewhere, so the experiences that students have had are just as valuable," he said.
Educators also heard from Kathryn Carlson about her multimedia project on widowhood in India and Uganda, Zach Fannin on unrest in contemporary Russian politics and society, Gary Marcuse on the intersections of religion and environmentalism in China, and Katherine Zoepf on women's experiences in Saudi Arabia. Peabody Award-winning documentary filmmakers Brent and Craig Renaud Skyped in to discuss their film following child migrants from Central America to the U.S. in a simulation of a classroom Skype visit.




"One extraordinary aspect of [the Pulitzer Center's] programs is that their robust outreach to educators provides invaluable resources for enhancing cultural and global literacy of American students, who tend to be isolated from authentic lenses into world events," wrote Lorin Pritikin in a post-workshop feedback survey.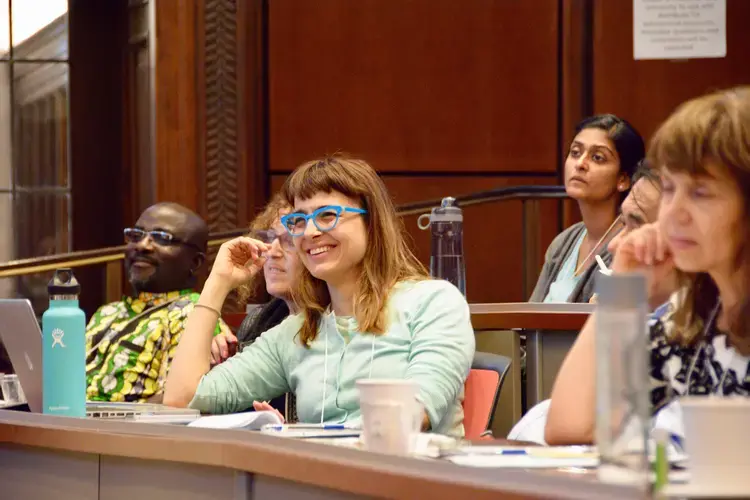 By the end of the weekend, all educators had identified reporting that would complement their class material, brainstormed ideas for implementation with Pulitzer Center staff, experienced journalism workshops including a practice pitching session with professional reporters, and engaged critically with international journalism and its place in the classroom.
If you are interested in hosting or participating in a Pulitzer Center professional development in your area or would like to explore ways to bring international journalism into your classroom, reach out to us at [email protected] or explore our newly redesigned Lesson Builder online.
RELATED ISSUES