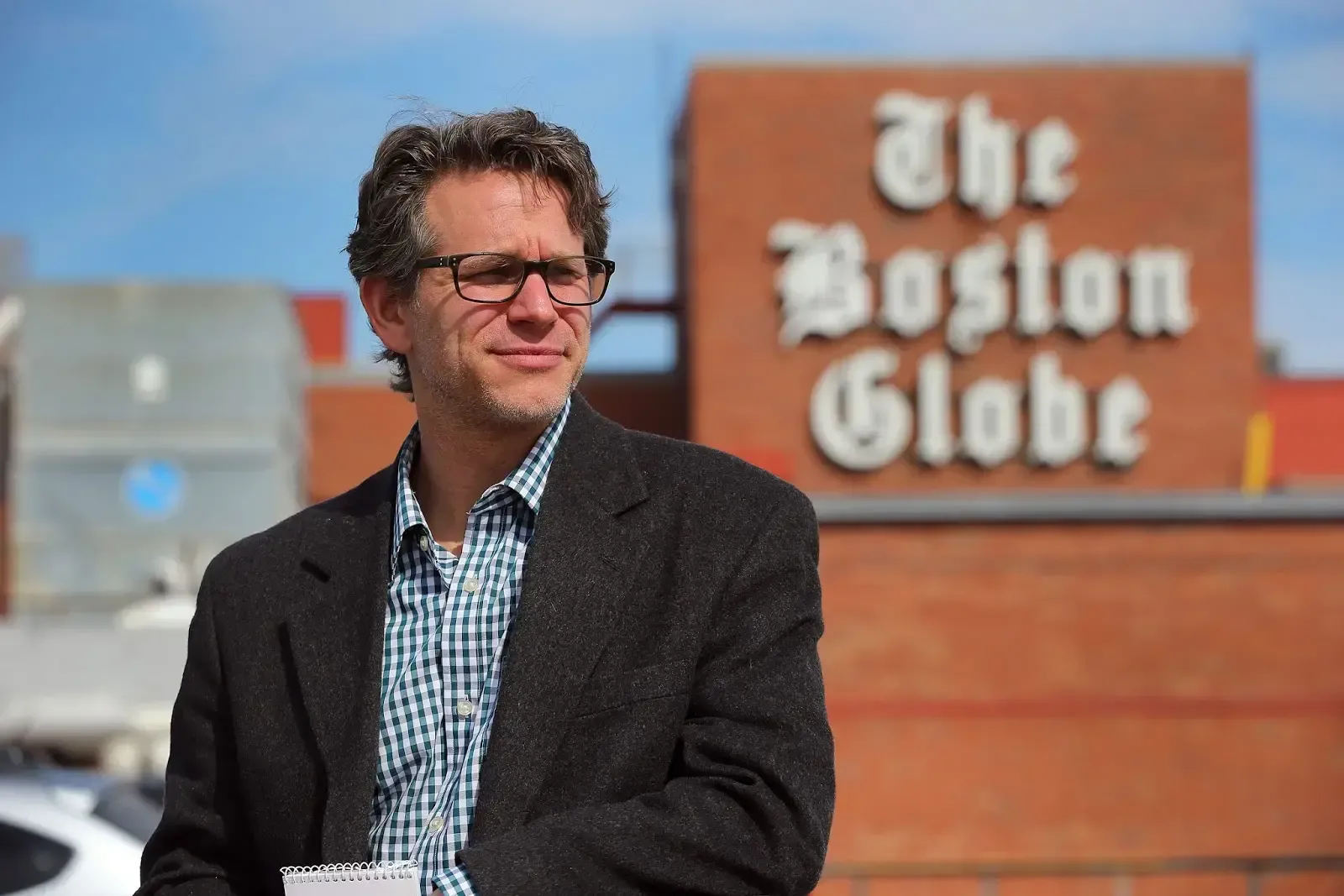 The Pulitzer Center is pleased to announce the election of David Abel to the Pulitzer Center's Campus Consortium Advisory Council. 
"I'm a big fan of the great work that the Pulitzer Center does, and I look forward to contributing however I can," Abel said.
Abel is an award-winning reporter at The Boston Globe, a documentary filmmaker, and a professor of the practice in the journalism department at Boston University. Abel and his team at the Globe won a Pulitzer Prize in 2014 for their coverage of the Boston Marathon bombings. He now focuses on environmental and science stories. 
To learn more about Abel, visit his website. "In pursuit of a compelling story, he has walked on top of a nuclear reactor, boarded ice-covered fishing boats before dawn in the black waters off Newfoundland, crossed the melting Arctic Sea on a snowmobile, and trekked across the mountains of Tierra del Fuego," his bio says.
Abel has previously received support from the Pulitzer Center on ENTANGLED, a film about the race to save North Atlantic right whales from extinction. ENTANGLED won the Jackson Wild Media Award, numerous festival awards, and was nominated for an Emmy. Abel is currently working on another Center-supported film, titled Inundation District, which will look at how Boston has developed its southern waterfront into a new "Innovation District" despite opposition from locals and environmental advocates. 
He has also worked with the Pulitzer Center at its annual conference, on college campus tours, and as an adviser for Reporting Fellows. He mentored 2022 Climate Science Reporting Fellow Kristen Chin, whose film Snow Money, about climate change and the snow plowing industry, has been shown across Massachusetts.
Other members of the Campus Consortium Advisory Council include Jennifer Beard, Justin Catanoso, Sydney Combs, William Freivogel, Bill Gentile, Gail Gordon-Allen, Jaime Joyce, Dayna Kerecman Myers, Kari Lydersen, Melissa Noel, Brian Simpson, and Ingrid Sturgis.