Pulitzer Center Update October 20, 2022
Kari Lydersen Joins Campus Consortium Advisory Council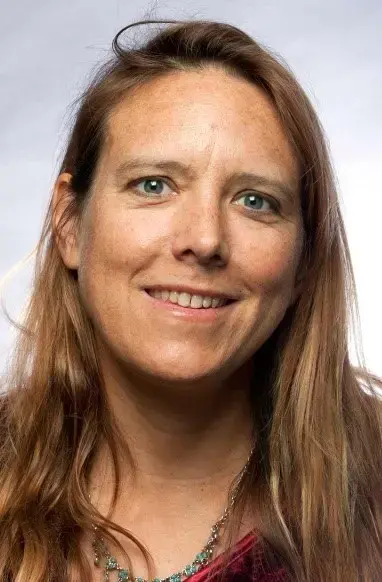 The Pulitzer Center is pleased to announce the election of Kari Lydersen to the Pulitzer Center Campus Consortium Advisory Council.
Kari Lydersen is a Chicago-based reporter, author, and journalism instructor. She is an assistant professor in the graduate program at the Medill School of Journalism, Media, and Integrated Marketing Communications at Northwestern University, where she leads the social justice and investigative specializations. Lydersen spearheads investigative and immersive collaborations between Medill students and professional journalists, resulting in stories for NPR, WBEZ, The Chicago Reader, Bustle Magazine, Borderless Magazine, and others.
Lydersen is also a reporter for Energy News Network, and she writes for publications including The Washington Post, The Guardian, The Chicago Reader, and In These Times.
From 2013-2014, she was a research associate at the Medill Watchdog Project at Northwestern. Through 2009 she was a staff writer in the Midwest bureau of The Washington Post; after that she wrote for the Chicago edition of The New York Times through the Chicago News Cooperative. Her work has also appeared in publications including Discover magazine, Crain's Chicago Business, The Economist, Newsmax, People Magazine, The Christian Science Monitor, and High Country News. In 2011-2012, Lydersen was a Ted Scripps Environmental Journalism fellow at the University of Colorado, studying energy and mining issues and working on an ongoing project regarding hard rock mining in the U.S. and abroad. She is the author of five books including Shoot an Iraqi: Art, Life and Resistance Under the Gun (City Lights, 2008), Revolt on Goose Island: The Chicago Window Factory Takeover and What it Says About the Economic Crisis (Melville House, 2009), and most recently Mayor 1%: Rahm Emanuel and the Rise of Chicago's 99% (Haymarket Books, 2013).
Lydersen also has taught journalism at Columbia College Chicago and the School of the Art Institute of Chicago; and worked with youth from marginalized communities through the non-profit journalism program We the People Media. She graduated from Northwestern University with a journalism degree in 1997. She is a former national champion in marathon swimming (15 kilometers and 25 kilometers) and a national team member in pool swimming. Today she competes in marathons and triathlons and lives in Chicago's Pilsen neighborhood, where she also leads mural tours.
Other members of the Campus Consortium Advisory Council include Jennifer Beard, Justin Catanoso, Sydney Combs, Anne Donohue, William Freivogel, Bill Gentile, Gail Gordon-Allen, Jaime Joyce, Dayna Kerecman Myers, Melissa Noel, Brian Simpson, and Ingrid Sturgis.