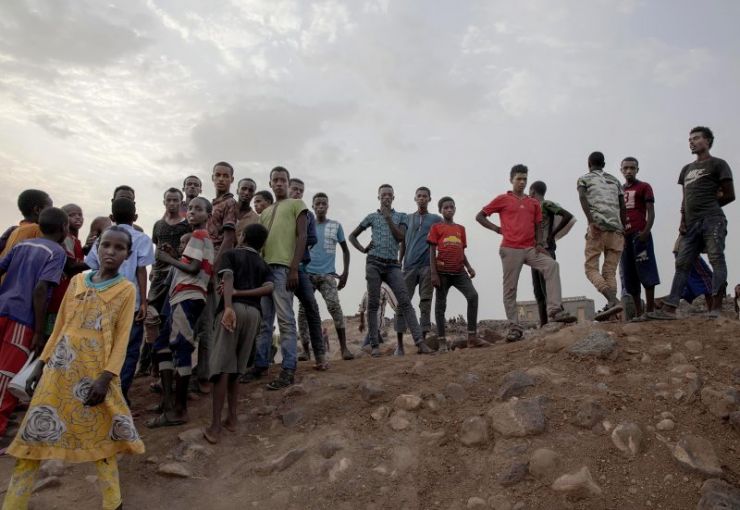 On April 2, 2020, the Overseas Press Club of America (OPC) announced that an Associated Press team received the Hal Boyle Award for the Pulitzer Center-supported project, "Outsourcing Migrants." The award is given to the best newspaper, news service, or digital reporting from abroad.
"Outsourcing Migrants" documents the lives of migrants facing great risk to escape poverty and find work internationally. The series exposed how policies in Western and developed nations were creating a huge pool of languishing people.
The 81st Annual Overseas Press Club Awards recognizes the best international reporting in 22 categories. The OPC is planning to honor the winners in an online awards ceremony in the coming weeks.
For a full list of awardees, visit the OPC website.
This project was created in part by Pulitzer Center grantees Tim Sullivan, Cedar Attanasio, Gregory Bull, Mosa'ab Elshamy, Lori Hinnant, Maggie Michael, Nariman El-Mofty, Renata Brito, Maad Al-Zekri, and Fernando Llano.
RELATED ISSUES