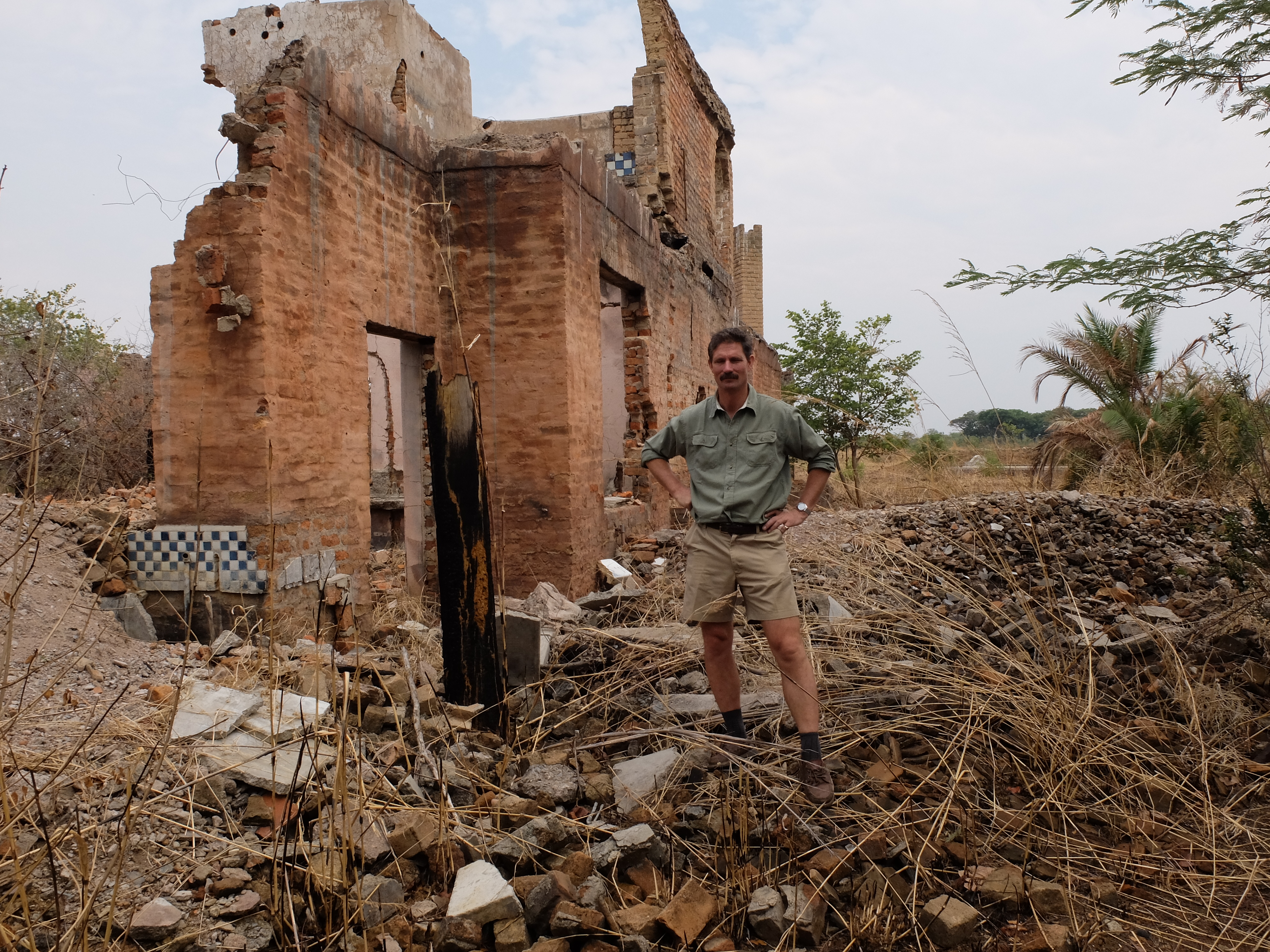 Ben Freeth is anxious as we return to Mount Carmel, the 2,400-hectare farm in central Zimbabwe that his family once owned. He is worried that President Mugabe's 'war veterans' — the thugs who seized the property in 2009 — might still be around. His fears are groundless. The place is deserted.

We drive along dirt tracks flanked by abandoned, overgrown fields where maize and sunflowers once flourished in the rich soil. The 40,000 mango and orange trees are dying. The tractors and other farm machinery have been looted. Gates, fences and irrigation pipes have been carted away. The dam on the Biri river is cracked and leaking. The boreholes are defunct. The giraffes, zebras and impala on the small wildlife reserve were long ago slaughtered by the war vets.

We inspect the remains of the house which Freeth and his wife, Laura, built of local stone and wood and where they had hoped to raise their three young children. "We've had our hearts broken over and over, and in the end you just harden yourself," he says as we walk round the roofless, rubble-filled shell. The war vets burned the house down on August 30 2009. Topsy and Brown, the family's dog and cat, died in the inferno.

Close by was the home of Freeth's in-laws, Mike and Angela Campbell, who bought the farm in 1974 and turned it into Zimbabwe's biggest producer of mangos, supplying the markets of Europe. Only the walls still stand. It was burned down three days after Freeth's house. Leaves rot in the bottom of the empty swimming pool. The grave of Freeth's sister-in-law, Heidi, stands in a garden run wild. She died of malaria, which was imported by the war vets. She was pregnant with twins.

The Freeths and the Campbells were punished for being white in Mugabe's Zimbabwe. They were punished for taking the president to the Southern African Development Community tribunal — southern Africa's highest court — in a courageous bid to keep their land. They won, but it made no difference. Mugabe seized the farm anyway. Before doing so his thugs abducted Freeth and his ageing in-laws and beat them so severely that Mike Campbell never recovered. He died three years later.

In its heyday Mount Carmel produced roughly 1,200 tonnes of mangos and oranges a year, and 500 tonnes of maize. It had 700 head of cattle, and supported 500 farmworkers and dependants. Today it produces nothing. It supports just a handful of squatters who have commandeered the odd field here and there. One, Tawanda Mapepa, 21, told us he grew 12 bags of maize on six hectares last year — a tiny fraction of what Campbell would have produced from the same area. He had no seeds or fertiliser for this year. To Freeth's astonishment he begged for help, saying he could not feed his family.

Elsewhere on the farm we met a few of Freeth's old employees. Their situation was even worse. Having worked for white farmers, they were now denied any food aid by Mugabe's vindictive regime. They had nothing to eat except a maize porridge called sadza. They had no work, no money, no electricity or running water. They wistfully recalled the old days when they had plenty to eat, schools for their children, and access to health care. Their wives had worked in a small embroidery business that Ben's wife set up to give them an income. "It was a good life," Peter Asani, his old foreman, said.

Mount Carmel was one of about 4,500 white-owned farms in Zimbabwe in 2000, the year Mugabe's so-called land redistribution programme began. Today there are scarcely 300 left, and the seizures still continue.

Mugabe certainly succeeded in his goal of punishing white farmers for supporting the newly-formed opposition Movement for Democratic Change, and dispersing a huge block of potential MDC support in the form of a million black farmworkers and their families.

He also cemented his own base by giving the farms not to the indigenous poor — the programme's nominal beneficiaries — but to politicians, security chiefs, judges, administrators and other regime loyalists. He and his wife, Grace, kept 13 for themselves.

But the farm seizures have proved disastrous in ever other way. Statistics provided by the greatly-diminished Commercial Farmers Union show that maize production has plunged from two million tonnes in 2000 to an estimated 500,000 last year, wheat from 250,000 tonnes to approximately 60,000. The number of cattle killed for beef has fallen from 605,000 to 244,000. In country once dubbed the breadbasket of southern Africa a third of the 13 million population now survives on food aid. A quarter of the children are stunted for lack of nutrition.

By destroying agriculture Mugabe also destroyed the very cornerstone of Zimbabwe's economy, pitching the country into a vicious downward spiral — hyperinflation that reached 500 billion per cent before the national currency was abandoned as worthless in 2009; ever greater repression, including the rigging through terror of the 2008 presidential election; a flight of capital and foreign investment that is now destroying Zimbabwe's once-proud industrial base; and unemployment above 80 per cent. Gross Domestic Product fell 40 per cent in a decade, and by 2011 per capita incomes were 37 per cent lower than when Zimbabwe acquired independence in 1980.

From Mount Carmel Freeth drove me into Chegutu. Of the 12 giant silos that tower over the once prosperous farming town just one had any grain in it, though the harvest had only recently ended. The farm machinery store, which used to sell hundreds of tractors and harvesters, had just two ox-drawn ploughs on sale in its cavernous showroom. A factory where 4,000 workers used to turn locally-grown cotton into fabrics stood empty and forlorn, guarded by a few emaciated men who were paid in loaves of bread.

The regime blames drought, climate change, sanctions — anything but its own actions — for the collapse of Zimbabwean agriculture, but it does tacitly acknowledge the scale of the catastrophe. Some of the bigwigs who now "own" the farms have quietly employed former white farmers to manage them. And in a rare interview with a western journalist Emmerson Mnangagwa, Mugabe's vice-president and chief enforcer for the past 36 years, told me that reviving agriculture was key to the country's economic recovery.

Mnangagwa went on to describe a Soviet-style, top-down plan for achieving that. Zimbabwe needed to grow two million metric tonnes of grain a year to feed its people, he explained. At five tonnes per hectare that that would require 400,000 hectares of land. The government had allocated $550 million to provide the seeds, fertiliser and irrigation for that area.

If only it were so simple. Production cannot simply be mandated. It cannot be commanded from above. The only solution, Freeth argues, is the restoration of property rights and the rule of law. Only then will banks accept land as collateral, and give farmers the loans they need to invest in dams, farm machinery and the sort of development that turned Zimbabwe into Africa's agricultural champion in the 1990s.

In the meantime Freeth farms 40 hectares of rented land and waits for Zimbabwe's 92-year-old president to die. "Mugabe can't last for ever," he says. "The time may come when we have a government that wants people to be employed and producing food and generating economic activity again. The time may come when it comes to us and says 'We need to get this farm up and running again'. We will sit tight and wait."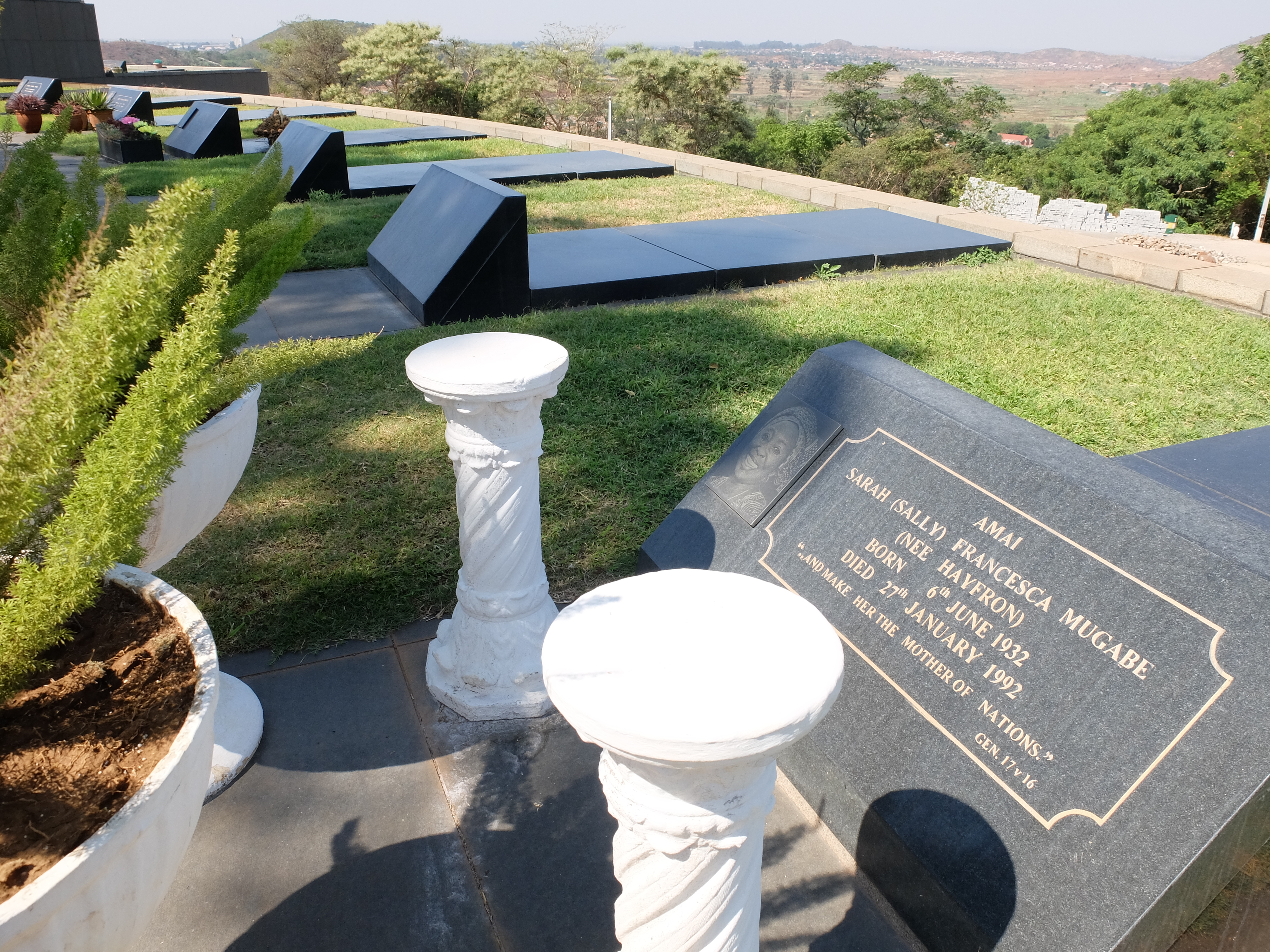 On the western fringe of Harare is Heroes Acre, a monument to Zimbabwe's war of independence in the...
RELATED ISSUES