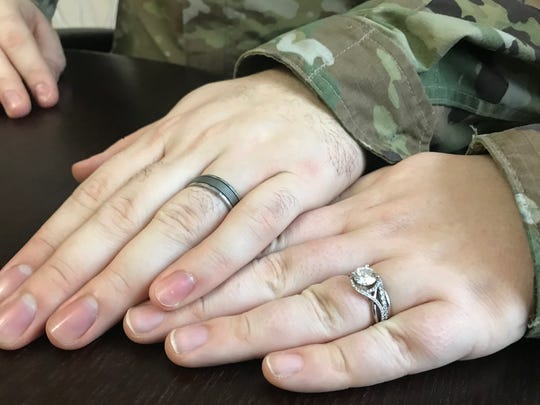 YAVORIV, UKRAINE – While Wisconsin National Guard troops arranged for online deliveries of flowers, cards and gifts to loved ones back home for Valentine's Day, two soldiers did not worry about missing the holiday together.
Anna and Brian Kastelic married in 2016 and are both on their first overseas deployment to Ukraine with the Camp Douglas-based headquarters of the 32nd Infantry Brigade Combat Team. Both are first lieutenants in the National Guard and both are Winnebago County sheriff's deputies working in the jail in Oshkosh.
They're the only married couple who are part of the 164-person contingent assigned to serve as mentors and advisers at a combat training facility in western Ukraine.
They met at a funeral. Or rather, a training session for military funerals, because both were members of the Wisconsin National Guard's military funeral honors team. Brian Kastelic was part of the Milwaukee team; Anna Kastelic was on the Fox Valley team.
Their first date was at a sushi restaurant in Oshkosh, where Anna Kastelic was then a University of Wisconsin-Oshkosh junior majoring in sociology. Brian Kastelic had already earned a sociology degree at UW-Whitewater.
They talked so long on their first date their waitress likely wondered if they would ever leave.
That was followed by more dates. Love bloomed. He popped the question in May 2016 while they were visiting Florida.
She had offhandedly mentioned how cool it would be to get a marriage proposal during the nightly fireworks at Epcot theme park but apparently had forgotten. Brian had not. He popped the question exactly that way a year later.
"I got on one knee, which was difficult because I was on crutches. I had a torn MCL," Brian Kastelic said in a recent interview at International Peace Security Centre near the Polish border. "I had the ring in my pocket all day."
As the fireworks lit up the sky, Brian hoped to get a permanent record of the proposal.
"You asked me to ask my aunt to take a picture of us," Anna Kastelic said. "I was hesitant because I wanted my aunt to enjoy the fireworks. I had no idea you were going to propose."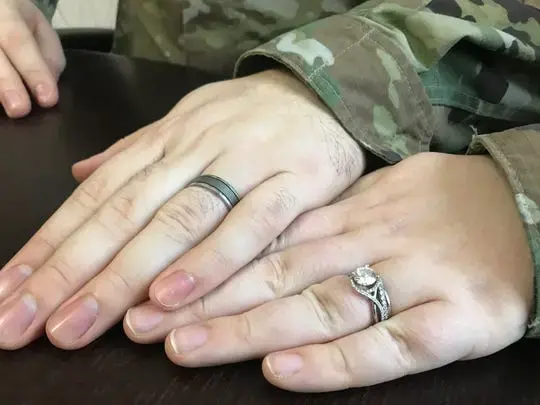 Five months later they married on Ames Point in Oshkosh. She wore a white knee-length dress. He wore his Wisconsin National Guard 105th Cavalry Regiment uniform, including Stetson hat and spurs.
The following year they were both hired by the sheriff's department and in 2018 Anna saw the email seeking volunteers for a mission to Ukraine.
"They were asking for both my job and his job. I got home and said, 'This would be so cool,'" said Anna Kastelic, 26. With no kids or pets, except for a few fish, they figured now would be a good time for a year-long deployment.
They're still trying to find time to take a honeymoon, though they're hoping to visit Disneyland Paris on a pass during their deployment.
In the Wisconsin National Guard, Brian Kastelic, 29, is a medical platoon leader in the 2nd Battalion, 127th Infantry Regiment. Anna Kastelic is the executive officer of the 1157th Transportation Company.
Both are the same rank, which is "a blessing and a curse," she said. "People will see 1st Lieutenant Kastelic and they're like 'Which one?'"
They were separated because of military obligations for their first wedding anniversary and last year they were in Fort Bliss, Texas, for their third anniversary. Because Anna was really busy with pre-deployment inspections, they only had enough time to meet at the Fort Bliss food court Taco Bell and exchange small gifts on their anniversary.
For their fourth wedding anniversary this fall, they will be back in Oshkosh at the home they purchased shortly before their deployment.
While it's not unprecedented for married couples to deploy overseas in the Wisconsin National Guard, it's relatively rare. The only difference for the Kastelics is they have their own room instead of bunking with soldiers of the same gender. They work in different buildings and try to have their meals together.
"It works out really well. We don't have to worry about coordinating to talk to each other by getting up early or staying up late (because of the 8-hour time difference) like other soldiers have to do with their significant others," said Brian Kastelic.
Added Anna Kastelic: "There are a lot of unknowns you have when you're separated (for deployments) and you don't have those when you're here together."
Since Friday is a work day, the Kastelics don't plan to celebrate the holiday until Sunday when they're going to a nice restaurant in the nearby city of Lviv.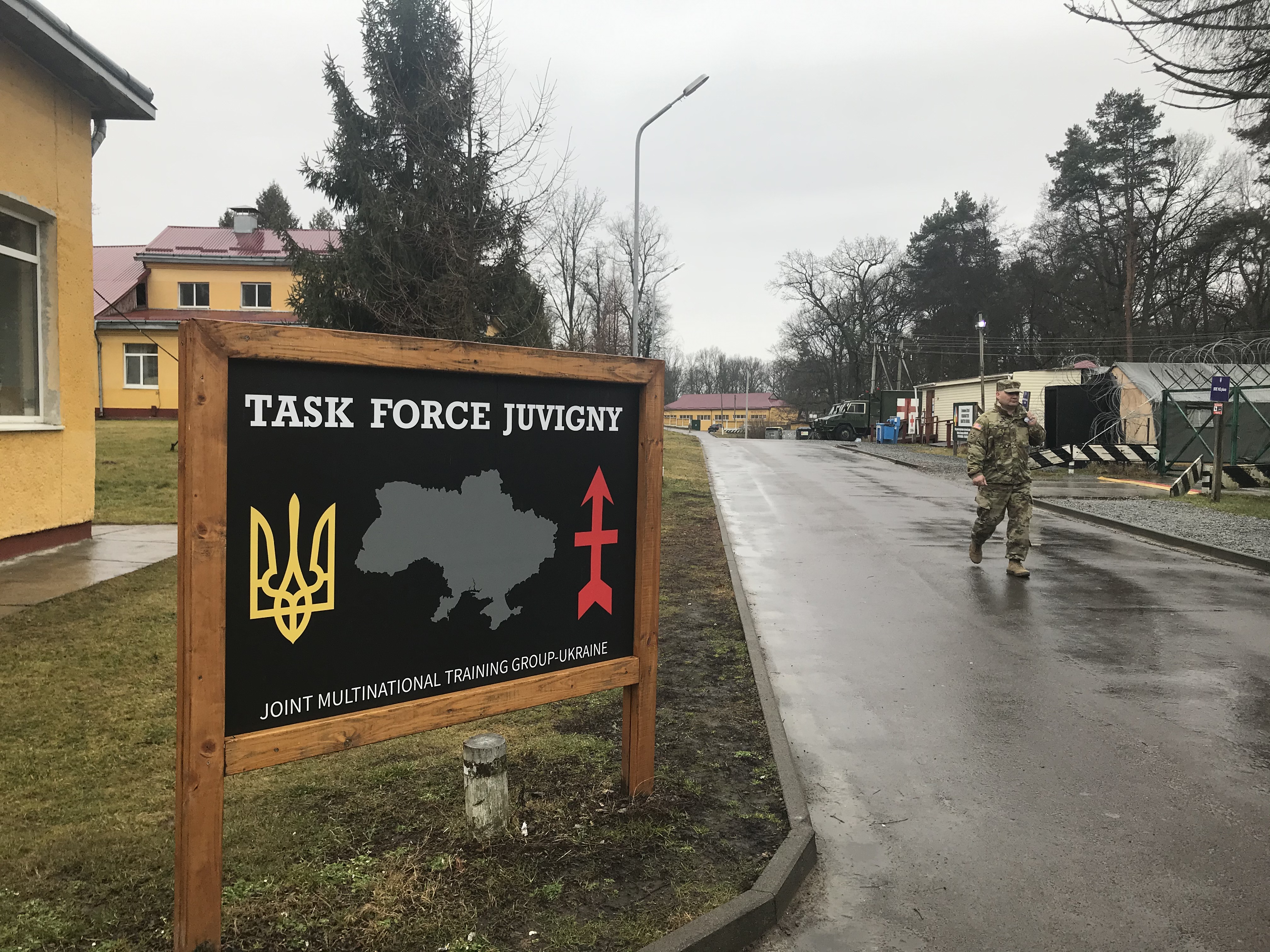 How did U.S. military aid to Ukraine become the linchpin of the impeachment of President Donald...
RELATED ISSUES

Issue
Bringing Stories Home
Bringing Stories Home

Issue
Conflict and Peace Building
Conflict and Peace Building
RELATED INITIATIVES