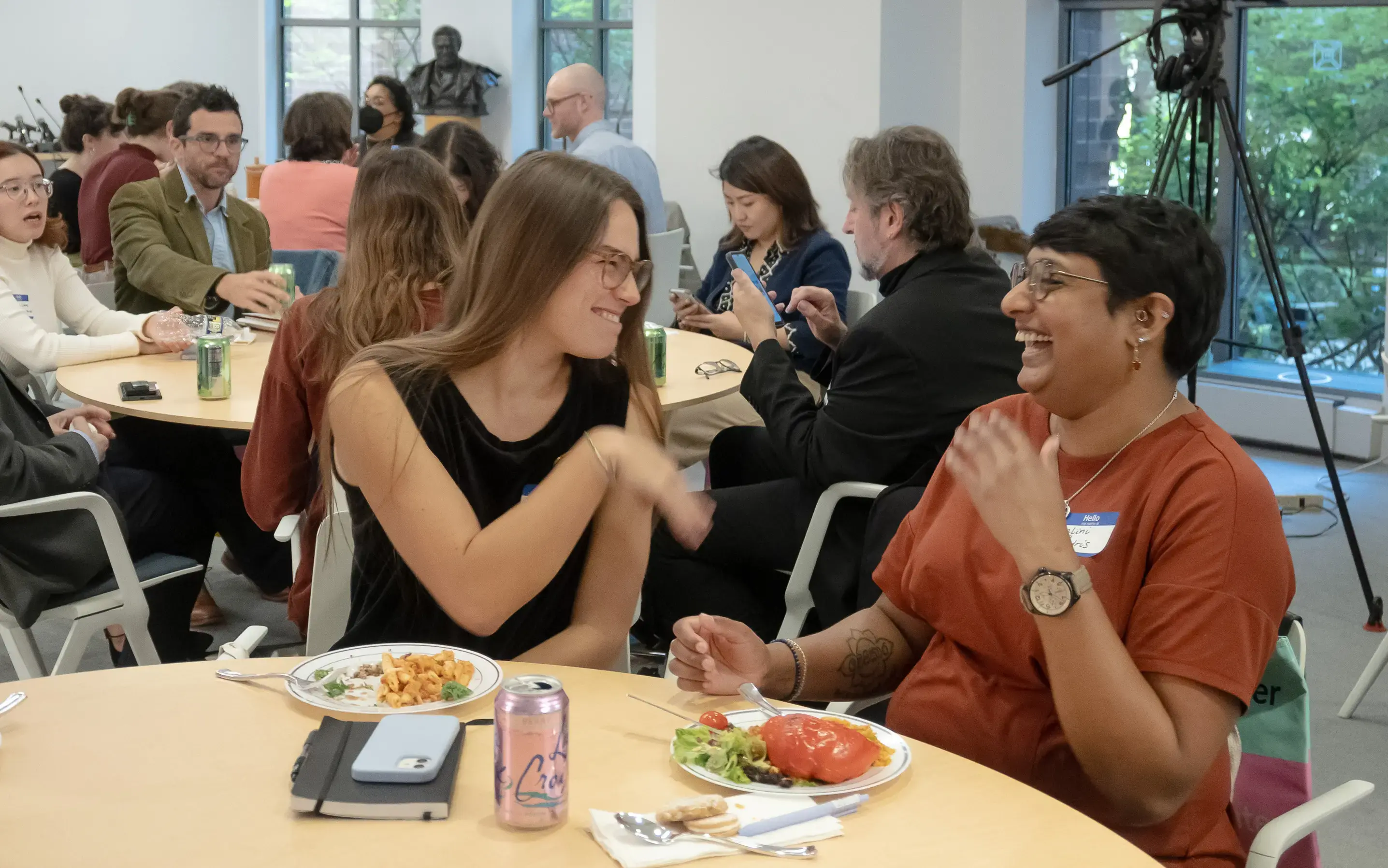 "People can be very distrusting of journalists who have kind of manipulated, or I should say, exploited the power imbalance and seen journalism as an extractive activity instead of a collaborative activity. I was going into their houses, spending time with them, and with their daughters a lot of the time, and building trust."

Taja Mazaj, University of Pennsylvania Reporting Fellow
On the first day of Washington Weekend 2023, Reporting Fellow Program Director Kem Sawyer introduced the Pulitzer Center staff and welcomed students to D.C. at the Carnegie Endowment for International Peace. The Fellows started to get to know each other with a game of "Find Someone Who" Bingo, before the weekend was kicked off with the first presentations and panels. The night concluded with a dinner at the Cosmos Club, including presentations from Reporting Fellow alum Jonathan Custodio and PBS NewsHour correspondent Nick Schifrin.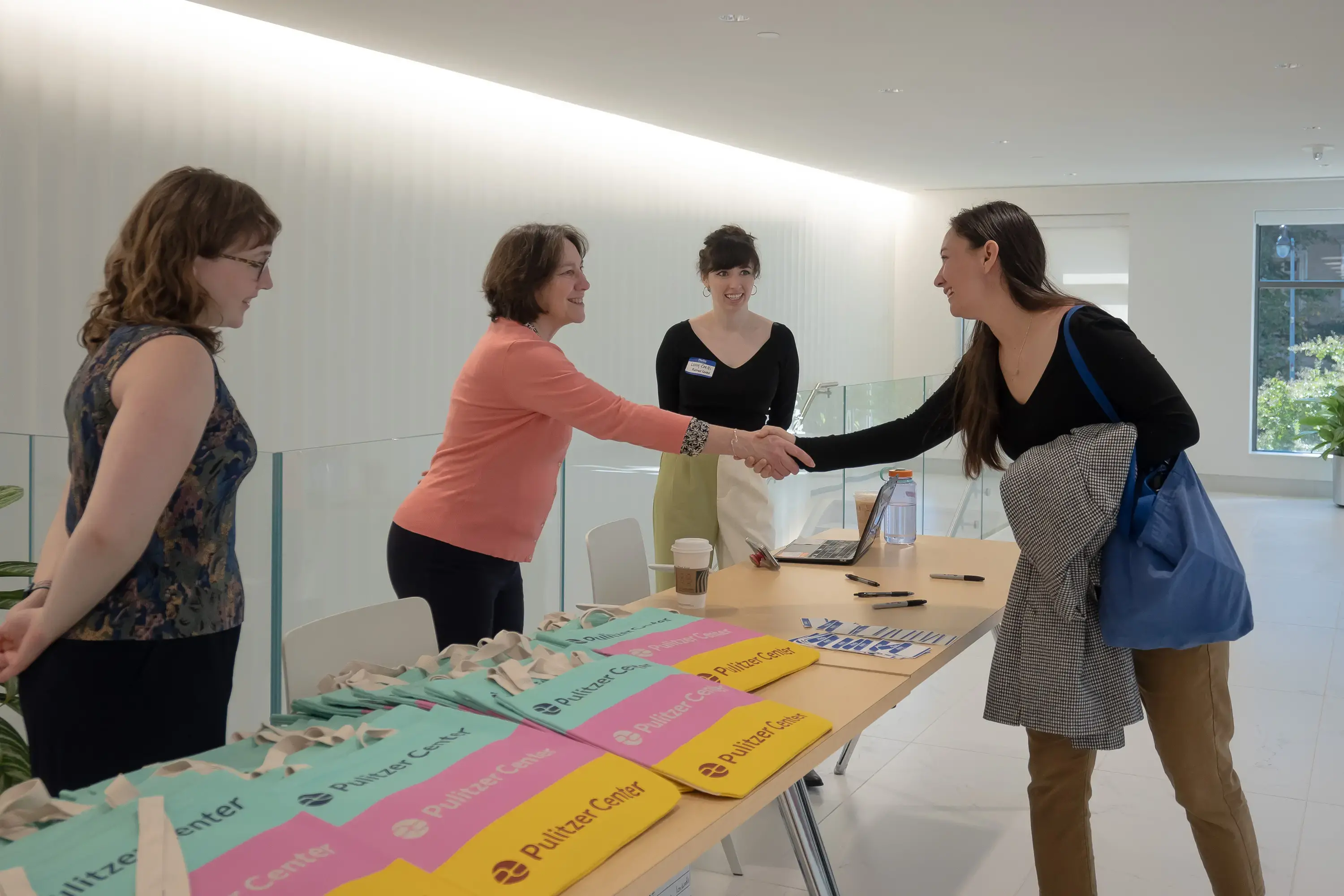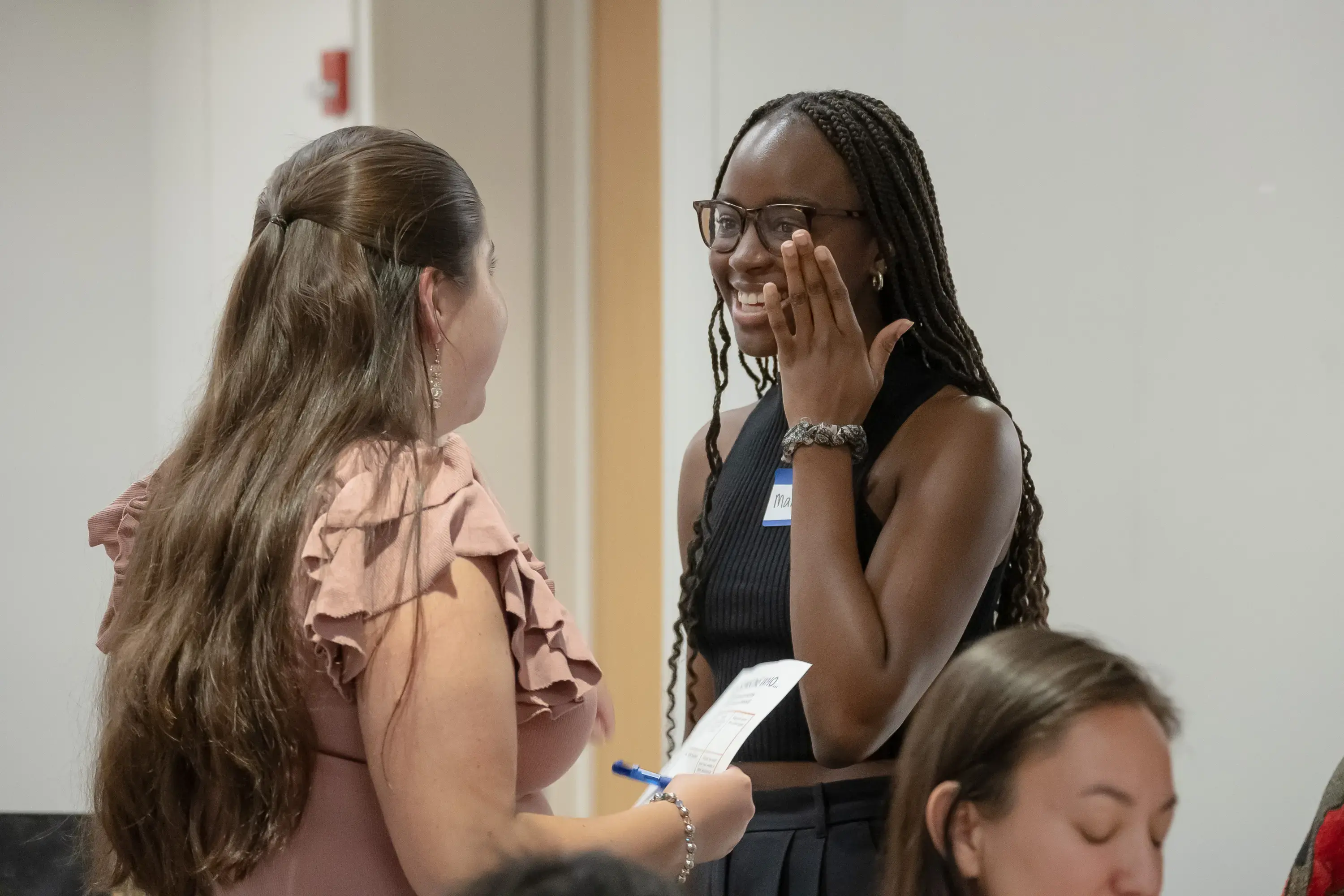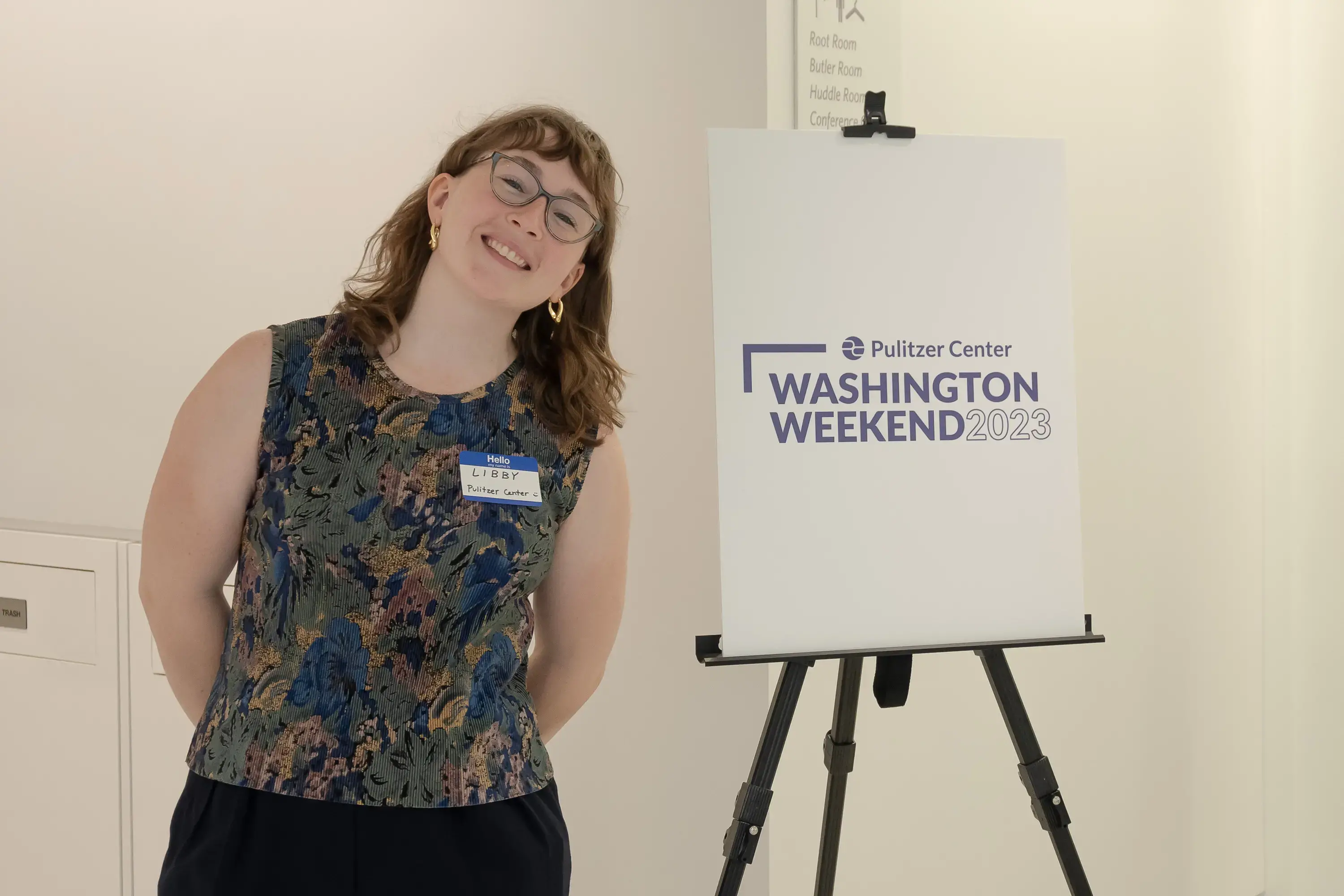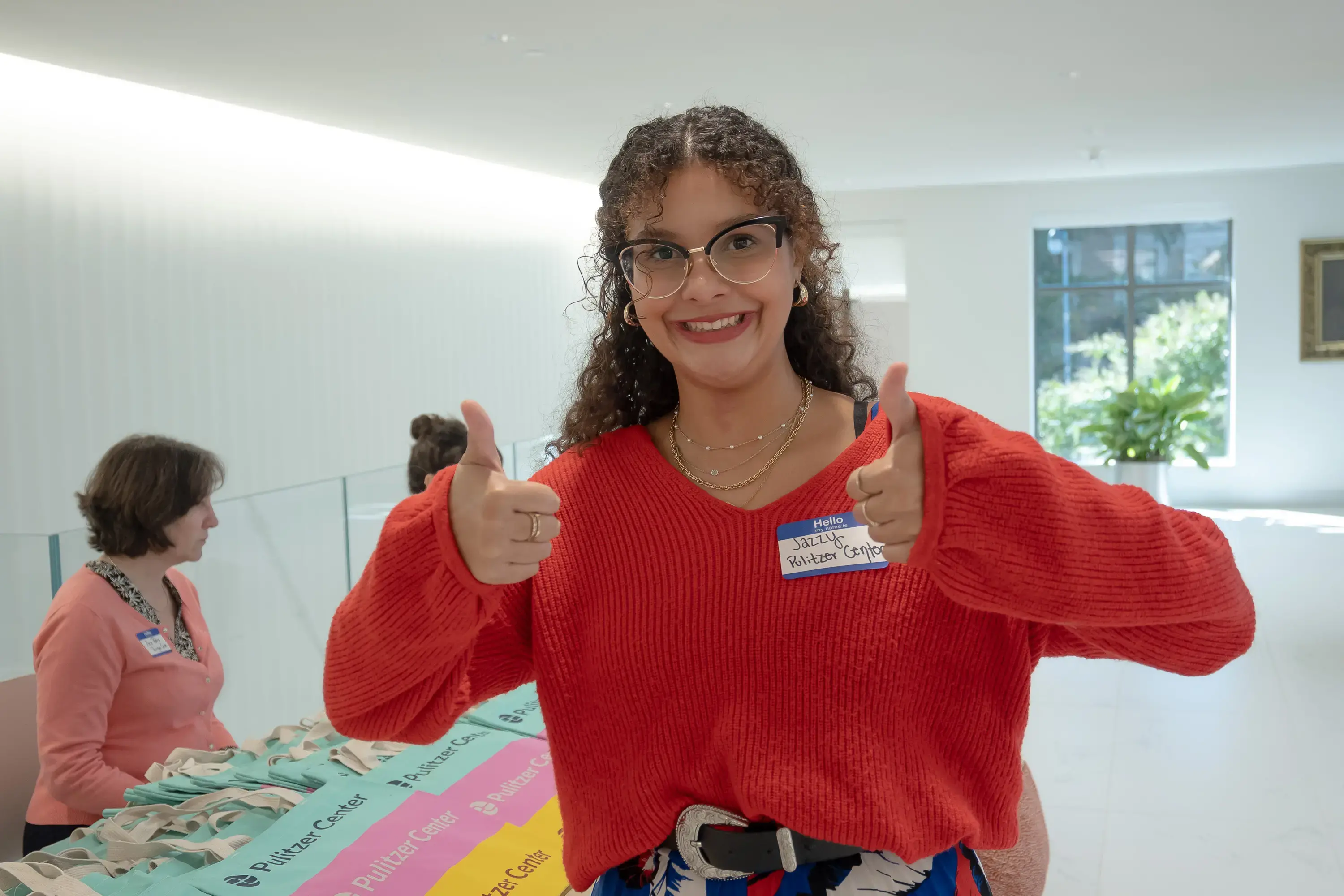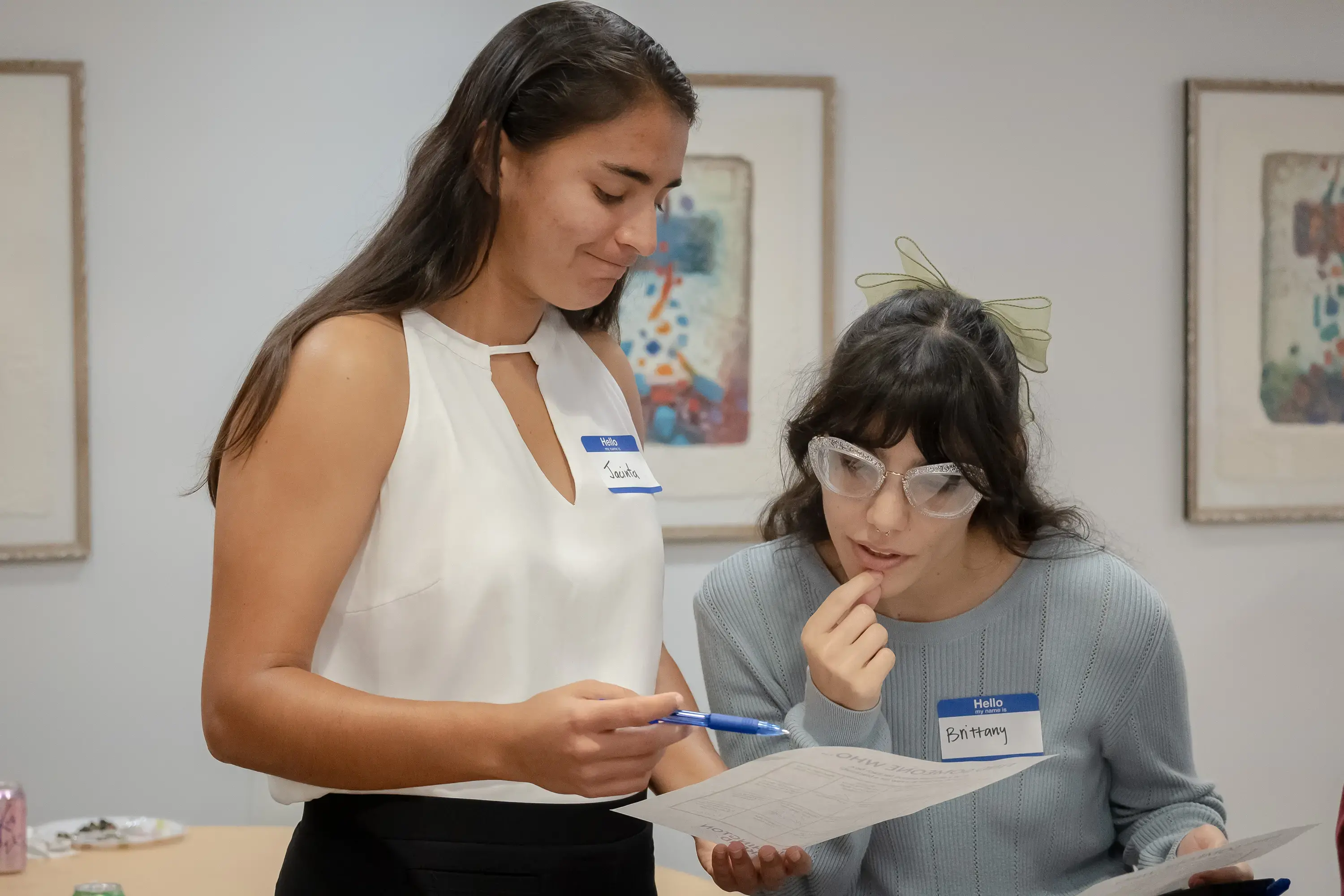 Climate and the Environment: The Americas
Reporting Fellow Hannah Wilson-Black (University of Chicago) kicked off Friday morning by discussing her project Appalachian Changemakers Redefine Environmentalism.
"In central Appalachia there's a very real and accumulated mistrust in both energy providers and government," said Wilson-Black. "Repairing this community mistrust requires solutions which are difficult to articulate to a reading public."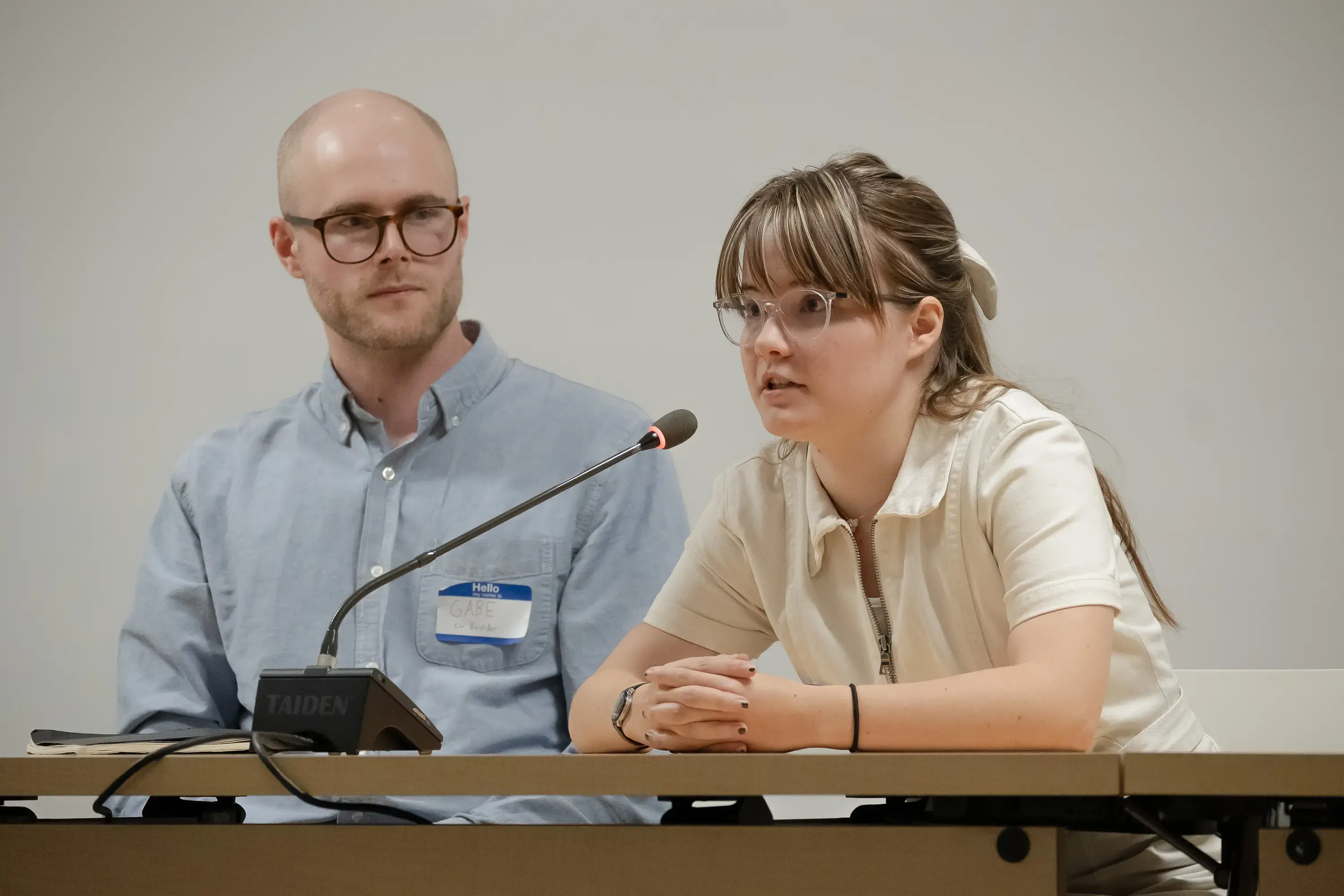 "I needed to be quiet and stop convincing people that I knew the area. Often that was me trying to reassure myself that I was qualified to ask these questions, instead of asking the questions," Wilson-Black said, recounting her interviews with residents and stakeholders.
Fellow Jackie Llanos (University of Richmond) spoke on the state of journalism in Puerto Rico after Hurricane Maria in 2017. "Everything in Puerto Rico is described as happening before or after Maria," she said.
Llanos found "journalists who retired from their legacy media roles […] now launching their own independent productions" while emphasizing resilient solutions like solar power and radio.
Reporting Fellow Adam Goldstein (Missouri School of Journalism) had this advice for his peers: "If your original story doesn't have the legs, you can widen your angle and still write a good story." His project "came to see the Path of the Pronghorn as a symbol of migration corridors, not as a primary subject of the story."
The pronghorn migration corridor, recently curtailed by "massive gas development," is the single "federally recognized migration corridor," he said, and "is critical to the ecosystem function in Greater Yellowstone, the nation's first national park."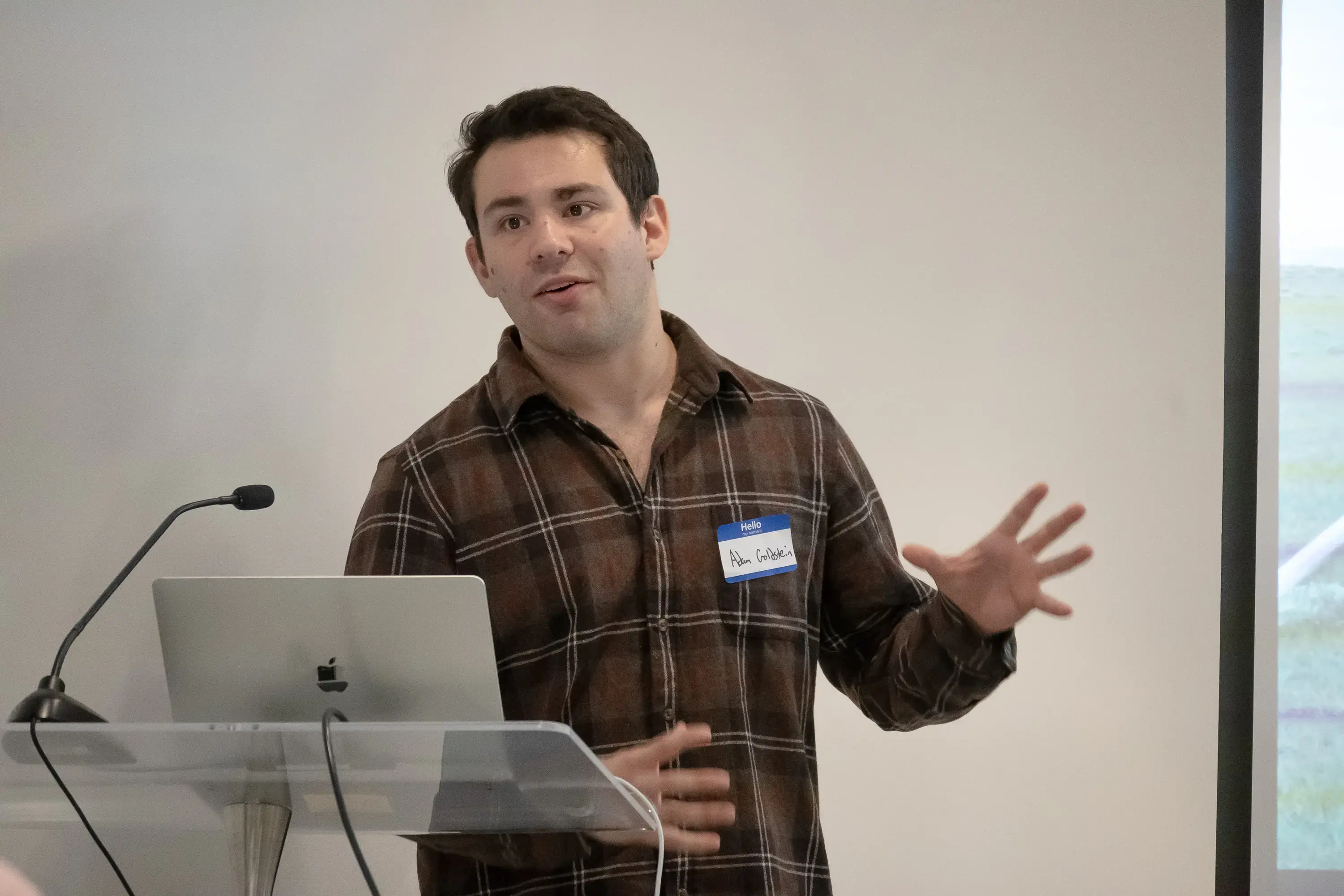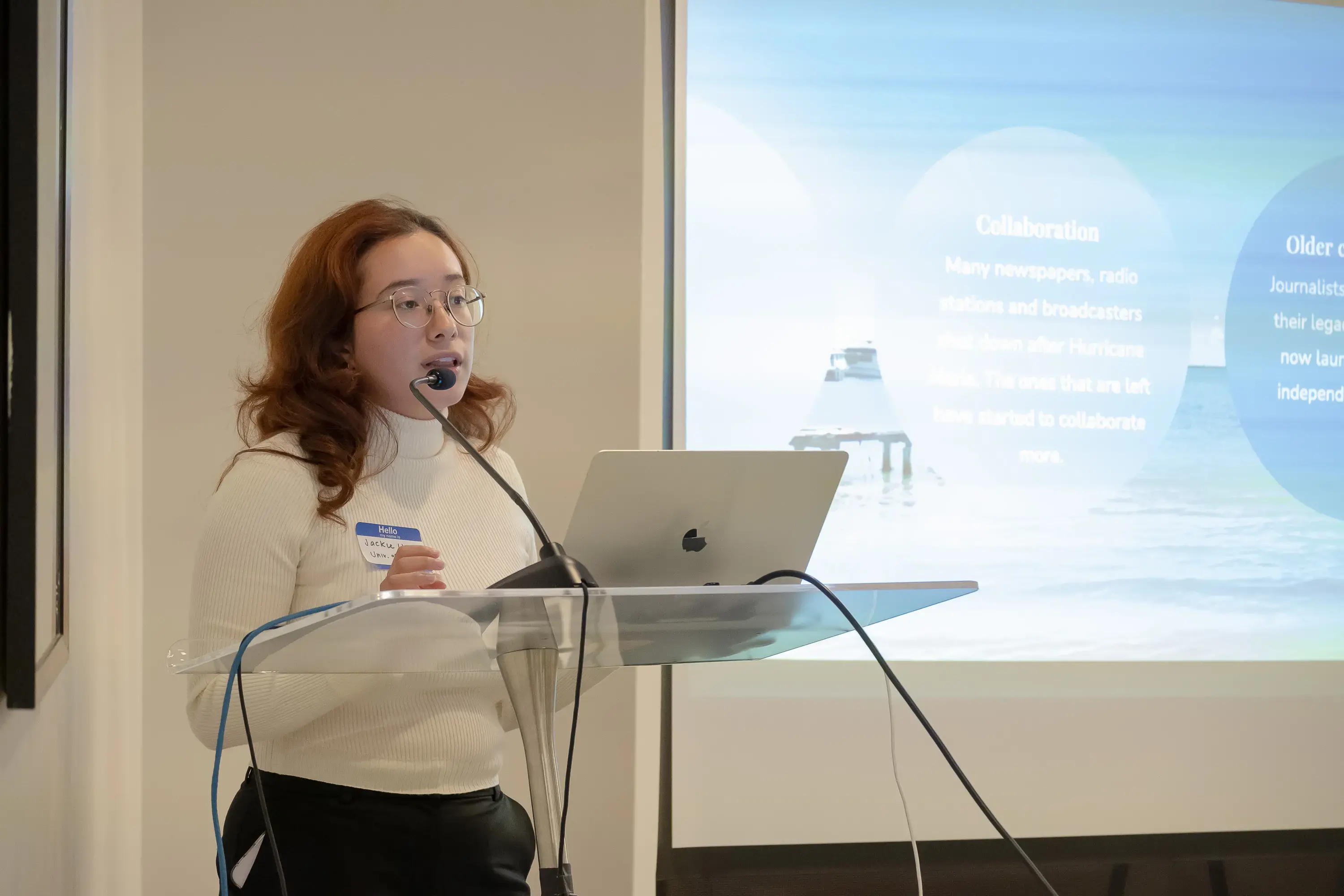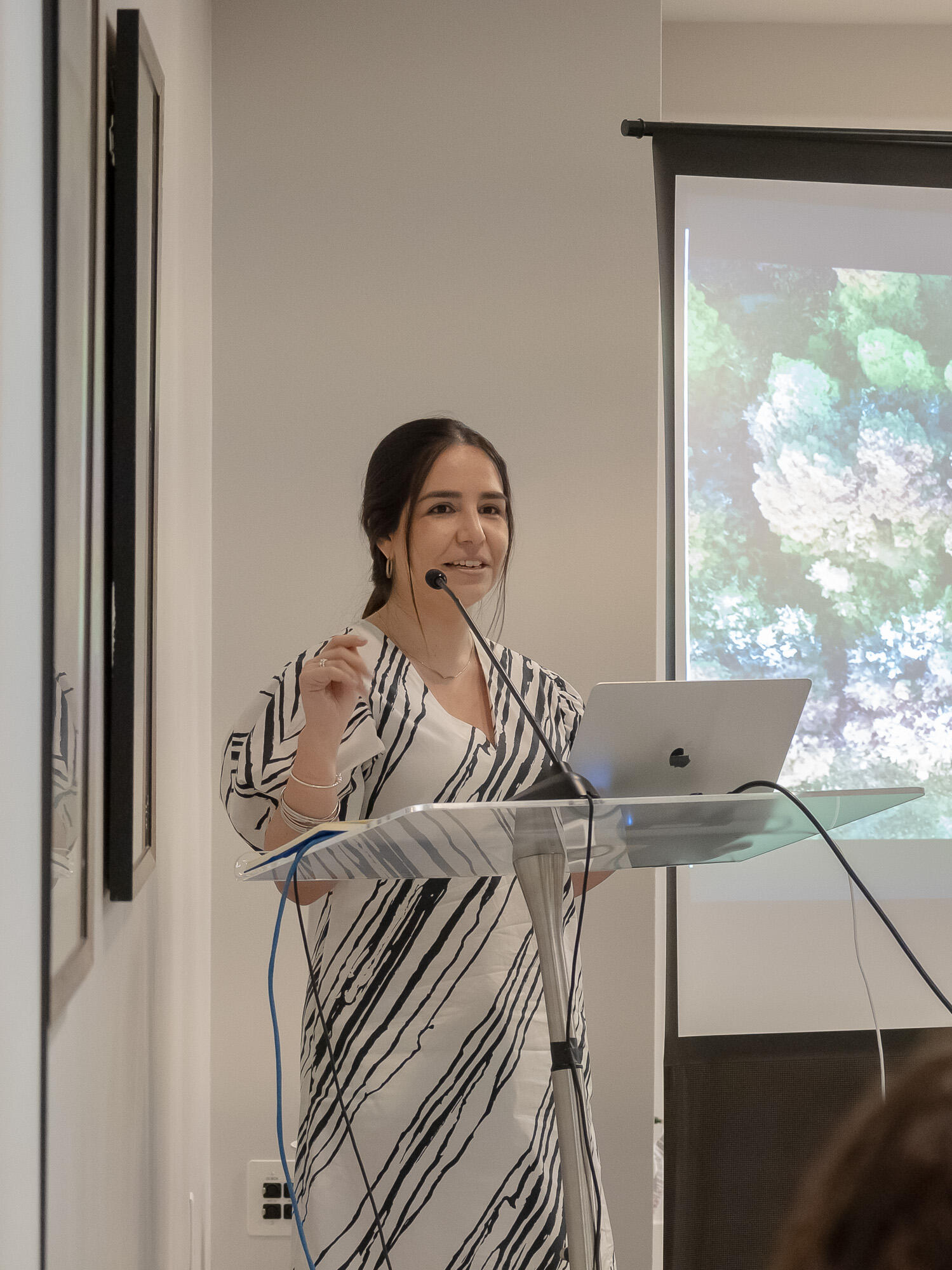 Fellow Gabe Allen (University of Colorado Boulder Center for Environmental Journalism) described a synthesis of Indigenous and scientific knowledge in Utquiagvik, the northernmost town in Alaska. Studies of subsistence whaling, the town's primary food source, are "collaborative from start to finish." This collaboration is helping to repair mistrust after a whaling ban in the late 20th century that devastated the Indigenous community.
"The community gets a safer food source and scientists get to ask the right questions, and journalists, hopefully, get to write the right stories," he said.
Reporting Fellow Muriel Alarcón (Columbia University Graduate School of Journalism) spoke about dwindling peatlands critical to Earth's climate regulation in her home nation of Chile. Pompón, the region's most prolific moss species, is "dried, compacted into bales, and sent to Asia to be sold as a substrate for floriculture to grow orchids," said Alarcón. "The story of peatlands is the story of people. It's the story of how people relate to their environment," she said.
Gender and Community
Fellow Taja Mazaj (University of Pennsylvania South Asia Center) discussed her trip to Gujarat, India, to report on tribal Kutch women's artistic traditions and crafts work. "A question I had on my mind throughout my trip was, 'How do we affirm our identities if nothing belongs to us?' " Mazaj said.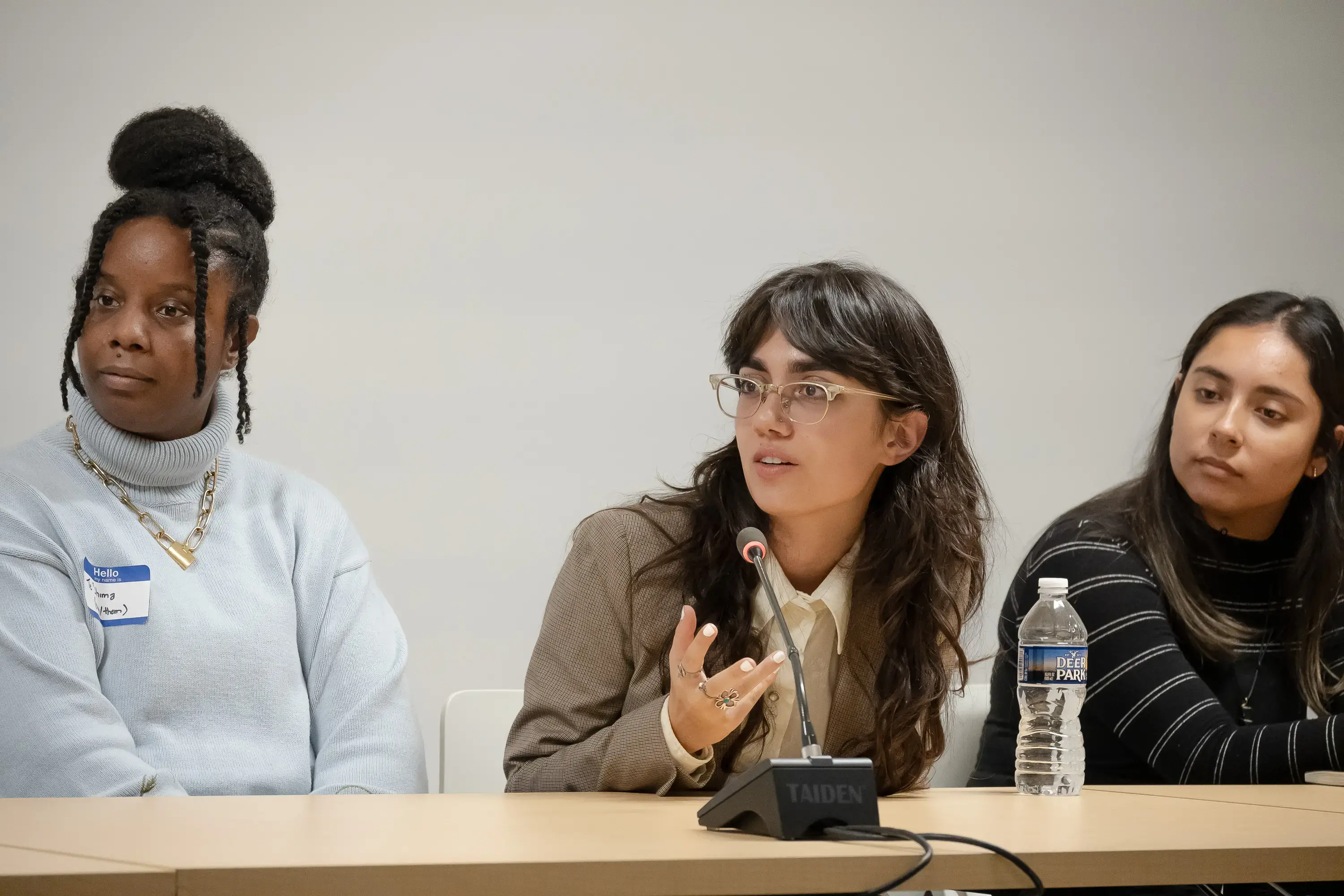 "I think there's always an undercurrent of fear of culture becoming obsolete in our 'modern world.' But I wanted to investigate what happens in the in-between space, when a culture stays alive, despite everything, to see all the changes of this marvel," Mazaj said. "I found that crafts work has become more of an expression of economic need, instead of an affirmation of community and identity."
Reporting Fellow Tania Ortiz (Syracuse University S.I. Newhouse School of Public Communications) visited Tijuana, Mexico, to speak with feminist activists and collectives advocating for victims of femicides and their families.
"Despite the kind of negative view the government has on them, [the advocates] are still going to do the work regardless because it's important work and often it's being unnoticed," Ortiz said. "Something I really want to emphasize through this story, and through this presentation is that they're going to do it regardless … no matter how long it takes."
Fellow Jacinta Fernandes-Brough (Swarthmore College) reported on Nigeria's national women's football team and the players' battle for equitable pay, owed wages, and federation support. Published in The Athletic, her project featured players from one of Africa's historically best teams and their unfair treatment when speaking out about unfair wages and low-quality facilities. 
Fernandes-Brough shared her experiences working to get her story published, saying, "Anything that was vaguely accusatory of the NFF (Nigerian Football Federation), that was very divisive, [the legal team] was asking, 'Do we have multiple sources for this? If we have to prove it, what's our evidence? Do we have any documents that have this claim?' It really made me go back through my transcripts and think through my interviews with the players and really make sure that you have got your facts right, and that what you're saying is true."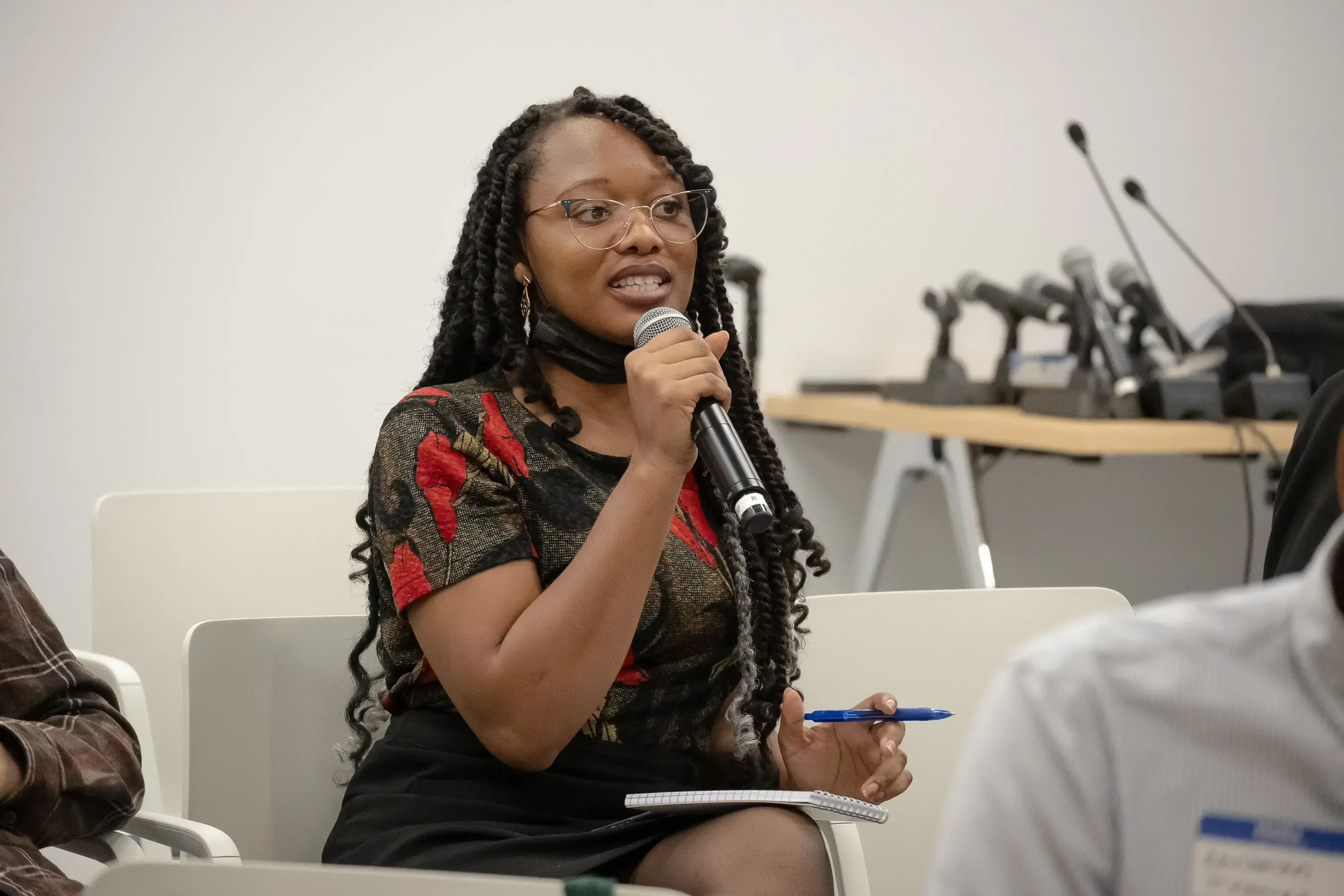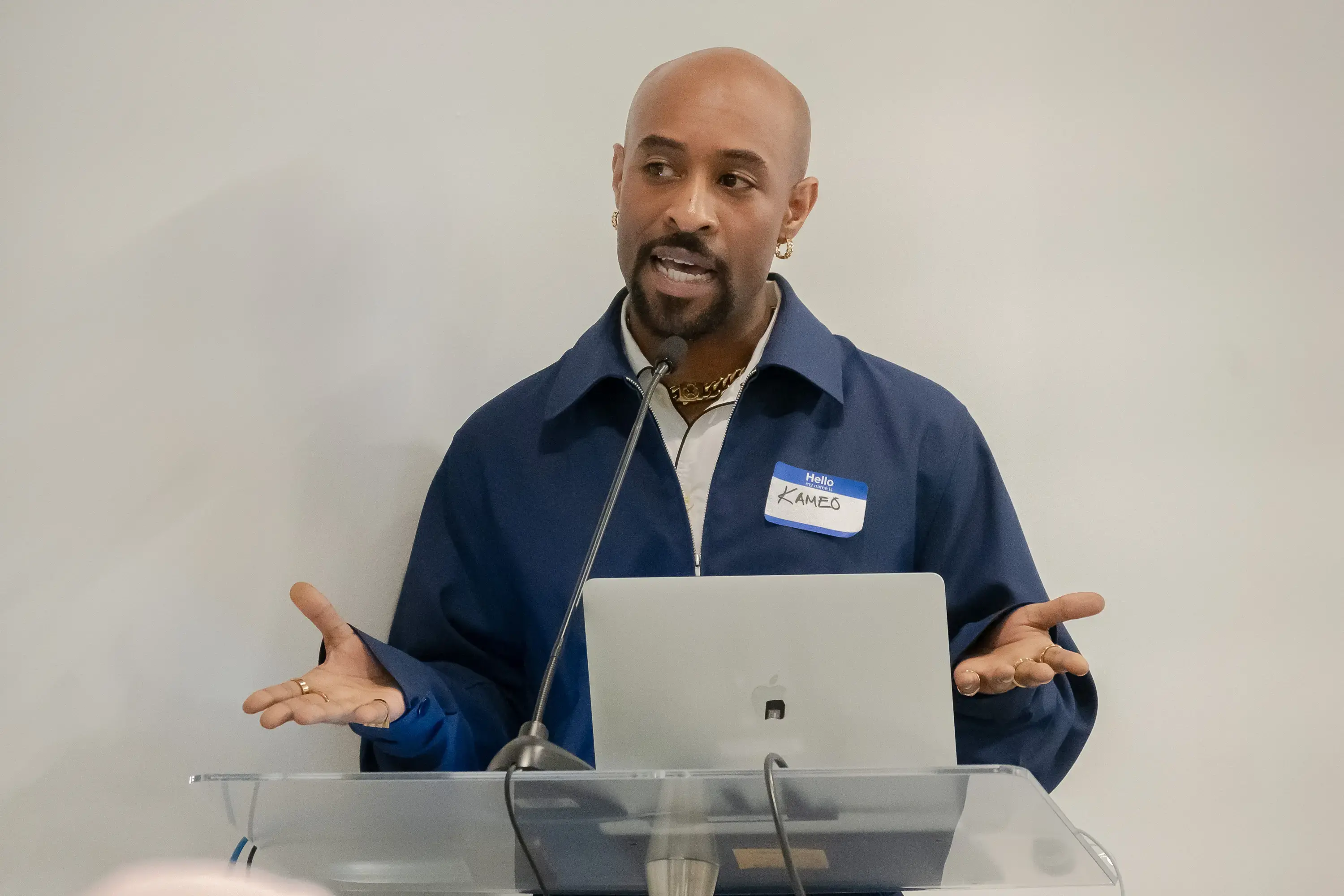 Reporting Fellow Kameo Latortue (Guttman Community College) shared clips from his podcast on internalized homophobia and transphobia in New York City's Black queer community. "The reason why I chose to talk about this issue is because this doesn't affect just Black and brown people, it affects us all," Latortue said. "And honestly, I want to live in a world where people can be themselves without ridicule and shame, and if we just can take the time to just learn to love one another and be more accepting, this would probably be a better place." 
Reporting Fellows Te Shima Brennen and Rajvi Desai (Columbia University Graduate School of Journalism) previewed a trailer for their documentary Mother Wit, which follows the matriarch of a Black trans community in Brooklyn and its pursuit of education and liberation, encouraged by their mother, LaTravious Collins, and her legacy, after her death.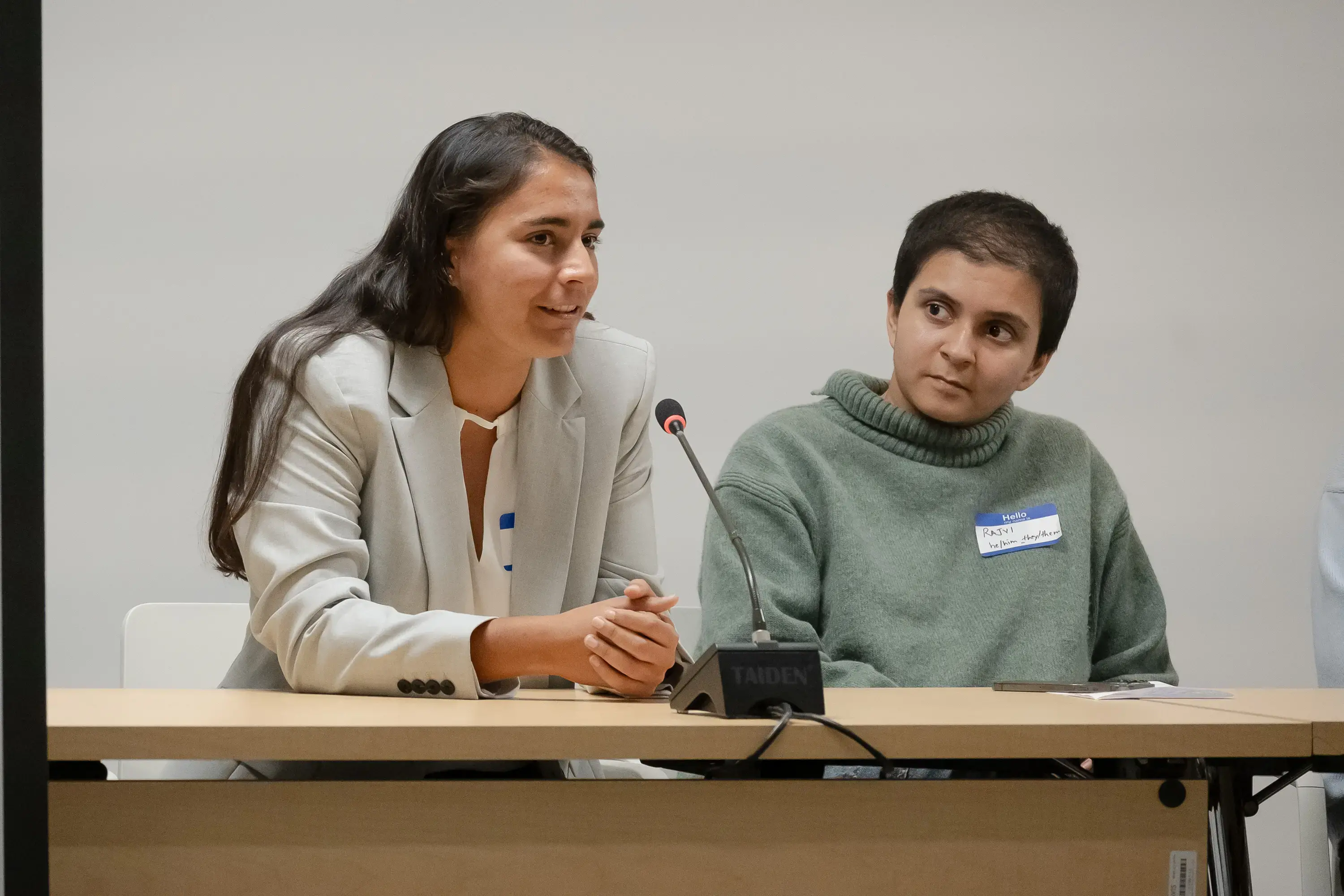 Speaking on their process of filming after Collins passed away, the Fellows said, "It changed us and our position in the community. Once filmmakers and observers, we were invited in to be both mourners and caretakers of her legacy."
The Q&A with the panel that followed focused on how to build trust with sources to tell their stories.
"We both came in under the guise that we were guests in somebody else's house. We were listeners," Brennen and Desai said. "It meant coming without a camera. It meant being really open and transparent with what our process was and what was going on and where we were with funding. It meant using trauma-informed reporting, even in our interviews, so that we didn't hit any touch points that would step our people off to make them think that they couldn't trust us. It meant putting their feelings first before the actual story."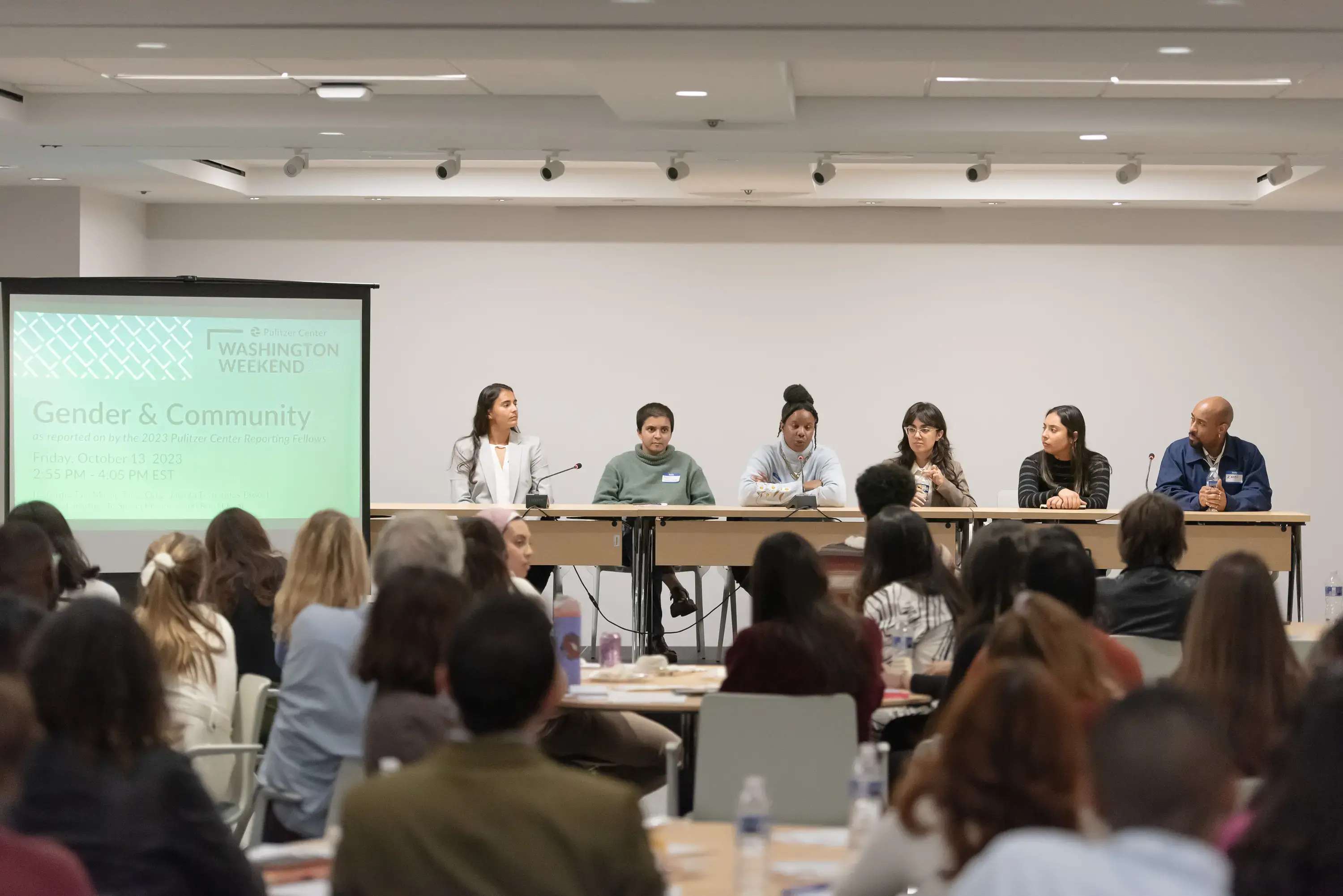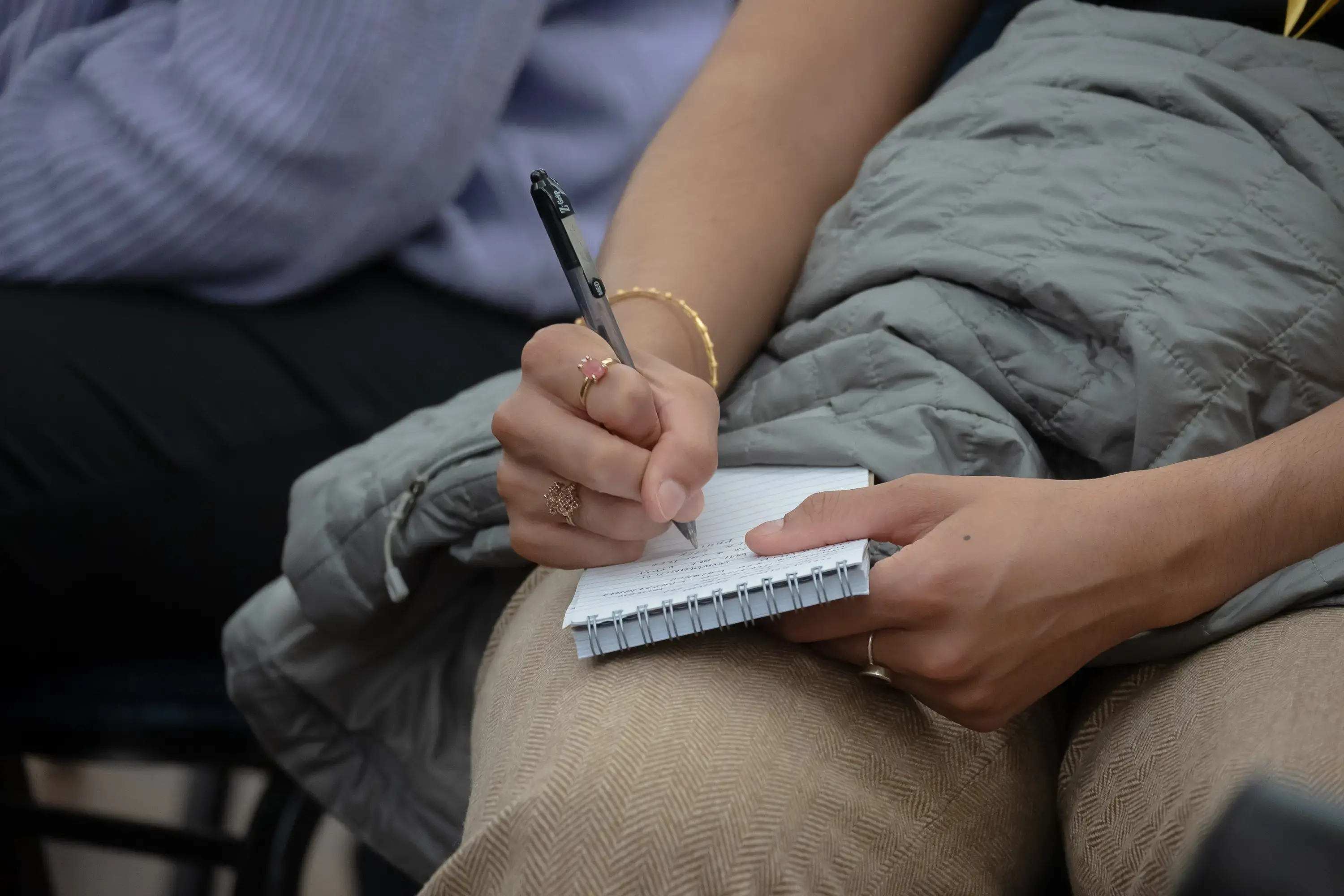 ---
Watch the Weekend: