Project October 2, 2023
Nigerian Super Falcons Find World Cup Success Despite Insufficient Federation Support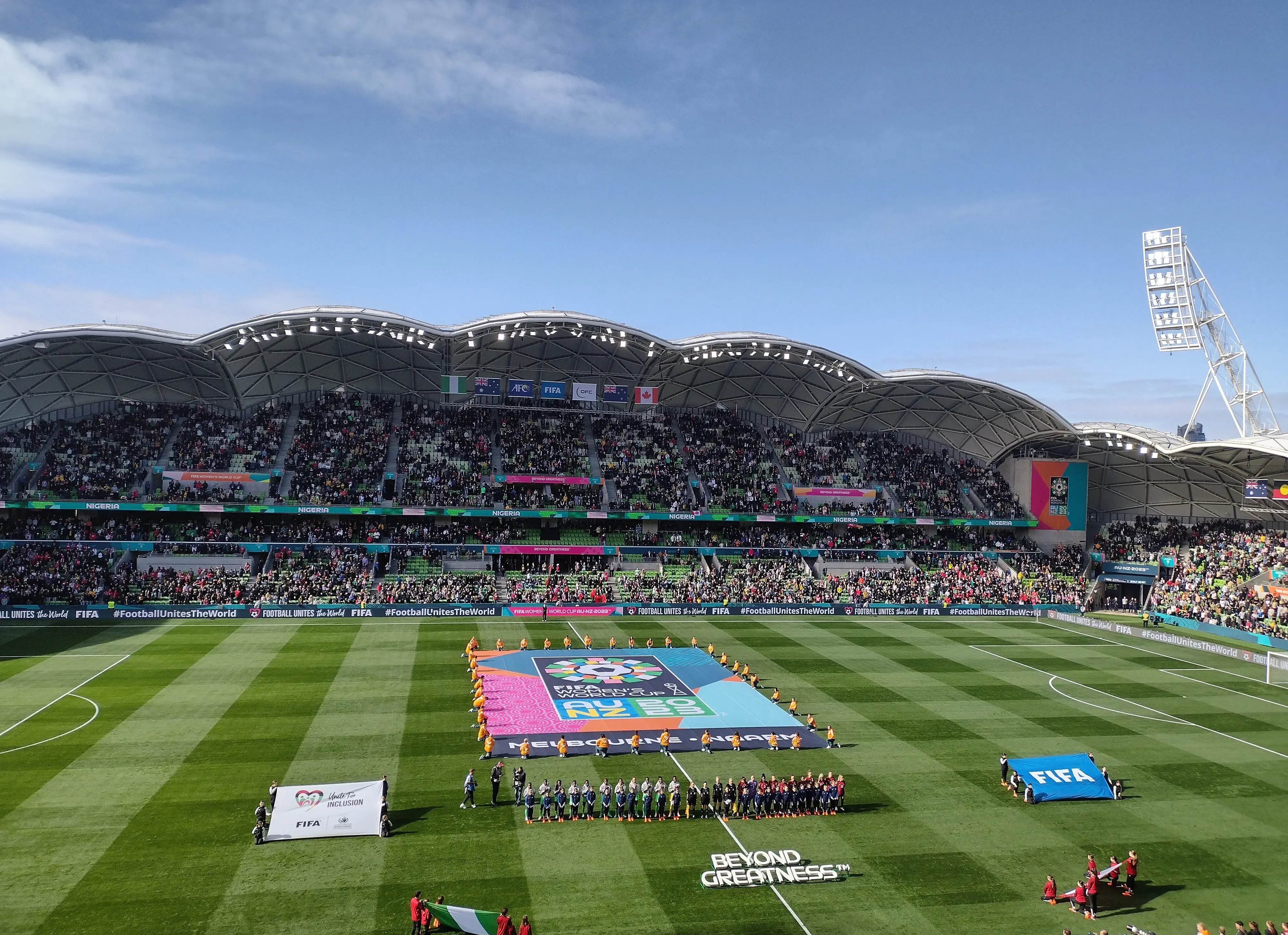 From FIFA rankings to pundit predictions and bookie odds, the Super Falcons of Nigeria upended expectations in a successful run at the 2023 FIFA Women's World Cup. This success was achieved despite a Nigerian Football Federation that, according to players, owes wages dating back two years, blacklists individuals who speak up over issues of pay, and demands 'apology letters' for reentry into the national team.
The Super Falcons entered the 2023 tournament ranked 40th by FIFA and proceeded to tie reigning Olympic gold medalists Canada, defeat the host team of Australia, and take the eventual finalists, England, to extra time and penalties before exiting in the round-of-16. Despite these achievements, over a month on from the World Cup, the players have received less than half of their daily camp wages and no match bonuses from their Federation.
This latest dispute is all too familiar for many members of the squad. Players say partial payments and wages that never materialize have long been the reality of playing for the Nigerian national team. Many feel there is little FIFA oversight of money sent to the Federation.
In this project, Jacinta Fernandes-Brough reports on the challenges faced by players and the changes they wish to see. The Super Falcons have proven they have the talent to compete at the highest level; now players are demanding they receive the support needed to fulfill their potential.
RELATED ISSUES