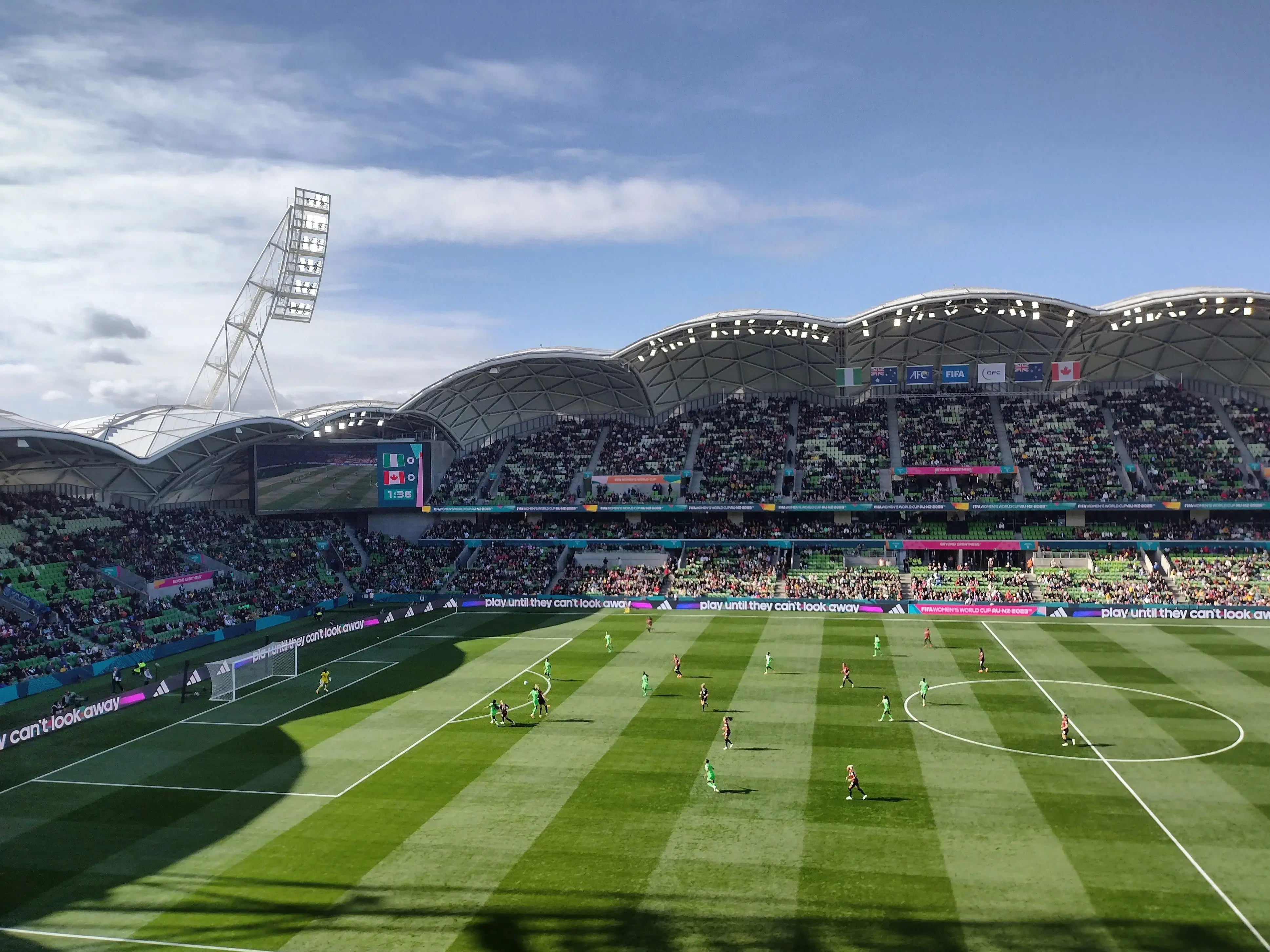 "They don't treat us as if we are here to play for our country — they treat us as if we are slaves."
These words were spoken by a member of Nigeria's 2023 Women's World Cup squad, describing her frustration with the Nigerian Football Federation (NFF) and its treatment of the national team's players. 
---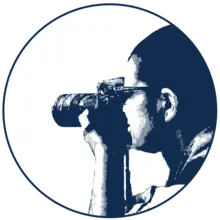 As a nonprofit journalism organization, we depend on your support to fund more than 170 reporting projects every year on critical global and local issues. Donate any amount today to become a Pulitzer Center Champion and receive exclusive benefits!
---
More than six weeks on from their World Cup exit, The Athletic has spoken to multiple sources close to the Nigerian team for this article, all of whom asked to remain anonymous to protect their positions. Players claim they have received less than half of their daily camp wages and no match bonuses from the NFF. They have also yet to receive $60,000 (£49,000) of FIFA money owed to each player for reaching the round of 16, though that is not unexpected at this stage given the time it takes for FIFA to distribute the funds.
The team is working with FIFPRO, the international players' union, to fight for payments owed to them by the NFF, some of which date back to 2021. FIFPRO said in a statement issued on August 8 that it will "continue to work with the players to ensure their contractual rights are honoured and the outstanding payments are settled". The Athletic approached the NFF for comment on issues raised in this article but, at the time of publication, it has yet to respond. 
#FIFPRO statement on behalf of Nigeria women's national team: pic.twitter.com/90zipIUWK0

— FIFPRO (@FIFPRO) August 8, 2023
This latest dispute is all too familiar for many members of the squad. Players say partial payments, and wages that never materialise, have long been the reality of playing for the Nigerian national team (in the past, advocating for 50 per cent of the men's pay has been the goal) and many feel there is little FIFA oversight of money sent to the NFF.
Against this backdrop, Nigeria regularly impresses on the international stage and is one of only seven teams to qualify for every FIFA Women's World Cup. The Super Falcons entered the 2023 tournament ranked 40th and proceeded to tie with reigning Olympic gold medalists Canada, beat hosts Australia and take European champions and eventual finalists England to a penalty shootout before their exit in the round of 16. 
Payments owed
Before the World Cup, an agreement was signed with the NFF stipulating players would receive a $100 (£81) daily camp allowance, a $3,000 win bonus, and $1,500 draw bonus. FIFA later announced each player at the World Cup would receive a minimum of $30,000 (with amounts increasing after the group stage). 
After the FIFA announcement, players report that NFF officials verbally reneged on their written contract with the team, claiming the bonuses previously agreed upon were now included in the FIFA money. Speaking anonymously due to the NFF's history of blacklisting players who speak out on issues of pay, a member of the Nigerian World Cup squad described her frustration with the situation: "We disagreed, we told them 'no'. You can't come and tell us you're not paying us our match bonuses… How can you tell me FIFA included your match bonus (in its money)? They take us as if we are fools, as if we don't know anything, as if we don't know our rights."
According to another player, before their round-of-16 match against England the Super Falcons were each owed wages of $2,300 for 23 days spent in camp before and during the tournament. Players were paid $1,000 in cash from the NFF and told the remaining $1,300 would be deposited in their bank accounts. The player has yet to receive this second payment and has not received any match bonuses.
Several players told The Athletic that, prior to the World Cup, they had never previously signed a written contract with the federation. The verbal agreements left those players feeling like they had few avenues to enforce them. Players report receiving as little as 50,000 naira ($64) for a two or three-week training camp in Nigeria and say they often do not receive their bonuses after competing in international tournaments.
"The federation will just decide on what they are going to pay players… it could be anything," was how one Super Falcon felt. "If you don't fight them, if you don't ask for it, they are never going to pay you." 
Blacklisting and apology letters
The Super Falcons have frequently protested against their payment conditions. But players say it is common for the NFF to blacklist individuals who speak out. After a coach submits their squad, they say names have been removed by the federation before the official roster is released. 
"When you speak up, then you become the black sheep," said one World Cup player.
At the 2022 Africa Cup of Nations in Morocco, the team boycotted training over unpaid wages. At a meeting with NFF officials, veteran goalkeeper Tochukwu Oluehi requested the federation "treat us like women, not girls" according to players present. She was blacklisted from subsequent international camps.
At the 2019 World Cup in France, the team refused to leave their hotel until wages of up to three years prior were paid. Captain Desire Oparanozie insisted that players who were no longer with the national team also receive payments owed. Multiple players report that Oparanozie was consequently stripped of the captaincy and blacklisted from the team for two years. Speaking on the Sounding Off on Soccer with John Krysinsky podcast before the 2023 World Cup, Nigeria manager Randy Waldrum said: "Desire Oparanozie is one that spoke out at the (2019) World Cup, very strongly. She was the captain and she should have spoken out for her team-mates. But she spoke out about not getting paid and all the issues that they were going through and they dismissed her from the team. When I first got in I called her into camp and they wouldn't let me. The president had dismissed her, they didn't like the way she went to the public and went to the media. She was the leader of the pack so she was the one that got punished. I convinced the president later on, maybe six or 10 months into my tenure, to let us bring her back."
Speaking to BBC Sport Africa in 2021 about that incident, NFF director of communications Ademola Olajire said Oparanozie's non-inclusion had "nothing to do with that protest in France because she was not the only one involved. Selection of players is predominantly the prerogative of the coaches and not the NFF."
Players say the return of one blacklisted team member was even conditional upon the writing of an 'apology letter'. In that instance, the federation communicated through the coach that a player must write an email apologising to senior NFF officials in order to return to the national team.
"They are so egocentric, they are so full of themselves," said one Super Falcons player. "A player speaks up against all the wrong things they are doing and then you're telling the player to write an apology — for what?"
Unpaid wages, players say, are just one example of what many claim is a culture of insufficient support from the federation. When travelling for international breaks, players may arrive late or miss a camp entirely due to visa issues (organised by the NFF). One player described having to sleep at the airport during a long layover, a common occurrence when travelling for international duty: "I was cold, 13 good hours I slept in the airport." 
Players are also frustrated with the national training facility in Abuja, Nigeria. They describe how it does not include a gym and pairs of players are assigned to share hotel rooms with one bed. Speaking about the national pitch, one player said: "You're not afraid of getting injured when an opposing player tackles you… you're more afraid the state of the field will hurt you." 
Desired changes
Discussing potential solutions to current conditions, some players wish for increased federation accountability to FIFA. World football's governing body disbursed close to $950,000 in preparation money to the qualifying federations for the 2023 World Cup. For Nigeria reaching the round of 16, the NFF receives an additional $1.87m in prize money and $60,000 for each member of the 23-player squad (to be distributed to the players). But members of the Nigerian team are sceptical about their chances of receiving the FIFA money owed to them.
One World Cup player feels FIFA should more closely monitor the federation's use of its funds. "FIFA sends money to (the NFF) every year for all these projects, but there is nothing on the ground to show (for it)," she said.
When asked before the Women's World Cup about how FIFA would ensure money reached players via federations, president Gianni Infantino said: "We have an association of associations. So whatever payments we do, we will go through the associations and then the associations will, of course, make the relevant payments to their own players. We are in touch with all the associations." FIFA has also said it will audit these payments.
Another player believes greater inclusion of former players in leadership positions within the NFF would improve conditions. "We need to have people who are passionate about the game governing our football, people who have gone through the system, people who know what it entails to be on the field… people who really understand," she said. "The decisions they're making for Nigerian football are not in the best interest of the country." 
Nigeria is not alone
The 2023 Women's World Cup broke numerous viewing records. Yet the competition was marred by a series of disputes between players and federations. England, Canada, France, Jamaica, South Africa and Zambia form a disappointingly long line of controversies, culminating in Spanish Football Federation president Luis Rubiales' highly controversial kiss of player Jenni Hermoso during the awards ceremony.
A common thread connecting debutant teams to the world champions is a lack of support from the very federations tasked with building the women's game. 
The Super Falcons have proven they have the talent to compete at the highest level; now players are demanding they receive the support needed to fulfil their potential.
"We're not playing for the federation, we're playing for ourselves, playing for our country, playing for our families," said a Nigerian player. "We love football, we have passion for it… and that passion is what gives us that drive." 
RELATED ISSUES