Project July 24, 2023
Mother Wit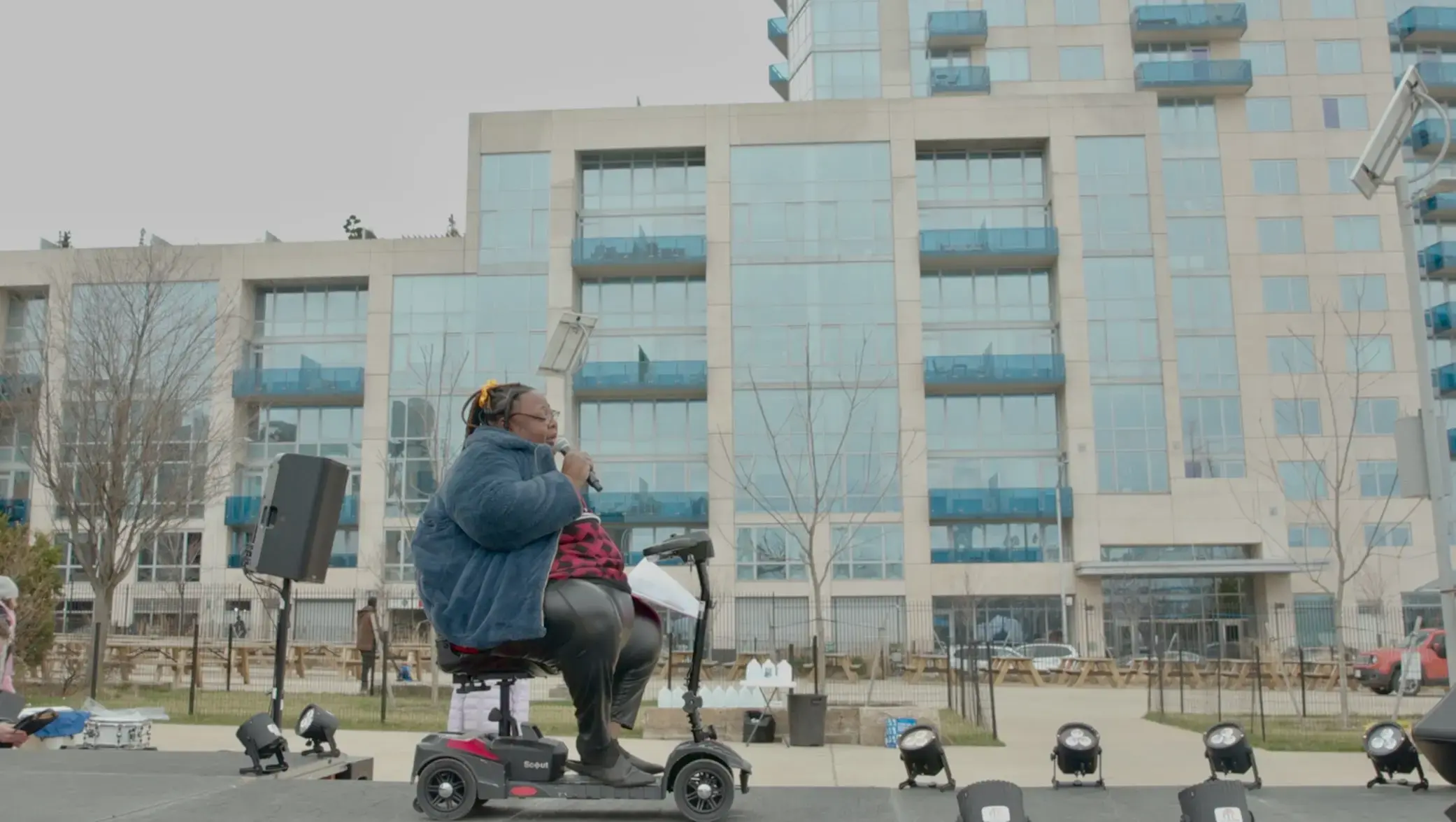 "Mother wit" is the collective knowledge of survival acquired and passed down by Black matriarchs to future generations trying to fight for their liberation. "Mother wit" is community-driven, found in whispers or safe spaces for marginalized communities, and one of the only survival tools in the arsenal of Black trans communities in a hostile world.
Mother Wit, the film, is a joyful, inspirational verité portrait of one Black trans community in Crown Heights, Brooklyn, uniquely tackling the focus on education, wisdom, and knowledge, instilled by their Black trans matriarch, LaTravious Collins. In what will eventually turn out to be the last year of her life, Mother Wit follows Collins' struggle to pass down her mother wit to her community, who often ignore or push back on her high expectations of them. The film focuses on three of Collins' chosen daughters, as they navigate GED textbooks, majority white and cisgender colleges, a formal workforce outside of survival sex work, and ultimately the grief of losing their mentor and mother, and the challenge of staying their path and fulfilling the promises they had made to her.
Alongside and intersecting with the present-time verité of the characters' lives, the film brings in archival material—of Black trans communities and liberation movements present and past—to highlight the mother wit that inspired leaders like Collins to structure the story along the manifestations of "mother wit," moving the participants' lives forward, strengthening them and their will to stay true to the teachings of their mother.
×

PART OF: Mother Wit

July 31, 2023

×

PART OF: Mother Wit

July 24, 2023

×

PART OF: Mother Wit

July 24, 2023
RELATED ISSUES

LGBTQIA Rights

Racial Justice