Project October 26, 2023
Washington Weekend 2023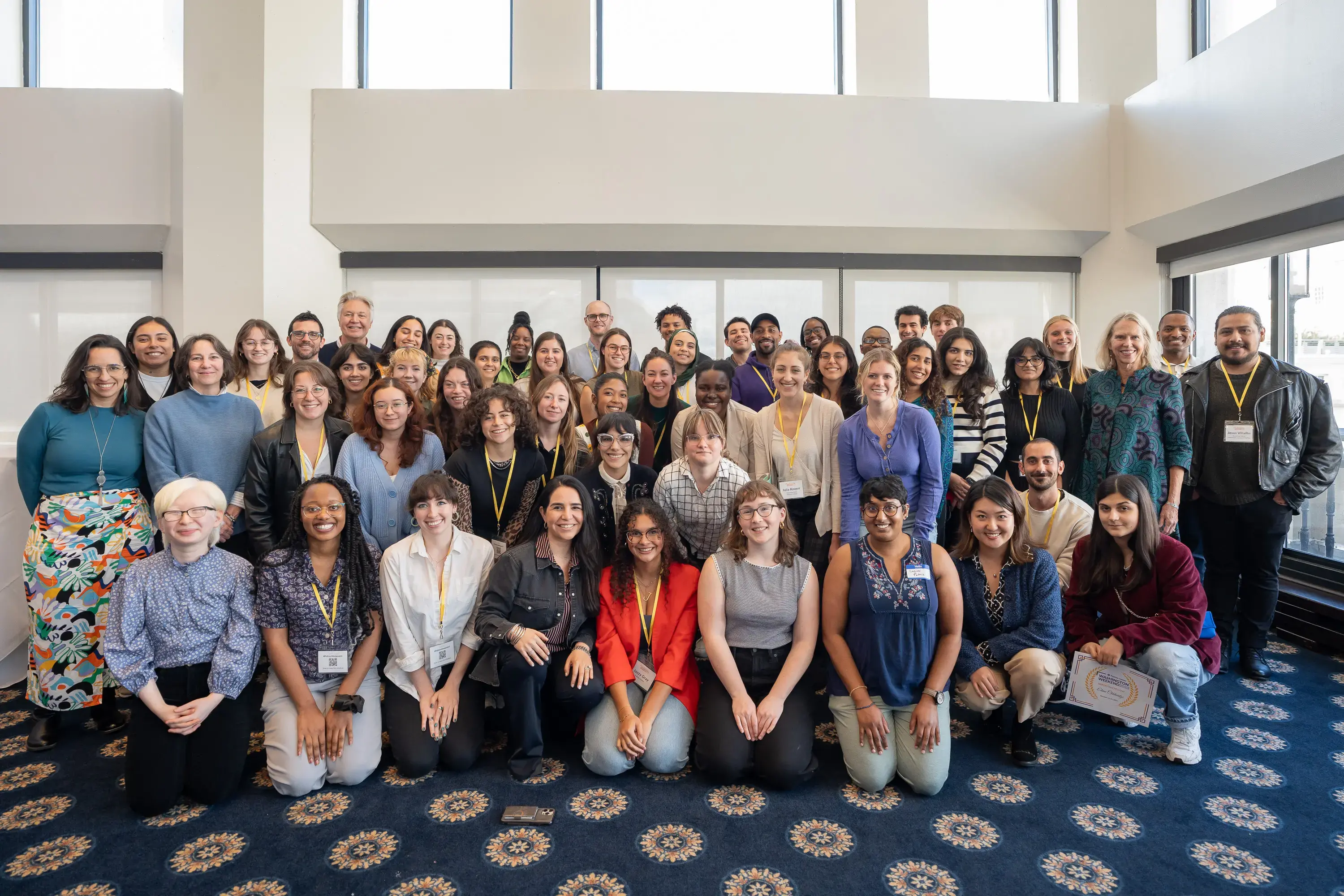 The Pulitzer Center welcomed 42 Reporting Fellows to Washington, D.C., on October 13-15, 2023, for its annual Washington Weekend.
This year's Fellows came from journalism schools, state universities, liberal arts colleges, HBCUs, schools of public health, community colleges, and a law school. They have reported on the impact of climate change in Namibia, Mongolia, and Bangladesh; on health care in Sierra Leone, Thailand, Peru, and in the U.S.; and on art—whether it's preserving traditional artistry in India or investigating the diversity of funding for the arts.
Featured speakers throughout the weekend included Jonathan Custodio, a LaGuardia Community College Reporting Fellow alum and graduate of Lehman College who is now the Bronx reporter for THE CITY, and Nick Schifrin, a Pulitzer Center grantee and the foreign affairs and defense correspondent for PBS NewsHour. Schifrin was previously a correspondent for Al Jazeera America in the Middle East, and in Afghanistan and Pakistan for ABC News in London.
On Saturday morning, at the "How to Tell a Good Story and Get the Word Out" panel, Fellows learned from Peter Canellos, managing editor for enterprise at POLITICO; Rhitu Chatterjee, NPR health correspondent; Jaime Joyce, a member of the Pulitzer Center Campus Consortium Advisory Council and TIME for Kids former executive editor; and Julia Rendleman, a photojournalist and journalism professor at Southern Illinois University Carbondale.
Below, find summaries and photography of the weekend's events, as well as videos of the Reporting Fellow presentations and discussion, the dinner speakers, and the journalist panel.
Congratulations to the 2023 Reporting Fellows!