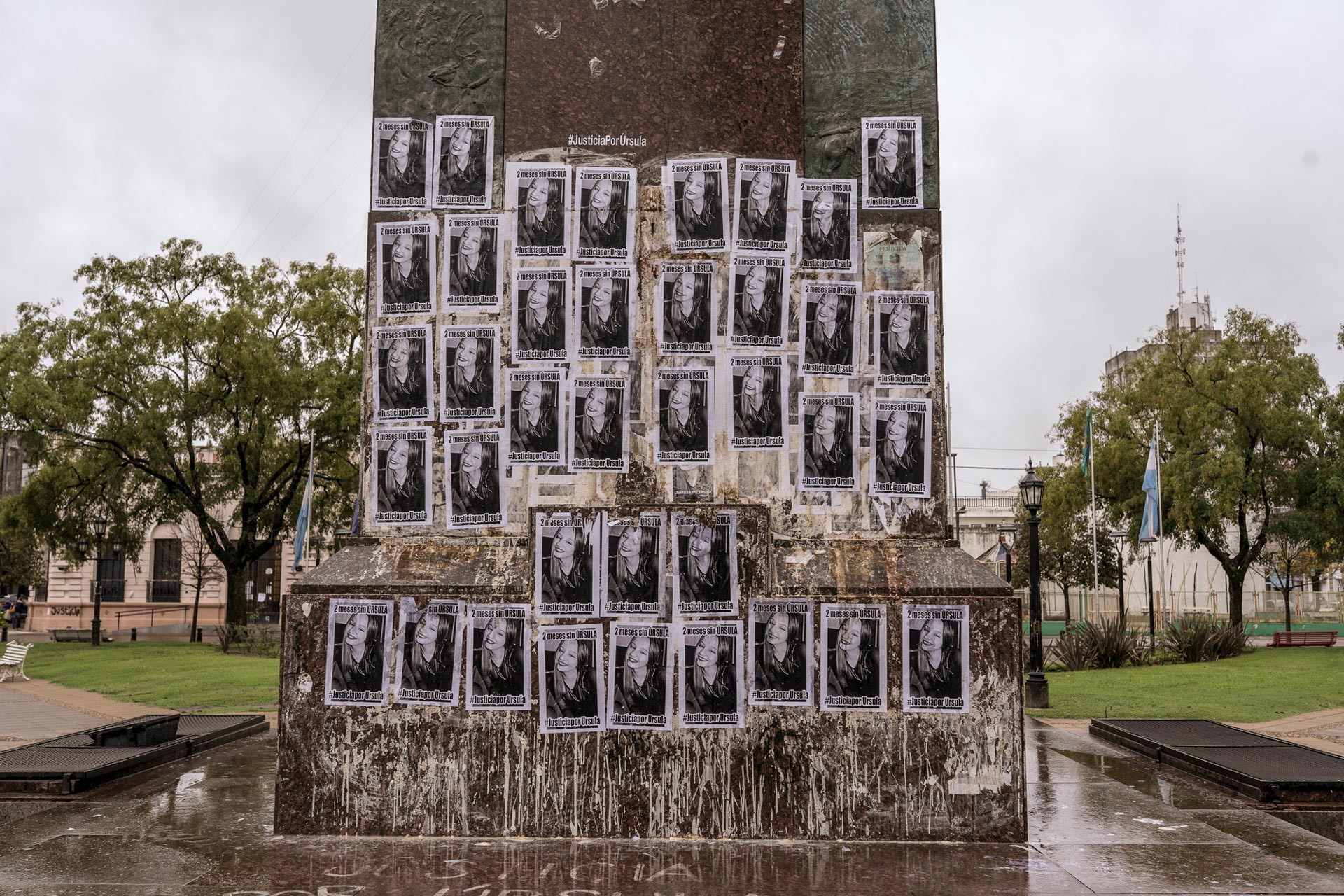 To read the full report, originally published in Spanish in Revista Anfibia, click here.
For Revista Anfibia, author Karen Naundorf and photographer Sarah Pabst went in search of systemic failures in Argentina's institutions. For this purpose, they visited family members of women and girls who had been murdered by police officers or ex-policemen.
The encounters with relatives, lawyers, and investigators specialized in security forces were very intense: Each case, each story was sadder than the last one. And not only sadder, they also left the journalists frustrated: So many murders could have been prevented if the institutions had only worked properly.
The research began in the middle of the pandemic; hotels had just reopened in Argentina, and Pabst was seven months pregnant.
The research began with questions. For example, in the case of 18-year-old Úrsula, the perpetrator, her ex-boyfriend, a policeman, should have already been in prison when he killed her. Her parents ask themselves: Why did a judge dismiss a complaint for non-compliance with a restraining order? Why were protective measures not ordered immediately, given that there were several complaints? Why was the ex-boyfriend not in preventive custody, if in January the prosecutor had already requested his arrest for the abuse of a minor?
The text seeks to get close to the family members, to explore and describe the unbearable — without crossing boundaries. It also describes relatives' fear of impunity, as well as the complicity and the covering-up of evidence, taking as an example the case of Natalia Melmann, murdered by several police officers 20 years ago.
However, there are signs of hope: the commitment of feminists in key positions in ministries. They are trying to bring change — a Herculean task in a society that is permeated by machismo.
But, looking at the numbers of femicides and also just reading the newspapers every day in Argentina, it is clear that there is still a lot to be done: Violence against women is deeply rooted in society.
When the ones who are supposed to protect become the perpetrators of violence against women, even more questions arise: "Who are we actually recruiting for our police forces?" asks public prosecutor Sergio Terrón.
Shortly after the text in Revista Anfibia was published, a police officer violently abused a woman in Salta Province, in northwestern Argentina. He was supposed to protect her. She had denounced her ex-boyfriend and was under police protection.
RELATED ISSUES

Criminal Justice

Women