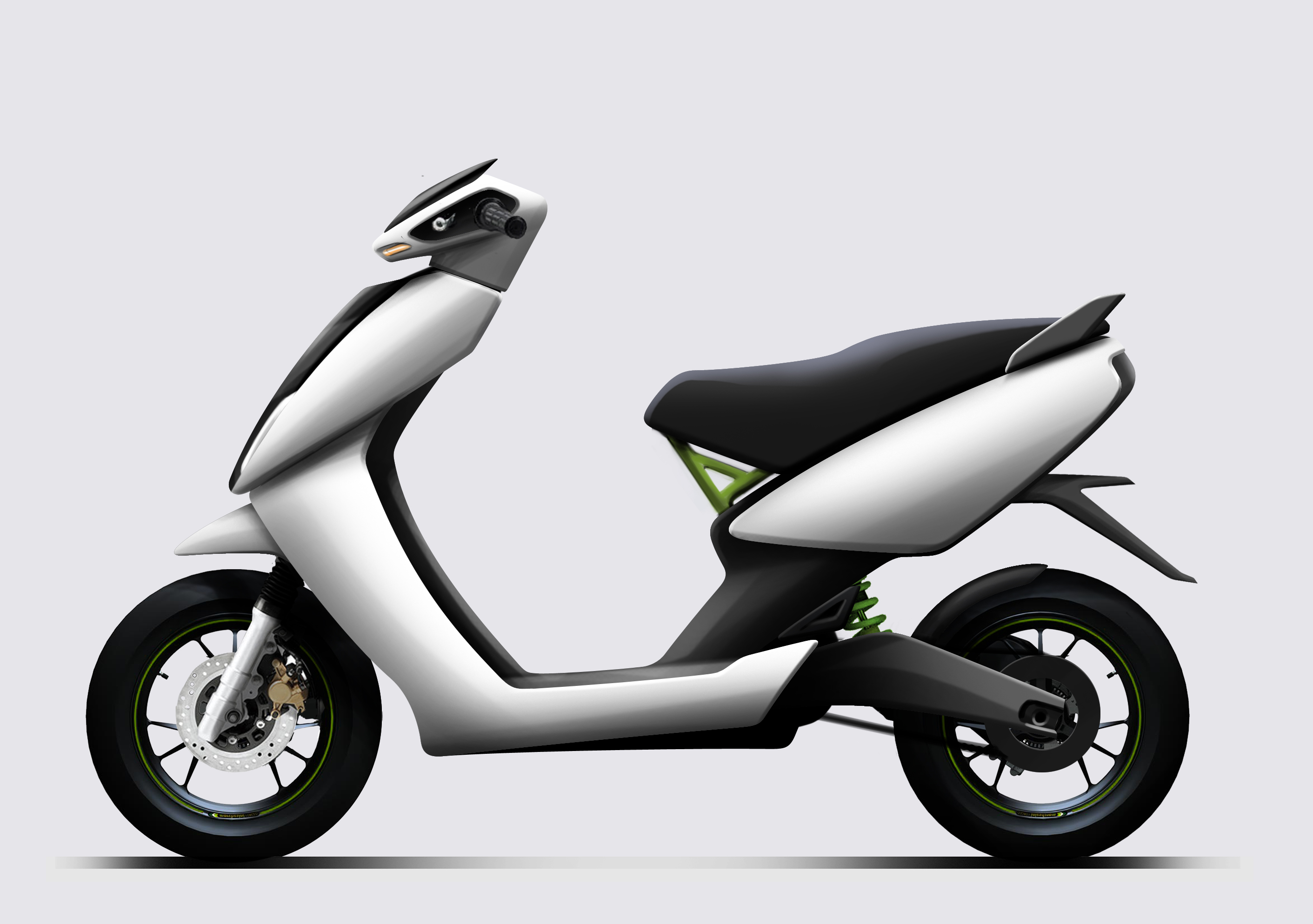 Last year, Delhi took the honor of becoming the world's most polluted city. The number of air pollution-related illnesses globally has been on the rise. In India, the reasons are apparent: cars, industrial fumes, burning of garbage and agricultural waste.

Delhi's traffic is no laughing matter. To cross 10 kilometers, it could take 2 hours in peak hours. According to one news source, there's about 1400 cars added to Delhi's streets every day.

There is no doubt now that all this pollution is having an impact on residents. Addressing street pollution could be a starting point to help alleviate the impact. That's what two entrepreneurs in Bangalore are attempting to do with an electric two-wheeler.

Hybrid cars have yet to take off in India. The Prius is nowhere to be found. For those who can afford a car, their interests lie in design, features, and branding, not its environmental footprint. And India actually has a significant population that uses two-wheelers. So much so that Honda is betting on India as its largest market.

Tarun Mehta and Swapnil Jain started Ather Energy to convert that massive two-wheeler market into an electric one. They want to inject a bit of environmental-consciousness into the Indian psyche, using Tesla's high-end approach by not compromising on design or aesthetics.

Mehta and Jain met at the Indian Institute of Technology in Chennai as classmates. Before digging into electric vehicles, they looked at selling batteries. But quickly, Mehta says, they became aware that customers preferred a finished product, not a DIY solution.

"We always wanted to produce clean energy, hence the name, 'Ather Energy,' he says, seated in his open, airy Bangalore office, which now employs more than 80 people. Ather refers to its Greek origins, "aether" or the cleanest air possible, which the Greek gods would have breathed.

"We are students of product design and circumstances brought us in front of a lot of EV owners and we could see a product gap. They were evangelists of the technology but hated the product."

That's why the duo have spent the last two years developing the design for their debut model: the S340. The goal, Mehta says, is to create a product that's as good as the petrol-based two-wheelers in the market. It has the capacity to go up to 75 kmph and can be charged in just an hour, using existing sockets.

"We're talking a charging time as long as a lunch break," he iterates.

While India has seen a few electric scooters on the market, notably by Hero, they can only reach speeds of about 30 kmph and have limited battery life, lasting only about a year . Plus, the electric charging infrastructure is almost non-existent to make them a practical option, even for daily use.

"That's why we see an opportunity," he says.

Mehta is inspired by Chinese manufacturer, BYD, which specializes in plug-in hybrids and of course, the poster child of electric cars, Tesla. While he wants his two-wheeler to have the bells and whistles that would equate it to Tesla's go premium approach, he's well aware of the need to scale.

"Long term we will be selling to a mass market. Not niche," he clarifies. The reason for going high end is simple: people want a nice machine, not just the eco-friendly tag.

The pollution problem, as bad as it, isn't going to stir Indians to buy an electric vehicle, he says. "Rarely are consumers' choices influenced by what is good for the environment. Hence, we believe the only way forward is to build solutions which appeal to people by their utility itself. Or better products."

To make that ideal product isn't easy though, he notes. The hardest challenge so far?

"Finding talent. As a country, we do not build many product companies. Hence, a product design mentality is a rarity."

In fact, their two-wheeler will be the first to be designed and manufactured in India. That's why the pair have invested two full years into building a design that works. And they can afford to do so thanks to funders who Mehta says "have been able to invest in the long term vision" of the company, enabling them to "focus on product development."

Those investors include the co-founders of Flipkart, India's largest e-commerce platform, which gave them $1 million to get started as seed capital. This year, Tiger Global, a power-packed $34 billion hedge fund that's also backed companies such as Warby Parker and Airbnb, ramped it up to $12 million for Ather.

Asked if he sees Ather as a social enterprise, Mehta responds:

"I am not clear about the definition. If you mean a company which will put social good before profits, then I will define us a company which will put better products before profits. Because in the long run, great products cannot run counter to what the society needs them to do."

While they as entrepreneurs can come up with the technology, they need a policy-friendly environment that pushes for such vehicles.

Thus, the young duo are involved on the policy front as well, by becoming members of a Technology Advisory Group to the Indian government. This group, Mehta explains, is going to advise the government on how to manage its $2 billion national electric mobility program — how to divvy up incentives, rebates, regulations, and promotions.

"The new central government is quite support and seems to get that electric vehicles are going to be a massive industry. Accordingly, they are doing all they can to support the same." he says. "At least in principle. It remains to be seen how the implementation plays out."

For the time being, the boys are focused on getting their machine into the market. In 2016, Ather is expected to debut in India's major metros. No date has been announced, or a price point. The company wants to ensure that it's absolutely ready for the market.

To test it out repeatedly, they've been taking the scooters, covered with tarp in the back of a pickup truck, to the race tracks. The photos are posted on their Facebook page. The caption reads, aptly: "Testing towards perfection."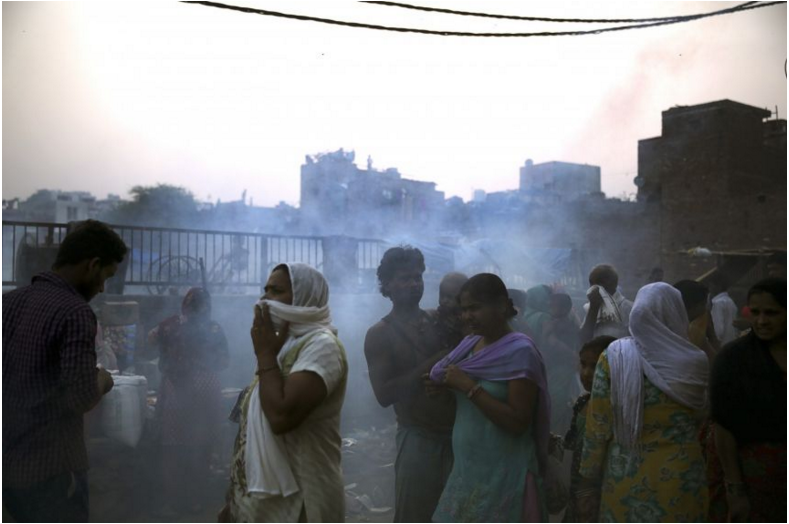 Esha Chhabra traveled to India to capture stories of entrepreneurs who seek solutions to India's...
RELATED ISSUES