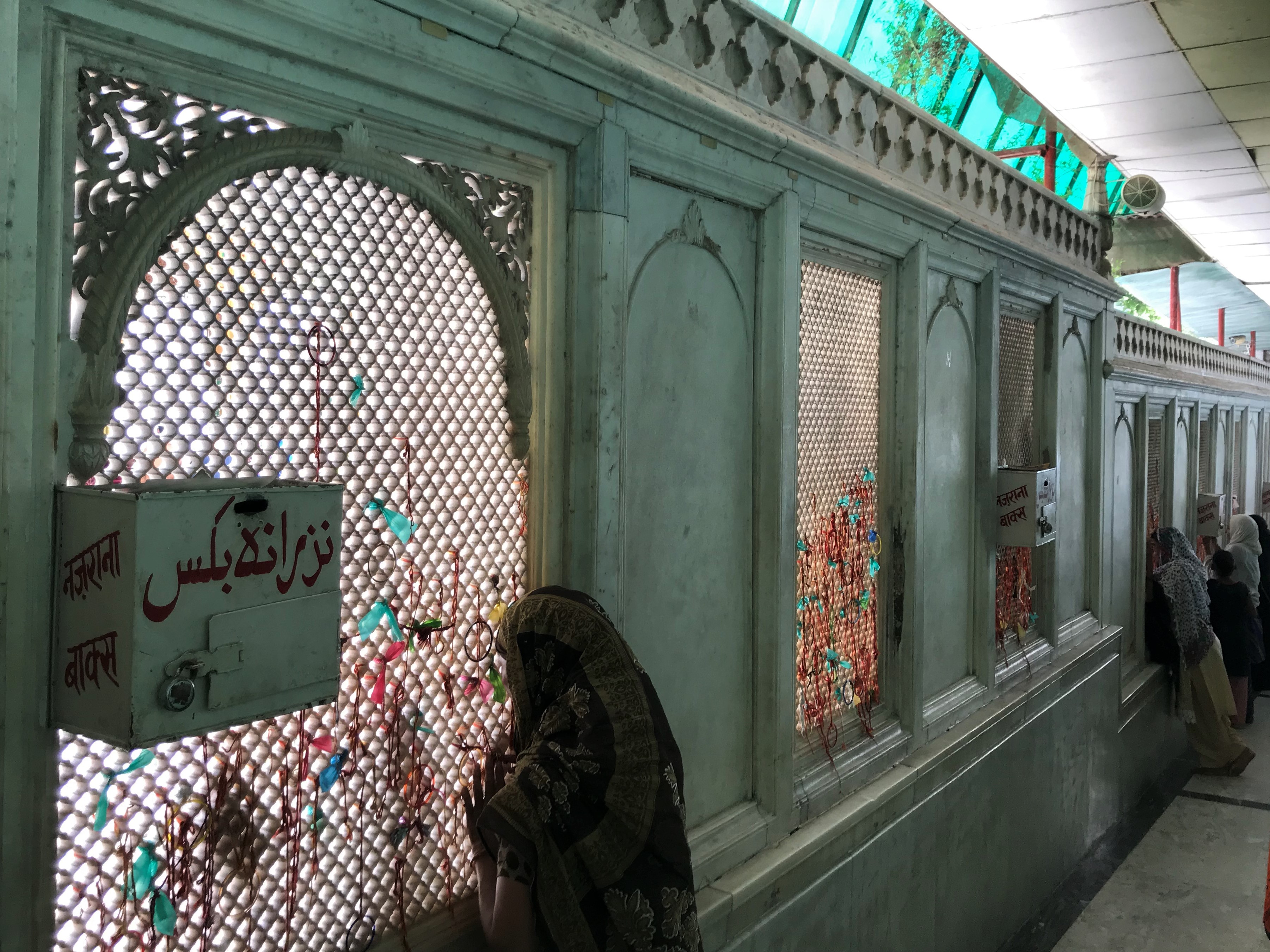 Women's access to public space in South Asia is constrained by a variety of factors: social attitudes, family pressures, even public infrastructure and facilities. Walking around any South Asian city or town, it is impossible to ignore that the majority of people occupying public space, whether sitting in parks or in roadside tea stalls, are men.
In the 2011 book Why Loiter, authors Shilpa Phadke, Sameera Khan, and Shilpa Ranade argue that loitering—simply "hanging out" together in public—is a truly radical act for South Asian women. They argue that for a city to be a truly open and equal space, women must have the freedom to loiter wherever and whenever they please, just like men can.
In recent years, movements like #GirlsAtDhabas have empowered women in Indian and Pakistani cities to loiter and reclaim public spaces, namely dhabas (roadside food and drink stalls). One of the curators of the #GirlsAtDhabas hashtag stated that "[t]he idea was to reappear on the streets. Access to public spaces is restricted by class and gender primarily. Dhabas are just one place."
Overall, cities across South Asia have a long way to go before becoming equally accessible to both men and women. However, there is at least one public space in which women have traditionally enjoyed the freedom to loiter: the dargah (Sufi shrine).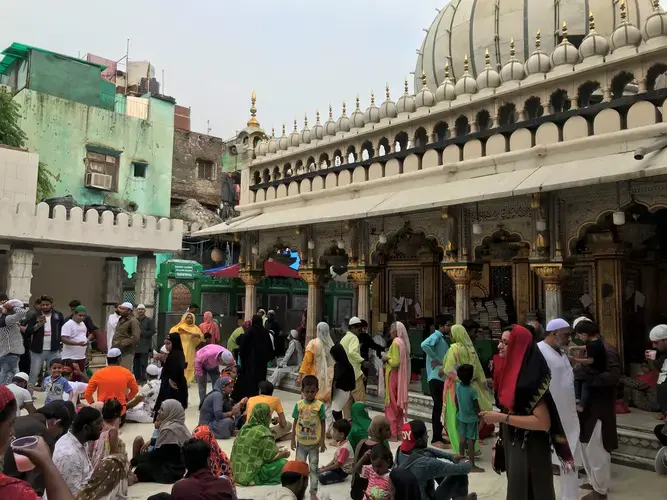 I saw this first-hand at the Mai Sahiba dargah in south Delhi. One of the days I visited the dargah was Ashura, the 10th day of the Islamic month of Muharram. Ashura happens to be a national holiday in India when schools are closed. On this day, the dargah transformed into what I can only describe as a temporary daycare. Children of all ages ran around the shrine, playing games even in the innermost chamber where the saint was buried, while their mothers sat in small groups chatting with each other. It was a chaotic scene—but it also underscored just how fluid and open these spaces can be.
Yet, even in dargahs there are limits to women's access and worship. In many dargahs, women are allowed to worship and congregate in the courtyard surrounding the shrine, but they are not allowed into the innermost area containing the tomb of the saint.
This tradition is justified by both men and women, who cite menstruation, impurity, safety, historical tradition, and other reasons for not allowing women into the innermost areas of these shrines.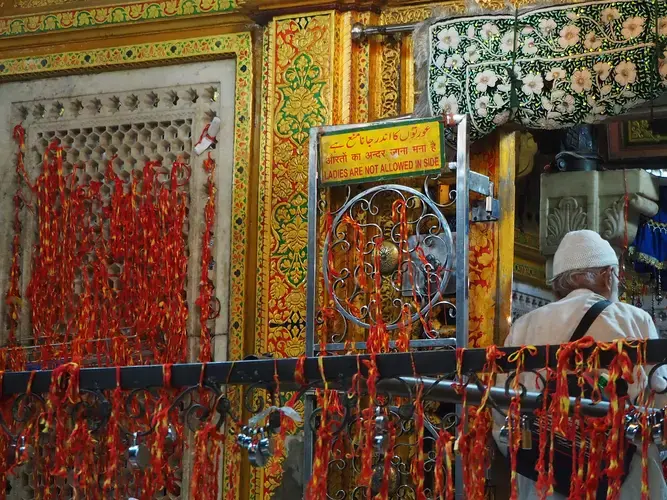 Nevertheless, even among dargahs, this tradition is not universal. For example, women have full access to the country's most famous dargah: the shrine of Khwaja Moinuddin Chishti in Ajmer, Rajasthan. Additionally, women have full access to the shrines of female saints, such as the dargahs of Fatima bin Sam and Mai Sahiba in Delhi.
In any case, women across India are fighting for the right to physical and spiritual equality in places of worship. In 2016, a court ruling allowed women to re-enter the Haji Ali dargah in Mumbai after the trustees of the shrine banned women's entry in 2011. Last year, in a controversial ruling, the Indian Supreme Court ordered that women of all ages should be allowed to enter the Sabarimala temple in Kerala (previously, women of menstruating age were barred from entering). Cases are pending in India's courts regarding women's access to the dargah of Nizamuddin Auliya, Delhi's most famous Sufi shrine.
In the meantime, at many dargahs, women must convey their prayers from a distance, while looking through a carved stone screen called a jaali. This is what they see.





RELATED ISSUES

Religion

Issue
Conflict and Peace Building
Conflict and Peace Building