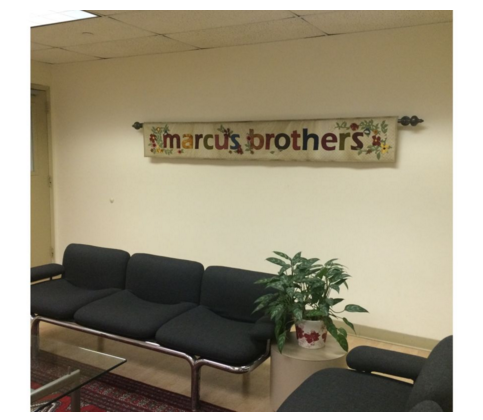 "Jay Marcus to the front," the receptionist calls into the intercom. It's around 3:00 P.M. on the third floor of 680 Avenue of the Americas, in the heart of Manhattan. A man in his late fifties, with thin, grey hair, a kippa on his head and a blue, button down shirt, approaches the front desk.

Jay Marcus says he is busy these days, clearing up the apartment in the Upper West Side of the city where he was born and grew up. His parents immigrated to Israel a few years ago and now he has to clear the apartment.

Marcus is head of inventory at "Marcus Fabrics," a family-owned textile business established over a century ago. The business is run out of NYC, but none of the company's factories are in the United States. It is not a good time to be in the textile business, Marcus explains.

He is a modest and pleasant man, though highly suspicious of the reporter standing in front of him. Perhaps because textiles is not the only operation he runs from here? Marcus is also the key person behind The Central Fund of Israel (CFI), an organization that serves as a funnel (a word he resents) between the United States and non-profits in Israel, many of which operate in the settlements.

According to Haaretz's investigation into the flow of U.S. donations to groups supporting the settlements, CFI is one of the most active organizations involved in transferring money to Jewish communities across the Green Line. Between 2009 and 2013, the fund raised over $70 million in the U.S. and transferred almost all of it to Israel and the West Bank. According to its annual report filed to the Internal Revenue Service, in 2014, the CFI's revenues increased to $25 million, and out of these almost $23 million were transferred to Israel.

U.S. laws don't require the fund to specify the destination of the money, and Marcus refuses to say what percentage of CFI donations ends up across the Green Line. It's a non-issue, he says, since the money doesn't serve political purposes, limited as it is by U.S. Internal Revenue Service regulations governing non-profits. Providing security training to settlers, building a clinic in the settlement of Efrat or buying bulletproof vests for settlers is not political, he insists.

To read the full story in Haaretz (paywall protected), click here.


RELATED ISSUES