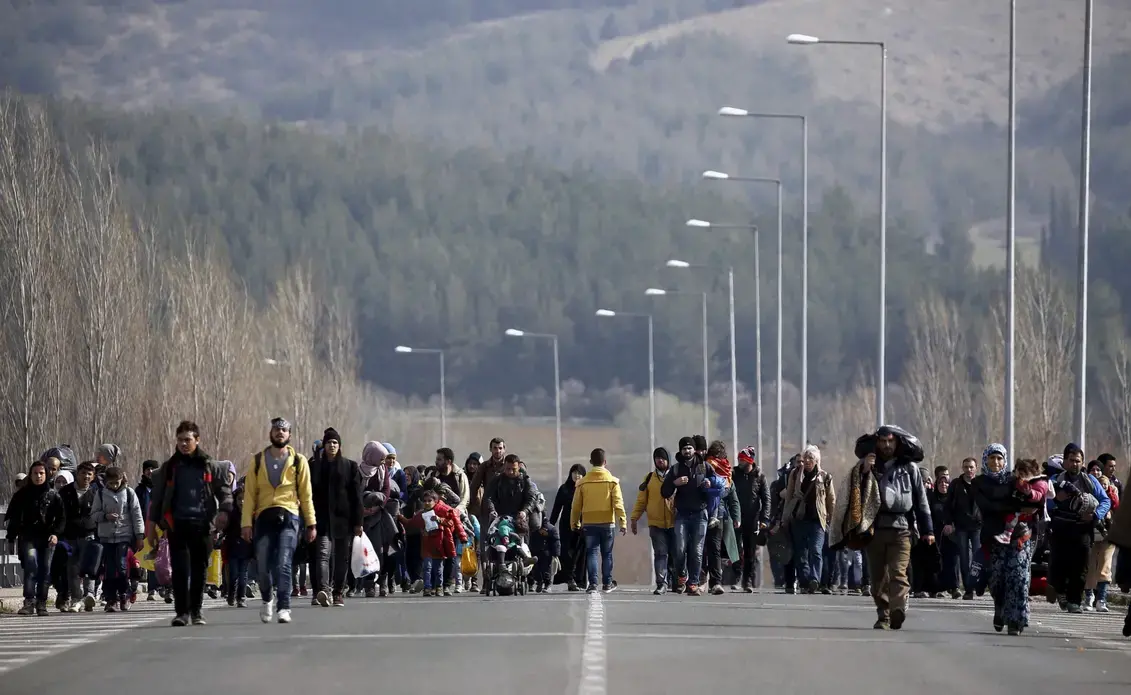 Hundreds of refugees and migrants walk down a road in Greece near the Macedonian border on Feb. 26, 2016. Less than two weeks later, this border closed. Image by Jeanne Carstensen. Greece, 2016.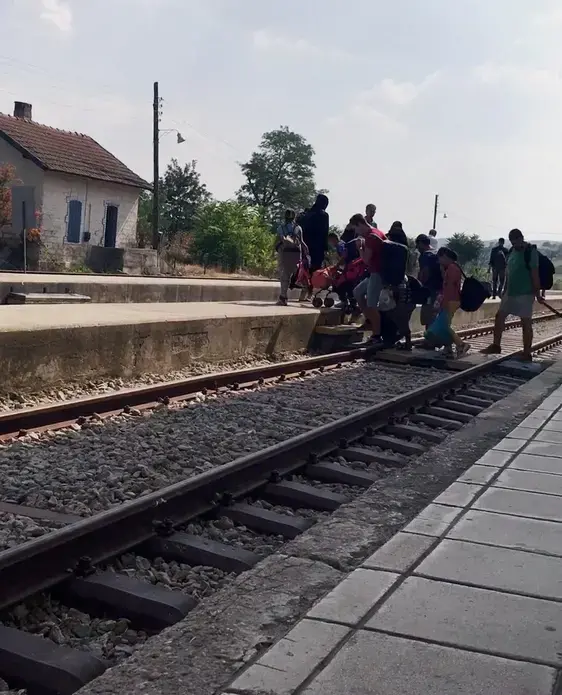 A group of Syrian refugees in July, beginning their journey home. Image by Jeanne Carstensen. Greece, 2016.



On a humid August afternoon in northern Greece, a group of Syrian families hauling duffel bags and day packs stumbled down a forested hillside. Exhausted and nervous, they gathered in a gravel parking lot across from a small train station.

They could see the border just a few miles away, marked by the curving line of tall riparian trees rising out of the grassy landscape. It had taken them six months to reach this point. Their final destination was close.

The smuggler, a tall man wearing a headset, waved his hand. The families gathered up their belongings once again, took their children by the hand, and walked toward the station. They stepped one by one from the cement platform onto the train tracks, passing the crumpled clothes and blankets abandoned by those who made the journey before them.

On this day there were no other people in sight. They hiked along the tracks, stretching out in a single file line in the direction of the trees. The sound of crickets, screaming in the summer heat, drowned out their footsteps.

They had already crossed several borders to get this far. But this time felt significant — like the beginning of the end of their journey.

For this group of refugee families, however, the end would not be permanent safety in Germany, as they had hoped. They had arrived in Greece six months earlier, by which time Europe had closed its borders to new migrants.

After being stuck half a year in this unfamiliar country beset by its own economic misery, these Syrian families weren't pushing north toward their dreams in Germany or beyond.

They were going back. To Syria.

Read the full multimedia Global Post Investigation online here.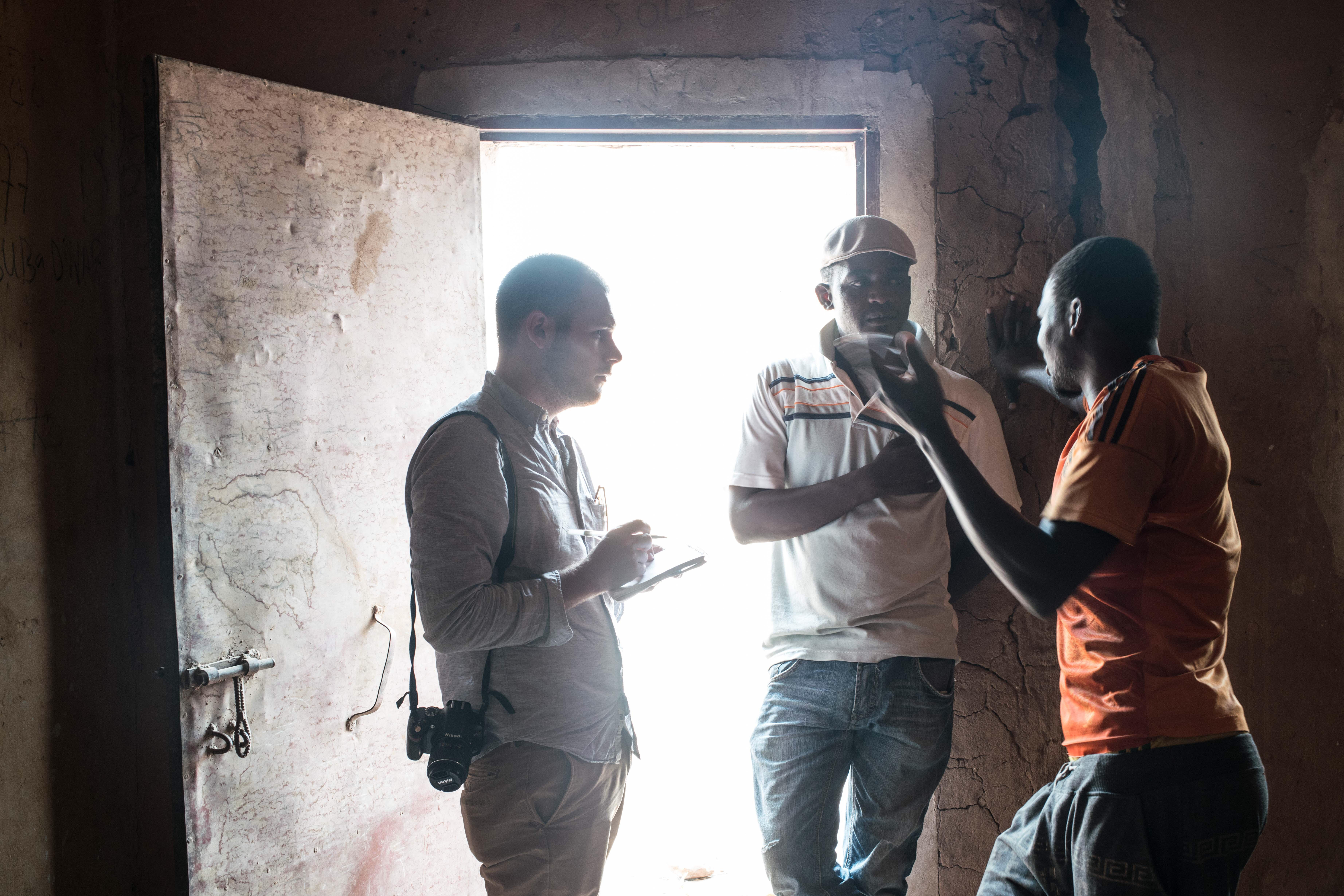 Pulitzer Center grantee Ty McCormick traveled to Niger and Mali to report on the unintended...
RELATED ISSUES

Issue
Migration and Refugees
Migration and Refugees

Women