Project December 5, 2014
A War's Diaspora: Syrian Refugees in a Troubled Europe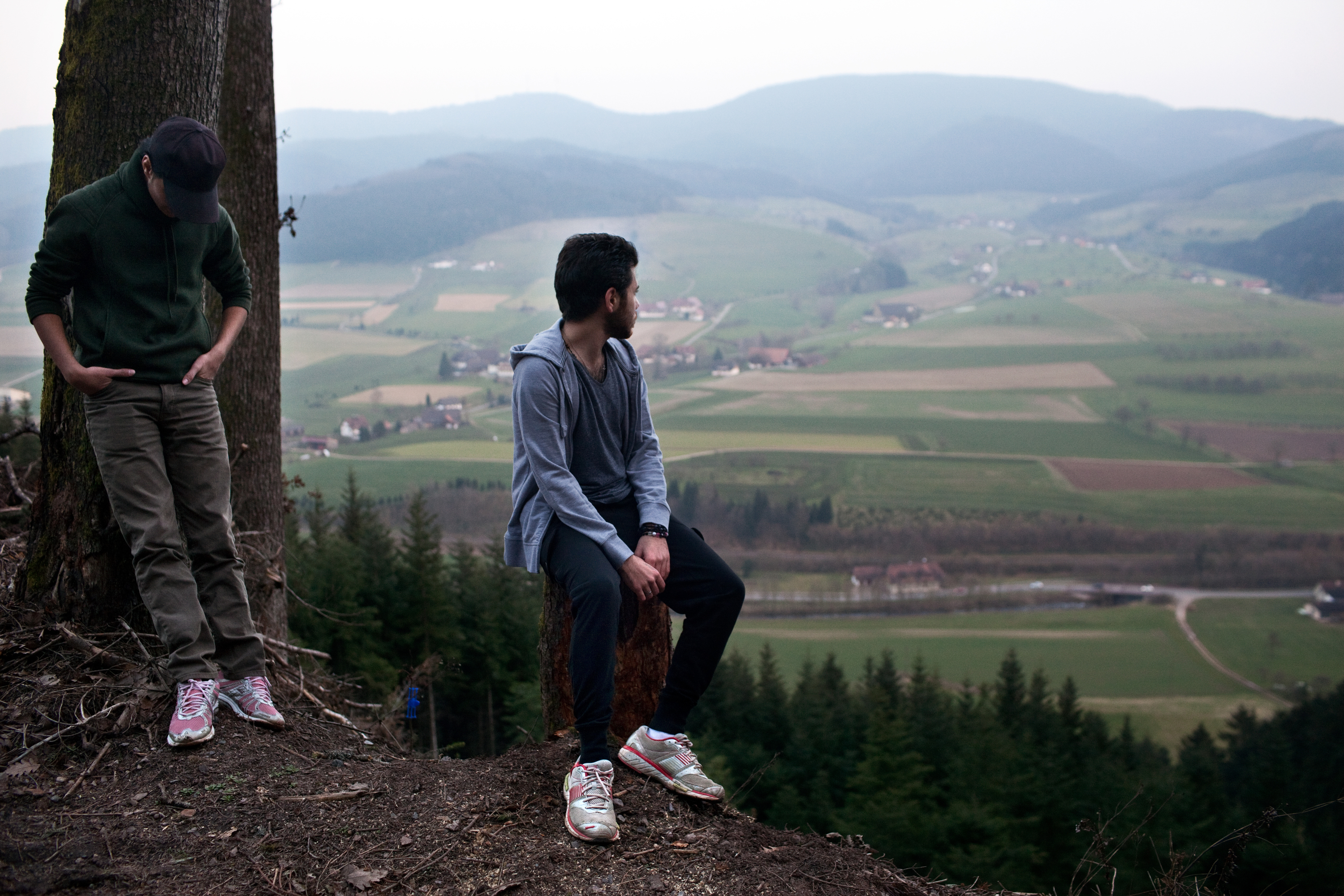 Earlier this year, at a budget hotel in a no-frills corner of central Athens, we met a lobby full of Syrians in transit to new lives. They included an air-conditioner repairman, an Arabic literature scholar, a veterinarian, shop-owners and college students. All slipped into Greece through Turkey, paying thousands of dollars to be smuggled across the Aegean Sea on rickety boats.

Most venture to Germany and Sweden, where they receive social welfare benefits while training for jobs. Some have relatives in Russia, where Syrians have studied and worked since the 1960s. One family is stuck in Greece, out of money and dodging immigration police.

At least 150,000 Syrian refugees are in the European Union and Russia—a fraction of the more than three million people who have fled Syria since the civil war began there more than three years ago. Most are in camps in Jordan, Lebanon and Turkey. These countries have pleaded with Europe to house more refugees, especially as the brutal extremists of the Islamic State are now savaging Iraq and Syria. But Europe has been reluctant as nationalist and anti-immigrant sentiment surge there.

Radio reporter Joanna Kakissis and photojournalist Holly Pickett explore how four countries—Greece, Germany, Russia and Sweden—are managing refugees at this uneasy time.
×

PART OF: Syria's Displaced: Regional Implications

September 16, 2015

×

PART OF: A War's Diaspora: Syrian Refugees in a Troubled Europe

February 25, 2015

×

PART OF: A War's Diaspora: Syrian Refugees in a Troubled Europe

February 22, 2015

×

PART OF: A War's Diaspora: Syrian Refugees in a Troubled Europe

February 16, 2015
RELATED ISSUES