Kabwe, Zambia—They call it Black Mountain and it dominates the landscape.
Black Mountain seems radically out of place as it rises from the flat terrain near the center of this city located 100 kilometers north of Lusaka, Zambia's capital. And in fact, this is no ordinary geologic deposit. The 100-foot high formation is the product of a century of lead, zinc, and copper mining that defined the early growth and economics of this city of 223,000 residents and created a catastrophic legacy of pollution.
From 1904 until 1994 when the mine was shuttered, an estimated 6.5 million metric tonnes of mining slag accumulated here. Unchecked mining, smelting, and unregulated dumping of mining slag has poisoned untold thousands and turned Kabwe into one of the most polluted cities on the planet and certainly Africa's most toxic town.
It's a short hike from the perimeter road into the Black Mountain "restricted area," a meaningless designation in this part of Africa where people travel on foot and boundaries are largely imaginary. Here, where people are allegedly not allowed, dozens of scavengers—loosely organized gangs of men and young boys—use picks and shovels to burrow into the unstable slag to find bits of lead and high-grade ore that they bag, weigh, and resell to middlemen for a small profit.
For me, these workers epitomized the tragedy of Kabwe: people who are literally poisoning themselves with back-breaking work to earn a subsistence from a massively contaminated land. Most tragic of all are the young children who work alongside the adults in dirt that contains as much as 5 percent lead.
The workers, of course, are not supposed to be in the "restricted area" and neither was I. But I wanted to document the tragedy of Kabwe by sharing the experiences of those most affected—and this was the place.
It took a lot of discussion to gain the group's trust. Eventually one of the group leaders gave me permission to photograph.
"Tell our story, take some pictures. Maybe you can help us," he said.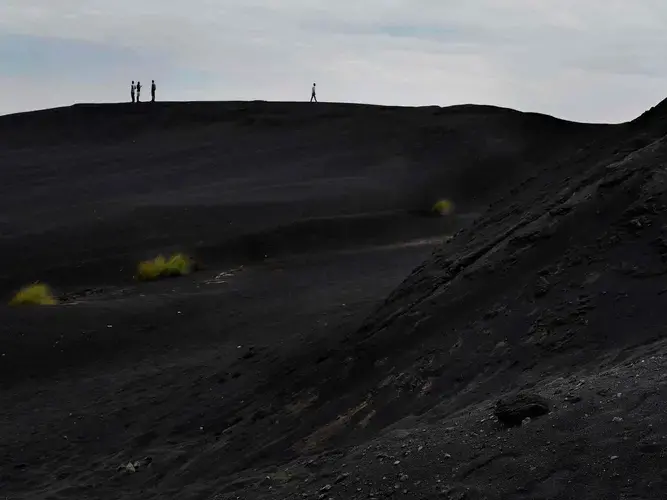 As I began to work, I noticed a young boy kneeling at the edge of a small pond to fill a plastic milk jug with water. His name is Brian Jovo and he is 14 years old.
Brian followed me as I shot a series of landscapes, framing the black hills and an operating foundry in the distance. I asked Brian why he wasn't in school.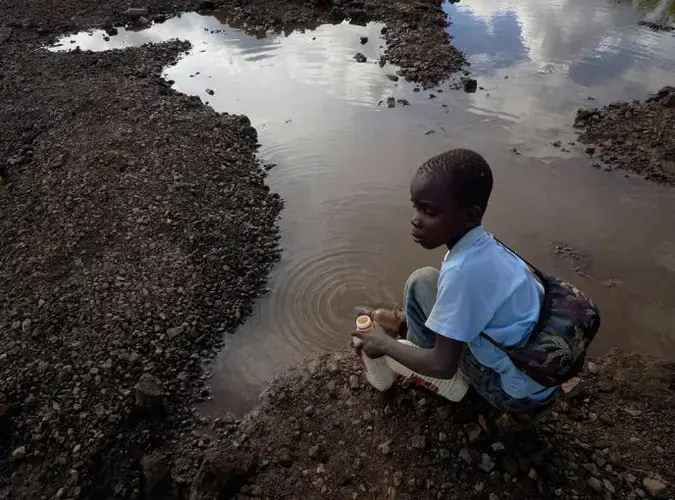 "I haven't gone to school yet because there is no money," he said. "I'm ready to go to school. When I get educated I want to help the government help my people."
Brian continued on his way, and then, as I watched, horrified, he reached down for his container and began to drink the dirty, lead-tainted water he collected from the pond. That's how it is here, I thought. Water is where you find it.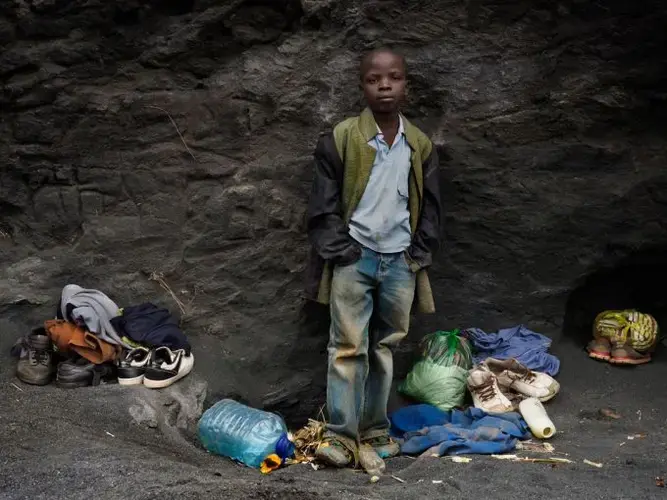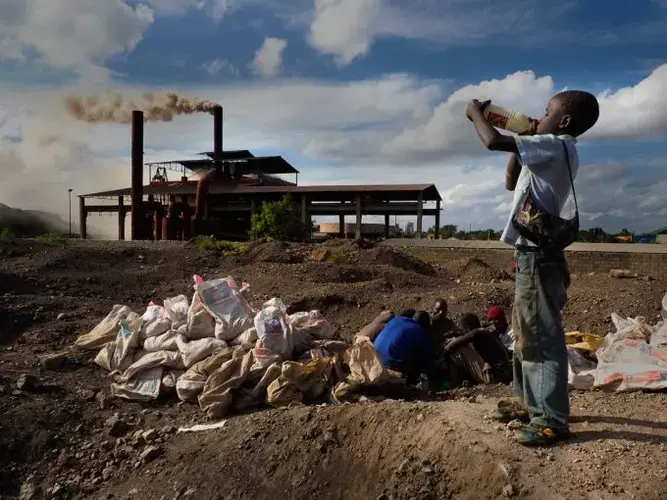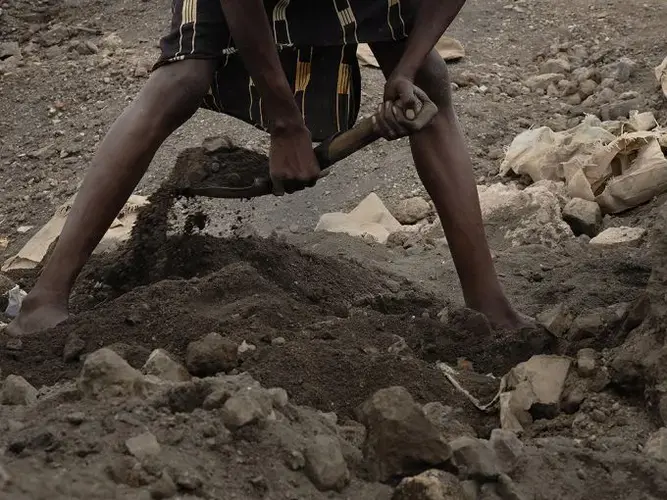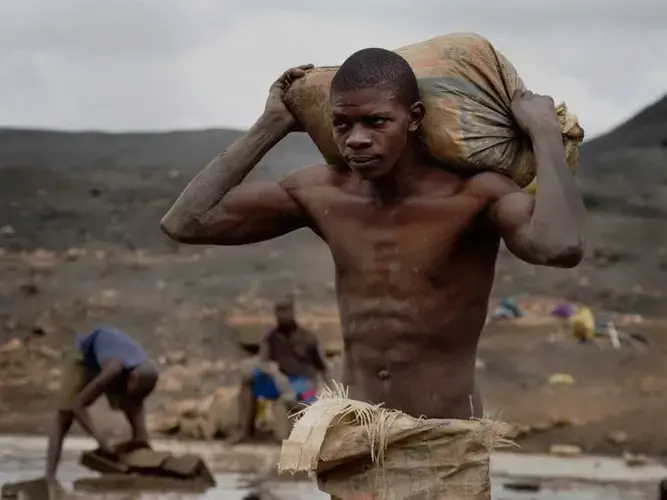 I made my way up the slope where a small group of men were toiling at the bottom of a 15-foot pit. One waved me down and others helped me descend to the bottom. I was astonished to see a small tunnel leading horizontally into the side of the slag. The worker asked me if I wanted to see inside. I slid into the darkness and, after a moment, my eyes adjusted to reveal a man lying on his side. Using a candle and an iron rod, he jabbed at the tunnel walls.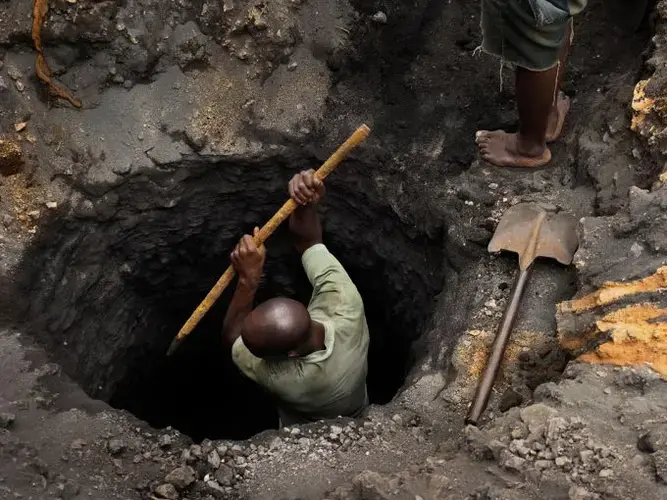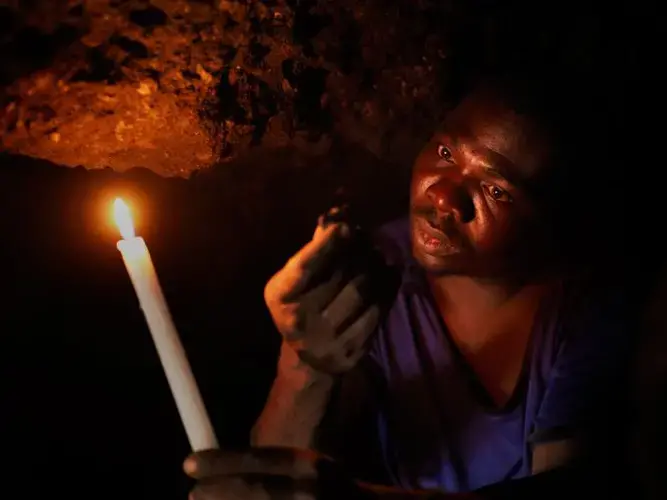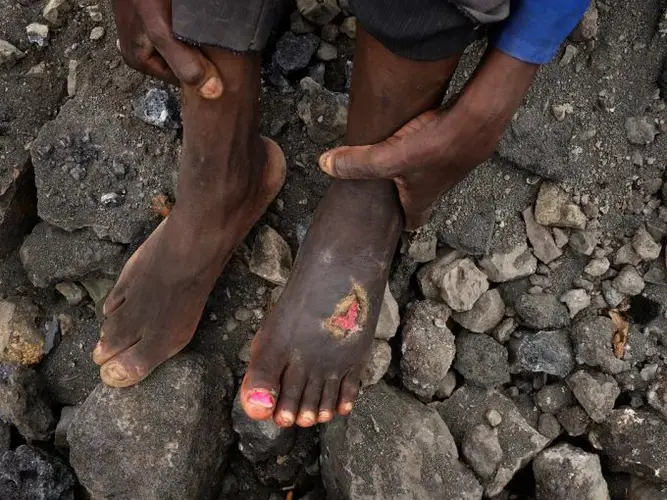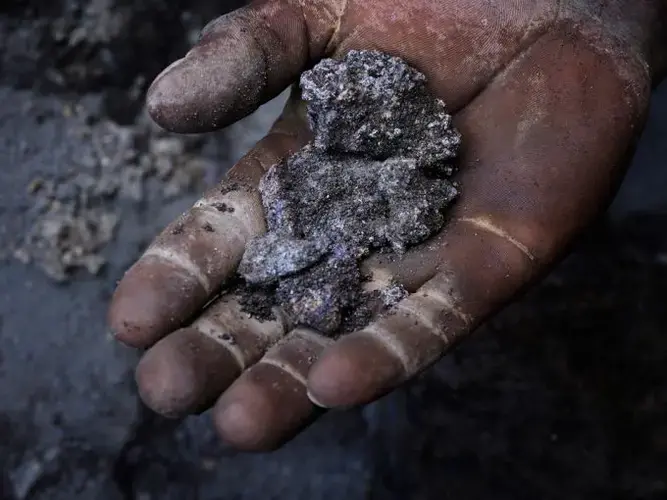 "This is the most dangerous work of all," a miner told me after I left the shaft. He explained that the slag is unstable and that there are no materials to shore up the deep tunnels. Did he worry about being killed? I asked.
Staring blankly at the black tailings beneath his feet, the miner shrugged. A moment later he went back to work, stabbing at the black earth with his spade.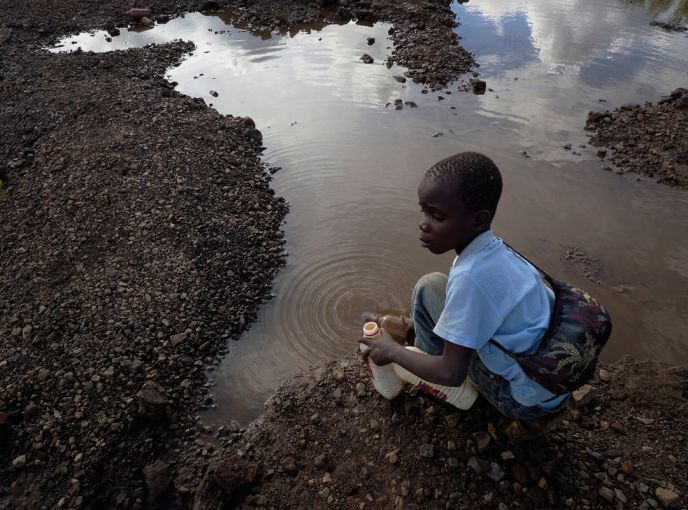 Pulitzer Center grantee Larry C. Price went to Zambia to photograph what might be the world's most...