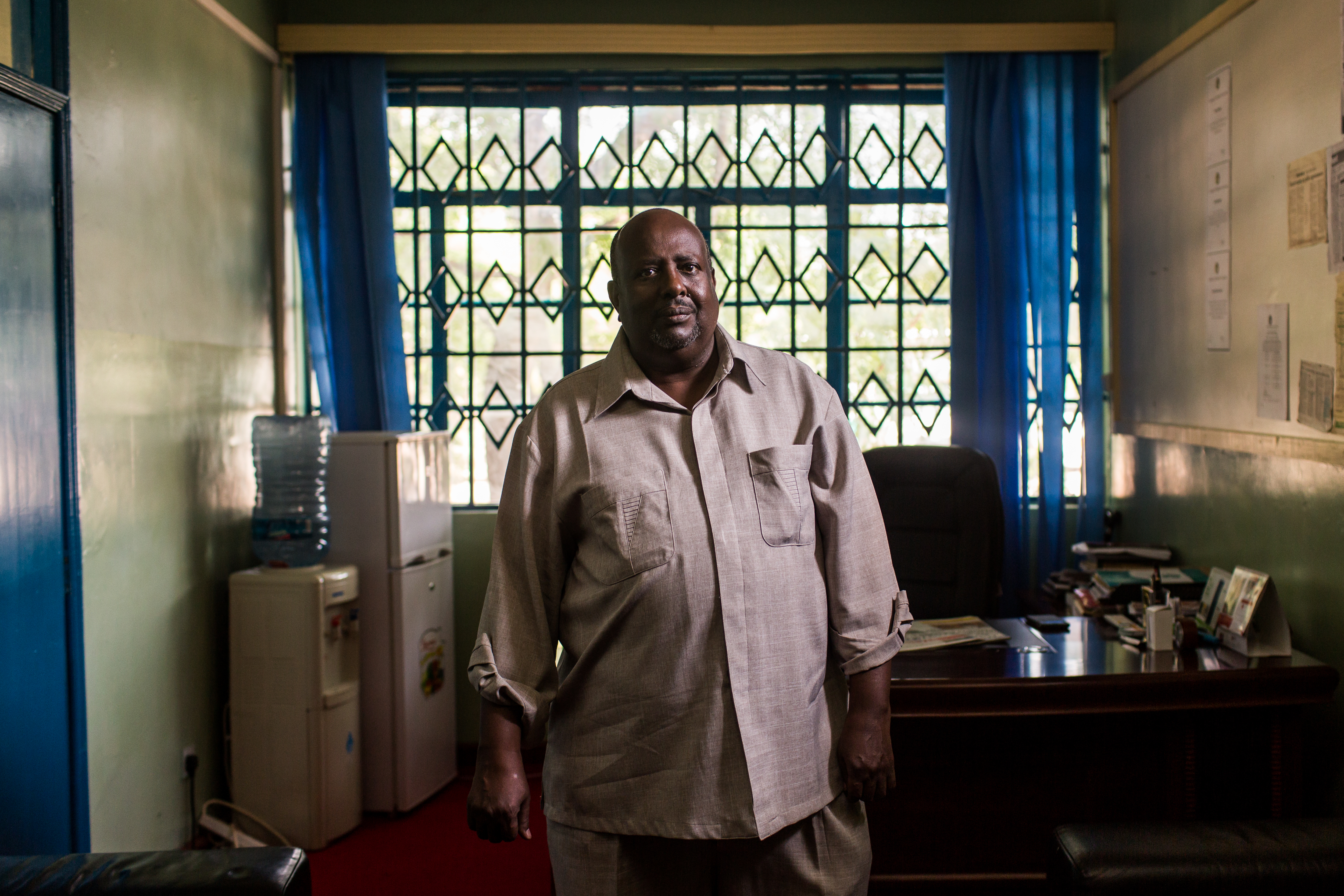 GARISSA, Kenya — When classes resumed on Monday at Garissa University, where the Somalia-based militant group Al Shabab killed 148 people last April, many here saw it as a second chance for the region.
The dormitory where more than 100 students died has been repaired and renamed. A grove of trees was planted on the front lawn in memory of the dead. But bullet holes remain in the building walls and some windows are still shattered. The bulk of the school's remaining 800 students have transferred to another university; none have re-enrolled so far.
The university will never be the same, but that could be a good thing -- some say that since its opening, the university has failed to serve the region as much as it should. When it opened in 2011 after nearly a decade of local campaigning, it was hailed as a sign that Kenya's long marginalized north – where Al Shabab militants posed a growing threat – was finally being connected to the rest of the country.
Decades of government neglect, coupled with a pastoralist lifestyle that makes school attendance erratic, meant northern students lagged their peers. Most students in Kenya's public universities are sponsored by the government and assigned to a university from a pool of potential schools if their grades suffice. But few northerners make the cut: since Garissa opened, it has enrolled only a handful of students from the region.
As such, it missed the point, locals say. Instead of serving the north, which has a large Somali-Kenyan population, it became a temporary stop for non-local students before returning to more prosperous, stable regions.
"It was supposed to promote and educate more students from the area. It's supposed to help the region grow," says Ahmed Osman Warfa, the principal and a native of Wajir, one of the predominantly Somali counties of the northeast.
As former and potential students stay away, Mr. Warfa and his staff see a chance to provide to northerners the educational opportunities the university was supposed to deliver.
The university's "act two" needs to be different, says Hassan Sheikh Ali, a retired education official who helped bring Garissa University into existence. "The university today is a landmark because of the massacre. Let the university be reopened, rebranded, rebalanced to help the locals."
Not making the cut
After the attack, Garissa was taken out of the selection pool last year. The Ministry of Education hasn't announced whether it will be included later this year. Attacks by Al Shabab have declined and Garissa's streets are bustling again, but the perception lingers in the rest of Kenya that Garissa, a few hour's drive from the Somali border, is a dangerous frontier town.
As a result, non-local students are unlikely to voluntarily come here, while those enrolled at Garissa University before the attack aren't required to move back.
"I'm not very happy with the idea [of the university reopening]. The same thing can repeat itself again. There's no assurance of security there," says Margaret Murugi Mbirangu, who appealed for a transfer when she was first assigned to Garissa University in 2014. She is now in her second year at Moi University, Garissa's parent university in Eldoret in western Kenya, and she refuses to return.
"My own bedmate, I lost her, and then I go to sleep in the same place?"
Faced with a student shortage, Warfa is enrolling more privately sponsored students who pay more for tuition. Many are local residents who take classes in the evenings and can get accepted with grades as low as C-.
This bolsters the case for an affirmative action program that would lower the standards for northerners to obtain government sponsorship for this university specifically.
"Absorb these children even with low grades so they feel part and parcel of this country," says Mr. Ali. "Garissa University belongs to the region."
Looking forward
On January 7, a few days after last week's official reopening, 145 students showed up at the university gates, Warfa says – some of them newly registered. Before the attack there were between 60 and 80 non-traditional students, and Warfa hopes to raise that to at least 200 in the coming months. Many take classes in the evenings because they work during the day. Tuition money comes from their families and from local lawmakers. Warfa wants to see county governments sponsor some as well.
"We have to have the [privately sponsored students] program running. Once we have that, we can justify why we're here," he says.
Also on the horizon is a university charter that would make Garissa an independent university, an important step if administrators want to call the shots.
"I'll always remember the students killed under my watch," says Warfa, describing listening to the gunshots from his nearby house as he waited for police and military to arrive at the university. It took more than two hours.
"It's very important that this university remain a beacon of hope," he says. "This is a lifeline for the northern people."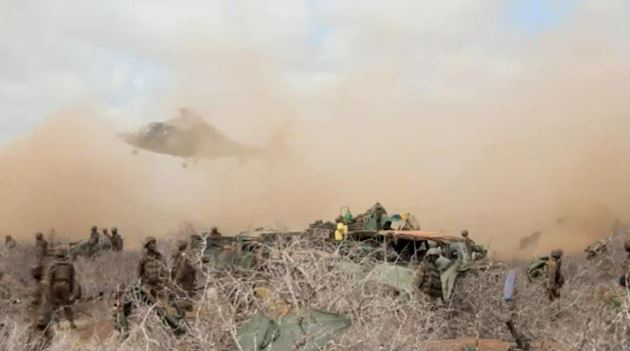 Nick Schifrin and Zach Fannin traveled to Kenya for a PBS NewsHour series on corruption, radical...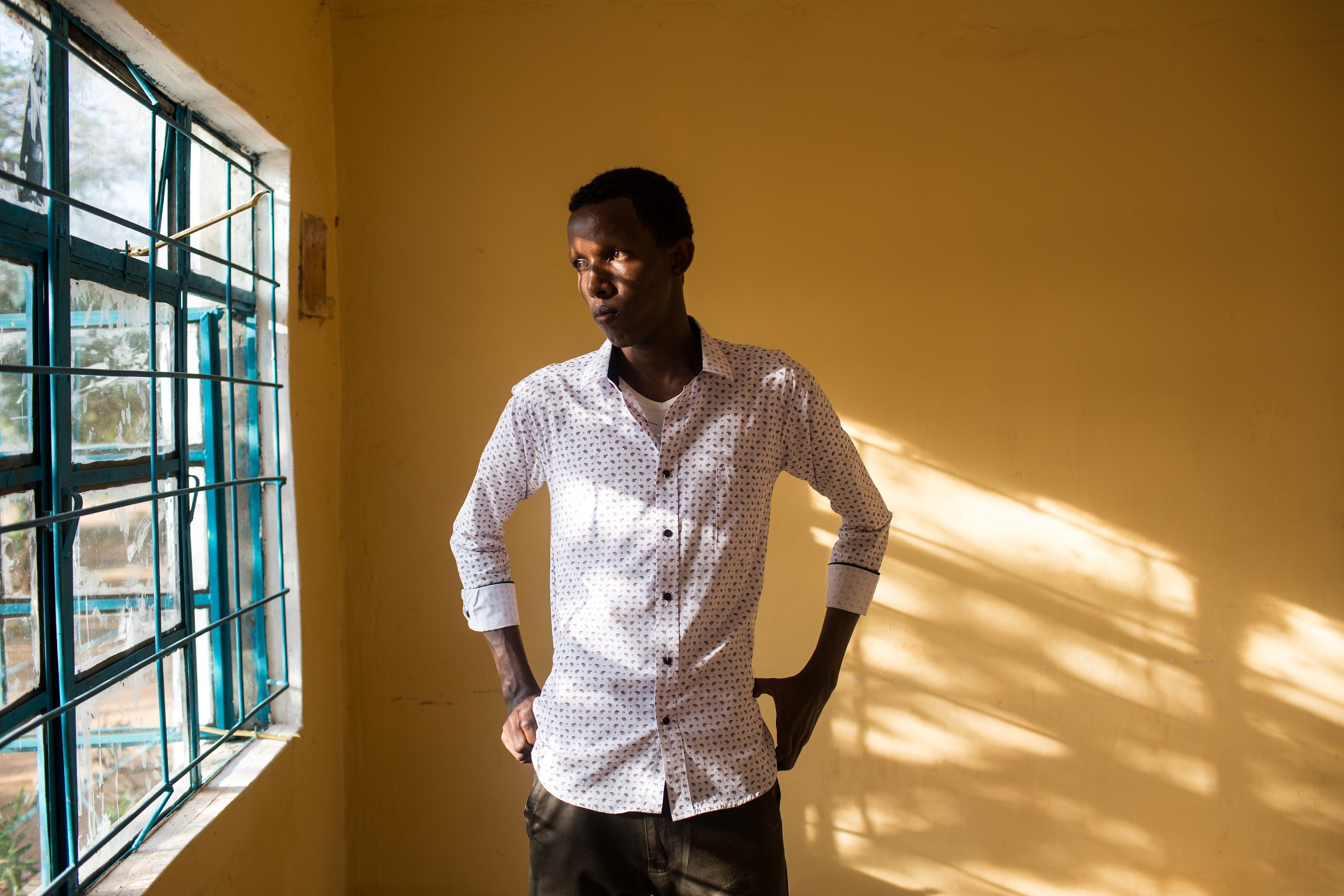 Nairobi-based freelance journalist Ariel Zirulnick discusses her project with photojournalist Will...
RELATED ISSUES