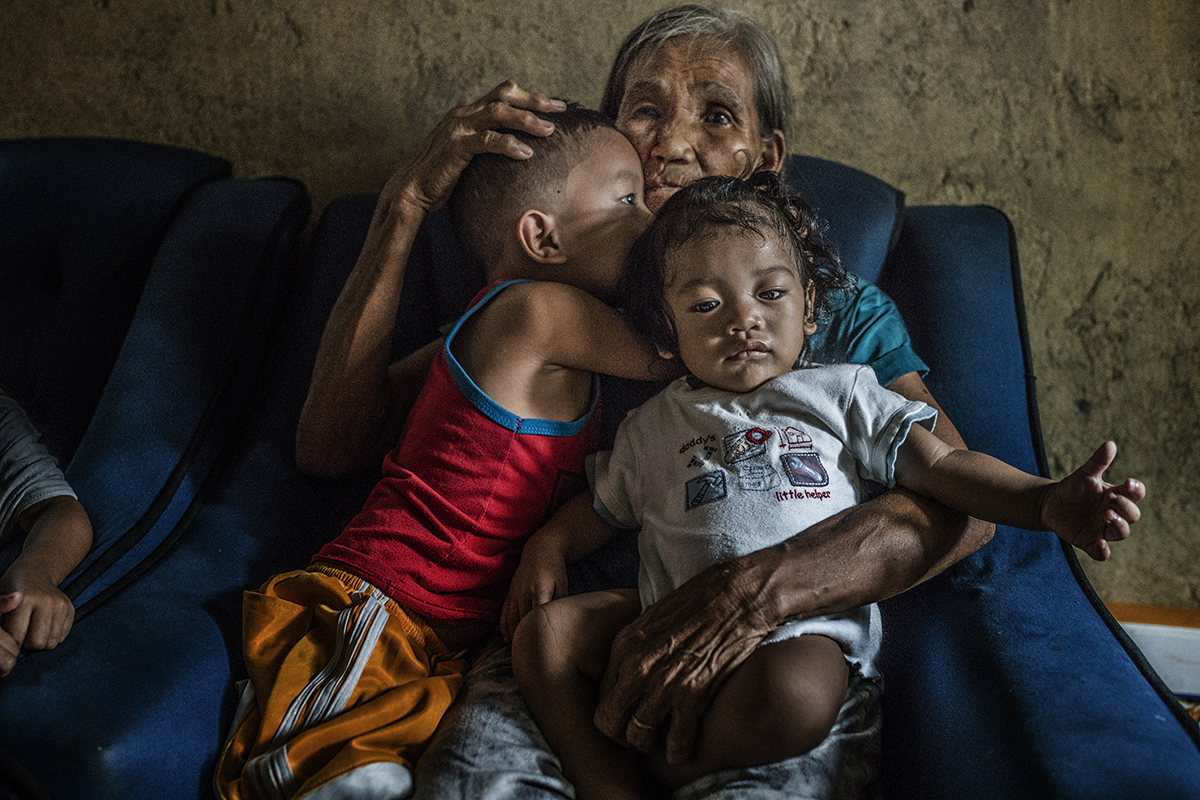 Remy could not bring herself to wash the blood off of the blue stuffed chair where her son, Juan, had had been shot.
"I told him to get away from here. There were so many people getting killed and I was scared something would happen to him," said the 84-year-old, weeping.
Juan didn't want to leave. He was a scavenger like many other people in the part of Payatas where they lived, but he wasn't a drug user or pusher, he told his mother.
But Juan was an obedient son. He was Remy's youngest and rarely did he ever say no to her. So he went off to another part of town, leaving his seven children in Remy's care.
He came back that fateful day in December 2016 to celebrate the birthday of his daughter, Joanne. He wanted to cook the usual birthday fare of spaghetti and Remy went out to buy ketchup.
Juan was cooking when armed masked men barged into their home and sat Juan and his children down in the blue sofa lined against the wall. Kristine,12, instinctively wrapped her arms around her father but one of the men yanked her away and shoved the other children out of the house.
The children heard their 38-year-old father beg for his life before he was shot dead.
More than a month had passed before Remy brought the blue stuffed chair outside her home and hosed it down. Blood mixed with water flowed out and to Remy's old fragile heart, it felt like her son had died all over again.
RELATED ISSUES