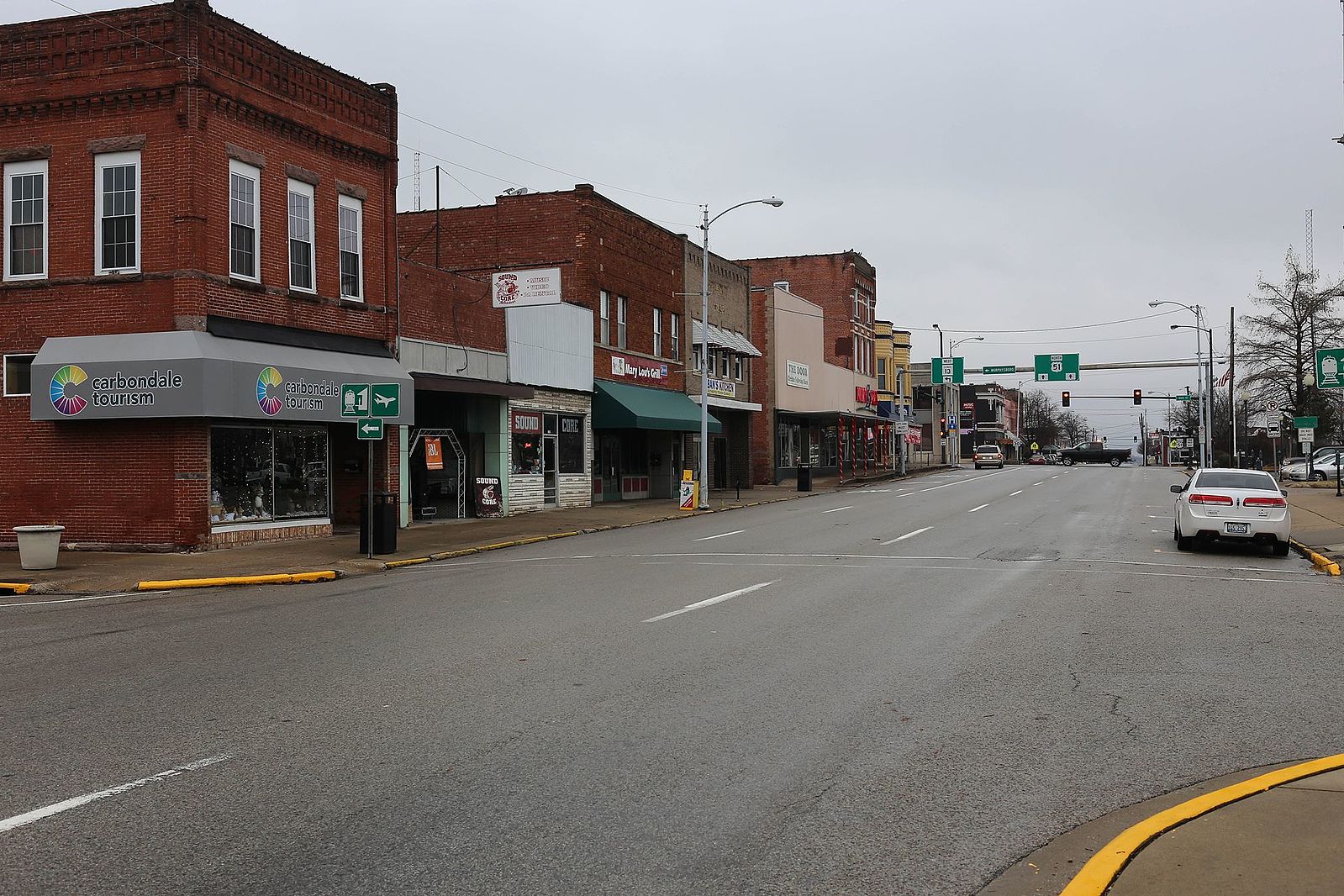 MOUNDS — Willie Eason's deep-seeded roots in education sparked an idea of opening a museum to highlight Southern Illinois' Black heritage in this community of roughly 700 in rural Pulaski County.
Eason is now retired, but was formerly a teacher in the Meridian school district, where he taught for 36 years. Throughout his time as an educator, he said he put on countless exhibits for the students each year during Black History Month.
Once he stepped away from teaching, Eason and his wife, Josie, decided they wanted to continue sharing the contributions of the Black community with the greater public, "above and beyond just the schools," he said. With the help of local organizations, they were able to make their dream a reality in 2008, and the Mounds African American Museum has been sharing history and culture with their neighbors ever since.
As the COVID-19 pandemic has swept across the country, museums and cultural sites in Illinois were shut down in attempts to stymie the spread of the disease. For smaller museums like Willie and Josie's, the restrictions have been a challenge and have put a roadblock in front of their efforts to share important historical and cultural information with their communities.
The museum in Mounds typically sees its largest attendance during the summer months, when there are multiple holidays, family reunions and school gatherings. Additionally, being located in a rural community doesn't drive the same foot traffic that museums may get in other larger communities, but COVID-19 made things different.
"It was bad — we would normally be in the museum and all of a sudden it was gone because we had to close," Eason said. The African American Museum of Southern Illinois, located about 40 miles up the road in Carbondale, faced a similar fate.
Museum president Najjar Abdul-Musawwir said they typically see thousands of visitors throughout the summer months, but they have had their doors temporarily closed and their primary source of income depleted due to COVID-19.
The African American Museum of Southern Illinois doesn't charge an entrance fee as part of their mission to be accessible to the public. Now, they're asking the community for support in keeping the museum afloat through these unusual times.
"We're reaching out to the community to explain the importance of investing into their community," Abdul-Musawwir said. "We all have to contribute to the museum in our own way to be able to keep things going."
The museum in Carbondale has been paying for artifact upkeep and bills through its savings, and at times, even its board members are donating resources to balance operational costs. While they haven't seen the same type of revenue coming in as they did before the pandemic, Abdul-Musawwir said the community has been helpful in giving the help they are able to — no matter how small.
A study conducted by Arts Alliance Illinois, a nonprofit organization looking at the impact of the COVID-19 pandemic on museums, found nearly $14 million has been lost in revenue due to closures; within similar models, an additional $13 million could be lost. The study also estimates nearly $640,000 will be lost in wages due to payroll reductions and the cancellation of about 780 public-facing events due to the virus.
The impact of COVID-19 has been "devastating" on Illinois museums, said Kelly Klobucher, executive director of the Illinois Association of Museums. She said there has been lost revenue, layoffs, and personnel vacancies as museum workers and volunteers who are vulnerable to the virus are not able to return to their posts. But, throughout everything, she has seen "some really heroic efforts to adapt" by the Illinois museum community.
Adapting and informing
As museums and cultural sites look to adapt in a world with COVID-19, Abdul-Musawwir said communities have to understand museums are not a form of entertainment like a dance club or a movie theater.
"We are an educational institution that provides not only the historical realities of the past, (but also) the present and what the future may be," he said. "We also engage in the fine arts, which deals with creative and analytical thinking that comes along with museum displays and exhibitions."
Now, the question Abdul-Musawwir, and museum leaders across the state, ask themselves is how they continue that mission within the current circumstances. "We're able to continue under these circumstances by working with the community who we depend on and who we serve," he said.
Museums have continued to support education, promote culture and the human experience, and give back to their communities. The African American Museum of Southern Illinois holds a swath of programs throughout the year, including educational programs and clothing drives.
"The museum cares about the community and it cares about young people," Abdul-Musawwir said. "We don't want to just talk to the community, we want to give back to the community. We don't just serve adults, we serve families."
In addition to community partnerships, museum leaders have brainstormed ways to continue serving their communities by bringing their exhibits and events to a digital space — including upgrading websites and using online video platforms.
The Smithsonian Institution is providing virtual gallery tours, educational resources and webcasts, while 1,000 other museums from around the world are offering similar programming. Illinois museums have taken a similar stride: the McLean County Museum of History in Bloomington has been spotlighting material from their exhibits on social media and the Naper Settlement in Naperville has used Zoom to connect with their audiences.
Abdul-Musawwir said the African American Museum of Southern Illinois is looking to partner with other cultural institutions to bring similar types of engagement opportunities to Southern Illinois. The goal is to bring the museum's offerings to a virtual space to "continue to have dialogue with the broader community," he said.
The dialogue is important now more than ever after the death of George Floyd, a Black man who died while in the custody of Minneapolis police on Memorial Day. The incident sparked demonstrations across the country calling for an end to police brutality and prejudice toward people of color.
While the national focus has been predominantly on large demonstrations and violent clashes with police from Los Angeles to New York, the protests have taken shape in smaller communities throughout Southern Illinois, including Anna, Benton and Carterville. Even though museums may not always respond to current injustices and national unrest in real time, Abdul-Musawwir said "this is nothing new."
Willie Eason shared similar sentiments and said he's "seen this show before" throughout the years. "We've been fighting racism for over 101 years and violence has been with us for a long, long time and we still haven't solved it," he said.
Historical issues with systemic racism, inequality and prejudice toward the Black community aren't challenges only faced in big cities. They are present throughout the country — including Southern Illinois. Despite the U.S. Supreme Court ending racial segregation in schools in 1954, many schools in the region didn't follow through until nearly a decade later.
A group of 19 members of the Ku Klux Klan held a rally in Benton in 1995. They stood behind shields painted with crosses and beneath Confederate flags on the steps of the Franklin County Courthouse.
"Two Klan members denounced Blacks, Jews, other ethnic groups, and homosexuals, as well as liberal politicians and reporters," according to an Associated Press report on the rally. "They said they support law enforcement, and they offered Bible quotations to support their belief in the superiority of Whites."
Eason made the move to Illinois from Alabama early in his career. He had lived through Southern politicians' fight against federally ordered racial integration in schools during the 1960s, and the 1963 bombing of the 16th Street Baptist Church in Birmingham — an act of white supremacy in which four members of the local Ku Klux Klan chapter planted at least 15 sticks of dynamite at the church, killing four Black girls ranging in age from 11 to 14.
The African American Museums across Southern Illinois have been instrumental in addressing these issues, Abdul-Musawwir said. "I believe that what we're seeing internationally and what we're seeing in Anna and Benton has a lot to do with individuals who have been exposed to good information that is coming out of our museums."
Looking to the future
While there are challenges in being a smaller museum in the age of COVID-19, museum leaders say there have been positives that have come out of the situation.
Abdul-Musawwir, who is also on the Illinois Association of Museums board, said COVID-19 has created increased discussion among museums throughout the state. "We're giving each other advice on how to approach certain things and we find ourselves being more open and having more dialogue."
Moving forward, he said the African Museum of Southern Illinois' board hopes they can come out of the COVID-19 era and move forward toward expanding their museum.
"We're a smaller institution (but) we are no different than the Dusable Museum or the Field Museum or the other museums in Chicago or St. Louis — they were small museums before they became big ones," Abdul-Musawwir said.
The museum is tucked away in the University Mall in Carbondale — a project that first started as a series of pop-up exhibits during Black History Month turned into a semipermanent space in the mall. The pandemic put a pause in the group's fundraising efforts to expand the museum into the old Attucks High School, a historically Black school in Carbondale that was shuttered 57 years ago.
"We're trying to go back into that school to revisit the past (and) to preserve the present history for the future," Abdul-Musawwir said.
Eason said at the end of the day he takes personal satisfaction in sharing the accomplishments of the African American community in Southern Illinois. He said he wants to show his community's children there are positive role models out there: teachers, ministers, doctors, lawyers — people who they could strive to be.
As Illinois on Friday moved into Phase 4 of Gov. J.B. Pritzker's "Restore Illinois" plan in response to the COVID-19 pandemic, museums continue to brainstorm ways to move forward safely. In the newest phase, museums can reopen with no more than 25% occupancy and with interactive exhibits and rides closed, according to state guidelines. Guided tours are limited to 50 people or less.
But in the meantime, the Easons are going to continue their mission of educating and giving back to the community, while "going full force ahead" as the museum opens this weekend in accordance with the state's guidelines.
Abdul-Musawwir shares a similar mindset, and said he and the African American Museum of Southern Illinois board will continue to push forward in keeping the museum afloat by any means necessary. The Carbondale-based museum's board is in the works of developing a reopening plan in line with Phase 4 of the "Restore Illinois" plan.
"We are not planning on closing because we feel that we are a necessity. We are not just an add-on" he said. "We're not just some place you go and hang out and hear some fairy tales of the past – this is about people's lives. We are not going to give up."
This story was produced in partnership with the Pulitzer Center. For more stories about the effect of COVID-19 on museums, please visit the Prairie State Museums Project at PrairieStateMuseumsProject.org.
---
COVID-19 Update: The connection between local and global issues–the Pulitzer Center's long standing mantra–has, sadly, never been more evident. We are uniquely positioned to serve the journalists, news media organizations, schools, and universities we partner with by continuing to advance our core mission: enabling great journalism and education about underreported and systemic issues that resonate now–and continue to have relevance in times ahead. We believe that this is a moment for decisive action. Learn more about the steps we are taking.
RELATED INITIATIVES