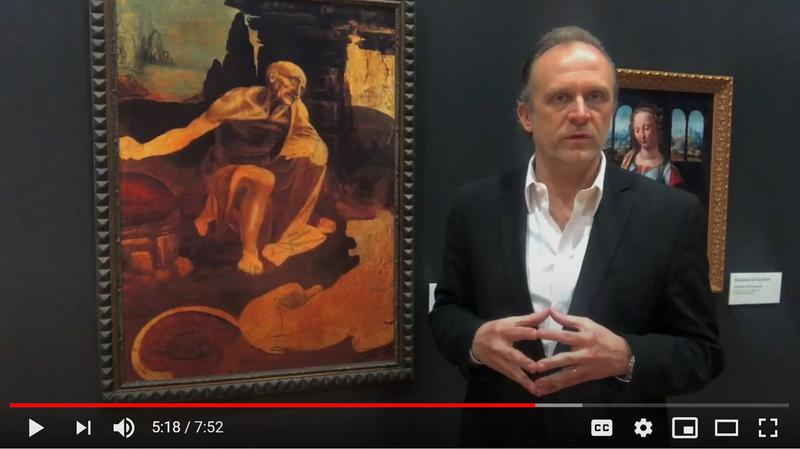 For more stories about the effect of COVID-19 on museums, please visit the Prairie State Museums Project at PrairieStateMuseumsProject.org.
It's a Monday afternoon with nothing to do. Your other plans have been rained out, so you decide to pay a visit to the Peoria Riverfront Museum.
In the exhibition "DaVinci - The Genius," you see one of humanity's greatest minds come to life in working recreations of DaVinci's inventions. 
Moving on, you find yourself gazing at the fossil of a large scorpion-like creature as a curator describes its life swimming through the ancient seas that once covered Illinois hundreds of millions of years ago. 
After checking out a planetarium show, you're just in time to catch a live band play Music Mondays at the Museum.
But you're not actually at the museum - you've been wandering through the digital landscape of the Virtual Museum.
The project officially launched March 19, the day before Gov. J.B. Pritzker's statewide stay-at-home order went into effect, as a way to keep guests in touch with the museum while its doors are closed.
"Inspiration cannot be stopped by this pandemic," said Museum President and CEO John Morris. "We still have to give inspiration."
Shortly after closing its doors, the museum held a full staff meeting to decide how to move forward.
"I think we had 8 or 9 program ideas before the end of that meeting," Morris said. The next week, the Virtual Museum was live. "It was incredible."
Nick Rae is an educator at the museum's Dome Planetarium. But since the museum closed, he's been producing video demonstrations from home in a series called Whiz Bang Science.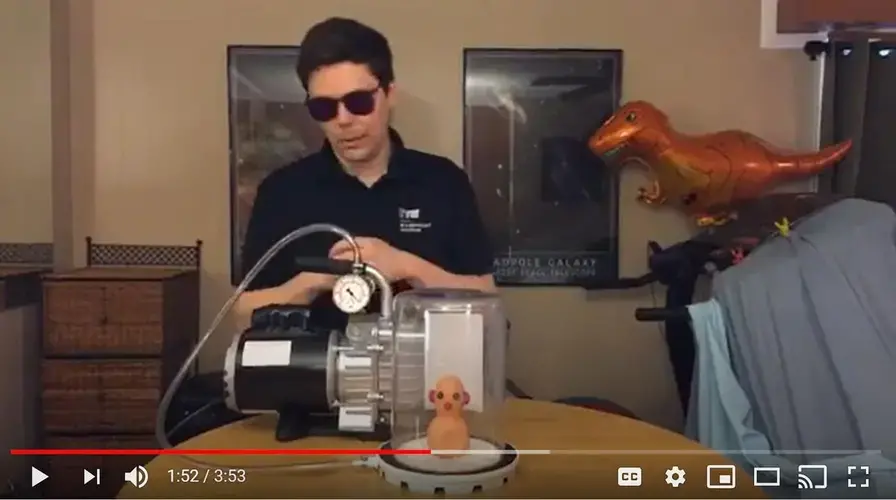 In one episode, Rae demonstrates what would happen if one were to wander into the vacuum of outer space without a spacesuit. Several more videos are dedicated to finding out how liquid nitrogen interacts with everyday objects, from balloons and pennies to flowers and marshmallows.
Chief Curator Bill Conger is responsible for all of the content that's exhibited throughout the museum, from what's hanging on the walls to what's displayed in cases. Throughout the shutdown he's also been responsible for its digital exhibitions, with content that moves beyond what's inside the physical museum.
One episode of a live-broadcast segment called Viewing Room featured a high resolution copy of Giovanni Bellini's "St. Francis in Ecstasy" housed at The Frick Collection in New York City. The episode garnered thousands of views from all over the country.
Overall, Conger said, the Virtual Museum has been "nothing short of a massive success." 
"We've heard such great things, such encouraging words from our own members and donors, but we're also getting so much feedback from people who aren't even in our community," Conger said.
But there's no charge to "enter" the Virtual Museum. And while the museum's staff worked from home to produce fresh content daily for the Virtual Museum, the physical building that normally generates about a fourth of the organization's $5 million annual operating budget has sat empty. No ticket sales at the door, the giant-screen theater or the dome planetarium, and no sales from the gift shop, either.
On Wednesday The Riverfront Museum announced plans to reopen its galleries, theater and planetarium to the public July 1 at 10 a.m. But under new guidelines laid out in phase four of Gov. Pritzker's Restore Illinois plan, which goes into effect tomorrow, they'll have to limit admission to 25% occupancy - meaning revenues will continue to fall under budget. 
"It's going to be a deficit year," Morris said. "There's going to be some difficulty for this museum."
For one, closing the museum meant reshuffling its lineup of summer exhibitions. Staff negotiated with the American Museum of Natural History to have the planned show "Creatures of Light" return in summer 2022. In its place, the museum will give three self-curated shows a longer run.
Conger and a limited staff have been slowly getting shows on the wall over the past few weeks, reworking the museum's gallery spaces to allow for physical distancing. There will be three fresh shows waiting for the public on Wednesday: "The Sculpture of Ronald Bladen: ANGLE/EDGE/PLANE," "Ken Hoffman: 50 Years in Peoria," and "Mangelsen: A Life in the Wild." 
Conger said while he's enjoyed working in the digital realm, it hasn't been the same without the guests.
"We interface with the public directly, and we miss it," he said. "There are people I haven't seen in months who I usually am in proximity to every week or so. This is not good for us, so we're excited to get our people back."
Among the museum's "people" are the thousands of schoolchildren who come through the building every year as part of the Every Student Initiative. Museum staff collaborate with local educators to make sure that when students come on their annual visit, they'll be able to interact with exhibits that help cement what they've learned in the classroom.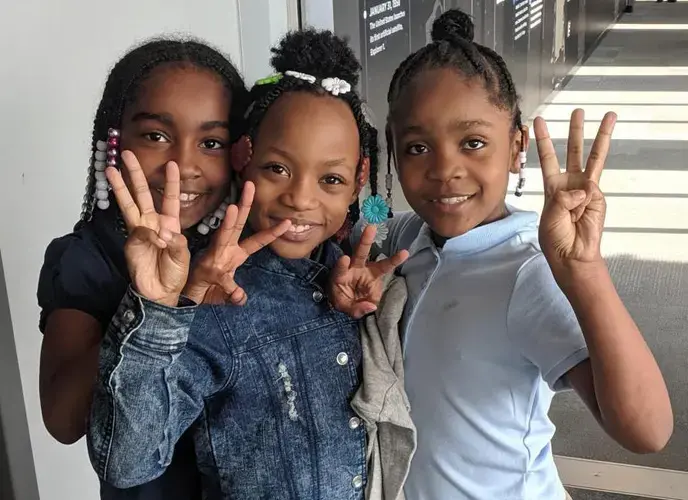 Museum Director of Education & Engagement Barb Dawson said since the museum closed, staff have done their best to keep in touch with students. 
"This summer we created some bags that were called 'Museum Take-Out,' and they were carefully curated bags that had goodies in them that had to do with the four pillars of the museum, which are art, science, history and achievement," said Dawson.
She said even though many students and teachers have used the Virtual Museum as a resource during the pandemic, the bags were an important supplement. "Not all kids have access to the digital world," Dawson said.
Dawson isn't sure whether field trips will resume when the museum opens, either. Instead, they may have to work with teachers to bring students on virtual field trips. Then again, said Dawson, not every student can make it to the physical museum under normal circumstances - another silver lining.
Despite the setbacks, Morris is counting his blessings, too. For one, the museum received assistance through the Payroll Protection Program (PPP), and has held on to all 27 of its full-time staff members through the pandemic. 
"That becomes less common every week, unfortunately," said Kelly Klobucher, Acting Executive Director of the Illinois Association of Museums. Museums responding to the Arts Alliance Illinois COVID-19 Cultural Impact Assessment reported a total of 183 full and part-time employees furloughed or laid off to date, accounting for an estimated $639,200 in lost wages. 
The Riverfront Museum wasn't the only organization that chose to move its operations online amidst the shutdown. 
"A huge percentage of museums have done that nationwide, not just in Illinois," said Klobucher. "What has impressed me so much with the reaction of our museum community to this pandemic is just how quickly they were able to adjust and get everything online...these are projects that ordinarily would have taken 18 months to 2 years to plan, and they did it in a week."
For the Riverfront Museum, after years of strategic planning, most of the infrastructure they'd need was already in place. 
When Morris took on the role of President and CEO three years ago, the museum's board tasked him with finding a way to more fully engage the community in its mission. 
"People are not going to physically come to the museum, no matter how in love with the museum they are, every day of the year," Morris said. "That doesn't mean that every single day of our lives we're not interested in learning something or being inspired or unleashing talent."
With its pervasiveness throughout everyday life, Morris saw digital media as a bridge between the museum and its constituents, establishing connections with those who'd never been to the museum, and building on relationships with those who had.
And so the museum embarked on its "digital initiative," beefing up its social media presence, sending more emails to its members, recording more videos and even live streaming some programs. Little did they know their efforts would perfectly position them to weather a global pandemic. 
Aside from the PPP assistance, and his talented staff, Morris said "the single most important factor in our survivability and adaptability in this covid crisis has been philanthropy."
At the same time they were working on the digital initiative, Morris and his staff and board were working on another transition.
"We were moving away from fundraising events and more toward philanthropic relationships, where people understand our organization relies on and thrives only with investment above and beyond the cost of the transaction of things," he said. 
Morris said a global pandemic is the ultimate test of the strength of an organization's relationships with its constituents. 
"In some ways it's a test you'd never want to take, but we're forced to take it now," Morris said. 
Klobucher agreed small museums without strong community support are those most at risk of permanently closing their doors because of the pandemic.
So, how does the Peoria Riverfront Museum score on this particular test?
Morris said the museum originally set a goal to raise around $440,000 from Visionary Society members by the end of its fiscal year next week. They've well surpassed that goal, raising over $600,000. The museum also just wrapped up its Next Level $300,000 fundraising challenge to help mitigate revenue losses during the shutdown.
Morris said they'll keep the Virtual Museum online even after the physical museum reopens, for the same reasons they embarked on their digital initiative in the first place.
He sees the two components working in tandem: "The online resources will make the in-person experience even more interesting and valuable."
For example, imagine you're planning to come in to the museum to see the new exhibition of works by renowned American wildlife photographer Thomas Mangelsen.
"Would it not be so much more interesting to hear Thomas Mangelsen describing his photographs prior to your visit...and then when you see these striking high resolution images in person?" Morris said. " It's like finally getting to meet the movie star."
Morris is optimistic the museum's supporters will come through for them again when the museum reopens Wednesday.
"Pandemic or not, inspiration is still necessary, and that's why our museum will continue to be necessary and meaningful."
Beginning Wednesday July 1, the Peoria Riverfront Museum is open 10 a.m. to 5 p.m. Tuesday through Saturday, with timed tickets and member reservations available on the museum's website.
---
COVID-19 Update: The connection between local and global issues–the Pulitzer Center's long standing mantra–has, sadly, never been more evident. We are uniquely positioned to serve the journalists, news media organizations, schools, and universities we partner with by continuing to advance our core mission: enabling great journalism and education about underreported and systemic issues that resonate now–and continue to have relevance in times ahead. We believe that this is a moment for decisive action. Learn more about the steps we are taking.
RELATED ISSUES

Issue
Bringing Stories Home
Bringing Stories Home

COVID-19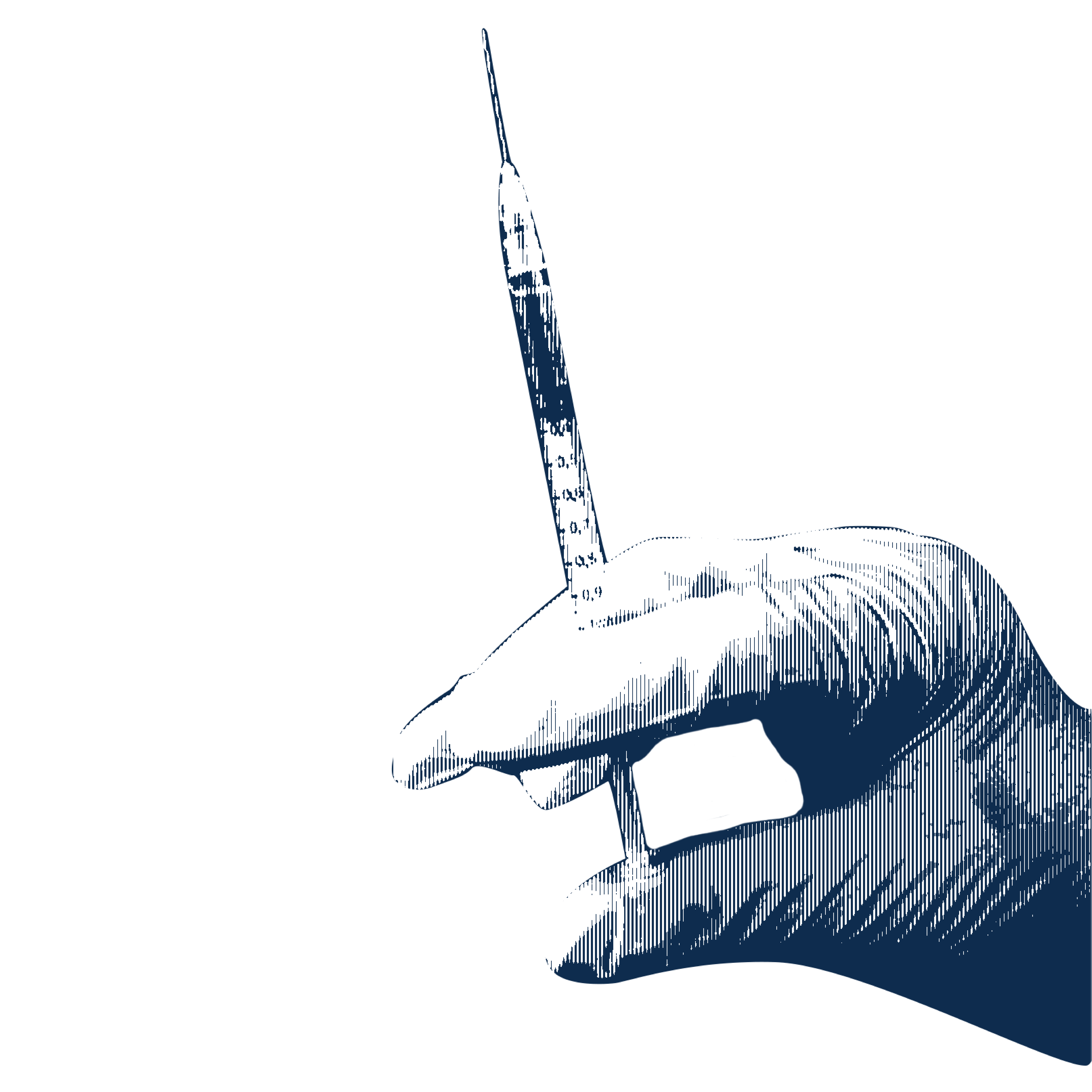 Health
RELATED INITIATIVES