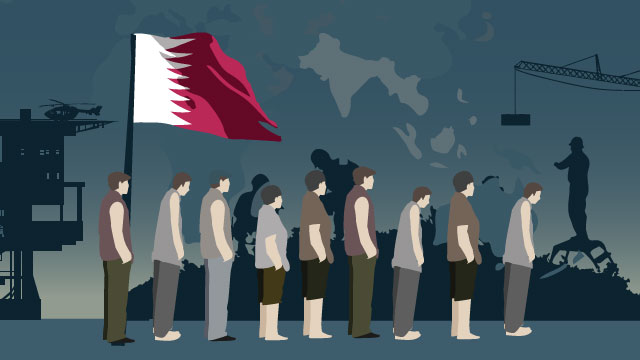 MANILA, Philippines – When Qatar won the bid to host the 2022 FIFA World Cup, it started a race against time to build stadiums, hotels, ports and mass transport systems to accommodate the millions of football fans who would come to the country for the games.
According to 2013 reports, the Qatari government budgeted $200 billion to prepare for the World Cup. FIFA 2022 in Qatar has sparked one of the biggest construction booms in modern-day history.
Importing foreign manpower was the only way Qatar could meet its massive infrastructure requirements in time for the games.
Even before the building boom was spurred by the FIFA contract, labor rights groups were already critical of Qatar's labor practices pockmarked by unpaid wages, dangerous working conditions, and sub-standard living arrangements for foreign workers.
"FIFA only magnified these unfair labor practices," said Fabien Goa, Refugee and Migrant Rights officer of Amnesty International.
Here's a snapshot of Qatar's labor conditions and some of the issues migrant workers face.