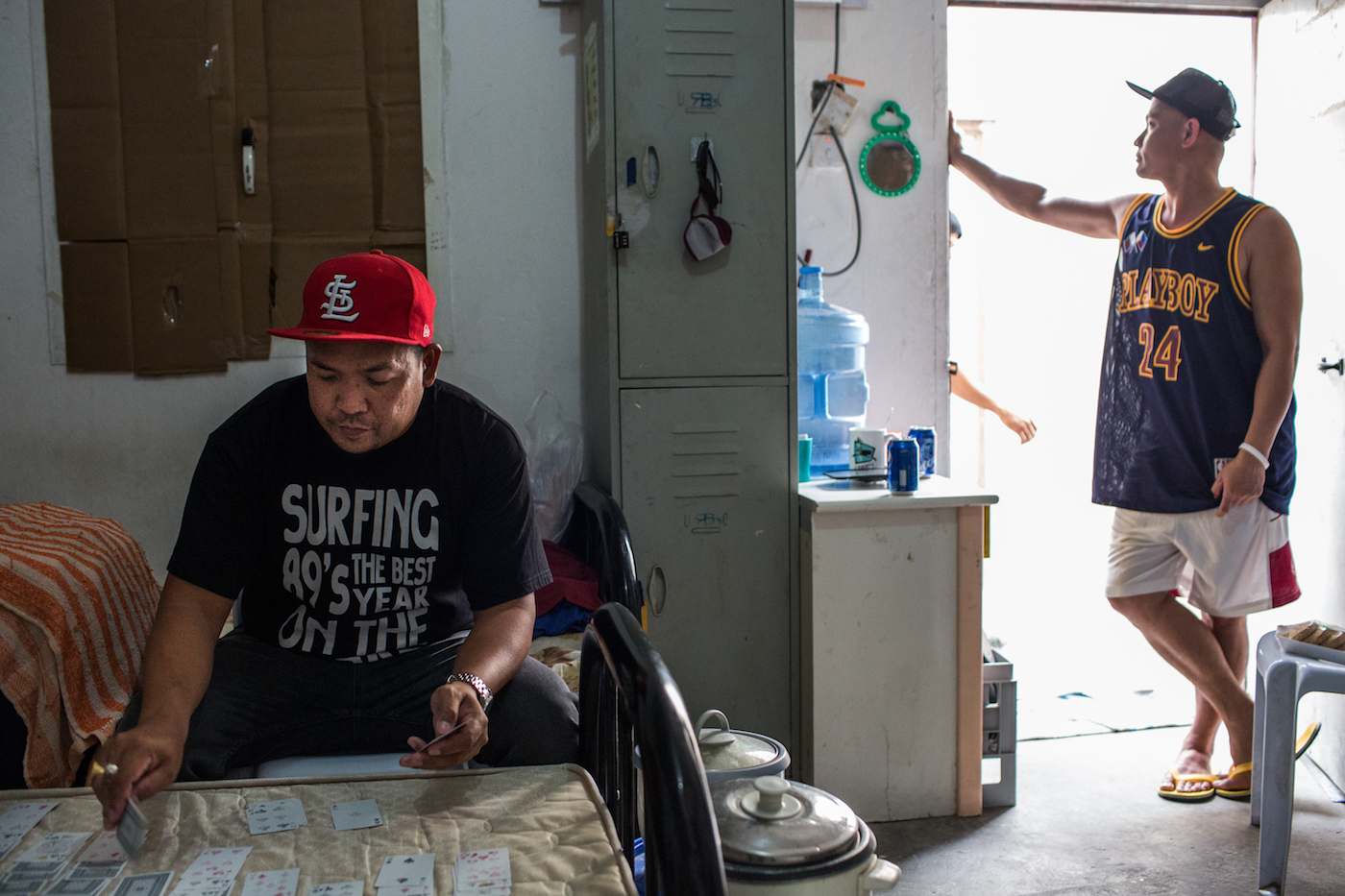 DOHA, Qatar – It is the usual Sunday work day and the construction sites that mark the city landscape are a whir of activity. Cranes lift massive steel bars and men in blue overalls and yellow helmets weld, pound, and drill layers of steel and concrete until they become a skyscraper, a high-rise condominium or a stadium.
But in a labor camp about 9 miles away from the Doha city center, it feels more like a typical languid Sunday. Here, there are no skyscrapers. The terrain is flat and dusty, the days are slow and there is not much work getting done.
Romeo, a 38-year-old Filipino electrician spends most of the day strumming a guitar or playing solitaire with a card deck with colors so faded, they almost look like blank white boards of paper.
Romeo is among the 19 Filipino and 13 Nepalese employees of MegaTec, a company that subcontracts mechanical and engineering work to construction companies. They resigned last January 2017 after months of not receiving their wages.
"It's so hard. Sometimes they pay us, sometimes they don't. The reason that they give us is that they have no money. How is that possible? Are we supposed to leave it at that – they have no money?" said Romeo, speaking in a mixture of Filipino and English.
Romeo and other workers who resigned could no longer depend on MegaTec to regularly compensate them for their work and they grew tired of the company's broken promises.
Now, the men just want their back pay and go home.
Romeo, who is acting as unofficial representative of the group, said that on average, MegaTec owes the workers about 4 months of back wages amounting to about QAR1,500 (P19,000) per month or a total of about QAR6,000 (P78,000).
Since they resigned in January, the men have had no source of income and depend on food donations and contributions from the Philippine embassy and other kind-hearted Filipinos for their everyday needs. But since the camp is quite far from the Doha city center and not easily accessible by taxi, the contributions have dwindled and are now few and far between.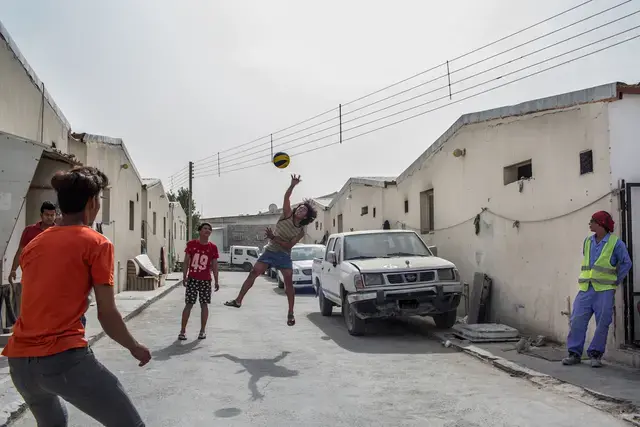 Once, MegaTec gave the workers a food allowance of QAR 200 (P2,600).
Rappler reached out to MegaTec in their Doha office for comment but a representative said that the company was not allowed to speak about the ongoing labor dispute.
The POLO-OWWA in Doha has been assisting the workers by providing legal guidance in the filing of their complaint.
Data provided by the POLO-OWWA shows that they were able to assist a total of 24 Filipino workers in September last year and again in May this year. "These workers were all able to get their back wages and gratuity payments and are now back in the Philippines. We will continue to provide assistance to the remaining workers here in Doha," David Des Dicang, labor attaché for the POLO-OWWA office in Doha, said.
Unpaid wages
"Three things have happened here. One, the workers cannot go home because they are waiting for their back wages. They cannot look for work (with another company) because their pataka or Qatar IDs have already expired," said Noel Tolentino, program manager for labor rights advocacy group Migrante International.
Going back home is not an option because under the kafala system, an exit permit from an employer is needed for a worker to leave the country. However, an employer will not issue an exit permit while there is an ongoing labor dispute.
"There are many companies who are not paying their employees on time or not paying them at all. MegaTec is just one example," said Tolentino.
By Migrante International's account, there are more than 100 Filipino, Nepalese, and Indian MegaTec employees who have not received their wages.
Some have resigned while others, housed in another part of Labor City, continue to work in the hopes that the company will, at some point, pay them their back wages and start paying them on time.
Those who have resigned are caught between the proverbial rock and a hard place. They can wait it out in the hopes that their labor dispute will be resolved. But because they no longer have the necessary work permits, they cannot work for another company. Another option is simply giving up on the case and going home.
Going home would mean giving up back wages and their gratuity, a lump sum amount paid out to an employee at the end of his employment period.
For his 5 years in the company, Romeo estimates he is entitled to a gratuity of about QAR7,000 (P91,000). Combined with his back pay of 4 months, he says he should receive about P169,000.
"Others who have worked in the company longer than I have stand to get an even bigger gratuity. It would be a waste to let that go," explained Romeo.
Overall, Filipinos are the 4th largest group of foreign workers in Qatar. The country also has the 4th biggest Filipino population in the Middle East, next only to Saudi Arabia, UAE, and Kuwait, according to 2015 data from the Philippine Statistics Authority.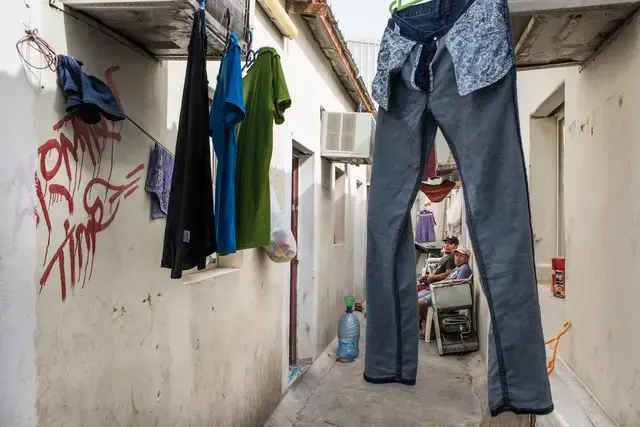 Pay when paid
According to UK-based NGO Engineers Against Poverty, it is normal practice in Qatar for principal contractors to pay sub-contractors like MegaTec only when they are paid by their clients.
The practice is often referred to as "pay when paid".
According to an Engineers Against Poverty 2014 report: "Most sub-contractors don't have access to working capital and cannot pay their workers until they themselves get paid."
Workers, who are at the bottom of the sub-contracting labor chain, suffer the most.
When it was chosen to host the FIFA World Cup in 2022, Qatar earned the title of being the first Arab country to host FIFA games. The awarding also came with a race against time to build stadiums, hotels, and mass transport systems to accommodate tourists who will be flocking in to watch the games.
In 2013, as construction on the FIFA 2022 stadiums began, Amnesty International (AI) released a report that documented a list of abuses against migrant workers – non-payment of wages, dangerous working conditions, and sub-standard living accommodations.
"Researchers also met dozens of construction workers who were prevented from leaving the country for many months by their employers – leaving them trapped in Qatar with no way out," read the AI report.
Diplomatic fall out with neighbors
Adding to the mounting economic pressures the country is facing is Qatar's fall out with its Gulf neighbors over allegations of funding terrorism.
International law expert Richard Heydarian has long warned that the Persian Gulf region will become increasingly unstable and inhospitable for Filipino Overseas Workers (OFWs).
"The latest diplomatic spat in the Persian Gulf is going to be worrying for our OFWs in Qatar, unless a political compromise is arranged between Doha and Riyadh soonest. Food prices, airline costs, and employment opportunities could all get affected. If this goes on for months, Qatar's economy could reach a standstill," wrote Heydarian in a Facebook post.
Access to Qatar via land, sea, and air has already been blocked, adding to the anxiety that much needed construction materials will not be able to enter the country.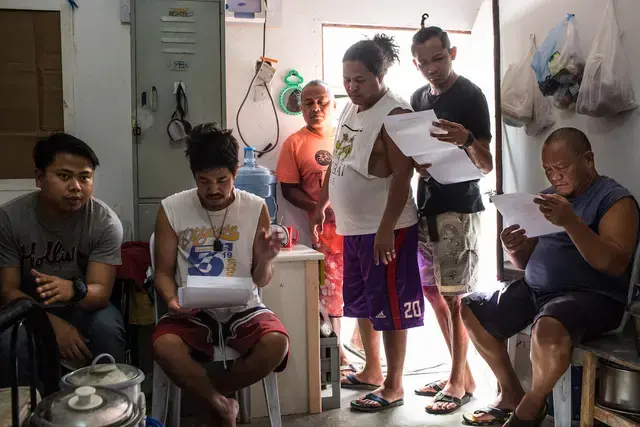 Labor violations
After a visit to Qatar in March 2016, an International Labor Organization (ILO) delegation reported that some migrant workers were stranded for months without pay and stripped of their passports.
In a report released by The Guardian, the ILO gave the Gulf state 12 months to end "migrant worker slavery" or face a possible investigation by the United Nations Commission of Inquiry.
Labor experts say that the commission can work to pressure countries to comply with international treaties that set standards for work conditions.
Right about the time that the deadline was coming up, the ILO deferred the decision to call for a Commission of Inquiry on Qatar until November this year to allow the Qatari government to provide additional information on its progress in reforming its labor and migration policies.
A law that outlined the establishment of a Workers' Dispute Resolution Committee was one of the policy reforms initiated by the Qatari government. "This (the committee) will resolve labor disputes in 21 days. This is a very welcome development," said Dicang.
The law was announced in October 2016 but an issuance of guidelines for the implementation is still pending.
For the workers stranded in the labor camps, reforms and resolutions cannot come fast enough.