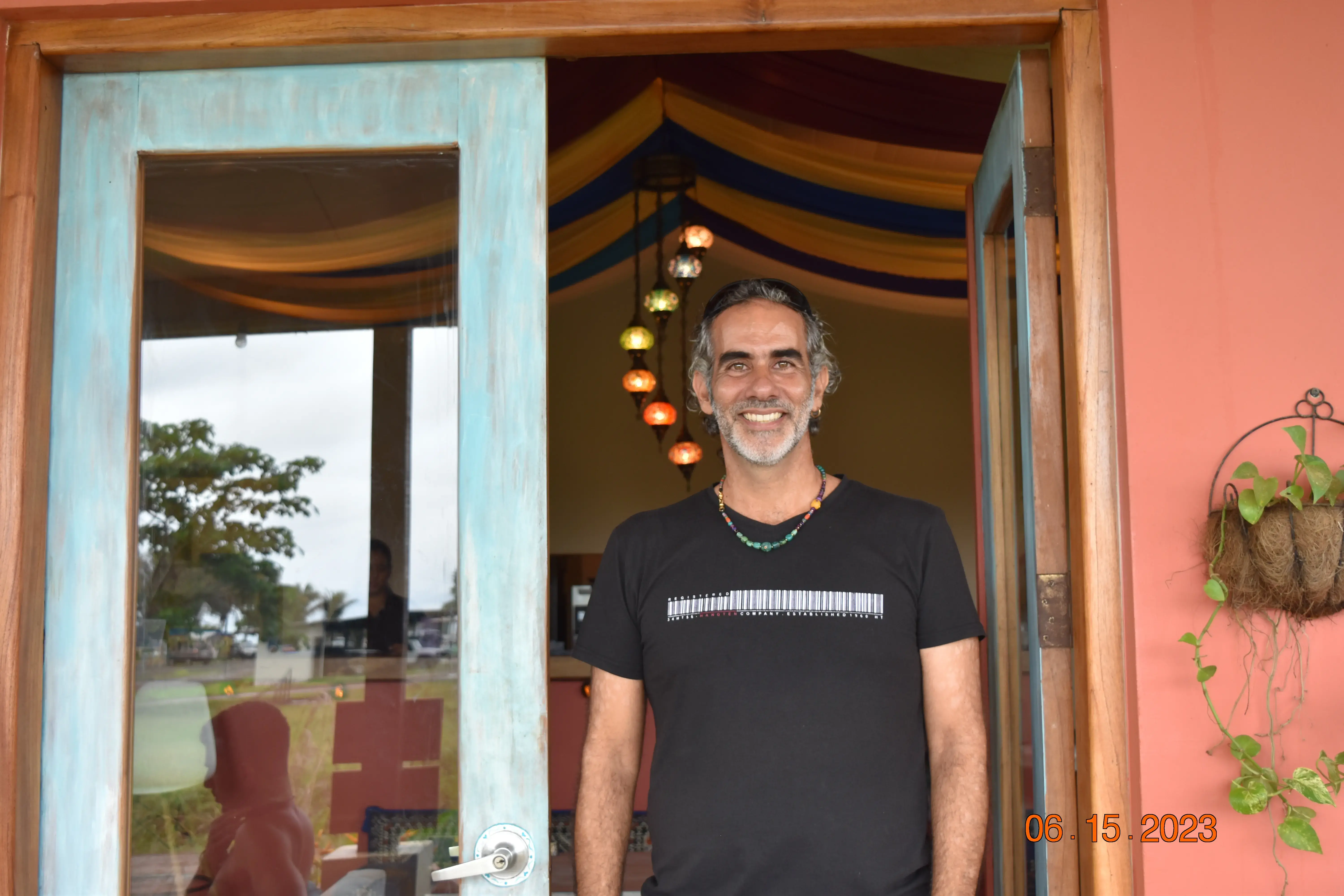 Every Friday afternoon, I walked from my hostel down the main road to La Hummuseria, my favorite spot in Playa Venao. It's a vibrant fusion restaurant, blending cultures as it serves Israeli food with a Panamanian twist.
The restaurant's walls are adorned with glowing hanging lamps, and the floors are covered with thick woven mats and colorful patterned cushions. It's always filled with big groups squeezed into artisanal wooden tables and seated cross-legged on the burgundy floor cushions. They pass around huge baskets of pita and dig into platters of family-style food. 
The fact that a rural Panamanian town has a thriving Middle Eastern restaurant scene is surprising at first. But it shows just how rapidly the landscape of Playa Venao is changing—the ratio of foreigners to Panamanians increases every year, ushering in new cultures, food, and traditions. But it also brings, as I'd soon learn, profound tension. 
---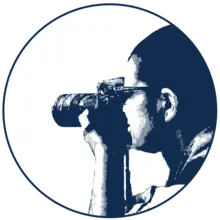 As a nonprofit journalism organization, we depend on your support to fund more than 170 reporting projects every year on critical global and local issues. Donate any amount today to become a Pulitzer Center Champion and receive exclusive benefits!
---
The name of the restaurant itself reflects the complex cultural identity of Playa Venao. In Spanish the suffix "eria" roughly translates to "the place for." For instance, panaderia means the place for bread (a bakery) and lavanderia means the place for laundry (a laundromat). 
This makes La Hummuseria Playa Venao's place for hummus. And unsurprisingly, hummus is the restaurant's specialty. 
"In Israel it's very common to call your place Hummus-ia," restaurant owner Gilad Sivan said. "Hummus-ia is the equivalent to Hummus-eria in Hebrew. So, it was really natural for us to call it Hummuseria to blend and fuse the names to make it one." 
Food is one way that people seek to make sense of Playa Venao's complexities and grapple with their own cultural identity.  
For Sivan, the restaurant helps him feel connected with home. Sivan and his wife are from Israel, but his young children have spent the majority of their lives in Panama. He told me that he speaks mostly Hebrew to keep the language alive. However, keeping his children connected to Israeli culture and traditions is more complicated. Food helps him with that. 
But perhaps the bigger question is what Playa Venao's growth means for locals who have lived in the area for generations. I found that food is central to that equation. 
One day I was sitting in La Hummuseria when I was approached by a man in his 30s. He had come to the restaurant with a group laughing and bantering in Spanish. But when he saw me, he stopped. His eyes widened with awe and intrigue. 
¿Eres tú la chica que está trabajando en el proyecto de escritura sobre Playa Venao?—Are you the girl who's working on the writing project about Playa Venao? 
Before I could even say yes, he started talking. He spoke about how the growing number of foreigners in Playa Venao has left Panamanians behind. He said that shops and restaurants owned by foreigners notoriously underpay local workers. It took him four job switches before he found a place that treated him fairly. He added that the massive wealth disparity between extranjeros (foreigners) and nosotros (us) has further fueled resentment among locals.  
This highlighted the complex underbelly of Playa Venao's development. This would not be the last time that I was approached by a stranger on the street who wanted to share their perspective.  
The phrase "Venao Life" is quintessential around town. It's the idea that in Playa Venao, life by the beach is always carefree. It's clear that the foreigners in Venao get a slice of that life, but the story for local Panamanians is far more complicated. 
For this man and his friends, one form of protest is through food. They go out of their way to buy food from the local empanada stand and arroz con pollo shack on the beach. He said that they are frequenters of La Hummuseria since it's one of the few foreign-owned restaurants that treats local workers well. 
After this day I began to see Playa Venao's food scene from a new lens. In a landscape filled with food, if you look closely, you can tell which places are supported by locals.  
In the hierarchy of power in Playa Venao, local Panamanians often feel that they lack the influence and financial means to shape the town's future. But when it comes to food, they stick together in solidarity to leave their mark and make their beliefs known. To eat is to fight for Playa Venao's core identity.
RELATED ISSUES

Food

Issue
Land and Property Rights
Land and Property Rights

Issue
Migration and Refugees
Migration and Refugees