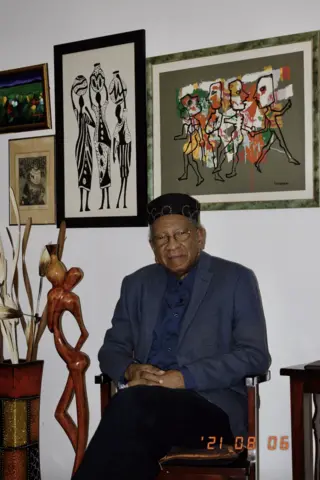 Gerardo Maloney, 76, has lived a thousand lives: father, son, professor, poet, author, state TV personality, and former ambassador to Trinidad. Maloney is the son of Bajan Panama Canal workers who, like my great-grandparents, didn't speak a lick of Spanish. However, his professional and national fealty to Panama grew under the regime of Gen. Omar Torrijos, the commander of the Panamanian National Guard, which took place from 1968 to 1981.
Maloney and I sat in his living room, a space overflowing with Pan-African artifacts collected from Ecuador, the United States, and places in between. Under his black and silver sequenced kufi and gray hair sits a repository of Afro-Latin culture, politics, and some memories we'll have to read in his autobiography.
Black nationalism, politics, and cultural expressions came easily during our conversation, but the U.S. invasion of 1989 triggered painful memories.
"I was here," he said.
His eyes glossed over, and all he could express was that "there were signs." Before the invasion, Maloney's poem "Este Pais" ["This Country"] was broadcast on state television to build nationalistic feelings.
During my first week in Panama, I took a day trip from Villa Caceres to Casco Viejo, the historical seat of the Panamanian oligarchy, passing through neighborhoods that the U.S. 82nd Airborne Division and other military personnel bombed and raided during the invasion. 
I entered on foot from the Arrabal and was struck immediately by elitism: pristine Catholic churches, foreign embassies, and the home of the musician Rubén Blades. 
When I arrived at Independence Square, I ran into a West Indian guide hustling tours around Casco Viejo. After 10 minutes of berating my lack of ease in speaking Spanish and checking to see if he knew any of my uncles, he said, "I lost the love of my life, and I am a refugee." He was one of 18,000 people displaced by the war. 
On December 20, 1989, 9,000 U.S. troops slipped into Panama shortly after midnight, joining 12,000 forces to capture Manuel Noriega, de facto Panamanian leader, former CIA informant, and international drug trafficker. The U.S. military failed to prepare civilians for the bombardment, taking the lives of thousands in El Chorrillo. By 6:30 a.m., residents heard walkie-talkie chatter from the U.S. military personnel coordinating fires to bring the rest of the neighborhood to the ground.
Moving into the daylight, people throughout the country had no idea what had happened downtown just hours before. In Villa Caceres, you could not hear the bombing. 
That morning, my father put on his uniform, pressed and starched the night before, ready to go to school. "I walked out of the house and the vecina [neighbor] had on her radio. She yelled out, 'Get back in the house, the U.S. invaded.' I didn't even know what was going on," he said.
Official reports noted that 314 Panamanian Defense Force (PDF) fighters were killed, and 200 Panamanian civilians died. However, when U.S. Attorney General Ramsey Clark visited in January 1990, on-the-ground organizations gave him estimates of between 4,000 and 7,000 people who might have been killed. (These estimates were not documented.)
It is still unknown how many Panamanians died, as the official reports discounted the fallen civilians of El Chorillo, people killed in the following raids, and kinfolk dumped in unmarked mass graves on U.S. military bases. However, the U.S. Department of Defense reported an exact 23 deaths of American soldiers.
The battle raged on for over a month, displacing survivors of the attack. Families lived in 8-by-10 foot canvas-walled cubicles in U.S. Southern Command-controlled refugee camps with limited food, access to information, and education—and without a clue whether their loved ones were dead or alive in captivity.
Despite the continuing cry for international accountability from the U.S., no administration has come forth to offer reparations to this day—even after 272 petitioners came together to reach a "friendly settlement" with the United States via the Inter-American Commission on Human Rights in 2018.
A 2018 Inter-American Commission on Human Rights report states that, "Under international law and current international practice, there is no obligation to pay compensation to Panamanian civilians who sustained injuries, death or material losses, when they were unintended and arose from resorting, legitimately and not indiscriminately, to the use and exercise of armed combat." 
Over 30 years later, many Panamanians say that the U.S. invasion of Panama was a step towards restoring control to the elite—the power they said Torrijos and Manuel Antonio Noriega, Panama's ruler from 1983 to 1989, removed from their seat in Casco Viejo. Though the two men were not the same, poor people—the Arrabal—paid the price each time. 
The U.S. government started a "real war" to restore democracy on the isthmus and end drug trafficking in government, yet succeeding President Guillermo Endarra continued the practice. 
Today, Panamanians look at the Miami-like skyline of empty buildings constructed with laundered drug money—a practice the invasion was intended to stop. For Panamanians still recovering from war trauma, these justifications look like excuses to control the sovereignty of Latin America or maintain imperialism.
From statelessness to indiscriminate persecution, my tour guide's story illustrated the plight of West Indians who have been fighting xenophobia and imperialism in every generation. Afro-Antilleans experienced xenophobia in Panama-proper and Jim Crow on the U.S.-occupied Canal Zone as semi-colonial subjects.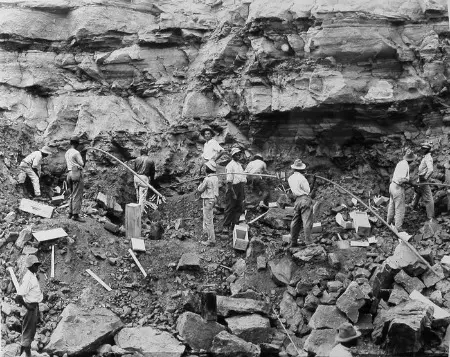 The U.S. military occupied the Canal Zone since 1903 with the Hay-Herran Treaty brokered with Colombia while Panama was still a province. When Colombia refused to ratify the treaty, the U.S. stepped in to aid the Panamanian independence movement—led by elite families and shareholders in the Panama Canal Company—resulting in an independent Panama in November of the same year. 
With an independent Panama, the Hay-Bunau-Varilla Treaty gave the United States permanent rights to the canal and eminent domain in Panama City. This deal was brokered by Ambassador Phillippe-Jean Bunau-Varilla, a French businessman who never returned to the isthmus afterward. The canal was financed in the interest of quickly mobilizing the U.S. Navy into the Atlantic or Pacific Oceans, especially after the Spanish American War made the U.S. the new imperial power around the world. 
This agreement favored families of the Panamanian elite—tying their businesses closer to the financial and imperial reputation of the U.S.—and it introduced a majority English-speaking Afro-Caribbean labor force to the country, who would serve as scapegoats for the rising economic inequity. 
According to a 1906 Service Contract preserved at the Afro-Antillean Museum in Panama, West Indian workers on the canal, along with African American, Chinese, and Indian laborers, received 10 cents an hour, while white U.S. personnel made 30 cents—an increase of 200 percent. This practice of income inequality is referred to as the gold and silver rolls.
Torrijos' leadership finally presented Black people with an opportunity to positively affect over 60 years of U.S. and elite control. 
"The previous governments only catered to the white elites," said Melva Lowe de Goodin, author, professor, and treasurer of the Society of Friends to the Afro-Antillean Museum (SAMAAP). Lowe de Goodin echoed the sentiments of Torrijos and her husband, Orville Goodin, who returned to Panama from New York to be the change his ancestors died for. He was to serve as Minister of Economics and Finance under the civilian president in 1988.
The "Torrijos process" made it possible for Black people to have access to university-level education, said Maloney, who spent his career documenting the history of Afro-Antilleans in the isthmus. 
Maloney said that Torrijos and his Democratic Revolutionary Party (PRD) "represented the Arrabal, the Blacks, and mestizos."
"The most Black ministers have been in the PRD government," he said. "The Black generation that has been very nationalistic has found an important space in the PRD party because of the Torrijos process." 
The Torrijos-Carter agreement to return the canal to Panama further proved to Black Panamanians that the labor of their elders and ancestors would not be further exploited by the United States. To Panamanians, Torrijos was a revolutionary leader who offered a country that did not rely on anti-Black xenophobia and mestizaje [of mixed race] for an autonomous national identity.
Waiting for succession after Torrijos' suspicious death in 1981 was PDF colonel and paid CIA informant Manuel Noriega. Noriega and President George H.W. Bush met on several occasions, despite the CIA's knowledge of Noriega's drug trafficking business. They organized intelligence on communist affairs in Nicaragua and even trained the Contras in Panama along with the PDF and U.S. military. Noriega was the Southern Command's eyes in the region.
In 1983, when Noriega decided to organize a meeting of Latin American states for the Contadora Peace Talks without U.S. consent, his drug crimes and human rights violations became a reason to boost surveillance on the isthmus. This retaliation heightened his national fascist movement, raising tensions and a call for democracy, especially among the youth.
My aunt, Jiovana Ward, barely out of her teenage years, recounts "a change in life," from joking in Spanglish on the streets with her friends after school to coming straight home. "Noriega had no politics; he was a gangster," she said. "We had to hide pictures of my uncle in his military uniform. We were afraid the Batallon Diginidad would raid our house and, you know…" 
Nationalism reflected an anti-American sentiment and indiscriminately singled out Afro-Antillean Panamanians for their generational preservation of English-speaking and family ties to the U.S. military via the canal—scapegoats for national economic issues once again.
The response to heightened PDF control was a threat to the U.S. investments in the Panama Canal, so on March 4, 1988, the United States froze all Panamanian government assets. This was to the detriment of the Arrabal. 
The leftover Torrijos government still had the revolutionary interest of the population at heart. Former Minister Orville Goodin developed a new monetary system to ensure workers could cash their checks after work that day.
Looking around the Afro-Antillean Museum, Lowe de Goodin squirmed in her chair, recalling the harassment inflicted on her family by the U.S. military. "They kept coming to our house looking for [Orville]—not that he was accused of any crimes," she said. "They just wanted the Minister of Finance of the 'regime,' as they called it."
"His life was in danger; there was a lot of fear," she recalled. "He remained in hiding three to five years after the invasion." 
Next to her sat Arcelio Hartley, president of SAMAAP and Panama Canal ship pilot. On the night of the invasion he was bringing a ship to the docks in Cristobal.
"I looked across at Coco Sol and I could see what I thought was fireworks," he said. "I kept musing to myself 'What was the occasion for a celebration?' I just had to dismiss that."
On the way to his car from the docks, Hartley was ordered not to enter Colón: "We were stopped on the way [to Gatun], rifles pointed at [us], taken out of the car. I was really scared for my own life at that point." 
"We did not know we were being invaded," he said plainly.
For three days, his wife and two children did not know if he was dead or alive. He returned home five days later on Christmas.
Arturo Lindsay, former professor of art and art history at Spelman College, left Colón on a boat when he was 12 years old. "I made a promise that I was going to return, but then life happened," he said. "The U.S. invades Panama, and I had to return to my country to help it regain itself, to heal." 
Colón was demolished by the invasion. For days people could not reach out to their families abroad or find work to feed their families on the ground. 
After receiving the Lila Wallace-Reader's Digest International Artist Residency Award in 1994, Lindsay could finally return to Colón to establish Taller Portobelo with artists Sandra Eleta and Virgilio Esquina. This workshop was an artful political ground incubating economic revival in Colón through the protection of the Congo culture. 
"I did this because these paintings will live a lot longer than any of us," Lindsay said.

According to the Truth Commission, many Panamanians believe the invasion detrimentally overshadowed Noriega and the PDF's "torture [and] cruel, inhuman, and degrading treatment." 
Sitting on the porch at night with my cousins, I saw the legacy of hyper-militarized police, still intimidating and terrifying Afro-Panamanians. 
On the way to pour libations on my ancestors' gravesite with my uncle, we passed a gang of police—garnished helmet to boot in black—gathered around a man on the floor. In the U.S. I would pull out my phone to record so that the apprehended would be treated humanely, but I quickly remembered I have no rights here. I just had to ask Orunmila to ensure that they were safe.
When I asked my uncle what the Black Lives Matter movement is like in Panama and how people respond to police here, he said activists mostly amplified atrocities in the United States. And apparently, that was the safest thing to critique. 
My uncle has been a victim of police brutality and is still not ready to open up about what has happened to him. "I just mind my business and stay out the way," he said.
Despite the pain and terror from Panama and the United States, Afro-Antillean Panamanians have found a distinct space between the two nations. "I am a proud Panamanian," Maloney said, because of the "confrontation that this small country has had with the United States." 
"One should speak of the United States as a diverse nation," he said. "You have a nation that was built by the whites in the United States. Then you have the efforts of the [Native Americans], Latins, and the Blacks… who've struggled to incorporate their nation into the United States. We relate to the Black nation."
Growing up, I did not know how we could send money to Panama for gold pendants with the Panamanian flag engraved on them when the government caused such strife. I couldn't understand why my elders immigrated to the country that killed their peers and controlled them from afar. But it was less about revenge, and rather a journey for self-determination.
RELATED ISSUES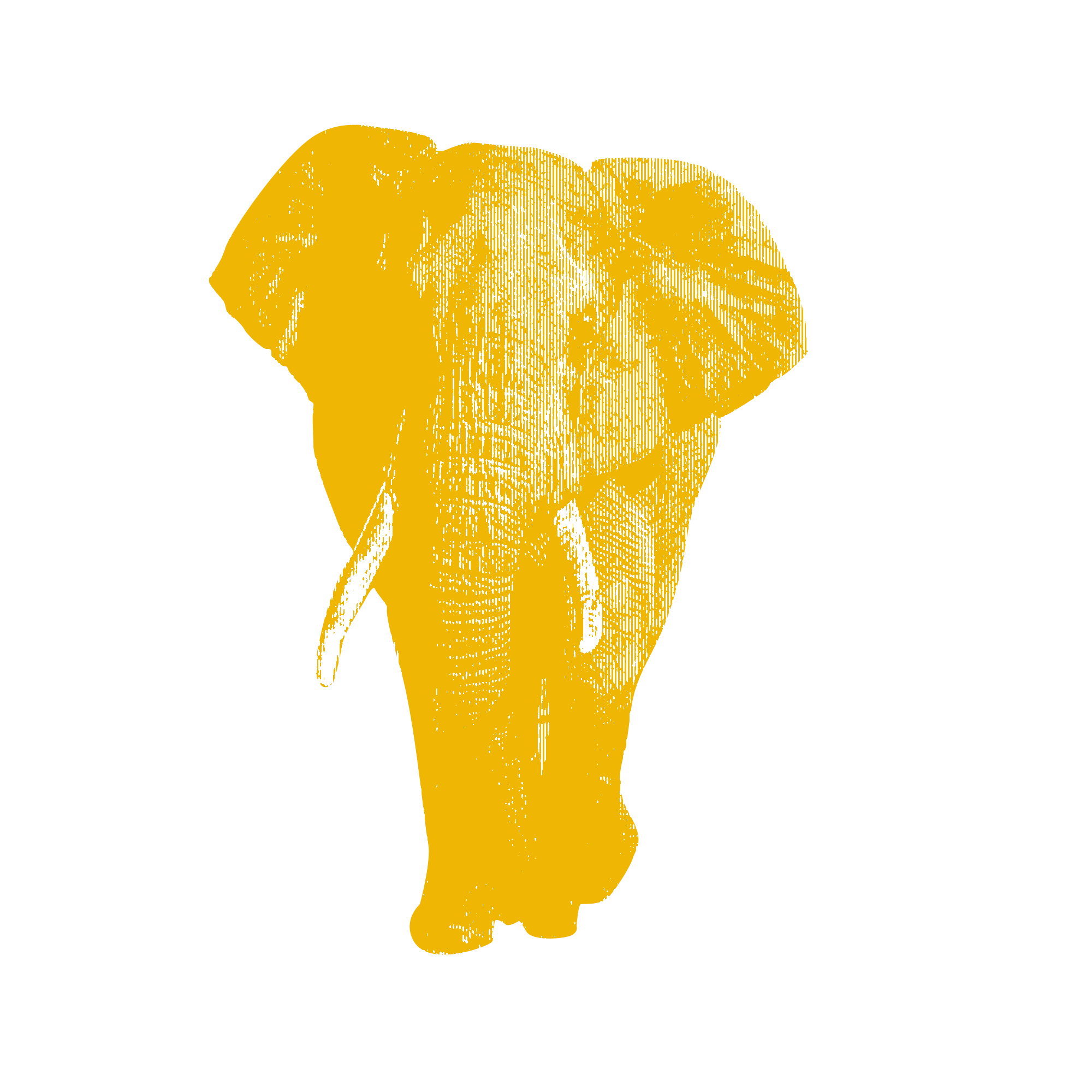 Issue
Environment and Climate Change
Environment and Climate Change

Governance

Racial Justice