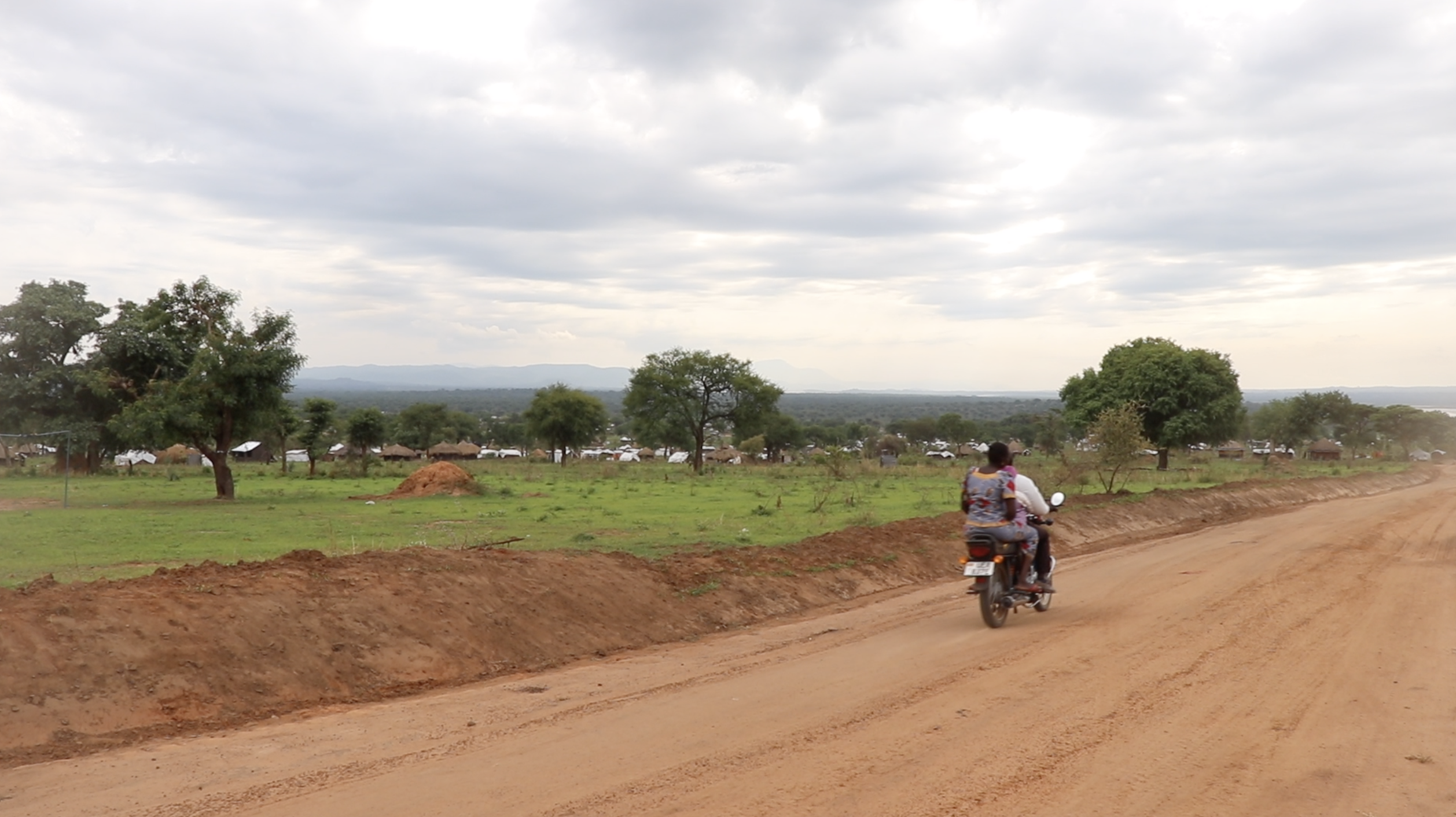 On one of my first reporting trips by road inside South Sudan, it took us nearly seven hours to travel about 150 kilometres. The dirt road was rocky and ensconced in a thick brush, making it hard to see vehicles coming even a few metres around the bend. We rode in an old creaky four-by-four, tucked in the back corners feeling every squeal of the car as it pulled its way up the steep inclines.
The newest country in the world—which gained independence in 2011—is sorely lacking infrastructure. The government is embroiled in a civil conflict, making it difficult to invest in projects like paved roads. Across a vast country, which is often compared to the size of Texas or France, people are living in areas that are nearly inaccessible—hard to access by road, fraught with insecurity due to the conflict, including ambushes and robberies, and sometimes even intentionally isolated. South Sudan's government has clamped down aggressively on the media: Local journalists have been killed, tortured, detained, or threatened for doing their jobs. International journalists have been detained and denied accreditation, with officials blaming their negative coverage.
In such conditions, it can become incredibly difficult to verify allegations and rumors. While I was training journalists in a newsroom in Juba, the capital city, we'd been hearing many reports of land grabs—of people being forced from their land by the war or by people with weapons or in uniform, and seeing others move in. We wanted to know more.
We came up with the idea of getting to those people not in person, but by phone. Even if people are in quite remote areas, with a low income, and in many cases illiterate, in almost every community someone has a basic cellphone and a way to charge it.
I'd done a similar project before on tax increases with a media house in Accra, Ghana, where we wanted a real-time response to a public issue—akin to political polling. But in South Sudan it had never been done.
The Pulitzer Center supported our project to develop a pre-recorded, random-dial survey that we could run on the second most popular phone network in the country. The idea was to gather testimony from people all over, and merge it into our reporting. That would help give us a better idea of how widespread the challenge is. Are people more affected in one part of the country, or another? Who are the perpetrators? Is it government soldiers? Other armed groups? We didn't know.
The first step was creating the survey, to be run through a company called Viamo. I was lucky to connect with some experts who have been studying land rights in some regions of South Sudan for many years. They helped us craft the questions to be consistent with the existing research, and also reviewed our analysis of the results.
We asked people if they considered themselves displaced, whether they had been forced off their land, whether they were forced out by government, opposition soldiers, both, or other armed groups. We wanted to know whether they believed their home had been looted, damaged or destroyed, and whether they thought it was being illegally occupied. We also asked them whether they planned to return if their country were to experience peace.
People would receive a phone call with pre-recorded messages—an introduction explaining the project and asking them whether they wanted to take part, and a language selector. We ran the survey in six locally-used languages: English, Arabic, Dinka, Nuer, Bari, and Madi.
The process took many months longer than anticipated. The company running the survey grappled with the challenge of random dialing on a South Sudanese network with high drop-off rates and very expensive costs to run each survey. Every lost respondent was lost money. The completion rate ended at 17 per cent—much lower than usual. People were afraid to respond, fearing the calls were monitored, or in some cases perhaps dropping off when their phones lost power or they couldn't understand the questions.
At the beginning, the company noted unexpected interference that blocked the survey from continuing. It was impossible to determine whether that interference was intentional, such as instigated by the government, or accidental, but either way, finding a workaround took time and cost us about $1,500 USD.
Once those problems were solved and we had completed testing, the survey ran over the course of more than six months to ensure we received enough responses to be useful for the reporting. We were amazed to see our survey had reached people all across the country—we had responses from every state and all the major cities. Now, finally, we had a dataset we could compare to our other research—reporting in refugee camps and some parts of South Sudan, satellite imagery of villages and towns, and submitted photos of destruction.
With all this information, we were able to craft a complex and nuanced story about the many ways people have been pushed away from home, into protection camps or across borders to keep safe: Forced Out.
RELATED ISSUES