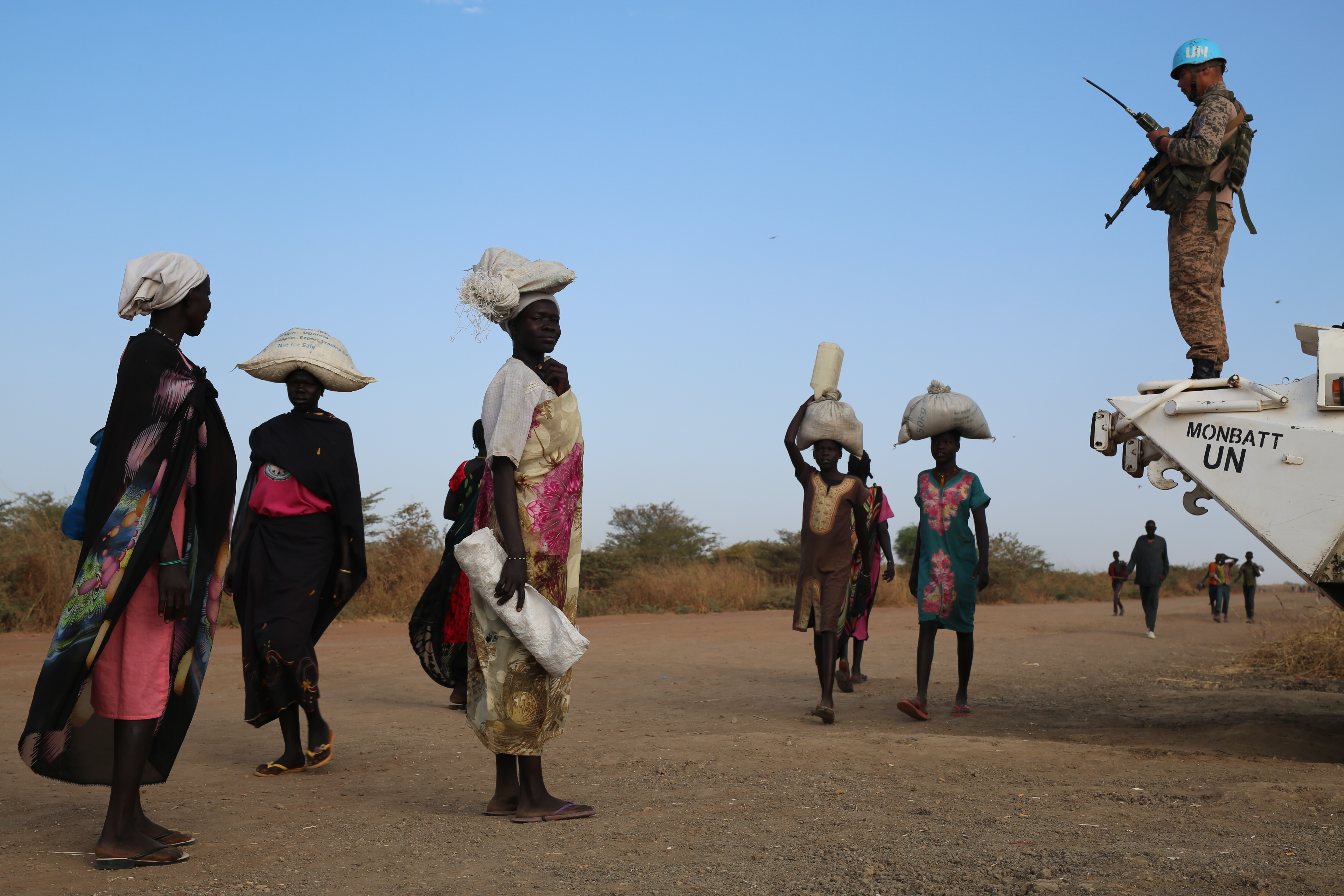 It was just before dark, and Charles was pulling weeds with his father in South Sudan's Western Equatoria state when roughly a dozen armed rebels appeared, demanding he join their ranks. Charles was terrified. His father tried to intervene, but he was outnumbered. That night, Charles, whose name has been changed to protect his identity, was separated from his father and forced to become a soldier. He was just 13 years old.
It's been three years since the beginning of South Sudan's civil war, and the consequences have been devastating. Rebels and government forces have conscripted more than 17,000 children to fight, according to UNICEF, in a conflict between supporters of President Salva Kiir and those of former Vice President Riek Machar. The war has already killed tens of thousands of civilians and displaced more than 3 million people. Both sides have been accused of killings and mass rapes, but a recent U.N. report placed most of the blame on the government's side. The conflict has also been economically disastrous, creating inflation and now famine. In February, the U.N. said some 100,000 people are on the brink of starvation, while another million could be affected. Months earlier, Yasmin Sooka, the U.N.'s chairperson of the Commission on Human Rights in the country warned that South Sudan was showing "all of the warning signals" of a Rwanda-like genocide.
As the situation worsens, Kiir has resisted help from foreign countries by blocking humanitarian assistance and raising the cost of permits for international aid workers. This comes at a time when the United States appears to be turning inward. In mid-March, the White House directed the State Department and the U.S. Mission to the United Nations to cut U.N. program budgets by almost half—cuts, according to Foreign Policy, that would disproportionately affect State Department funding to UNICEF and peacekeeping . Since 2014, the United States has given $2.1 billion in humanitarian aid to South Sudan. But as the Trump administration hashes out Washington's new foreign policy, some fear that boys like Charles are running out of time.
Silence and Slaughter
Six years ago, South Sudan won its independence after more than two decades of civil war between the largely Muslim north and Christian south . But in late 2013, fighting between supporters of Kiir, a Dinka, and Machar, a Nuer, spiraled into a civil war that's now being fought largely along ethnic lines.
After a 2015 peace agreement, Kiir restored Machar as vice president in a short-lived unity government; peace evaporated in July when clashes between Kiir's and Machar's supporters broke out in the capital. Then, late last year, a U.S.-led effort to impose an arms embargo failed. At his last press conference before leaving office, President Barack Obama, whose administration played a key role in championing South Sudan's independence, told journalists he felt " responsible for murder and slaughter that's taken place" in the country.
Obama's predecessors, Presidents Bill Clinton and George W. Bush, also made the country—then still part of its northern neighbor—a priority, thanks to both Republicans and Democrats in Congress and the influence of Christian evangelical groups .
Since taking office in January, the new administration has yet to outline its Africa policy, let alone its thoughts on South Sudan. But the Trump team has hinted in a direction that doesn't bode well for Juba. A four-page list of questions the president's transition team submitted to the State Department suggests the White House is skeptical of international aid. Later, during her confirmation hearing in January, Nikki Haley, the U.S. ambassador to the U.N., suggested that the new administration would review funding for peacekeeping missions, calling the one in South Sudan "terrible." In March, the budget the White House sent to Congress proposed cutting State Department funding by 28 percent.
"If [the president] is talking about cutting money from humanitarian accounts, then obviously they don't know what's taking place, or they don't care," Democratic Representative Barbara Lee of California said before the budget was released. "I'm not sure what it is."
There did appear to be a flicker of interest in South Sudan when a State Department spokesman in February said the U.S. was "gravely concerned " by the recent famine, calling it "man-made, the direct consequence of a conflict prolonged by South Sudanese leaders who are unwilling to put aside political ambitions for the good of their people." Which is in part why some observers still hope the Trump administration will make South Sudan a priority.
Another reason: religion. Part of what drove American lawmakers, like President George W. Bush, to support South Sudanese independence is that it's a predominantly Christian country, and several top officials in the Trump administration are Christians, including Vice President Mike Pence. "The vice president has connections to the church in the U.S., and they would be unified, I think, in pushing the United States to do something," says Andrew Natsios, a professor at the Bush School of Government at Texas A&M University and former special envoy to Sudan under Bush. "Pence could take this on as an issue."
A handful of Democrats in Congress are cautiously optimistic too. Among them: Mike Capuano, a representative from Massachusetts and co-chair of the bipartisan Congressional Caucus on South Sudan. "Do we stand for democracy? Do we allow people to slaughter each other in a genocide? Do we allow people to starve to death? I haven't heard anything from this administration that would indicate the answer to any of those questions is no," Capuano says. "America should have an interest in trying to stabilize the newest democracy in the world. Last I knew, 'America first' requires democratic friends."
Green Uniforms and AK-47s
As the war continues, however, human rights advocates worry more children like Charles will be forced to fight—and die. "If it goes on like this, we're going to see more and more children being recruited to fight," says Joseph Akech, a policy and advocacy director at Save the Children in South Sudan. "It is in everybody's interest to save these children. Otherwise, we will likely experience a lost generation."
In 2014, after the rebels forced Charles to join them, they gave him a gun and a green uniform (though never any pay). He slept on the ground, surrounded by other children, thinking of his mother and the sorghum porridge she used to make him. During the day, he learned how to march, how to patrol and how to shoot. "It was very hard to shoot the AK-47—it pulls me back and forward," Charles says. "They used to tell us to go and fight Dinka. I didn't want that because I thought that I could be killed too."
Charles often thought often about running away, but he felt a sense of loyalty to his commander and his fellow soldiers. But after a year with the rebels, Charles learned his commander had switched sides and joined the government. Feeling betrayed, he decided to escape, sneaking off with a friend and traveling to a U.N. protection camp in July.
Today, Charles misses his family. His father is living in a separate U.N. protection site in South Sudan, and his mother is in Kenya, where she fled after the war broke out. He would like to reunite with her and return to school. In the meantime, he is afraid, both of government spies who could find out he was with the rebels—and of the rebels themselves.
As he puts it: "I fear they can come and take me back."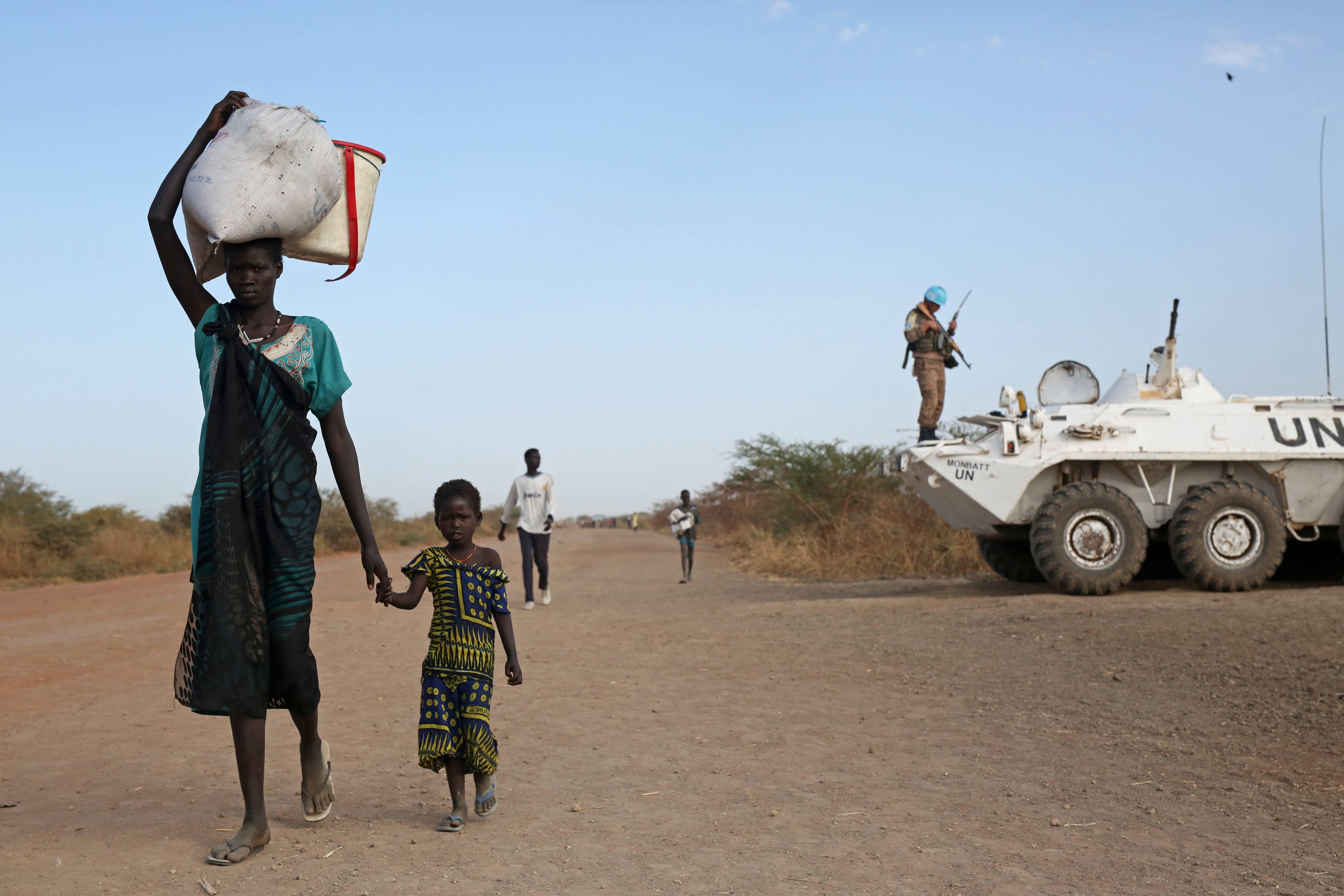 Pulitzer Center grantee Cassandra Vinograd traveled to South Sudan to put a human face on the...
RELATED ISSUES