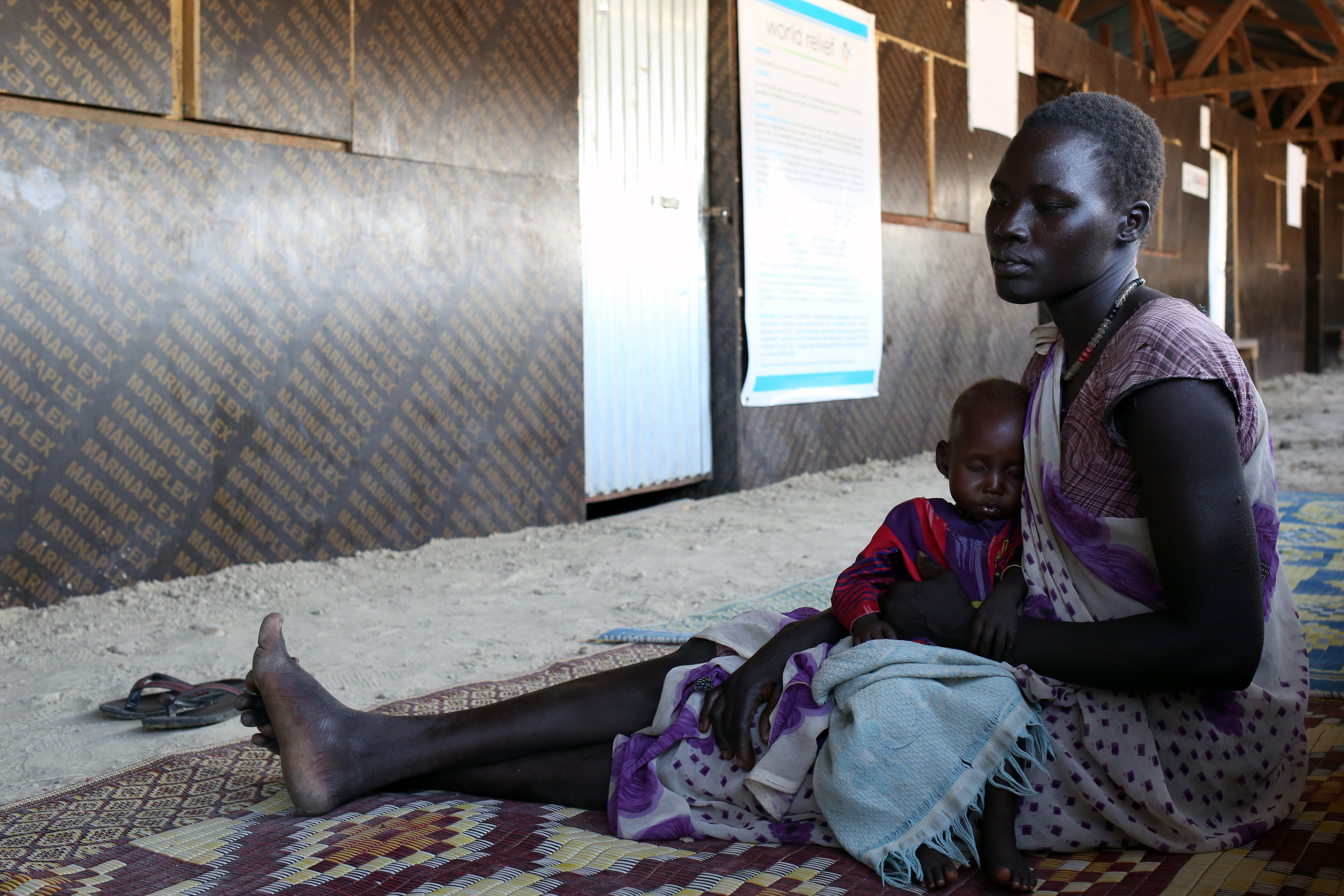 BENTIU, South Sudan — For five months, Nyabany and her five children had avoided the gunfire. But they were dying all the same.

The "constant" firefights near Nyabany's village brought on by South Sudan's civil war drove her family into nearby swamps, where they hid partially submerged in water and ate water lilies to survive until the fighting died down. But by November, even the flowers became impossible to find, and starvation soon set in.

"Hunger was worse than the shooting," Nyabany said.

With South Sudan prone to deadly droughts and floods, hunger has long been a major threat here, but since the civil war reignited in July, conflict has pushed the young country toward famine and destabilized once-stable regions.

"All available indicators point to an unprecedented deterioration of the food security situation across South Sudan in 2017," the U.N. recently warned. "The risk of famine is real."

About 4.6 million South Sudanese are expected to face acute hunger in 2017, according to the World Food Program. Humanitarian agencies say the recent deterioration in security is directly contributing to the problem, putting millions at risk.

"We finished everything — even the water lilies," Nyabany said of her family. When Nyadholi, her 8-month-old daughter, became too weak to cry, she had no choice but to seek help.

"I had no milk in my breasts, because there was no proper food," Nyabany said.

The desperate mother and her children set out on a dangerous six-day journey on foot to a U.N. base in the northern town of Bentiu. They were hardly alone; the base saw a 19 percent increase in arrivals the month they arrived, many of whom cited hunger as the reason for coming.

Nyadholi was treated for severe acute malnutrition upon reaching the base in early December. She was one of the nearly 185,000 children in the country to receive such treatment in the first 11 months of 2016.

The four-year conflict, which has pitted forces loyal to President Salva Kiir against supporters of former vice president and rebel leader Riek Machar, has killed tens of thousands of people, displaced at least 3 million more, and cratered South Sudan's economy.

The fighting has often played out along ethnic lines; Kiir is an ethnic Dinka, Machar is a Nuer. Both sides in the war have been accused of atrocities by rights groups and the U.N., ranging from mass killings to mass rapes and ethnically targeted violence. Villages have been burned to the ground and pillaged in acts that hint at the larger economics at play: Many fighters haven't been paid for months.

All hopes that a peace agreement would hold evaporated in July when fighting between the two sides erupted in the capital city of Juba. Since then, the conflict has intensified and spread at a rapid rate, prompting the U.N. to warn of a potential genocide and the exacerbation of "already alarming" levels of food insecurity, compounded by a drop in oil prices and sky-high inflation.

"Famines are never a natural phenomenon," said Challiss McDonough, WFP's senior spokeswoman for East Africa. "A famine is a political crisis — it's not a tsunami. It doesn't just happen, like something we couldn't predict or prevent."

Food prices have skyrocketed, and South Sudan's currency is in free fall. Inflation stands above 800 percent, putting many staples out of reach.

McDonough said the situation is already "really bad" — malnutrition rates are above emergency levels in the majority of the country — and nearly twice the emergency threshold in the states of Northern Bahr el Ghazal and Unity, where Nyabany lives.

"By any objective criteria, that's a disaster," McDonough said. "It's absolutely astonishing what we have been able to do and to hold the catastrophe at bay, but the political factors and the economic factors that have led to this only get worse the longer the conflict goes on."

And as the fighting spread to new regions of the country, hunger follows in its wake, bringing a new scale to the potential disaster.

"There's a significant change in the last few months," said Vandana Agarwal, UNICEF's chief of nutrition for South Sudan. "There's food security and there's general security. They are directly related to each other."

The Equatorias exemplifies this crucial interplay. Considered the breadbasket of South Sudan, the region sits close to the capital in the southern part of the country, and until recently it had been spared the effects of the civil war. But as July's clashes in the capital have grown outward, forcing thousands of civilians to flee, farmers have started abandoning their livestock and crops, and markets and trade routes have been cut off. This poses grave threats to food access, and could have a knock-on effect throughout the country.

"Nutrition isn't just about food," Agarwal cautioned. "It's a vicious cycle and there are many factors directly related."

Such factors include access to healthcare, sanitation, and safe drinking water, all of which has been jeopardized by the fighting and displacement. And with no political solution on the horizon — the U.N. cites reports that the two main factions in the war are mobilizing — aid agencies worry the situation will soon grow uncontainable.

In Juba, where health workers say they're seeing an alarming rise in malnutrition cases, a young mother sat in a clinic and adjusted a feeding tube inserted into her 2-year-old son, Denis, shortly before Christmas. He had been admitted 12 days earlier, on the brink of death.

"We don't have enough food," she said, asking that her name not to be used due to concerns for her safety. "I'm wondering if my child will survive."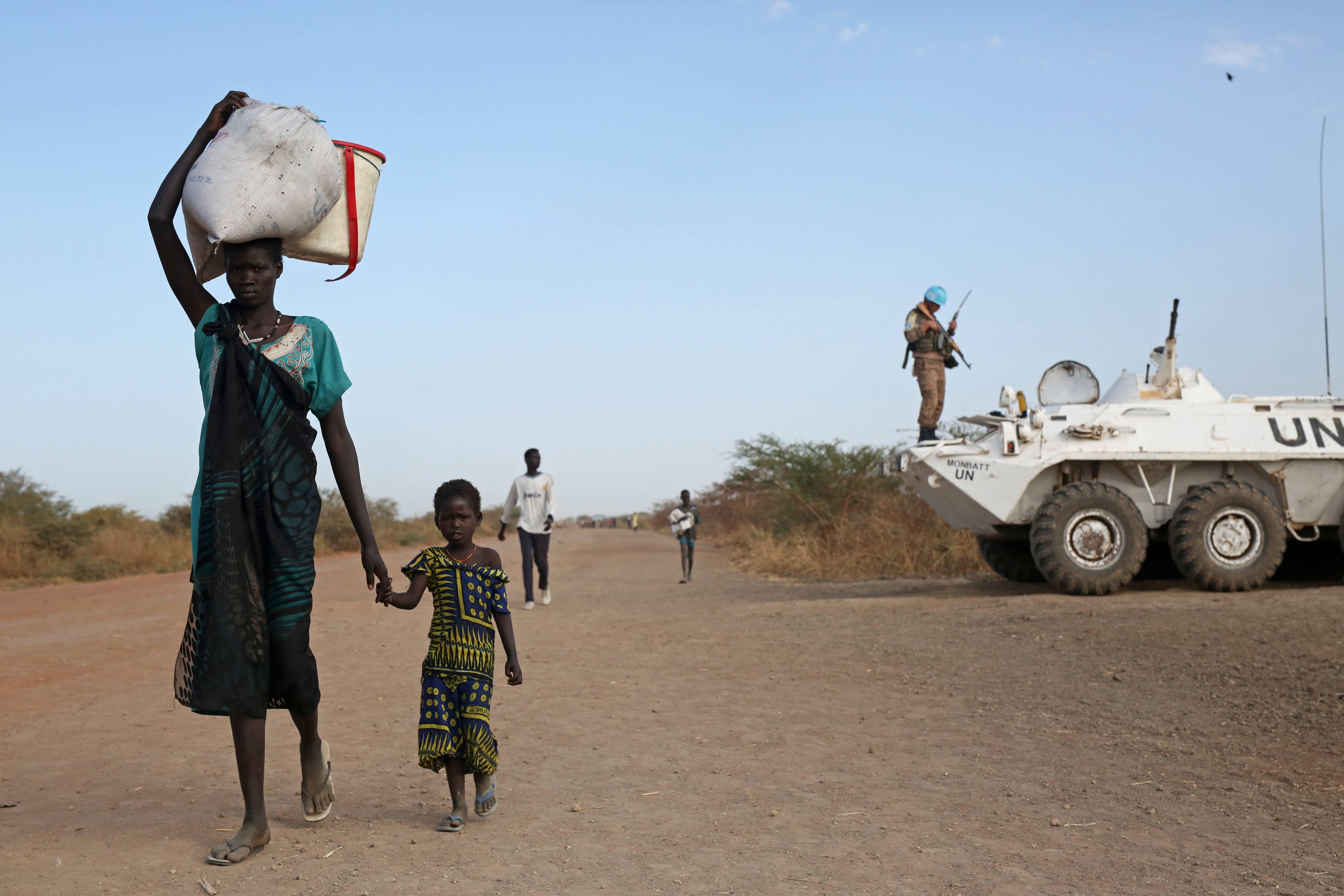 Pulitzer Center grantee Cassandra Vinograd traveled to South Sudan to put a human face on the...
RELATED ISSUES