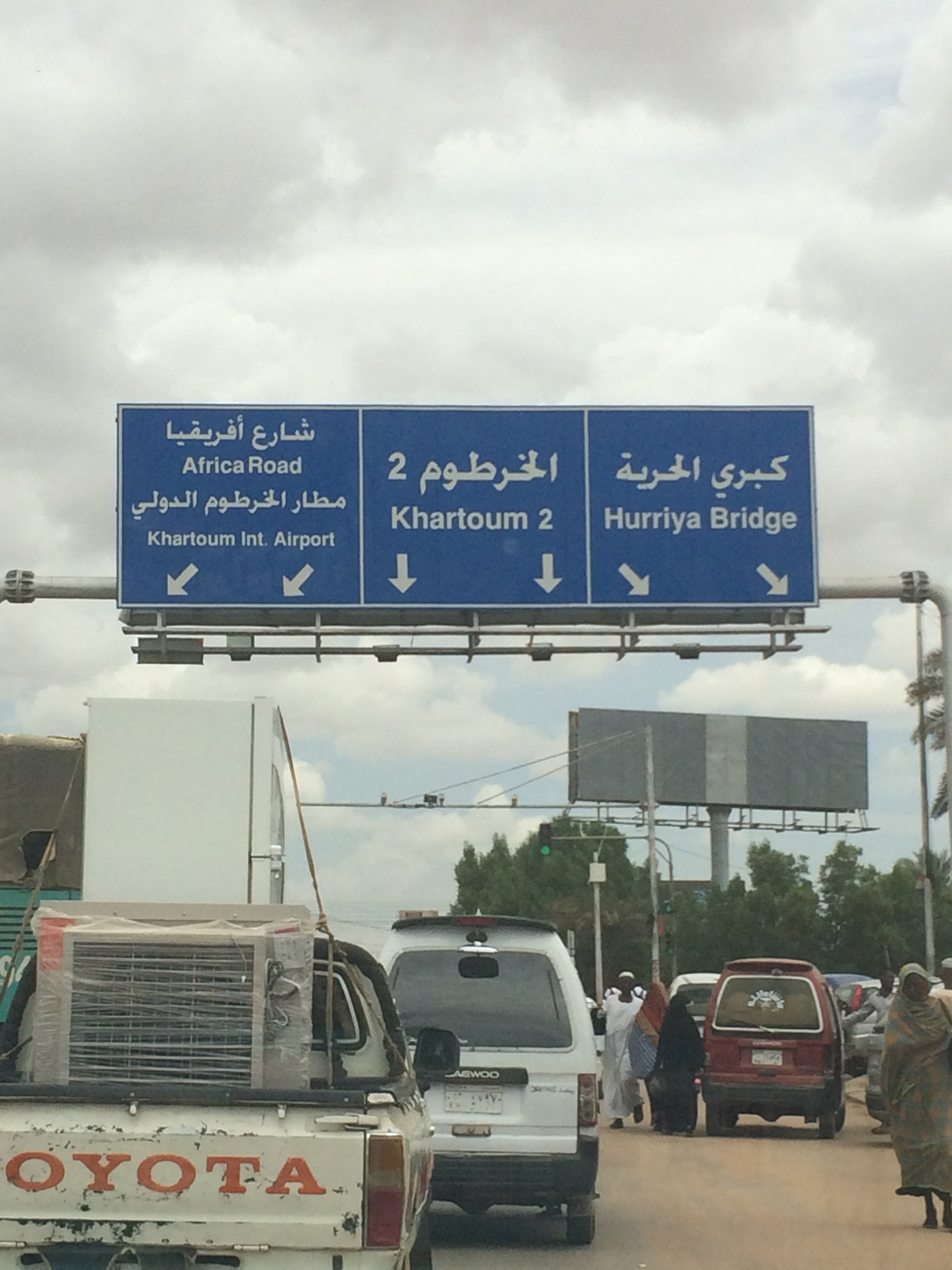 Everyone in Sudan with any ties to the outside world has stories of how U.S. sanctions can turn a legitimate financial transaction into an exercise in stoic patience. Buying medication or paying school tuition may take weeks or months and involve exorbitant costs, cash couriers and logistical gymnastics through trust-based networks.

Such hoops have only gotten higher since French bank BNP Paribas agreed in June 2014 to an $8.9 billion settlement with U.S. authorities for processing billions of dollars in transactions linked to Sudan and other blacklisted countries. The record-breaking deal led to what many in Sudan describe as "over-compliance" by international banks no longer willing to serve them.

But sources interviewed in Khartoum and, to a lesser degree, Washington describe signs of what they see as a pending relaxation of economic sanctions against the North African country, which has been subject to a comprehensive U.S. trade embargo for nearly 20 years.

The individuals, who independently cited conversations with U.S. representatives, said that the discussions have centered on how current restrictions have impacted ordinary Sudanese citizens and businesses.

"Questions regarding the unintended consequences of the sanctions have certainly intensified over the last year, especially over the last several months," said Xavier Furtado, the World Bank's country representative in Sudan, in an interview.

At a dinner attended by at least one U.S. official in Sudan's capital earlier this year, the word "recalibration" was used to describe ongoing talks between the two countries, according to a person with direct knowledge of the matter.

"There's no question whatsoever that there's a push by a number of policy leaders and experts in Washington to reevaluate the relationship with Sudan ... and reexamine the sanctions regime," said Bronwyn Bruton, deputy director of the Africa Center at the Atlantic Council.

Representatives of the Atlantic Council, a Washington, D.C.-based think tank, have met with private sector representatives in Khartoum and attended meetings with U.S. officials, according to sources.

A spokesperson at the U.S. embassy in Khartoum declined to comment on the nature of the "ongoing bilateral discussions," but noted that American objectives are "to see an end to the internal conflicts in all areas of Sudan, ensure humanitarian access and see Sudan play a positive role in regional stability."

Closer cooperation

The purported uptick in U.S. engagement with Sudan comes nearly 20 years after the imposition of the trade embargo and more than 23 years after American officials deemed the country a state sponsor of terrorism for the government's alleged support of Hamas, Hezbollah, Palestine Islamic Jihad and the Abu Nidal Organization.

In its 2015 report on national ties to terrorism, the U.S. State Department said that members of Hamas operating in Sudan had raised funds for the blacklisted group as recently as 2014. The report also noted cooperation by the Sudanese government in fighting al-Qaida and Islamic State, and concluded that a Palestinian terrorist group had reduced its activity in the country.

In October, the Paris-based Financial Action Task Force removed Sudan from its list of jurisdictions requiring ongoing compliance assistance after the country implemented legal and regulatory restrictions in line with the organization's recommendations on fighting money laundering and the funding of terrorism.

Earlier this month, the State Department hailed the signing of a roadmap agreement for a settlement between Sudan's government and opposition groups. Negotiations that followed have since collapsed, according to multiple news reports, but a unilateral declaration of ceasefire by the Sudanese government in South Kordofan, Blue Nile and Darfur remains in place.

There are indications that Khartoum is willing to improve its relationship with the United States, according to Bruton. "There's quiet outreach that is happening," she said.

U.S. special envoy for Sudan and South Sudan, Donald Booth, has made at least three official visits to Khartoum since last August after initially being denied a visa since his appointment in 2013. On at least one trip, Booth was accompanied by the State Department's deputy director for the Office of Sanctions Policy and Implementation, Tarek Fahmy, according to multiple sources.

Still, "a lot has to happen" ahead of a shift in U.S. policy, including congressional briefings and confidence-building steps, Bruton said, adding that a decision to roll back sanctions on Sudan would likely be made by the next presidential administration.

'We have a problem'

For now, sanctions continue to confound everyday life in Sudan.

The World Bank, which has a portfolio of approximately $140 million in technical assistance projects in the country, lost its account with Sudan's central bank earlier this year and spent three months looking for a private bank to move the sum while the funds remained effectively frozen, according to Furtado.

The account closure coincided with rumors that the central bank had been stripped of its sole correspondent account with a foreign bank.

"If even the World Bank can't get money, we have a problem," said Furtado.

That Sudan's banking woes have grown even as U.S. officials have relaxed some restrictions on transactions linked to the country's health, education and IT sectors is a consequence of "over-compliance" by international banks, according to a source citing American officials.

Although U.S. settlements with foreign banks that have violated sanctions against Iran, Cuba and Sudan have garnered headlines since 2009, it was not until the 2014 settlement with BNP Paribas that Sudan began to lose all of its banking channels, according to government and industry sources there.

Prosecutors alleged at the time that the bulk of violations by the bank between 2004 and 2012 had ties to the North African country. BNP's Geneva branch facilitated a quarter of all exports and a fifth of all imports for Sudan, and served as the sole correspondent bank in Europe for the Sudanese government, according to a statement of facts by U.S. officials.

"Since mid-2014, correspondent banks have closed accounts of clients in Sudan and have in many cases refused to conduct financial transactions if Sudanese individuals, businesses or institutions were involved, including ones with licenses issued by the Treasury Department's Office of Foreign Assets Control," the U.S. State Department's Bureau of Economic and Business Affairs concluded last year.

"Unfortunately, media is not working in our favor in terms of the actual explanation of these fines," said Fadi Salim Al Faqih, CEO of Bank of Khartoum, a commercial bank that was removed from the U.S. Treasury Department's Specially Designated Nationals List in April 2011.

"They were not doing their proper diligence and actually documenting transactions. The media show that just because you're dealing with Sudan, [you're going to get fined]. That's not the truth. The truth is that U.S. policy states that if you want to do business, you have to prove X,Y,Z [and] they didn't have anything on record," he said.

The Treasury Department has issued general licenses exempting a number of exports, including agricultural equipment, food, medication and medical supplies, some educational activities and, most recently, information and communications technology products and services.

But because of the relatively low volume and value of business in the country, and tepid interest from international investors, it has been easier for foreign banks to shut the door on Sudan rather than incur compliance costs, Al Faqih said.

A UAE-based bank sent a closure request to Al Manara Water Company Ltd approximately six months after the BNP Paribas settlement, according to John Phildius, a Khartoum-based manager for the public-private partnership between British company Biwater, the Dutch development bank and Khartoum State Water Corporation.

The company operates a water processing plant that provides drinking water to 1.5 million residents of the capital.

In the 18 months that Al Manara has been searching for a financial institution willing to work with it, some banks have advised the project to set up the same structure other firms use to function under sanctions: register a company in neighboring Dubai, for example, and break all links to Sudan on paper. Moving money between Khartoum and Dubai is simple through local currency, informal money transmitters or cash.

But Phildius insists that the company shouldn't have to sneak around sanctions that don't apply to his company in the first place.

"We don't want to hide our identity," he said.
RELATED ISSUES

Issue
Conflict and Peace Building
Conflict and Peace Building

Religion