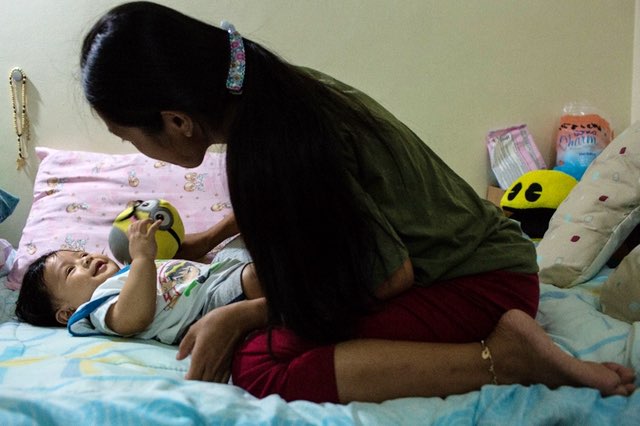 On her wedding day, Jo wore black.
The female guards dressed her in a black abaya and wrapped her face in a black veil. The drive to the Egyptian Embassy was a short one, and the wedding ceremony even shorter.
An official asked Jo and the Egyptian man who got her pregnant to sign a form in Arabic, and with that, they were pronounced man and wife. It had been a year since the 26-year-old Filipino woman had met her husband through an online messaging app.
When the female guard brought Jo back to the jail that she and her infant son had called home for seven months, the other inmates cheered her return as a married woman: "Long live the newlyweds!"
"It was not the kind of wedding I had ever imagined for myself, but since I was married, I could at least get out of jail," says Jo, who had arrived in Qatar in 2015 to work as a domestic helper.
Criminalizing Sex
Jo had been charged with the crime of zina, which is defined as any act of illicit sexual intercourse between a man and a woman. It is based on Islamic legal tradition that treats any sexual contact outside of a legal marriage as a crime.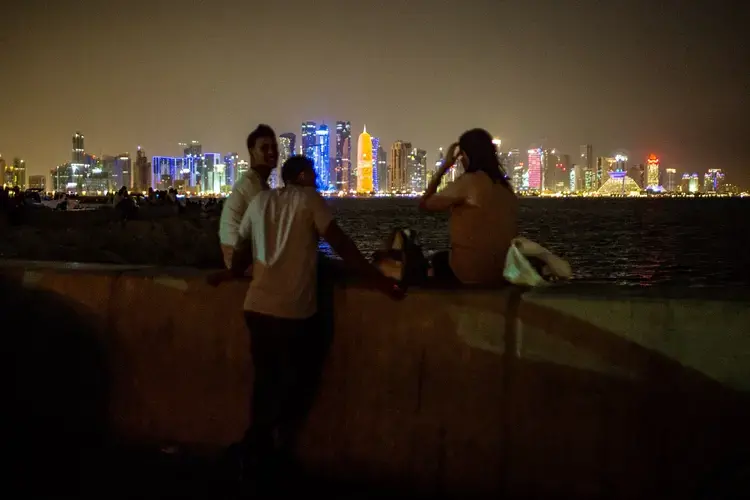 Human Rights Watch says zina laws exist, in varying degrees, across most of North Africa and the Middle East. The application of the law varies, but usually the punishment involves imprisonment. Some countries go further and mete out punishments of flogging or stoning. In Qatar and in the United Arab Emirates, for example, punishments generally involve imprisonment of up to one year. If those found guilty are Muslim, there is an additional punishment of up to 100 lashes. And if they happen to be married to other people, the penalty is death.
Jo has been sentenced to imprisonment. Had she not agreed to get married, her new husband, who is Muslim, would have gotten the additional sentence of flogging.
There are no official statistics on zina cases, but Rothna Begum, Human Rights Watch's women's rights researcher for the Middle East and North Africa, says most of the cases they learn of take place in the Gulf region, and that it is mostly women who are charged with the crime.
"Zina is discriminately carried out and disproportionately punishes women, mostly low-skilled migrant women," she says.
Recent visits to two of Doha's seven jails showed that women who were detained for zina cases were mostly domestic helpers from the Philippines, Bangladesh and India. A woman can also be detained for the crime of zina if she reports being raped but cannot prove the sex was not consensual or the authorities don't believe her.
"Saying that you have been raped is in itself an admission of sex, so when it is not proven or believed [to be rape], the woman ends up being detained," says Begum.
A lawyer in Qatar who spoke with Women & Girls on the condition of anonymity says he sees between one and three zina cases being tried in court every day. "For such a small population, I would say that it happens fairly often," he says.
Like Begum, the lawyer says most of the defendants are migrant domestic workers. It's not that they are having more unmarried sex than anyone else in the country, says the lawyer, but that they are more likely to get caught. A woman working a more high-profile job in the Gulf would have the financial resources and the freedom to quietly slip out of the country in the early stages of her pregnancy, he adds. But as Human Rights Watch has found, many migrant domestic workers in the Middle East don't even have access to their passports.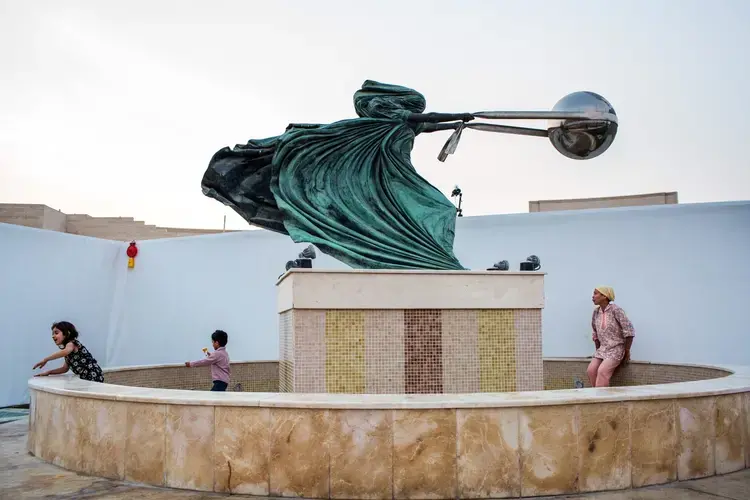 The lawyer says in zina cases, the lower courts usually issue severe punishments such as flogging and stoning, but most end up in the Court of Appeals which "almost always" lowers the sentence.
"In the case of flogging, prisoners are exempted from it if they are deemed not medically fit to withstand the flogging. I know of no sentence of stoning that has been carried out [in recent years]," he says.
In a 2012 report, Amnesty International quoted a report by the Qatari government stating that, in practice, punishments of stoning, amputations and flogging are not carried out.
Turned In
By the time Jo was five months pregnant, her petite five-foot frame could not hide her bulging belly. Her employer turned her in to the police. She was allowed to give birth at a hospital, but two days after her delivery, she was released back into police custody.
He offered to marry Jo. He was already married to another woman, but in Qatar, a Muslim man is allowed up to four wives, as long as he can treat and financially support all of them equally. Getting married was their ticket out of jail.
Jo has not heard from her husband since the ceremony. With legal assistance from the Philippines Embassy in Doha, she is waiting to get her marriage certificate, which she can use to get a birth certificate for her son so that he will not be labelled as illegitimate. Then she will go back to the Philippines.
"I just want to take my son home," says Jo. She has two children back home from a previous relationship and will most likely leave again to work abroad and support them.
"But not Doha again. And I'll make sure to get [a tubal ligation] before I leave," she says.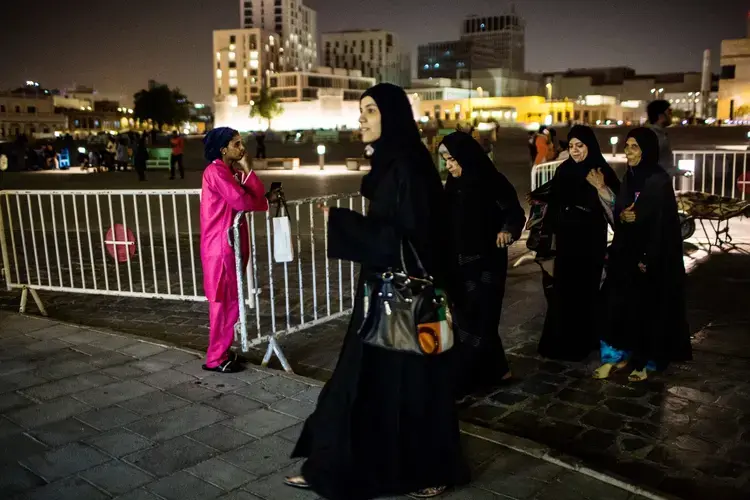 Rights groups say the answer to the problem isn't surgery, but a change in policy. Organizations such as HRW, Migrant-Rights.org, and Women Who Live Under Muslim Laws are all calling for the abolition of zina laws.
"Fundamentally, the law is flawed. Consensual adult sex should not be criminalized," says Vani Saraswathi, editorial consultant for Migrant-Rights.org. "When a woman is pregnant, the last place she should be is in detention."