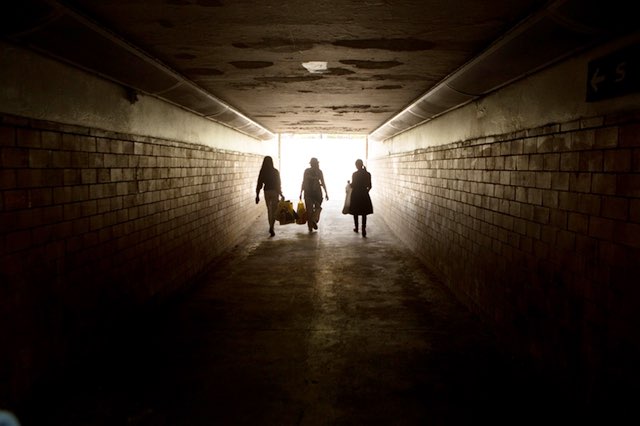 About three years ago, Dr. Christine Felding was looking over her patient records when she noticed something: A surprisingly large number of the women coming to her clinic for abortions were Filipino.
Felding's clinic offers a full range of obstetric and gynecological services, including abortion, which is legal in Denmark for the first 12 weeks.
"We perform about 200 to 300 abortions a year," she says. "My patient records indicated that about 10 percent of those abortions were among Filipino women in their early 20s. That's really too many. That doesn't correspond to the number of Filipinos living here."
"Here" is Rungsted, known as the gold coast, part of a 25-mile (40km) coastline in northern Denmark where villas are separated by lush green gardens, yachts bob around the marina and young Filipino women are seen pushing baby strollers or walking little Danish children to school.
The women come to Rungsted and other wealthy parts of Denmark as part of the au pair cultural exchange program, which offers young people the chance to learn about different countries by staying with a host family and assisting with childcare and – in the words of the standard au pair contract – "light" domestic chores.
Because Denmark's labor market leaves little room for low-skilled migrants, the au pair program is often used as a domestic worker pipeline by families who can afford the cost associated with having an au pair. The rules vary slightly from country to country, but in Denmark, au pairs must be unmarried and between the ages of 18 and 29. They live with host families and get a $600 monthly allowance to do no more than 30 hours a week of chores.
The rules also stipulate that an au pair must not have children. Until recently, any au pair who became pregnant in Denmark was automatically deported. The rules were amended in 2015 to accommodate U.N.conventions on human rights. Now, an au pair can stay in the country to give birth and for up to two months after – if the host family allows it. If not, the au pair's residence permit is terminated and she must go back to her home country.
This is one reason Felding was surprised to see so many patients from the Philippines on her books. Not only were these young women at risk of the usual potential complications of an unplanned pregnancy, they were also in danger of losing their work permits.
In 2013, Christy (not her real name) came to Denmark to work as an au pair. She was 25; it was her first time leaving the Philippines and the first time she ever had a boyfriend. Three years later, she became pregnant. "It was my first real relationship and I didn't really know much about sex or birth control," she says.
Migrant rights groups say predicaments such as Christy's start in the Philippines. Of the 2.4 million labor migrants who left the country in 2015, almost 30 percent were women between the ages of 25 and 29.
There are no official figures on how many female migrants experience unplanned pregnancies. But advocates say growing up with limited reproductive health education and restricted access to family planning services makes young Filipino women vulnerable when they live and work abroad, left on their own to decipher foreign social and cultural norms, including how to access and use birth control. The consequences for unplanned pregnancy can range from deportation, as in Denmark, to jail time, in the United Arab Emirates.
The latest data from the Danish Immigration Services shows that more than 80 percent of the around 2,000 au pairs who come to Denmark each year are from the Philippines, making Denmark host to the largest number of Filipino au pairs compared to any other country.
The Philippines is one of the largest labor-exporting countries in the world, with an estimated 10 million Filipinos living and working overseas. Together, they bring in $29.8 billion in annual remittances that contribute about 10.2 percent to the Philippines' GDP.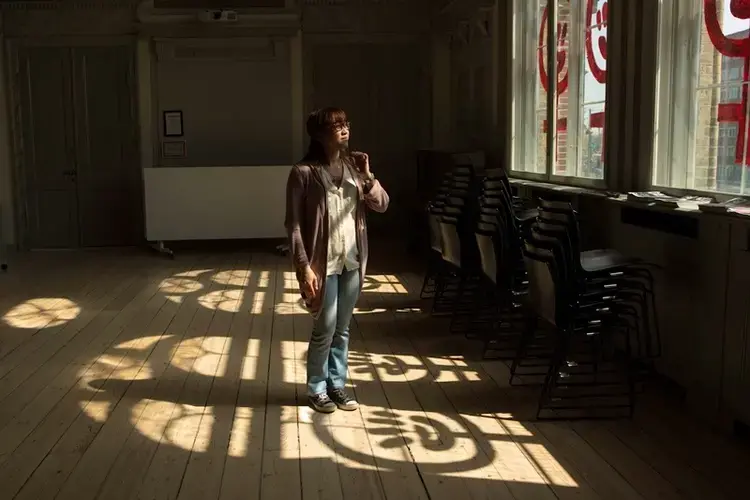 In the Philippines, a deeply devout Catholic country of 100 million people, sex education is not commonly taught in schools, sex before marriage is taboo and, while contraception is not prohibited, it's difficult to access unless you can afford it.
In an attempt to bridge the information gap, the Au Pair Network (APN), a consortium of labor and religious support groups funded by the Danish government, has in the past given voluntary reproductive health talks that covered the basics of pregnancy prevention. But APN officers say these sessions weren't enough to challenge ingrained beliefs and misconceptions.
"There is fear about side effects, and the lack of interest in using contraceptives because of the misconception that using contraceptives equates to being promiscuous," says APN program officer Therese Christensen.
Those misconceptions can cripple the lives of women who rely on their au pair jobs to support families back home.
"Women know that getting pregnant will complicate their situation, but they don't know [enough] to avoid getting pregnant. Because we don't talk about sex," says Ellene Sana, executive director of the Philippines-based Center for Migrant Advocacy.
Sana says developing reproductive health education that is specific to the needs of female migrants and which addresses the issue of contraception head-on would be a big step toward tackling the issue of unplanned pregnancies among female migrants.
"We have missed out on the gender aspect of migration," Sana says.
RELATED ISSUES

Issue
Migration and Refugees
Migration and Refugees

Women