The family of N.H. Gov. Chris Sununu has been in mining for decades. Their latest project would build a mine in the Colombian Amazon, raising ethical and ecological concerns.
---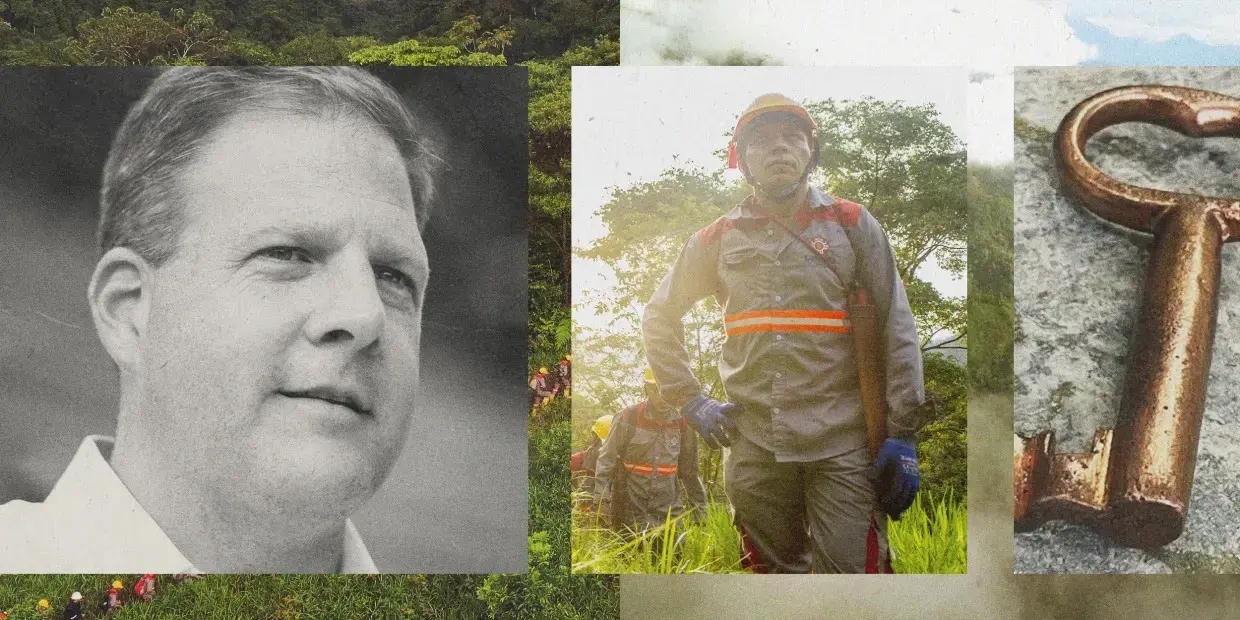 This article was produced in partnership with the Pulitzer Center's Rainforest Investigations Network and the Latin American Center for Investigative Journalism (CLIP).
---
MOCOA, Colombia — Angel Pasuy stood on his tribe's land in the Colombian cloud forest, listening to a symphony of birdsong. An Indigenous land-use planner from the Kamentsá Biya de Sibundoy reservation, Pasuy and his people have called the steep slopes of the Mocoa area home for centuries.
His reservation borders a nationally protected forest reserve that connects the Amazon basin to the Andes mountains, home to hundreds of plant and animal species and the origin of dozens of waterways.
But Pasuy now worries about the forest's future. In the past year, exploratory drilling for a prospective copper mine has picked up just outside the reserve's eastern border, 2 miles from his reservation's boundary. A Canadian mining company, Libero Copper & Gold, holds the rights to conduct exploratory mining in a 30-square-mile area that overlaps partially with the reserve, his reservation and another.
---
As a nonprofit journalism organization, we depend on your support to fund journalism covering underreported issues around the world. Donate any amount today to become a Pulitzer Center Champion and receive exclusive benefits!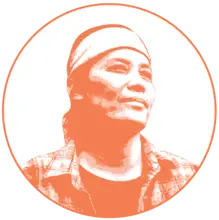 ---
"The area where Libero's [rights] are located is an area of special environmental and cultural value for us," said Pasuy, an architect by training who works for several local reservations. "It is very clear to us that mining will affect the territory."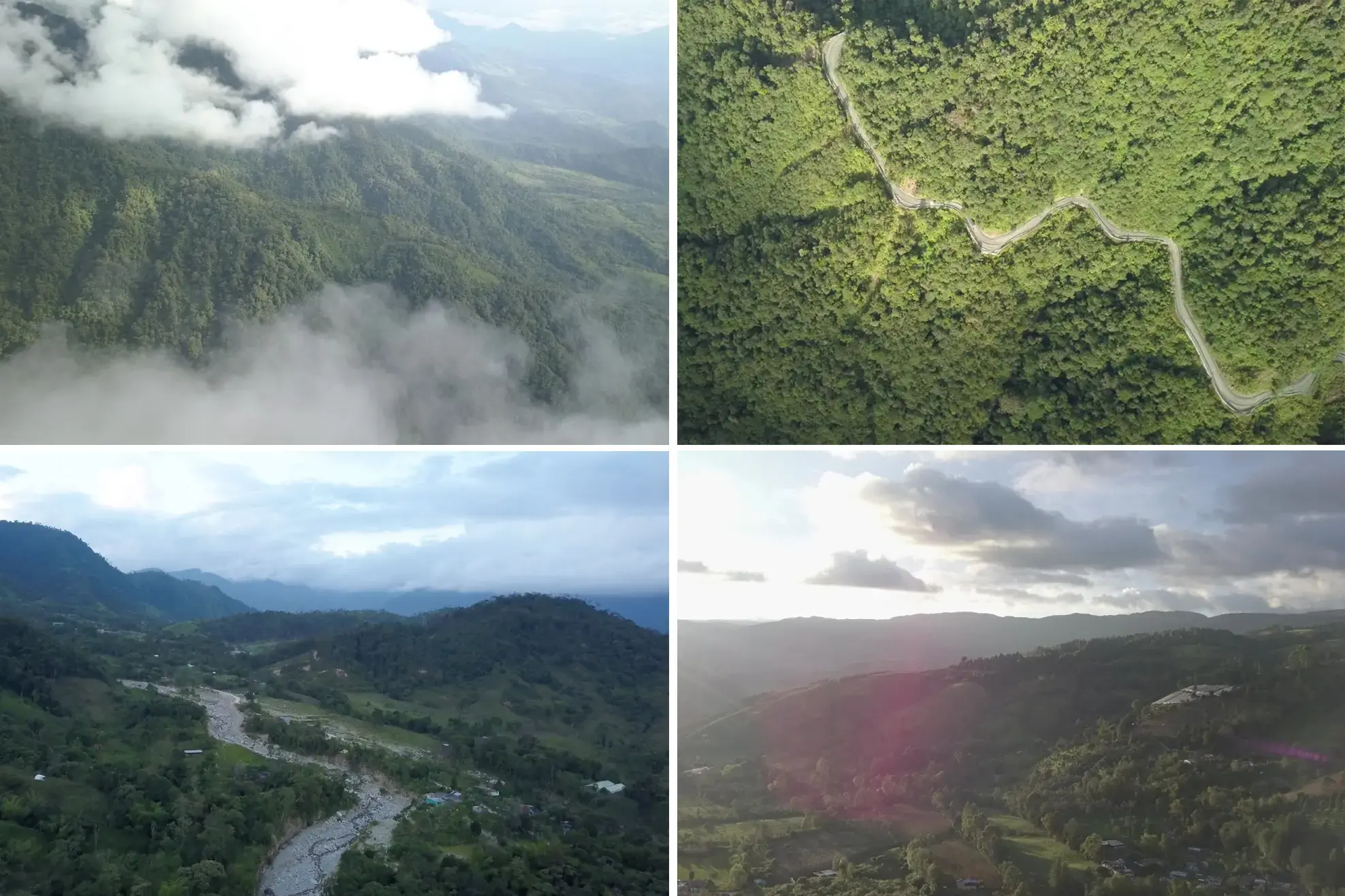 The proposed mine would be the first legal metals mine in the country's Amazon, part of Colombia's push to become a major copper producer. Its development is being fueled by the global drive for metals for green energy, and in part by the family of New Hampshire Gov. Chris Sununu.
Sununu's politically connected, climate change-denying father, John H. Sununu, and brother, Michael Sununu, are more than just investors in Libero Copper & Gold. Michael is a board member of Libero, and he and his father sit on the board of the company's largest shareholder, Anglo Asian Mining PLC, which operates in Azerbaijan. John Sununu is the second-largest shareholder of that company, with a nearly 10% stake. He and Michael Sununu both declined to comment and referred all questions to Anglo Asian Mining.
The push to unearth copper in the Colombia rainforest is part of an accelerating effort around the world to find metals crucial for electric cars, lithium ion batteries and other green energy components. 
After a change from a conservative to a left-wing national government in Colombia last year, Libero Copper & Gold announced it is designing a plan for a carbon neutral mine, with help from Anglo Asian Mining, focused on "reducing environmental impact" of the operation.
CEO Ian Harris told NBC News the company does not plan to do large-scale mining, instead building a small, ethically sourced supply chain that "specifically supplies a green economy."
Libero has sought to partner with farming and Indigenous communities in the area, but that's done little to ease concerns for the bordering Indigenous reservations, their leaders said. Still in the early stages of its project, Libero has yet to release planning documents about the size of the mine or its potential environmental impact, but has repeatedly said in shareholder reports that it plans to petition the Colombian government to shrink the forest reserve.
Leaders of the surrounding Indigenous reservations, like Pasuy's, said they are concerned about the amount of land Libero has the rights to explore on, its overlap with the protected forest, the much larger additional area it has submitted permit applications for, and what they call the company's minimal efforts to consult them.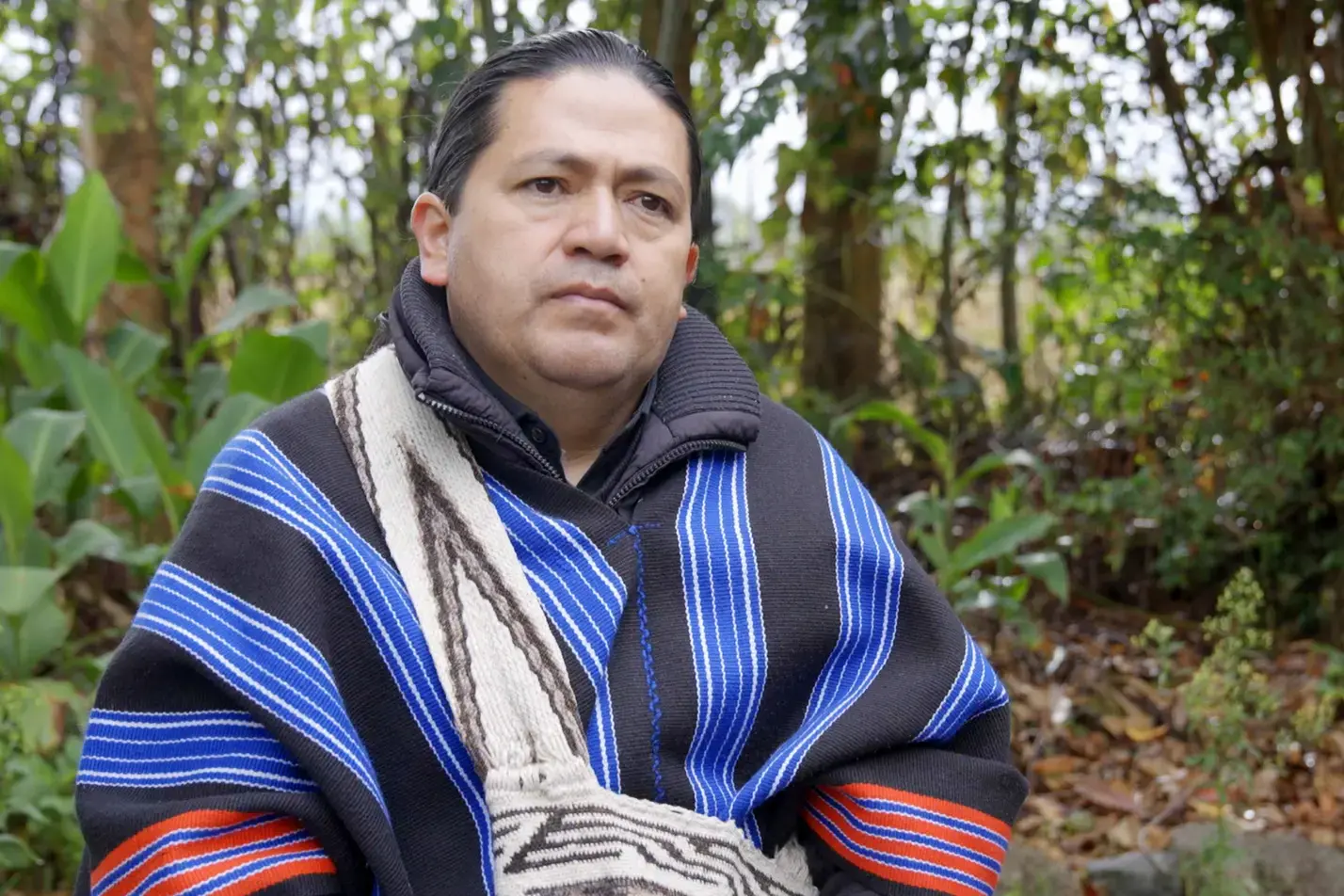 While the territorial and environmental concerns surrounding the Mocoa mine echo those in many resource-rich areas around the world, the involvement of members of an American political family in a startup foreign mining company is unusual.
Chris Sununu, 48, who explored a campaign for the 2024 Republican presidential nomination earlier this year before deciding not to run, has not disclosed any direct involvement with either company, and has no involvement in their operations, according to his office. But his relatives' role on the two boards raise potential ethical concerns, good-government groups said. If he is ever elected to federal office, his decisions could impact the foreign governments that regulate those companies.
"This is really a black box in terms of how well we're able to judge the level of involvement in foreign interests [for family members] and how that might affect decision making in the U.S. political system," said Alex Baumgart, a researcher with OpenSecrets, a nonprofit that tracks money in American politics.  
The Sununus
Libero Copper & Gold is one of more than a thousand small Canadian exploratory or "junior" mining companies — essentially startups in the mining sector. They typically spend years searching for and developing deposits around the world to sell off to larger mining companies for production. Harris said Libero differs from most junior mining companies in that it plans to mine the copper from the Mocoa deposit itself. The company's pursuit of copper is part of an industry trend, though. As demand for "green energy" metals has increased, many junior mining companies pivoted away from metals like iron to exploring those deposits.
Junior mining is a speculative industry — the vast majority of exploratory projects fail, but those that succeed can be a financial jackpot for investors. As national and global agendas have increasingly highlighted the growing need for more green energy metals, incentives for finding those successful projects have increased, according to the Prospectors and Developers Association of Canada, the advocacy group that represents junior mining companies based in Canada, the country with the highest concentration of them.
"There's urgency as people are recognizing the intrinsic link between those metals and minerals that are required to reach that [carbon zero] goal," said Alex Christopher, the immediate past president of the association. As a result, "the base of investors in the junior mining space is broadening."
A class of investors once largely made up of Canadian venture capitalists now includes battery producers, automakers and — in this case — a politically powerful U.S. family with a history of hostility toward carbon reduction policies and technologies.
The Sununus have held political sway in the GOP since the 1980s, when family patriarch John H., 83, was elected New Hampshire governor. He later became a power player in Washington, serving as President George H.W. Bush's chief of staff before co-hosting CNN's "Crossfire" for six years in the 1990s, and then occasionally lobbying in D.C. on energy issues for much of the next decade. Half of his eight children have also held elected office. One is the governor; another, John E., 58, served in the House and Senate for over a decade; and two — Michael and James —are New Hampshire town selectmen.
The family has had a wide range of business interests in the past two decades — mostly in New England — from real estate, banking and biotech to running a ski resort.
The Libero mine is not the Sununus' first mining project. In the ՚90s, John H. was among several former high-level administration officials, mostly Republicans, who went into business in post-Soviet countries or lobbied on their behalf in the U.S. While many were focused on the region's oil and gas resources, Sununu went into mining.
He was a founding adviser to the U.S. Azerbaijan Chamber of Commerce, and went into business with the head of that organization, Reza Vaziri, a high-ranking pre-revolution Iranian official, according to his company biography. They acquired rights to mine in Azerbaijan in 1997 in partnership with the country's government, before being absorbed in 2005 by a British company, Anglo Asian Mining PLC.
Vaziri became the CEO of Anglo Asian, and Sununu joined the board. A Sununu family trust also owned more than $50,000 of stock in the company as recently as 2009, the last time a member of the family held a federally elected office requiring a financial disclosure listing its assets. According to Anglo Asian's latest annual report, Vaziri and Sununu remain the company's largest shareholders.
Over the years, Anglo Asian Mining expanded its operations in Azerbaijan, and now holds the rights to mine gold, copper and silver deposits in eight contract areas across the country. It has lost and gained access to some due to Azerbaijan's decadeslong conflict with Armenia. The company has largely steered clear of the conflict, but was criticized by the international Armenian community after it celebrated the "liberation" of a mining site through a 2020 peace deal between the two countries. One U.K.-based Armenian organization accused Anglo Asian of "exploiting" the conflict for financial gain. 
"Anglo Asian Mining has a strong track record of operating its mines and production facilities with a commitment to best practices," a company spokesperson said. "The company works with its stakeholders at the local and national levels to maintain its high level of environmental and social stewardship — and will continue to do so as it expands its operations."
It was after Michael Sununu, who runs several New Hampshire-based family companies with brother James, joined the Anglo Asian board in late 2020 that the company got involved in mining outside Azerbaijan. It became the largest shareholder of Libero Copper & Gold as the Canadian company was seeking funding to ramp up its exploration at the Mocoa site, earning John H. a nearly 2% stake in Libero. As part of the deal, Michael joined the Libero board.
Many political families have sprawling business interests, said Virginia Canter, chief ethics counsel for Citizens for Responsibility and Ethics in Washington, but it is international investments, particularly board memberships, that can raise the most ethical concerns for public officials. 
"Foreign entanglements potentially give rise to questions about favoritism, bias, undue influence, and the potential for corruption," she said. "As the world became more globally connected, these family opportunities have escalated, and their significance has probably escalated in turn."
The U.S. is a prime market for green energy metals, as the country looks to ramp up imports and secure its supply to meet its climate goals. A company presentation posted on Libero's website in March emphasized the potential of the U.S. as a major export market for the copper it hopes to produce at the Colombian mine.
"[Board membership] suggests an increased level of involvement and profit connection than just someone who owns some random amount of shares," said Baumgart of OpenSecrets. But the extent and influence of those ties is difficult to trace because financial disclosure requirements differ by type of elected official, and most American financial disclosures only require officials to include information about spouses and dependents, not parents, siblings or other family members. 
The father and son Sununu board members also share another interest — they are both outspoken critics of the scientific consensus on human-caused climate change. John's efforts in the White House in the late 1980s have been credited as one of the key reasons the U.S. did not sign an early binding climate agreement. Michael has argued against climate science-based policy and legislation at the state level, as well as in op-eds and in a research paper published by a free market think tank where his father and a brother serve on the board.
Both John H. and Michael declined to comment on their views on climate change or their business holdings, referring NBC News to the statement provided by Anglo Asian Mining. 
Harris, the Libero CEO, said that while he cannot comment on anyone's beliefs, climate-change denial has not come up in any of Libero's board meetings. "I don't think it's had a significant influence on the strategy of the company, if any," he said, adding that he has never met John H. Sununu and never heard Michael Sununu "share those feelings."
Chris is the only family member currently serving as an elected official above the local level. In his 13 years holding New Hampshire public office, six as governor, he has charted a unique energy approach for the region, opposing a variety of climate change initiatives adopted by neighboring states and vetoing energy transition legislation. In 2019, a New Hampshire Public Radio podcast devoted an hour to examining the governor and his family's relationship to climate change. 
"Governor Sununu recognizes that human behavior has contributed to climate change," said Brandon Pratt, his deputy communications director. "He has supported several clean energy bills throughout his tenure as governor and has been a vocal supporter of hydro and solar development projects that protect ratepayers from burdensome subsidies."
The governor's investments are opaque. His New Hampshire financial disclosures show that for the last four years, he has made more than $10,000 in income annually from Sununu Holdings, the same family trust that held stock in Anglo Asian Mining in 2009. But New Hampshire does not require him to list the trust's assets, so there is no public record that would show whether he personally holds a small stake in either mining company.
"Governor Sununu has no involvement in the operations of Anglo Asian Mining or the operations of Sununu Holdings, and files all financial disclosures required by law," Pratt said.
After hinting at and taking initial steps for a potential presidential run, the governor announced in early June that he would not enter the 2024 race. Sununu did not rule out a later bid for the nation's highest office. He remains on the national stage — as the governor of the first primary state, he is a coveted adviser to candidates in the crowded Republican primary field. Should he run in the future, he would have to submit a federal disclosure that would include more details of his assets within 30 days of being deemed a candidate by the Federal Election Commission.
The mine
Mocoa is the only active copper mining project in the Colombian Amazon, putting it in conflict with the country's other major environmental goal: preserving the rainforest. 
The land that Libero has the rights to explore on includes nearly 7 square miles of the forest reserve, called the Upper Mocoa River Basin Protected Forest Reserve, and 5.7 square miles of two Indigenous reservations, including Pasuy's. Two square miles of Libero's area of exploration rights overlap with the reserve and one of the reservations.
Mining exploration rights overlap Indigenous land and protected forest
Libero Copper & Gold holds the rights to conduct exploratory mining, called mining titles, across a roughly 30-square-mile area in Colombia's Putumayo Department.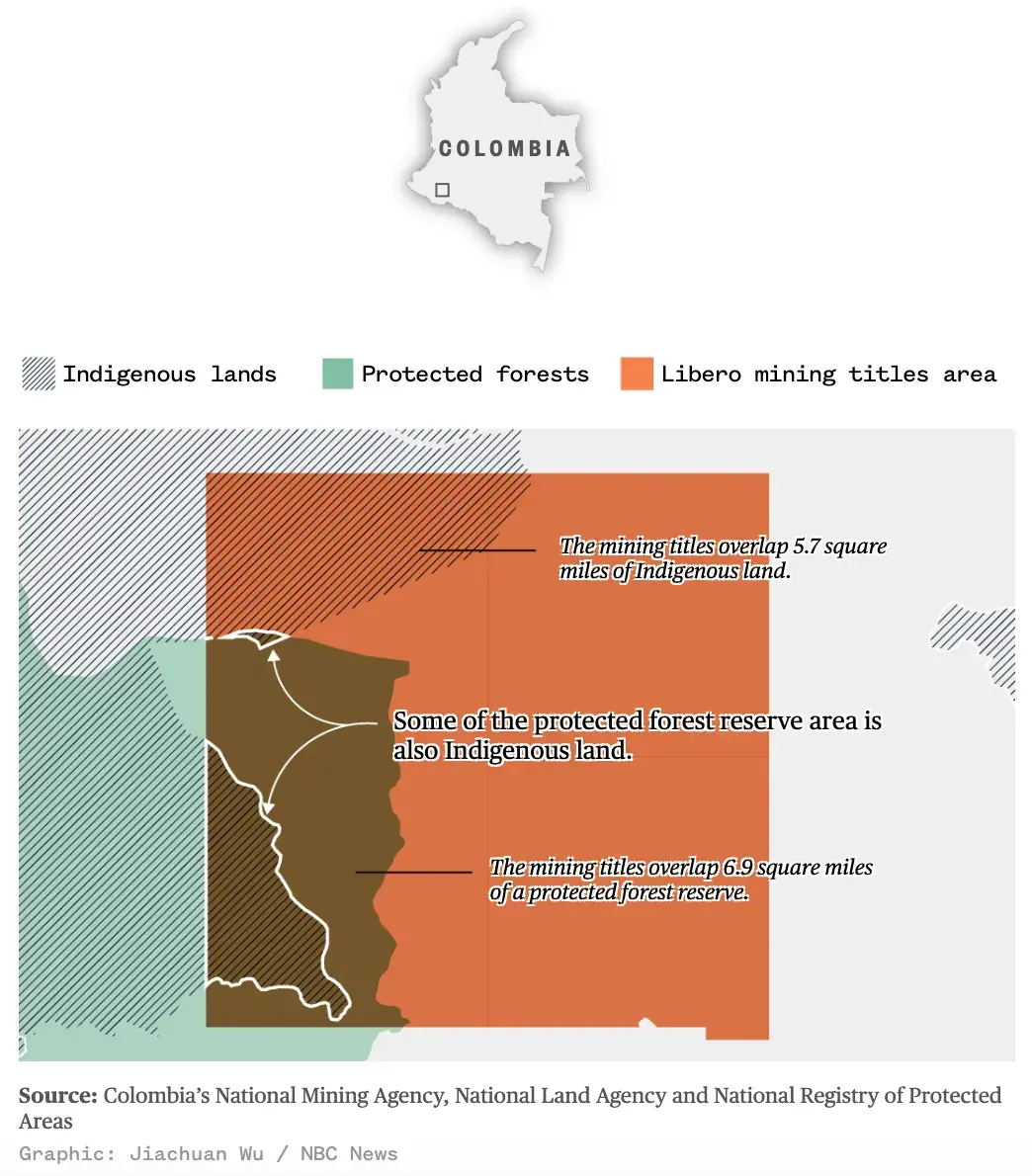 Harris told NBC News that Libero plans to create a small, underground mining operation that would slowly mine the roughly 100 hectares (247 acres) of the deposit outside the forest reserve boundary, and that it might take a century to extract everything from the site. The long-term operation would have a small footprint, create far less waste than more common open-pit mining and cause little to no additional deforestation, he said. Libero is currently studying how to use "innovation and technology to minimize the project's environmental footprint," according to a May press release.
The company has also supported reforestation projects in the region, which has suffered one of the country's highest rates of deforestation in recent years. It is exploring on private land in a small farming community, which has been working closely with the company, Harris said, but an operating mine is still probably four to 10 years away.
Libero has stated in shareholder reports that it plans to petition the government to allow mining under the forest reserve, as half of the minerals it could access in the deposit are underneath it. "Libero believes they will gain access to the Forest Reserve for mining purposes as part of the environmental permitting phase of the project," an April filing said. "However, should the Colombian Government decide not to grant access into this area, this would significantly restrict the size of the resource-constraining pit shell and have a significant impact on the size of the mineral resource."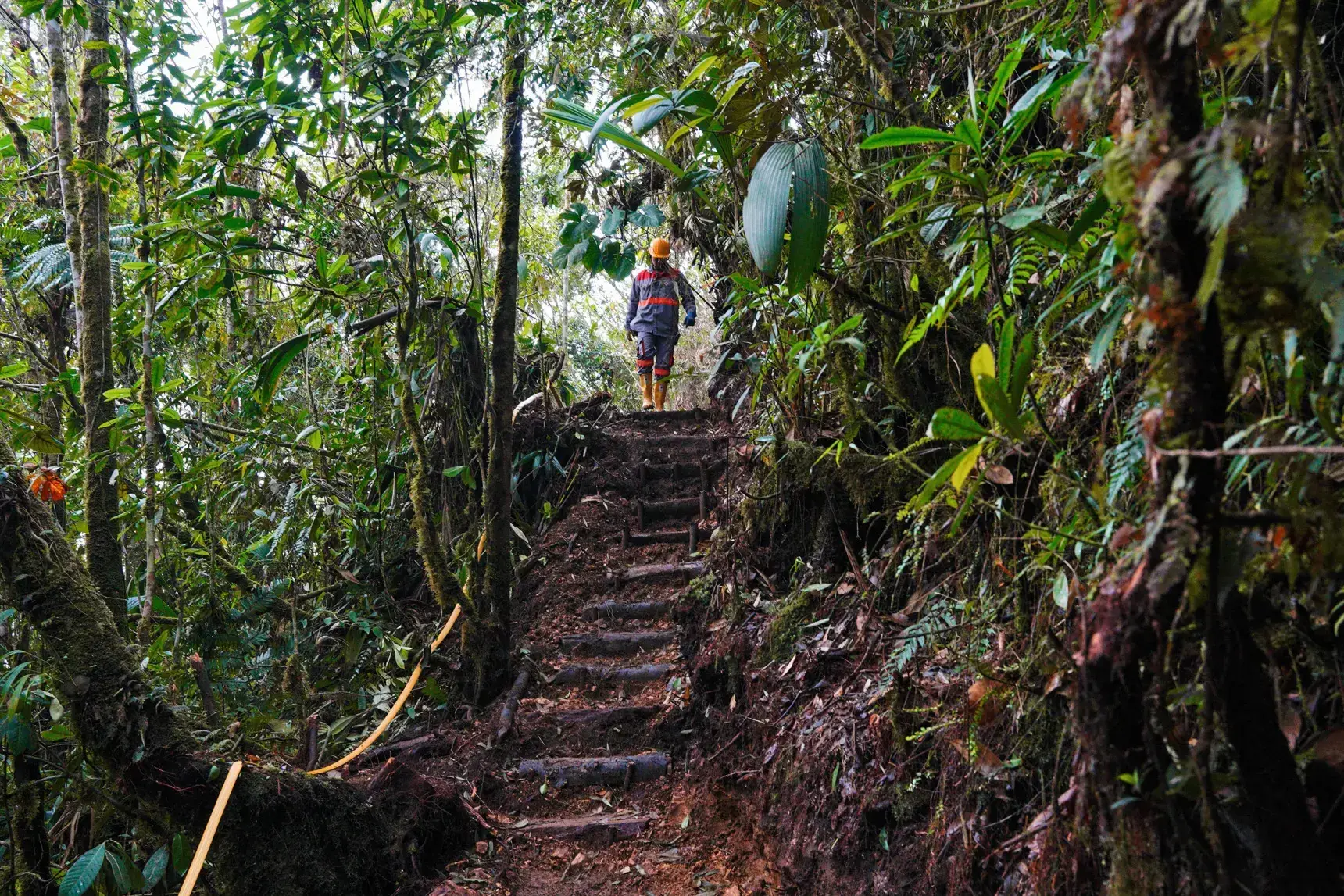 It is unclear whether Libero's request would succeed. The Upper Mocoa Basin is one of 59 nationally protected reserves. Colombia has several different types of forest reserves, some of which allow for mining activities or boundary changes for those purposes, but nationally protected reserves are not among them, according to the country's environment ministry.
Harris said that Libero has not yet submitted that petition and may never do so, as the plan the company is developing would involve only underground mining outside the reserve.
While it has yet to file detailed reports to the Colombian government or shareholders about what its mine would look like and how it would affect the environment, Libero has applied for 31 additional exploration permits in the area, according to the national mining database, which would expand its rights to 11.5 times the current area, a third of it overlapping with Indigenous land belonging to 11 reservations. A March company presentation highlighted those applications as part of a "regional opportunity."
According to the company, 13 of those applications were recently rejected, though the national mining agency database showed 20 had been, as of June 8. The remaining 11 pending applications would still expand Libero's current area by six times, with 40% of the pending permit area overlapping nine reservations.
Libero's additional 31 permit applications overlap with 11 Indigenous reservations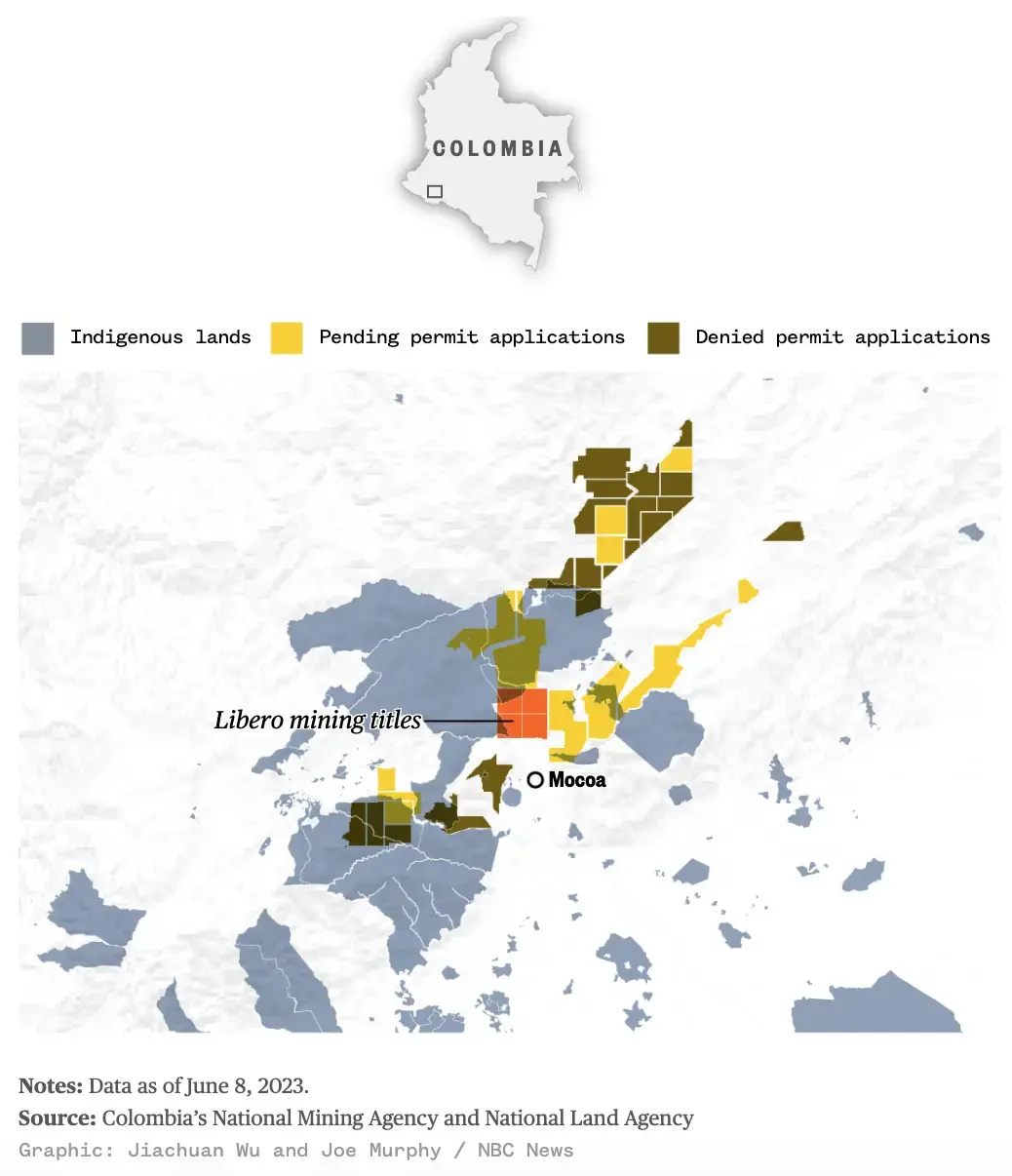 In response to questions about Libero's permit applications, Harris noted that there is no restriction to apply for a permit based on Indigenous land. He added that the company has no plans to explore in the areas it submitted permit applications for, and that it only did so to avoid nearby competition. "To be very frank, it was to stop anyone else from coming in," he said.
That hasn't stopped local communities from worrying. The exploration site is just over 6 miles from Mocoa, the region's largest city, where a deforestation-related mudslide killed more than 330 people six years ago. The project sparked a protest in the city in 2021 after Libero announced it was beginning to prospect in the area.
According to the company, Libero has been contacting communities throughout the city and Indigenous groups in the region and is taking efforts to boost the local economy through hiring and contracting with small businesses. But there is a dispute over whom the company has to contact and when.
Libero has stated its current exploration is close to only one community — Montclar, a small farming village. The community signed a mutual benefit agreement with the company last year that includes commitments to cultural preservation, employment and water protection, according to a press release.
Colombian law requires mining companies to consult with Indigenous communities in their "zone of influence" before opening a mine. Libero has said in press releases that there are no Indigenous communities in that zone for its current exploration, and noted the company is going beyond what is currently required of it.
Libero employs an Indigenous coordinator to conduct outreach to local reservations and has had a relationship "with all our Indigenous communities in Mocoa from the very beginning," according to a spokesperson.
But leaders of the two Indigenous reservations whose land overlaps with the company's current mining titles said they were not satisfied with the limited information they had heard from Libero. A 2017 government assessment found that the two reservations and one other are in the zone of influence for any project within those mining titles. As a result, they must be consulted before mining operations begin.
The Inga de Condagua reservation, which has more overlap, filed a protection action against Libero in April 2022, arguing that they should also be consulted during the current exploration phase. After a judge ordered the ministry to assess the petition, the government agency agreed.
Residents of the village where Libero is currently exploring then appealed the decision. They said it infringed on their rights as private landowners and demanded that they be included in all consultations. A Libero spokesperson said the company is talking to both the farming and Indigenous groups and "we will do whatever decision the law states."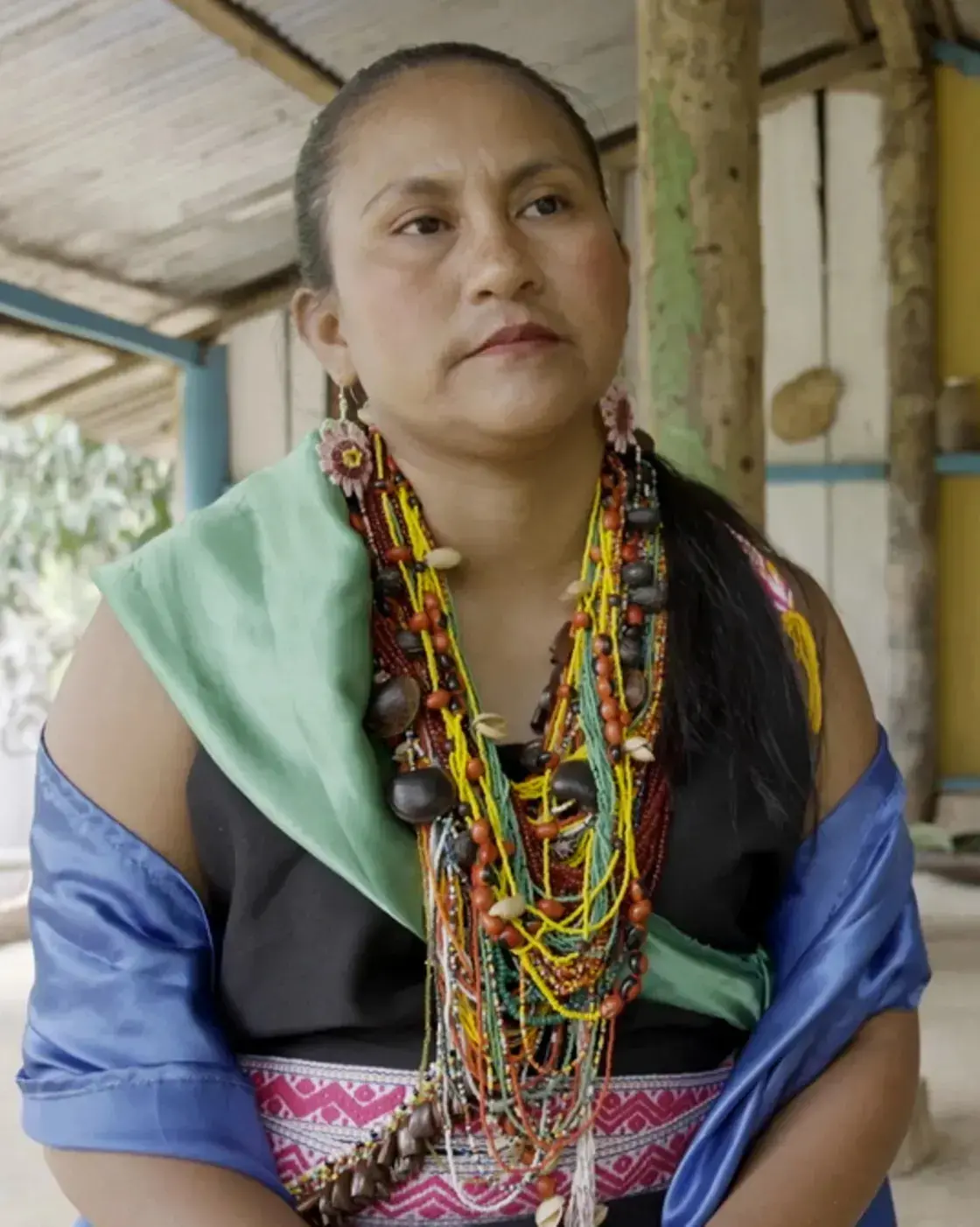 Zoraida Chindoy, the environmental leader of the Condagua reservation, fears how mining exploration could compound the effects of erosion. "During the dry season the land loosens, and even more so when people come to perform studies on it. It's logical to assume they might leave some damage behind," she said.
Chindoy survived Mocoa's deadly mudslide in 2017, sheltering with family on the top floor of her three-story home as its lower levels were destroyed. "It could happen again, and I think Mocoa would disappear," she said.
RELATED ISSUES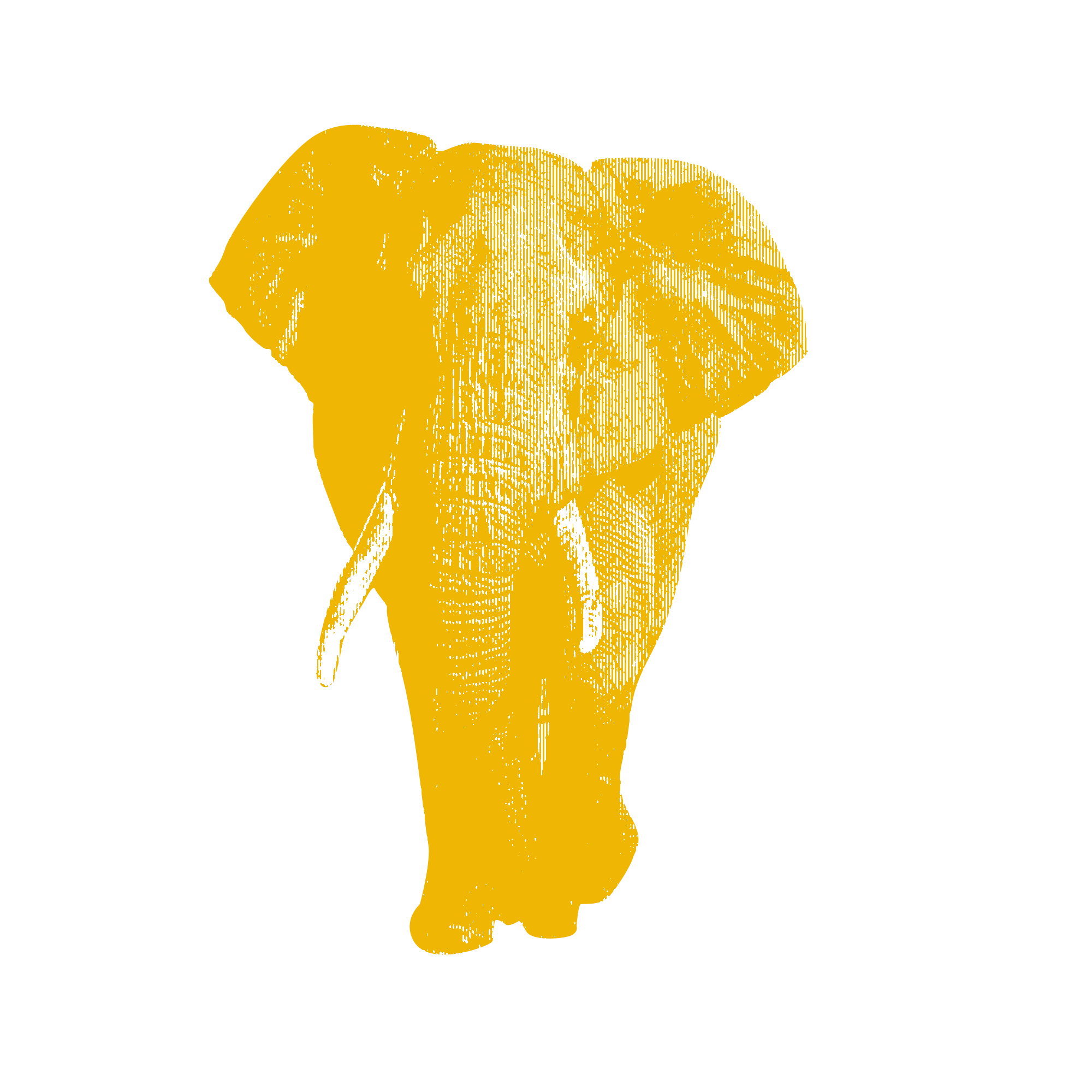 Issue
Environment and Climate Change
Environment and Climate Change

Governance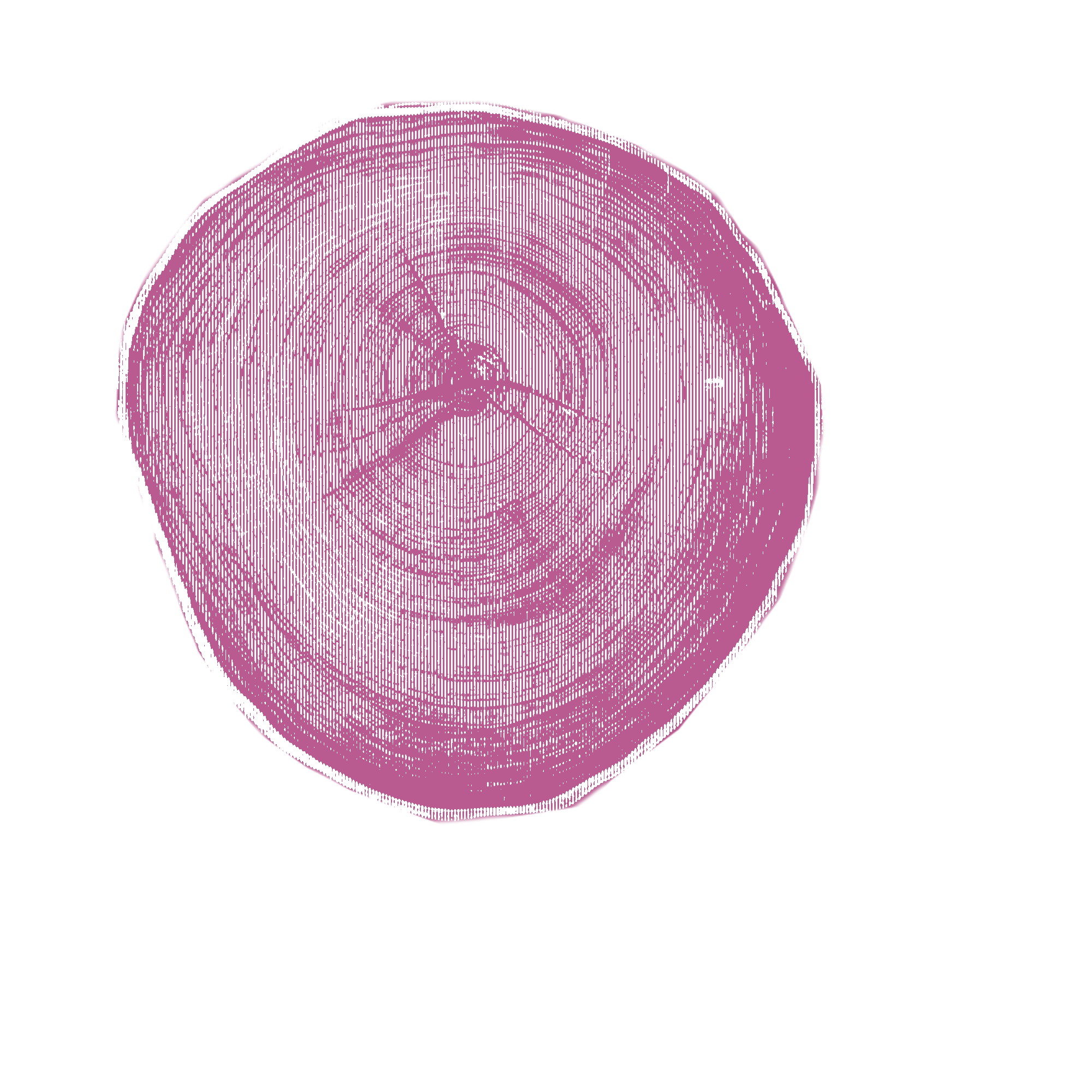 Rainforests
RELATED INITIATIVES