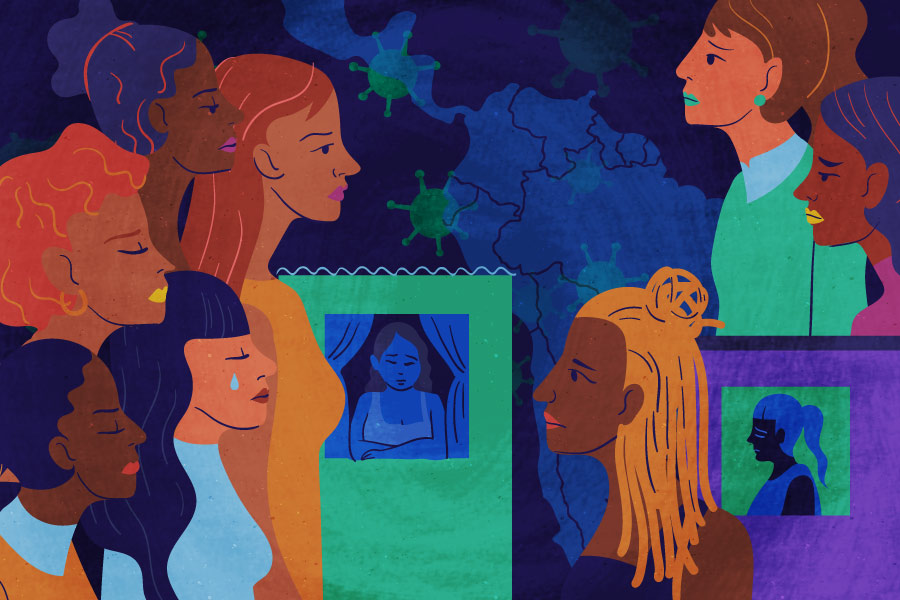 This report by the Centinela COVID-19 journalistic alliance was supported by the Pulitzer Center on Crisis Reporting and Oxfam.
Alejandra had been sitting for two and a half hours in the back of a patrol car with her aggressor. Both of them were detained after having a fight on the balcony of her house in the town of Pichincha, two hours away from Quito.
When the community police, who, in Ecuador, are charged with "building a culture of safe and peaceful cohabitation," arrived, they asked what had happened. Francisco*—her husband and aggressor—told them that she was crazy, that he only wanted to leave peacefully but she would not let him. Alejandra interrupted and said that he had been violent with her, that it was not the first time, and pleaded for them to do something about it.
"Don't tell me how to do my job," was the response of one of the policemen, Alejandra said.
Between yells and interruptions, she told them that she had documentation to prove that it was not the first time he had hit her. But at that moment, due to nerves or an oversight, she only had the copy of the document that certified that she was under an immediate administrative measure of protection. That paper, the agents said, was not enough. Therefore, both of them were detained. It was 5 pm on a March day in 2020, a few days after Ecuador and other countries in the region started their strict restrictions on mobility to stop COVID-19, since it had already caused 5,000 deaths around the world.
In this town there is no prosecutor's office nor judicial units, only a Unit of Community Police (UPC). The policemen took Alejandra and Francisco to Santo Domingo, a city two hours away, for questioning.
Where were you hit.
Show me the injuries.
Raise your arms.
Look this way, look that way.
Yeah, there's nothing, see you later.
Alejandra recounts that they examined her in a mechanical way, as always. "They make you fill out some forms, you write, you barely talk. They have conversations elsewhere with other people."
To continue reading in Spanish, click here.