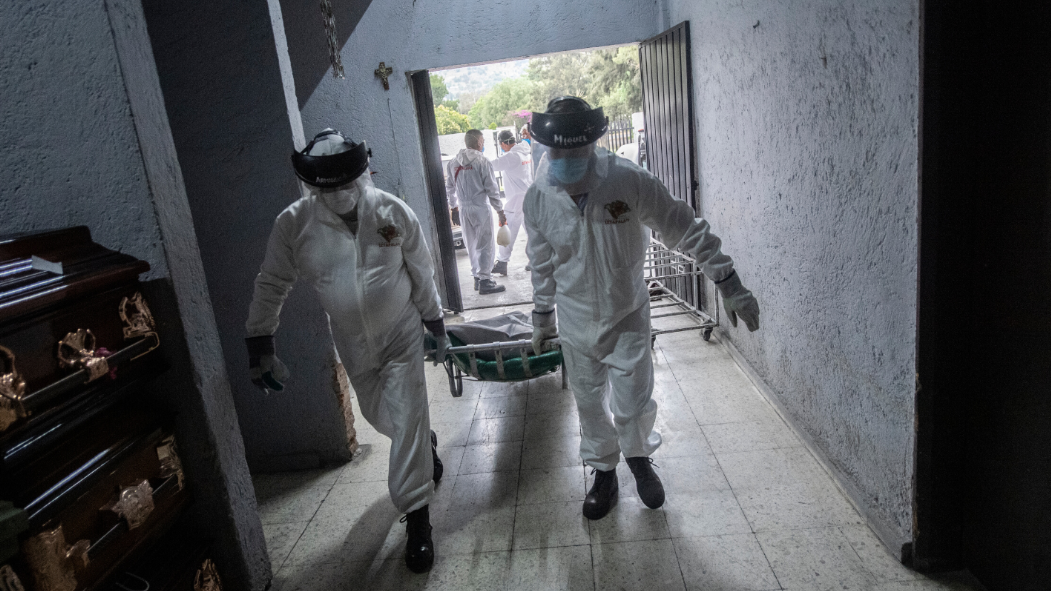 Mexico City residents reported to the 911 emergency line more people who died from COVID-19 in their homes than those included in the official count.
According to Mexico City's 911 call log, between March 23 and May 27, 1,179 people died in their homes or in places other than a hospital from causes related to coronavirus. The count publicized by Mexico City's Ministry of Health for that same time period is 329.
The data reported by the Ministry of Health only includes cases that tested positive for COVID-19. The same does not go for 911, which records all deaths likely caused by the novel coronavirus, even if the infected did not have a diagnosis at the time of their death.
The Centro de Comando, Control, Cómputo, Comunicaciones y Contacto Ciudadano (C5) assured that all the calls were verified. Customer service went to the location and confirmed the reported emergency, although not the cause of death.
"What is alarming is why all those people (who dialed 911) asked for help saying that it was COVID. Either they knew it, or they suspected it, or they were told it was COVID but were not tested and were sent home," said health policy analyst Xavier Tello.
To continue reading this article in Spanish, click here.
---
COVID-19 Update: The connection between local and global issues–the Pulitzer Center's long standing mantra–has, sadly, never been more evident. We are uniquely positioned to serve the journalists, news media organizations, schools, and universities we partner with by continuing to advance our core mission: enabling great journalism and education about underreported and systemic issues that resonate now–and continue to have relevance in times ahead. We believe that this is a moment for decisive action. Learn more about the steps we are taking.