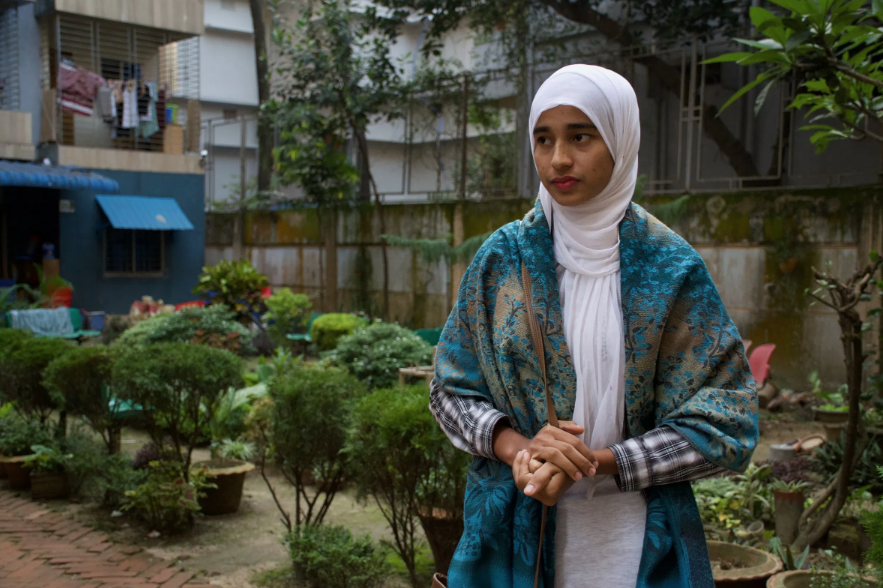 Formin looked out the window of her bedroom and met eyes with a man in uniform. Then the soldier shot through the glass and she fell back onto her bed. 
That's the memory Formin shares of a day in August 2017, when government security forces in Myanmar began to attack religious minorities, killing and raping Rohingya Muslims and burning villages, including Formin's, to the ground.
Formin left Myanmar with a Rohingya family who had been hosting her while she attended high school. "When they sleep," she said of the soldiers, "we walk."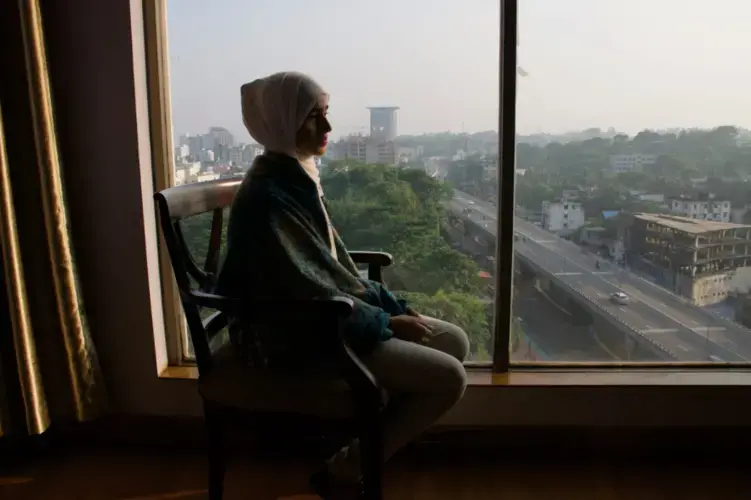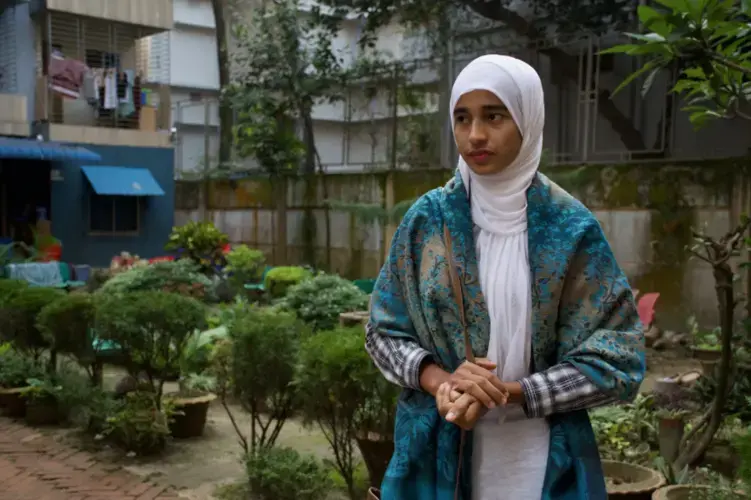 With every step, she wondered when she would see her family again. 
Formin comes from a large, predominantly female family. She is the second oldest of six sisters and one brother. And her father, a Rohingya farmer, pushed Formin and her older sister to get an education because his own parents had forced him to work to support his younger brother. That's why she was living apart from them — her village of Hlaing Thi didn't have a school that Formin could attend.
About four weeks after arriving in southern Bangladesh, where thousands of Rohingyas had begun building makeshift homes in the hills and valleys, Formin was able to reunite with her family.
She now attends a university miles away from her parents' bamboo shelter in Cox's Bazar. Her older sister did not join her — Nur Jahan was pressured to marry a Rohingya man at the refugee camp. She was pregnant and teaching classes there. At university, Formin hopes to study law and encourage women to pursue education.
One of her favorite Rohingya singers is a woman named Setara, who gained fame for singing songs about education and family planning to give children opportunities. Some Rohingyas thought Setara's singing was shameful, but Formin believed women should be allowed to become singers too.
Back in Myanmar, Formin says she used to listen to music secretly with Nur Jahan. They would sit on Formin's bed, clutching the family's shared cell phone. Their father didn't mind their hobby but their mother would have beaten them if she found out, Formin said.
In Bangladesh, Formin has begun dabbling in the piano, her teachers fellow female students.
She says, in English, that music is important for all Rohingyas. "Music is a powerful platform to raise awareness about education."
RELATED ISSUES