The country's child laws are in dire need of reform, in some cases subjecting minors to physical and psychological violence by institutions.
---
Seven-year-old Giovanni didn't even have time to put on his shoes.
The little boy screamed for his family as he was grabbed and forcibly lifted from the bed. He had just been hospitalized in Apulia, a region in southeast Italy, with suspected gastroenteritis — but that didn't deter police from snatching him.
His mother, Maria Assunta Pasca, said Giovanni's pleas for his shoes were ignored as she and the boy's grandmother were restrained from intervening. He was "deprived of his dignity" and taken away barefoot, she lamented.
That was on June 6, 2019.
Two years later, in Italy's Lazio region, 7.5-year-old Davide was at home, resting on his bed with his mother, Laura Ruzza, after his daily seizure therapy when the door was forced open by police and firefighters using a chainsaw.
As with Giovanni, Davide was also snatched from his mother's arms. "A 7.5-year-old boy had his bedroom door forced," said Davide's mother. "He saw the state police acting violently, including against me." A year later, she would discover that Davide had a seizure later that day after he was taken away.
Neither of the boys have been returned.
Giovanni and Davide were both caught up in what Italian courts call "high conflict" custody cases. And according to a report by the Parliamentary Commission of Inquiry into Illegal Activities Related to Family-Based Communities Receiving Minors — also known as the Foster Care Commission — this means the boys are victims of institutional violence by the Italian family courts.
Presented in parliament in October 2022 by Italian lawmaker Laura Cavandoli, who has been pushing to reform Italy's child laws for years, the report argues that children are being subjected to physical and psychological violence by Italian institutions — such as traumatizing forced removals, inadequate attention paid to their physical health in foster homes, and the courts' failure to take their wishes into account.
According to the commission, Italian authorities carried out at least 232 such removals in 2021 — however, this might be an underestimate, as Italy's then Interior Minister Luciana Lamorgese and several municipalities refused to cooperate with data requests. This obstruction makes it impossible to know exactly how many forced removals of minors have been taking place and why, especially since the commission's investigation had to be finalized earlier than planned due to the fall of former Prime Minister Mario Draghi's government.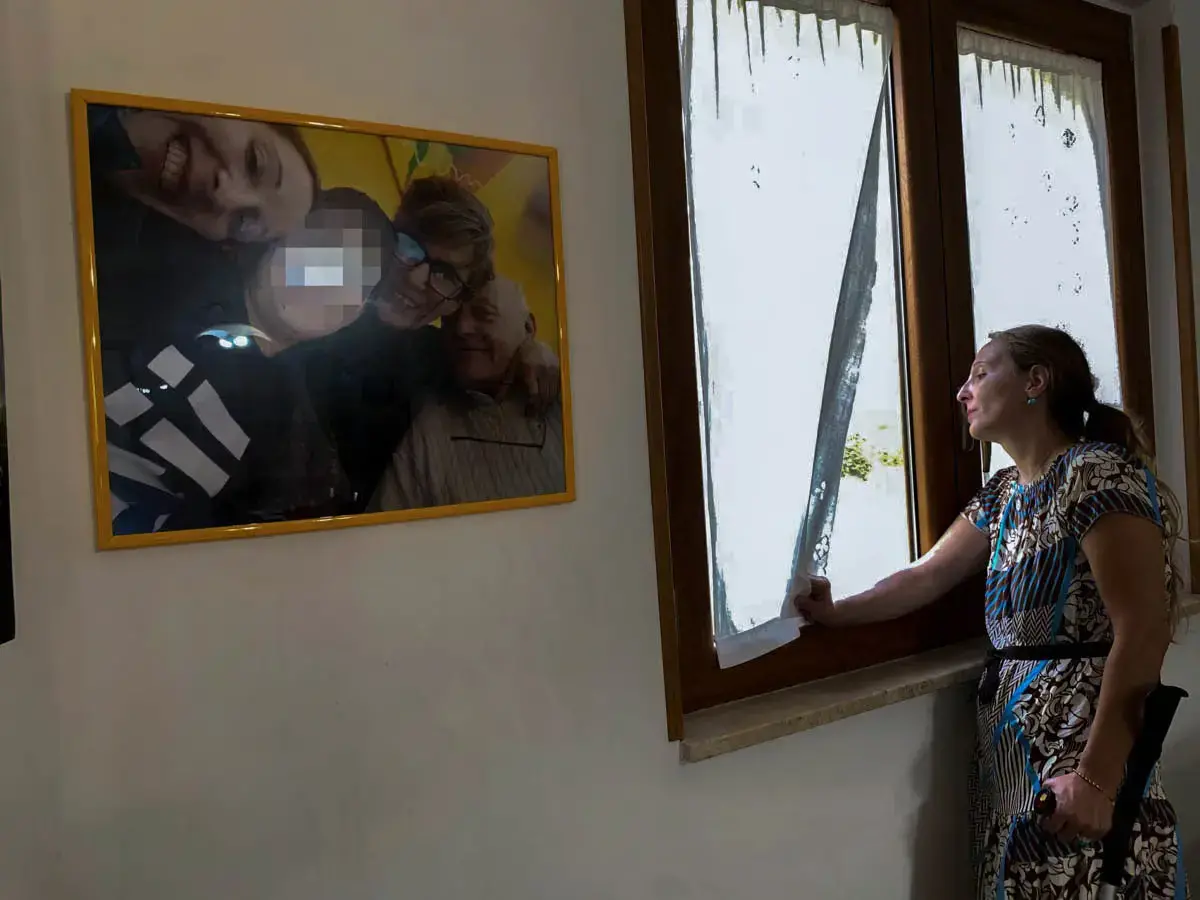 And the hope now is that the new government of Prime Minister Giorgia Meloni will take the commission's report and recommendations for major reform seriously.
A minor's right to be heard
According to both Ruzza and Pasca and the legal documents they provided, the forced removals of their sons were requested because the children refused to meet with their fathers, or the meetings were severely problematic. The courts interpreted this as manipulation on the part of the mothers, who were seen as turning the boys against their fathers, leading to the decision to remove the children from the parent considered "obstructive" and place them in foster care.
When asked, Davide's father didn't want to cooperate with an interview request — nor did any of the social workers involved in either case.
Former lawmaker and Foster Care Commission member Veronica Giannone believes that the court's reliance on the so-called "theory of parental alienation" presents a fundamental problem here.
When applied, the theory can be used to deny the children who are considered to be "manipulated" the right to be heard — a fundamental human right that is internationally recognized, but one that isn't automatically available in Italy to children under 12 years old unless they're deemed capable of discernment.
However, the commission said the custody courts often don't bother to try and establish whether or not children under 12 have the mental capacity to understand the ramifications of what they say they want. Thus, they're often ignored — even when they report sexual abuse in the family — as confirmed by the results of another investigation conducted this past May by the Parliamentary Commission of Inquiry into Femicide and Other Forms of Violence against Women.
No legal justification for forced removals
When the court first ordered Ruzza and Pasca to turn their children over to foster care, they refused, taking the case to the Court of Appeals.
Giannone said this is understandable. "How can a parent make their child understand that removal and placement in a place with strangers will benefit their growth? In most cases, a parent refuses," she noted.
And what exactly justifies law enforcement breaking down the door of a home to remove a child? It turns out that, too, isn't so clear.
According to the Foster Care Commission, there are no laws in Italy that directly authorize the forced removal of minors by law enforcement — not even in "high-conflict" family cases. And the only law, according to Giannone, that does regulate forced removals applies only when a child is at risk of abandonment or death. Those are the cases in which social services are allowed to take a child with assistance from law enforcement — but only when there is "necessity and urgency."
However, in the cases the commission was able to examine in detail, "necessity and urgency" was never present.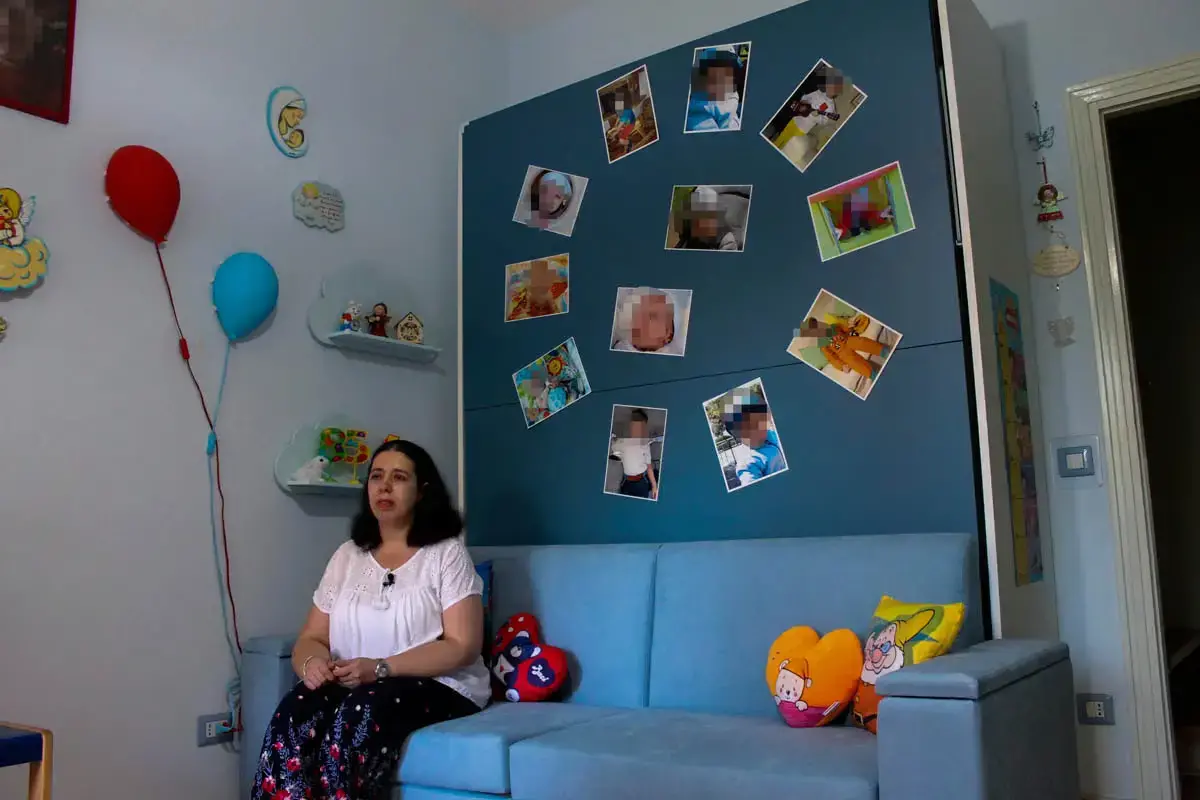 Giannone argues that in such non-life-threatening situations, like the cases of Giovanni and Davide, violent removal isn't only unjustified but also deeply damaging to the children. And compounding the commission's worries is the fact that some of the removals they examined were carried out without the supervision of a social worker or child psychologist, who should be the ones in charge of such actions.
The absence of a written law defining the criteria for forced removal is dangerous and open to abuse, Giannone said. Thus, in November of 2021, she asked the government to fill the legal void. To date, nothing has changed.
According to testimonies collected by her and the commission, some removals are also taking place in the dead of night, the children's past lives almost exorcised — or, as Giannone puts it, annulled — in the process.
They are ripped from their history, geography, friendships and familial relations. And once in foster homes, it's often forbidden to even refer to a child's previous life in front of them, according to Ruzza, Pasca and Giannone. "I could not talk with him about his past life," Pasca said. "Because, in this way, I could awaken in him the desire for his home, his old life."
"My son suffered trauma within trauma because he was not only removed from his mother but also from those people, such as the teachers, who were a point of reference for him," Ruzza said. The children are also detached from their friends and passions. "His soccer teammates are still waiting for him on the team," Pasca added.
And once in foster care, the removed children often receive inadequate attention to their physical health as well.
According to Ruzza, and some medical reports she provided, Davide's health worsened after he was removed into care. He had been diagnosed with epilepsy in 2017 and prescribed daily medication and eye drops. Then, about a year after his removal, Ruzza said, he was diagnosed with partial blindness.
Davide was also allegedly overdosed on epileptic medication for about a year after his placement in foster care. Only after a July 2022 checkup did doctors notice a high concentration of ammonia in his blood, belatedly switching his treatment back to what it had been before he was removed from his mother.
An uncertain future
Paolo Crepet, an Italian psychiatrist and sociologist, agrees that changes have to be made to Italy's child law system, seeing such court-ordered removals as tantamount to authorized kidnapping. According to him, one of the big challenges in this regard will be stocking the courts with judges trained in child psychology — the removals of both Giovanni and Davide were ordered by a court that included honorary judges who didn't even have law degrees or that supported the theory of parental alienation.
"All Family Courts should have a line beyond which they cannot go: You don't do violence to a child. Let's find another solution," Crepet said. According to him, when a child is violently ripped from their environment in these ways, "they suffer enormous violence."
Today, Giovanni is now 11 years old and lives with his father. But in the house where he grew up, time seems to have stood still, toy trains still dotting his old bedroom. Since April of last year, he's been allowed to go to his mother's home once a month for a couple of hours at a time, and in May, he got to hug his friends and play with them again for the first time in three years.
"I sincerely wish my son had left with his legs, with awareness and in good conscience," Pasca said, dark circles hollowing out her eyes. "Instead, my son was treated like the worst of criminals, taken away without shoes."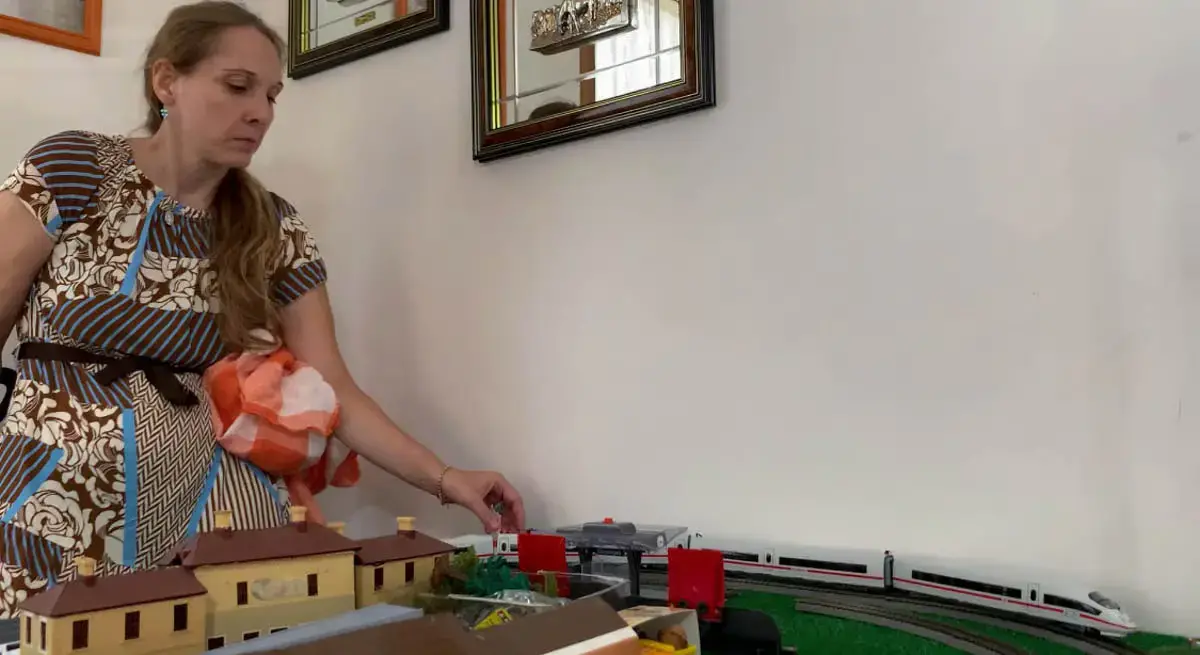 Davide also left foster care recently, and now lives with his father. But Ruzza still hasn't seen her son in person since October 2021. She last spoke with him on January 6, 2022, via a video call, and has had no further contact since. She only gets to read medical reports warning about his deteriorating health.
"I haven't heard from my son in one year, and my son hasn't heard from his mother," she said, tired yet combative. "What has [social services] told him? That his mother has abandoned him, or doesn't want him anymore? That his mother is tired of him? What have they told Davide in the 11 months he hasn't seen his mother?" she asked.
She is haunted by these questions.
*The names of the children mentioned have been changed to protect their identities.
---
Eleonora Francica is a New York-based reporter. She is an editorial intern at POLITICO and a reporting fellow at the Pulitzer Center on Crisis Reporting.
RELATED ISSUES

Children and Youth

Governance