In his bright yellow polo shirt, Confidence Tsidi strolls around the schoolyard in scorching heat to the sounds of children laughing, kitchen pots clashing, and goats squealing. He pauses as he orders one child to hurry back to a classroom and another to stop running.
It's just another regular day for Tsidi at Living Faith School and Home, an independent school and orphanage in Sogakope, a district capital in Ghana's Volta region. Having served as the orphanage's headmaster for the past six years, Tsidi can point to one notable aspect of his role.
"When I am here," the headmaster says, "I've encountered a lot of challenges."
The arrival of the virus has been an obvious problem for almost all orphanages today, but concerns extend beyond the pandemic. Living Faith is one of many orphanages in Ghana facing widespread obstacles—some due to the virus and some due to other challenges exacerbated by COVID-19. Other orphanages, like Haven of Hope, also face pandemic challenges, but on a different level.
Growing numbers
Thousands of children in Ghana are familiar with life in orphanages. A UNICEF report from March 2021 on Children Living in Residential Care found that 3,530 children were living in 139 residential homes across the country. These homes provide alternative care in non-family-based group settings, such as children's homes and villages, orphanages, shelters for emergency, or temporary care.
The number of orphans in these care facilities is likely to be higher. The report states that a quarter of these homes are either not registered with the Department of Social Welfare or don't comply with registration requirements.
In a country where orphanages are not uncommon and serve as an element in the social safety net, some are better resourced and more stable than others. This story explores two particular orphanages, one that copes with a daily struggle to make ends meet and another that enjoys sufficient funding.
Surviving over living
Agnes Appiah watched the virus become less of a problem than ongoing struggles at Living Faith soon after the pandemic began. The founder and director of the orphanage said the major challenges heightened by the pandemic include teacher shortages, infrastructure needs, and financial struggles. There aren't enough teachers who are willing to teach, the classrooms are cramped, and funding is limited to the point where financial issues affect additional needs for the facility and children.
"We don't have money," Appiah said. "We need infrastructure. The teachers are sweating in the classrooms, the children are sweating in the classroom."
The teachers' salaries at Living Faith reflect the money struggles, where the pay ranges from 150 to 400 GHS per month, much less than the average individual living wage in Ghana of 900 GHS per month, according to a Trading Economics report. The cost of providing teacher training workshops also adds more financial burden as the school can't scrape up the money to attract new teachers. 
"I'm crying about how to get money to pay the teachers," Appiah said. 
Though Living Faith's funding comes from sponsorships—largely from people living in Canada, the United Kingdom, and inside Ghana—the dual school and orphanage still finds itself short of funds, partly because it has accepted more children. COVID-19 only added to expenses by increasing the need for face masks, a deeper supply of food, and other safety materials such as hand sanitizer, cleaning wipes, and medicine.
Working with children from different backgrounds 
Located 79 kilometers from Sogakope in the Greater Accra Region stands Haven of Hope, the boarding section for orphans of Haven of Hope Academy. The home is surrounded by a red wall and dirt road where a guard stays to protect the property. As the operator, Stephen Kuayi faces a different challenge from Appiah— accommodating the growing variety of children who are moving into the home.   
"We are dealing with children from different backgrounds," Kuayi said. "Some are from the streets, from a family."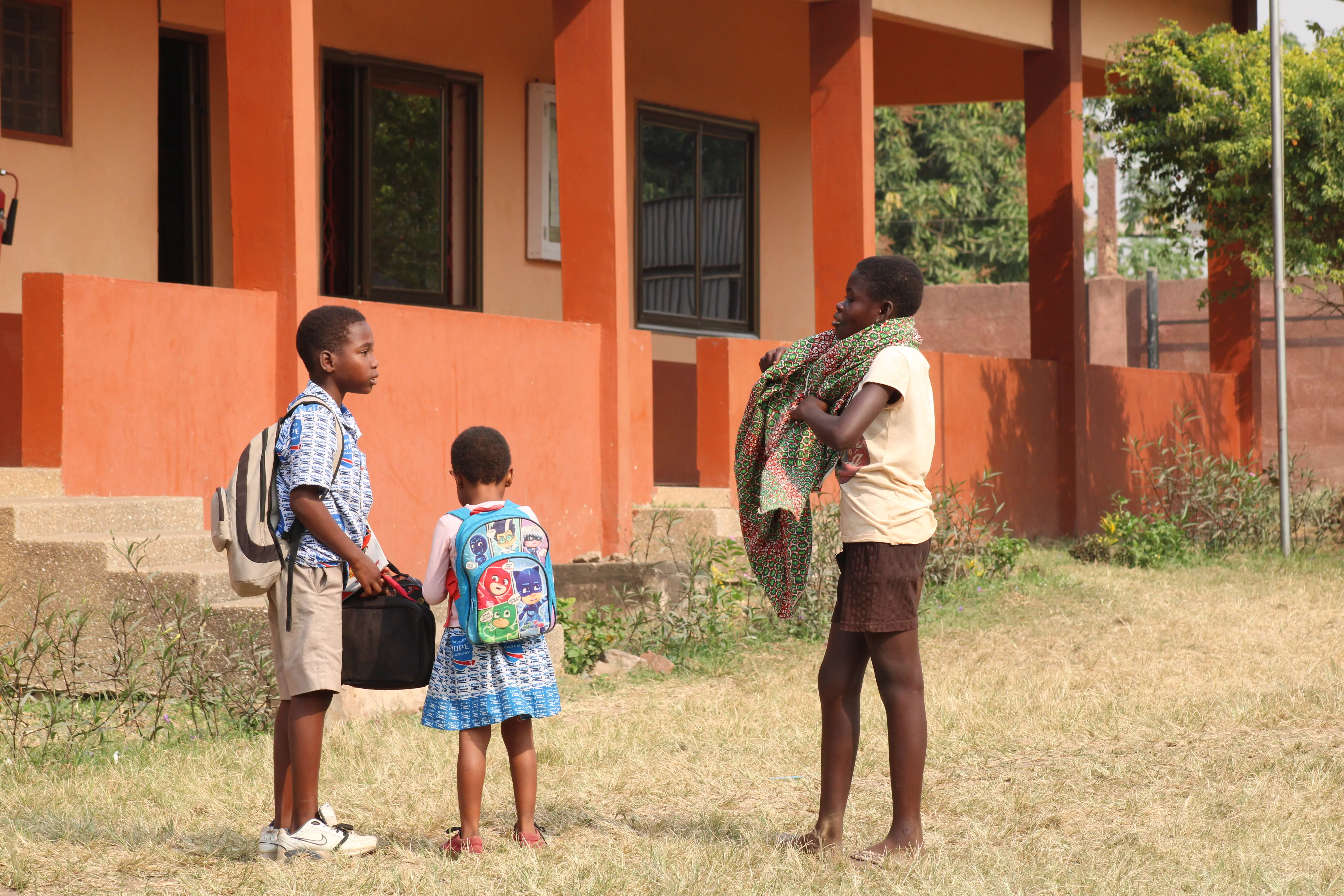 A child—a person below the age of 18 years old—who enters an orphanage or residential care must go through Ghana's Department of Social Welfare. Children are usually placed in alternative supervision due to physical risk or when parents are unable or unwilling to provide adequate care. The majority of the orphaned children have families and are eventually reunited with them. Ninety percent of children who exited residential homes in 2021 were reunited with family.
Although there are a number of children who eventually return home, helping children from diverse backgrounds develop can be challenging, especially during a pandemic. 
"They are not our biological children, but we are representing their family and we have to be there for them and we need to help them," Kuayi said. "COVID-19 has given us a lot of experiences. It has opened the children's minds on how to live clean, how to keep themselves neat."
Haven of Hope doesn't have needs related to food supply, school materials, or recreational areas, as Living Faith does. Sponsors and other local donors have provided for the majority of their needs, and when the pandemic hit, Haven of Hope's source of funding did not change, according to Kuayi. 
"We survive through the money being sent from the U.S. to each and every child," Kuayi said. "Money for food is sent. Money for school is sent. Money for hospitals is being sent. Money for clothing is being sent." 
Chasing education
Increasing education and literacy rates is a goal and challenge for many orphanages in Ghana. In 2021, UNICEF reported that only one third of children in residential care had foundational reading skills, while a much lower proportion had developed foundational math skills. Both Living and Faith and Haven of Hope are trying to find ways to enhance education, even if one is facing limitations inside the school and the other is teaching lessons about the pandemic.  
At a young age, Appiah was forced into child labor and didn't attend school until she was 10 years old. As Appiah runs the orphanage, she is reminded of how her mother did not know how to read or write, and she hopes children today don't face that problem. 
"My mother did not attend school, and she suffered from it," she said. "Education is the only thing you can offer to somebody." 
Though Appiah makes it her biggest goal to increase learning efforts at Living Faith, she deals with limitations—a scarcity of school supplies, the need for more classroom space, and the glaring lack of recreation space where kids could be active.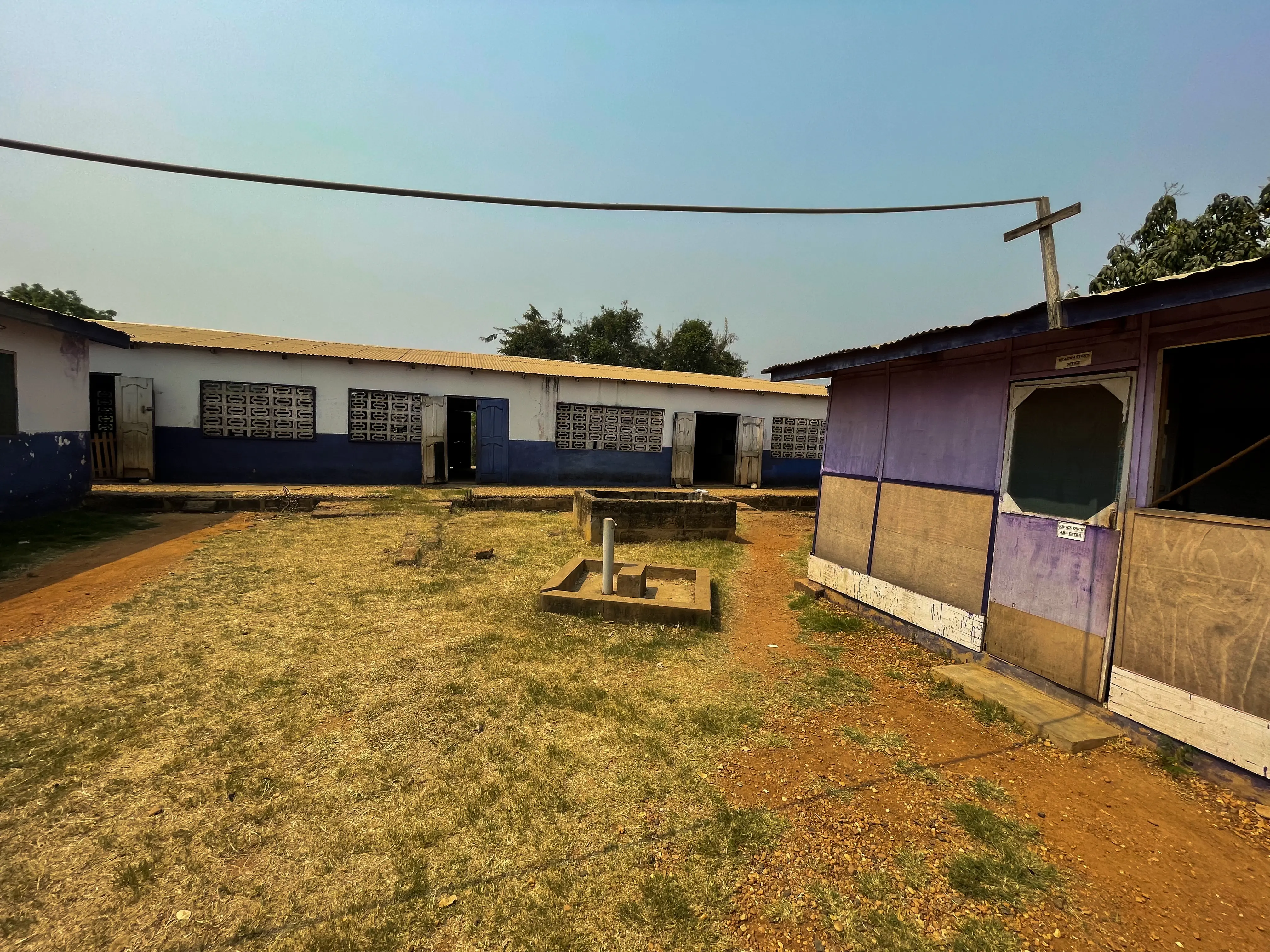 Tsidi said he's also watched children suffer in their learning and educational development because of the orphanage's financial struggles. There are days when assignments are delayed or students can't apply their skills in class exercises.
"The absence of a school lab has affected us," Tsidi said. "Most of the students want to display their talents, but since we are having challenges without a lab, sometimes we have to go to Sokpe any time we want to do those practices."
At Haven of Hope, education challenges are different. Kuayi said a recent obstacle was teaching children about the pandemic affecting the world around them. As a caregiver at Haven of Hope for 10 years, Mercy Kettey said she watched the children slowly adjust to COVID-19. 
"When the pandemic came, we taught them how to take care of themselves by wearing the nose masks, by washing [their hands], social distancing, no shaking hands, no hugging," Ketty said. 
Kettey said she prepares the children every morning for their daily devotion and for the rest of the school day. In her eyes, education is the one thing that will take the children far when they eventually leave the orphanage. 
"My staying here is to help the children so that they will not be on the street," Kettey said. 
Operating onward
While the arrival of the virus has certainly added to the struggles, deep-rooted issues have always plagued Ghana's orphanages. 
The challenges inside these homes vary, whether they are from the pandemic or heightened because of the virus. Although Ghana UNICEF and the country's government have launched a COVID-19 response project in the past, obstacles are still present beyond the pandemic. 
But despite the issues, it's all about moving forward for the children. 
"There is no particular challenge that we cannot face," Kuayi says as the children play and run around in front of him.
For Appiah, "moving forward" means reminding herself that she will be operating the orphanage until her last day on earth. Recognizing the issues at Living Faith today, she hopes that the financial issues will erode and the pandemic will reach an endemic phase. 
As headmaster Tsidi stands by Appiah, he thinks about ways to vanquish these challenges, even with children laughing and goats squealing around him. 
"We take it on ourselves that the money given to us is not enough," Tsidi says. "But we are able to manage it for our future." 
RELATED ISSUES

Children and Youth

COVID-19